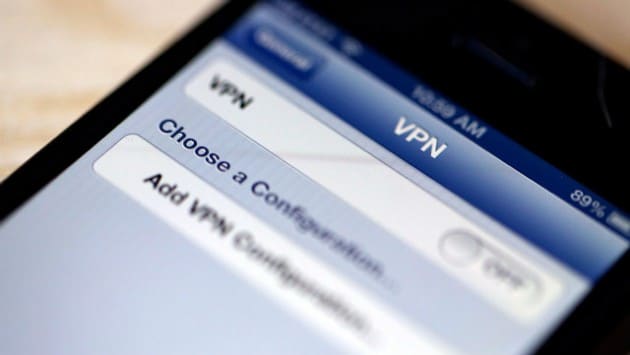 Setting up VPN on iOS Devices
Virtual Private Networks (VPNs) have become an absolute necessity with rising instances of privacy violations online. VPN ensures that your device can connect to another network securely without risking violations, even when on the go. VPN services are available for iOS through both iPhone and iPad.
While it would be nice to provide your credit card details over the net without an anxious thought, it would also be unsafe to do it without proper security. VPN ensures that any important information you provide online remain visible only to you thanks to the additional layer of security offered by this private network. Using apps on an unknown open network can lead to loss of important information; however with the added privacy provided by a VPN you can breathe easy.
Considering the importance of VPN, let us take a look at what it takes to get it going for your iPhone or iPad.
Also Read: 7 Signs That Indicate Your Identity May Have Been Stolen
Sign up for a VPN service
The very first step towards a safer on-the-go browsing experience is to subscribe to a VPN service or connect to a VPN server. This is a fairly easy exercise with some great VPN services on offer like Cloak, TorGuard or CyberGhost.
These services can help you conduct all your online business through a secure network. For those who have their own servers it is possible to create your own VPN by using a server application like OpenVPN.
Once you have the VPN service in place the actual addition of it to your device is fairly easy. Several VPN services like Cloak and OpenVPN have apps on the Apple store that make the entire VPN registration process painless. The apps guide you through each step for adding a VPN successfully to your phone.
See Also: How to See Which Apps are Taxing the Mobile Data on Your iPhone
Add a VPN Using an App
Creation of VPN settings manually can be a time-consuming process. Apple has come up with some dedicated apps that allow certain VPN services to be set up very easily on your iOS device. Let us take the example of the ExpressVPN app for iOS which despite its utilitarian appearance gets the job done efficiently.
Download the ExpressVPN app from the Apple store and login to the VPN server through the app. The password is sent through the welcome email at the time of subscription.
You would have to click the link sent in the mail and then click 'Setup my VPN account' on the active subscriptions page. This is where the username and password for your device should be visible to you.
Activate the app on your device and then log in with the credentials. You would have to click Install three times after signing in and then finally click 'Done' on the last window and you are almost ready to use your secure network.
It is also a good idea to change the DNS server on your device after installing this VPN.
Tap on settings and then select your wireless network and tap on the 'i' next to it.
Now, type in the new DNS server in the DNS network field. Google DNS 8.8.8.8 or 8.8.4.4 are good choices as are Neuster DNS Advantage (156.154.70.1).
Once these settings are in place open the app and tap connect. In case you would like to specify the location of the server you could do so under the 'Location' option before hitting connect.
Cloak is another great VPN service that has an app to ease the installation process. The beauty of Cloak is the fact that it allows users to set a number of trusted Wi-Fi networks over which the VPN disables itself.
The Virtual Privacy Network only comes into play when you are browsing over a non-trusted network. This can come in handy for the regular traveler who would otherwise have to manually activate and deactivate the VPN service.
Add a VPN connection manually
There are several great VPN services out there that do not come with a conveniently bundled app. It is possible to connect to these manually though the process might be a little more tedious as compared to the app connections.
VPN services use different protocols to connect to the network. iOS supports L2TP, PPTP and IPSec protocols. The first step before manually connecting to your choice of VPN service would be to find out the protocol that the service supports.
Once you have determined the correct protocol to use tap on settings in your device.
Tap on General and navigate to the VPN option
Select the button that says "Add VPN Configuration"
Select the protocol supported by your VPN service
Fill in all the details regarding the service and a brief description which would allow you to identify the VPN network you are connected to.
Toggle the Send All Traffic button to 'On'. This would ensure that all OS, web, and app traffic from your device necessarily passes through the VPN network.
Click on Save
Once you save the VPN settings navigate back to Settings/General/VPN and select the default VPN you would like to use in case you are connected to more than one network.
Also Read: How to Play YouTube Videos in the Background on iOS
Connect to the VPN Network
Certain VPN services like Cloak would allow you to automatically connect or disconnect from the VPN basis the trustworthiness of the Wi-Fi network you are using. However for the other services you would have to do the connecting and disconnecting manually.
Go to the Settings menu and toggle the VPN switch to 'On' in order to connect through your default secured network. However, if you have installed VPN using an app then it is possible that you would be asked to open the app and connect to the VPN network from inside the app.
In Conclusion
A VPN connection allows you to conduct your online business from anywhere without the usual security risks that are involved. This is a great investment for those who travel extensively as it ensures that they never compromise their online privacy.