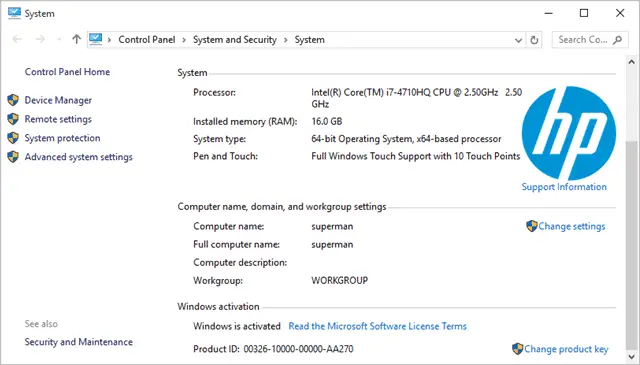 Windows 10 product key needs to be kept at hand for a variety of reasons. In this article, we talk about the various ways in which you can get access to it.
Before you upgrade to Windows 10, there's a variety of steps to take to backup and ensure you're ready to upgrade or clean install the OS. One of the vital steps is having your Windows product key on hand.
Depending on how old your computer is, whether you're using the original OS that came on it, or if you just plain lost your product key, you want to have it handy in case you run into any issues during the upgrade or install.
We're going to use a handy program called ProducKey from NirSoft to find our original product key and more in Windows before heading into the big leagues with Windows 10.
3 Ways to Find the Windows 10 Product Key
There are several ways to find your windows 10 product key before upgrading your OS to Windows 10. ProduKey is a product meant for users who don't know what their Windows product key is or how to find it. We will explain how it works below.
Installation Media
If you installed a previous version of Windows with installation media, such as CD, DVD or USB drive, your product key would've come along with that on a piece of paper in its sleeve. You can check the envelope to see if the product key is present there.
Whenever you create installation media, even on a USB drive, you should either write down the product key on the installation media or save a small file with the product key handy. Also, keep the product key for installation media somewhere safe at home in a notebook.
Order Email or Receipt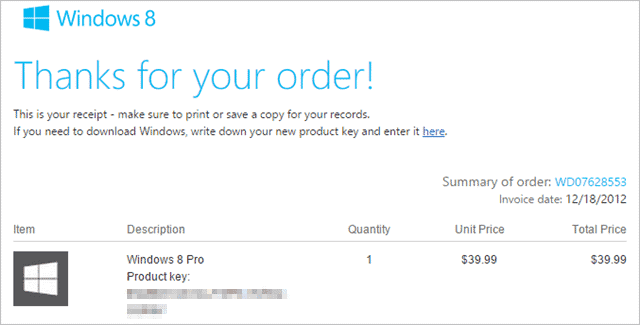 If you ordered another version of Windows, your product key will be within the email that came when you placed the order. Search for the email to get the key.
We recommend printing the email upon purchase and keeping it somewhere safe in case you don't have access to that email when installing Windows down the line.
ProducKey

Download ProducKey here.
Extract the contents or install the program.
Click on the ProduKey to begin running it. The first time you run it, it'll create a configuration file wherever you extracted or installed it and within a few seconds, you'll have access to the product key stored in your system's BIOS, along with your current product key for whatever version of Windows you're using.
In my case, you can see I have a BIOS key which is the Windows 8 install that came with my HP laptop last December, along with my Windows 10 key that was part of the upgrade process.
Conclusion
While the Windows upgrade doesn't need your product key, it'll automatically detect it in your BIOS to determine if you have a genuine copy of Windows or not, it's a good idea to always have this information on hand.
You never know when you might need to validate your Windows install and often when you do a clean install, you'll need to input the product key to finish it out.