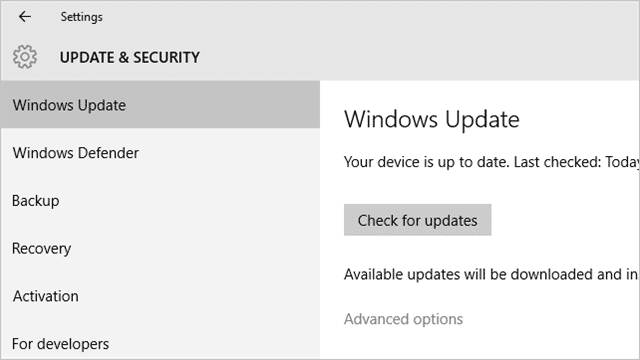 There is now direct way to disable Windows 10 Updates. Now, Windows 10 automatically downloads and installs new update on yor PC.
This is a blessing and curse for some Windows users. For some, this is a welcome change to them forgetting to update their PC for a year; for others, it can render their PC useless when a bad Windows update or driver update wreaks havoc on their computer.
Let's look at how you can sort of disable Windows 10 updates and why Microsoft doesn't want you to have control over when your computer updates.
Why Microsoft Went with Automatic Updates
With the big push as Windows as a service, along with more frequent cyber attacks, Microsoft wants to preventatively protect your computer and push out key Windows 10 updates without waiting for you to do it yourself.
For those of us who do update our Windows PC and pay meticulous attention to each update, this frustrates us because we like to have control and know what each update will do before installing it.
For others, having Microsoft take this control out of their hands is the only way their PC will ever see Windows updates. When it comes to key security and bug fixes, Microsoft sees automatically downloading and installing for you as a big plus to using Windows 10.
Steps to Disable Windows 10 Updates
For now, the only safe way to "disable" Windows 10 updates is to do it to specific updates. This means you have to know what updates are causing issues, uninstall them, and then run the troubleshooter from Microsoft that lets you hide them. Complicated, we know, but for now, it's the only way to disable Windows 10 updates.
You can learn how to uninstall Window 10 updates here. Once you've uninstalled the update or updates, then follow the below steps.
Head here to Microsoft Support and download the Show of hide updates troubleshooter.
Once downloaded, right-click to start it.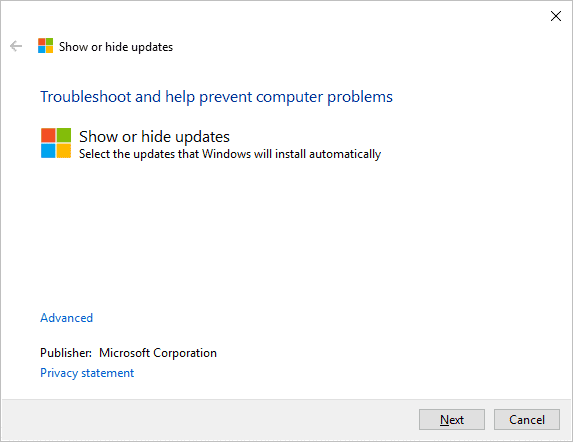 Click "Next" to start the troubleshooting process to hide Windows updates.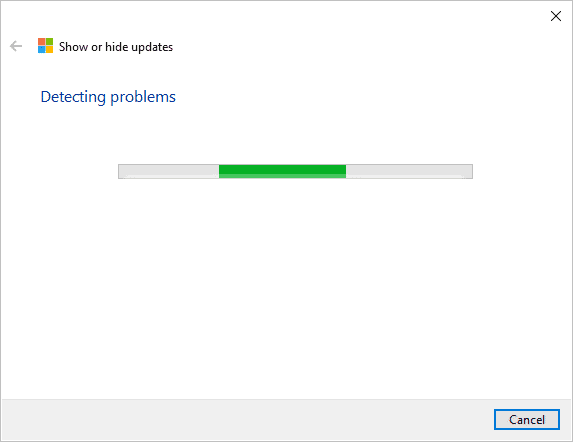 This'll take a few minutes, let the troubleshooter detect uninstalled updates.
Now, click on "Hide updates."
A list of updates you've previously uninstalled or have had issues with will appear.
Check the box next to each update you want to hide, and click "Next."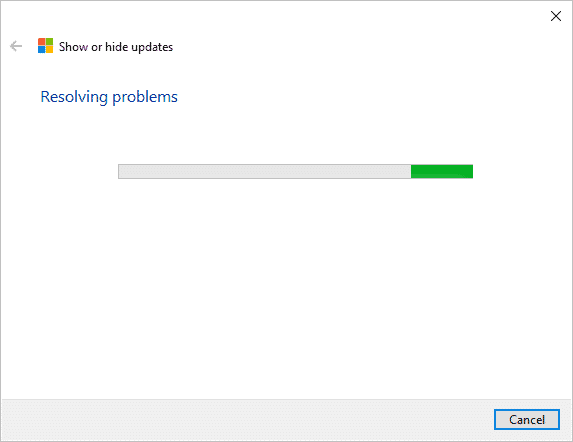 It'll take a few moments for Windows to "hide" the update.
When finished, it'll give you a summary of the hidden update. Now, when you run Windows Update, you shouldn't see the update any longer.
Enabling Windows 10 Updates
At any time you want to restore an update to install it for whatever reason, run the troubleshooter again.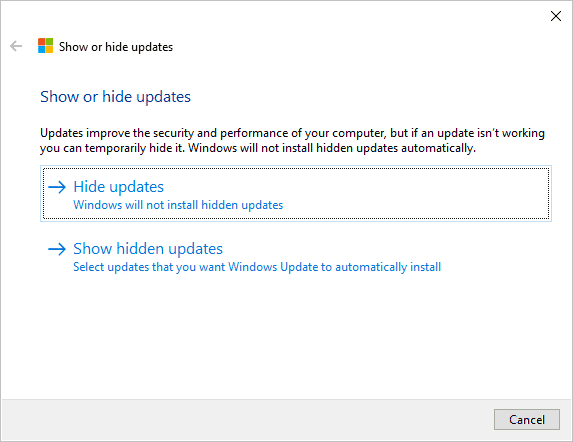 Click on "Show hidden updates" this time.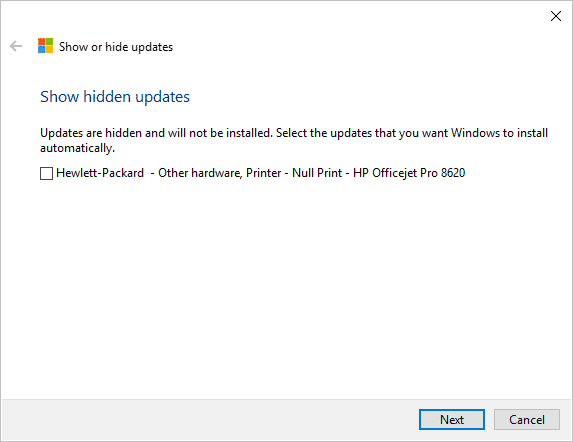 Check the box next to the update or updates you want to unhide and install, then click "Next."
It'll take a few minutes to unhide them.
When finished, you'll be able to head to Windows Update, run it and install your unhidden updates to your PC.
Conclusion
For now, Microsoft has put their foot down and won't be allowing Windows 10 users to control how Windows updates are downloaded or installed. They're also not releasing exactly what changes are being made when you install Windows updates like they have in the past.
It's only a matter of time before consumers demand changes to the Windows update process. In the meantime, you can use the above absurd steps to "hide" and essentially "disable" certain Windows updates.