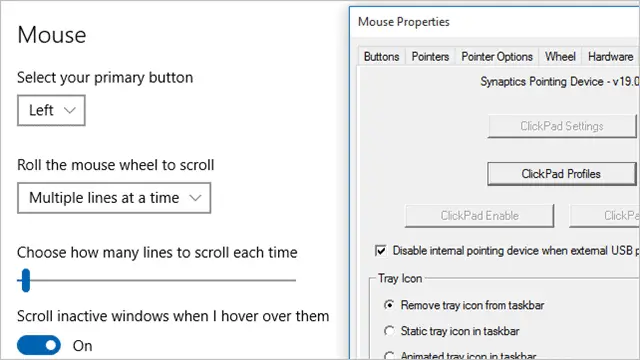 If you're using a touchpad, you may have noticed a few issues depending on who the manufacturer is. Synaptics is one of the largest touchpad developers in the world and you'll find them embedded in many PCs across brands.
If you're having issues with your Synaptics touchpad after upgrading or installing Windows 10, you're not alone. The biggest issue is that the driver resets itself every time you restart your computer.
Let's look at a quick fix to this Synaptics touchpad issue in Windows 10 and hope that the two companies correct it in the future.
Fixing Synaptics Touchpad Issue in Windows 10
For some reason, the registry entry in Windows 10 for your Synaptics touchpad makes Windows think the driver has been updated every time you restart your computer. This resets all default settings, causing you to fix them each time you update.
This can be obnoxious if you hate using the touchpad, tweak its settings so it's less sensitive, or use an external mouse. Fixing the issue, for now, is relatively easy with a simple registry editor.
Before you begin, we recommend making a backup of your registry in case any issues arise. We also recommend a system restore point before starting.
Open the Run menu however you feel comfortable.

Type in the following command: regedit.
This will open the Registry Editor.

Navigate to the following area of your registry:
HKEY_LOCAL_MACHINE\SOFTWARE\Synaptics\SynTP\Install
Locate the following registry key: DeleteUserSettingsOnUpgrade
Right-click on the entry and click "Modify."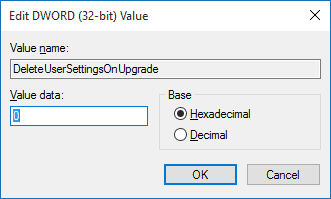 Change the value from 1 to 0.
Now, you can exit the Registry Editor.
Then, open "Mouse & touchpad settings." You can do this via the Settings app or by searching for it.
Scroll down and click "Additional mouse settings."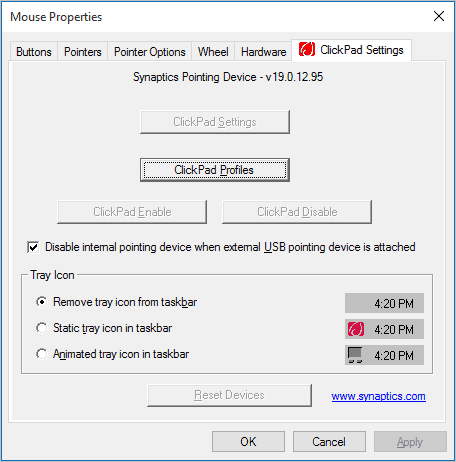 This will open the Synaptics touchpad control panel.
Change your settings as you see fit, save them, then restart your PC.
This should stop your Synaptics touchpad settings from resetting every time you restart Windows 10.
For nine out of ten cases, this will fix the Synaptics issue. Until Synaptics and/or Microsoft releases a driver update that fixes this entry permanently, you'll have to settle for this registry tweak to fix it.
Conclusion
There's a lot of little issues like this in Windows 10. If they're starting to add up, it's time to take matters into your own hand. As little registry edits, tweaks, and tricks come out to make things easier, you'll have to apply them yourself to ensure you can use Windows 10 the way you want to until Microsoft and manufacturers catch up to the issue.
Hopefully, Synaptics will fix this issue as soon as possible as it's been driving users batty since day one of Windows 10's release.