One of the biggest concerns before upgrading to a new OS is whether or not the software, apps, and drivers on our machine will work with it. A bad driver, in particular, can wreak havoc on any system. If we use apps or software often, an OS update can render it useless.
Besides checking for compatibility, there are several things you should do before updating the operating system, especially when the update is as big as Windows 10.
Let's take a look at the system requirements to run Windows 10, and how to check for Windows 10 software and driver compatibility before you upgrade so you can avoid as many issues as possible.
Can my computer run Windows 10?
If you have an old computer, it is likely that you cannot run a 64-bit operating system. You can still install Windows 10 32-bit version. Although if you have a 64-bit computer, it will have to meet certain system requirements to run Windows 10 64-bit. 
Old computers, from the time when Windows Vista was the most advanced OS, may find it hard to run Windows 10 even though the latter has minimal system requirements. On those systems, your best bet would be to run the Windows 8 Upgrade Assistant (download from Microsoft), as that tool can run on Windows XP and Windows Vista. Though there is no certainty, it can give you an idea about compatibility as the base requirements for Windows 8 and Windows 10 are quite similar. 
Considering practically, computers released with Windows 7 and later are the appropriate options when you are looking to upgrade your PC to Windows 10 since both the operating systems have similar system requirements. 
Note: Even if you do not check any Windows 10 Software and Driver Compatibility, once you start upgrading to Windows 10, the setup will automatically run a check through your system. If it runs into errors and compatibility issues, it will warn you and stop the installation process. 
Then why do you need to do a Windows 10 compatibility check? It is primarily to avoid the hassle of downloading the operating system and running the setup only to find out that there are obvious compatibility issues. Also, if there is some compatibility problem, it gives you the option to consider the solutions before trying to upgrade to Windows 10. 
Check
Windows 10 System Requirements
Against Your Computer Specifications
Below are the details that are officially stated by Microsoft as the minimum system requirements for Windows 10 so that you can make sure if you can run Windows 10 on your PC. Although the following are the minimum requirements, it is always better to surpass these values to avoid any future hurdles while working with the upgraded OS. 
Processor

: 1 gigahertz (GHz) or faster processor or System on a Chip (SoC)

RAM

:  1 gigabyte (GB) for 32-bit / 2 GB for 64-bit 

Hard drive space

: 16 GB for 32-bit OS / 32 GB for 64-bit OS

Graphics card

: DirectX 9 or later with WDDM 1.0 driver

Display

: 800×600
We have previously listed many ways to check the specifications of your computer. You can choose any to confirm your system specifications. If your PC has specifications similar to the minimum requirements or it exceeds in some way or another, you should be good to go.
If the system requirements are not satisfied, your only option is to consider a hardware upgrade. That could mean increasing the RAM, getting a new Graphics card or a larger hard drive to build a suitable environment on your PC to run Windows 10 without any compatibility issues. 
While most of the requirements stated above are straightforward, the graphics card requirement mentions just the Directx version. To know if it is supported, you need to know which graphics card your computer has. 
How to Check which Graphics Card do I have?
To check about your graphics card, open run box using Windows key + R. Now type dxdiag and hit Enter.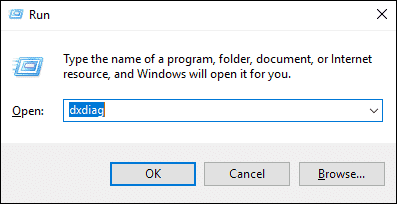 Now under the Display tab, you have all the information available about your graphics card.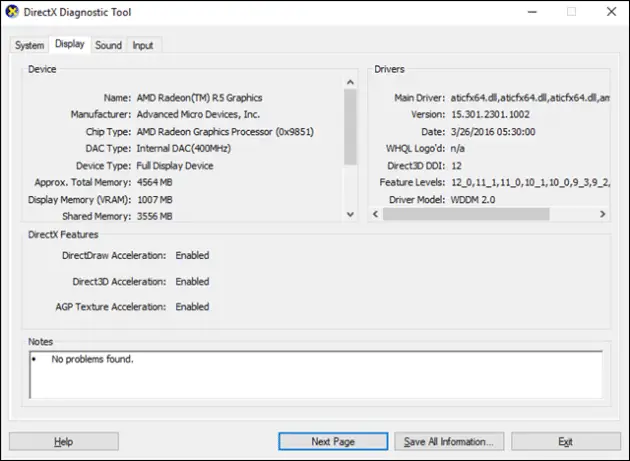 Now, you can just check the specifications of your graphics card online and see if it supports Directx 9 or higher. 
Going Beyond System Requirement to ensure
Windows 10 Compatibility
A tool to do 'Windows 10 compatibility check' is no longer officially available (More on that below). Once you check the system requirements and ensure that your PC is compatible with the minimum requirements, you should be fine to go ahead and try to upgrade. 
But if you want to dig deeper and see if your Windows 10 PC would perform well, and not have too many software and driver issues, you might want to run through the following points to find an answer for how to check my pc for Windows 10 compatibility. 
Utilize the power of Virtualization
The idea behind trying to run a Windows 10 virtual machine(VM) on your computer is that – if your computer is strong enough to be able to run your current OS and Windows 10 VM together, then it has enough resources to smoothly run Windows 10 on your computer. 
The first thing to do here is to check if your processor supports virtualization. If it does, pick a virtualization software. VirtualBox or VMware Workstation are some of the good names to pick up if you have hardware support and a healthy environment to run two OSes on your system at a time.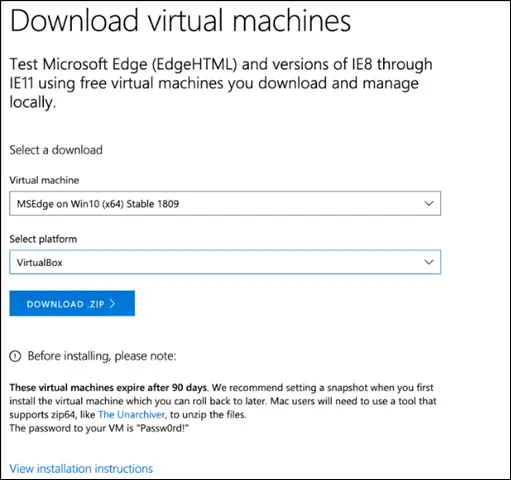 Then, you can download the Windows 10 virtual machine as per your choice of software and try to run it as per the instructions on that page. 
Check Software Compatibility
Windows 10 has been released for quite a while now. Most software developers have already rolled out updates and new versions of their most popular software to be compatible with Windows 10. If you haven't already updated your software, do so now.
For software that is critical for your daily use, you can also check the developer website to see what they've released for the current version of Windows 10 and what they are doing to prepare for upcoming Windows 10 updates as well. In many cases, you may not have to do anything as your software will already be compatible with Windows 10.
Hardware Specifications and Driver Compatibility
It's obvious to talk about Windows 10 hardware requirements when you are doing a Windows 10 upgrade from Windows XP/Vista/7/8. Drivers can be tricky buggers, especially when upgrading your OS. There were several confirmed issues with drivers, such as with NVIDIA graphics and video cards as Windows 10 rolled out to users, so it's imperative you check with your hardware manufacturers for updates and steps for upgrading to Windows 10.
I'd encourage you to check our complete guide to Windows Drivers before updating or removing the drivers on your computer. 
Check websites, run update utilities before – and after – you upgrade. Make sure to follow all instructions given before upgrading to Windows 10 when dealing with your drivers, especially if you have installed new hardware in your machine.
What next, once you meet all the
Windows 10 System Requirements
?
Once you are done with the checklist of meeting the Windows 10 system requirements, you should now move to the next step that is installing Windows 10 on your current PC. It's super easy to do that using Windows 10 Media Creation tool.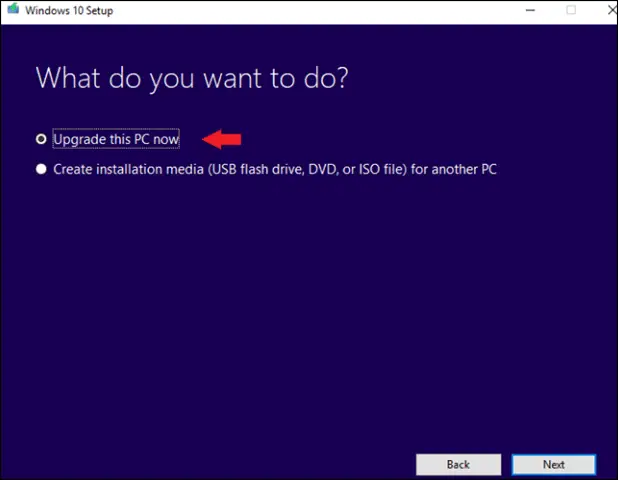 In our guide to Windows 10 Media Creation Tool for creating installation media, we have thoroughly explained the use and other bits of installation media. You can refer this guide to install Windows 10 using installation media. 
Even if it's the first time you are listening to the term Windows 10 Media Creation Tool we have got you covered. If have already done your part of the research and looking for a download link of the Media Creation tool, here it is, otherwise, head to our guide linked above.
The Older 'Get Windows 10 App' Approach to Windows 10 Compatibility Check
Note: The below approach was written and applicable when Windows 10 beta version was launched and hence you may not find it useful now as 'Get Windows 10 App' is no longer officially available. Since this method has helped a lot of people in the past we would like to keep it as is, so that our readers can acknowledge some good approaches taken by Microsoft time after time. 
The "Get Windows 10" app from Microsoft offered its Windows 7 and 8 users to get a free version of the Windows 10 OS. This was done to bring more and more users to the upgraded version. Unfortunately, the Windows 10 free upgrade using Get Windows 10 app ended on July 29, 2016. 
On the other hand, you can remove the Get Windows 10 app if this app does happen to be on your computer and you don't want it.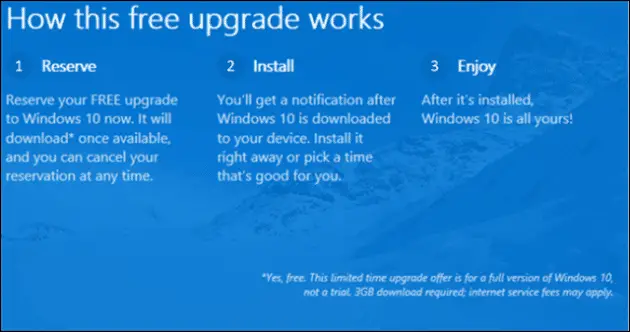 If you've reserved a copy of Windows 10 via the Get Windows 10 App, it would check your computer compatibility for you.
Right-click the Get Windows 10 App in the taskbar and click on "Check your upgrade status."
Click on the Settings in the upper left-hand corner of the app and click on "Check your PC."
The app will list any potential issues with software, apps or drivers for you to address beforehand.
If it's pointing out issues, we recommend uninstalling the apps or software until new Windows 10-compatible versions are released. While they may still work, there may be issues that make the software harder to use regularly.
If you see driver issues, refer to the manufacturer for their recommendations before upgrading to Windows 10.
Why Would You Want to Upgrade Your PC to Windows 10, and What if You can't? 
It's highly recommended to upgrade your Windows 7/8 PC to 10 due to so many reasons that you may or may not be aware of. First of all, the older versions like Windows 7 and 8 have eventually stopped receiving any updates and that makes them vulnerable to security issues. Undoubtedly they will work absolutely fine on your PCs but with threats targeting your system every now and then.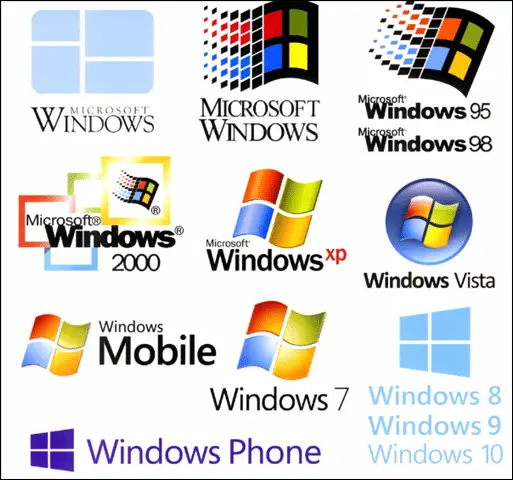 Even though if you have security software installed on your computer, they may contain malicious files making it nothing but a threat to your system. On the other side, if you upgrade your PC to Windows 10, you have regular updates protecting your operating system and keep you safe from ever-increasing online security threats. 
If you can't upgrade your computer to Windows 10 and don't want to install an open-source OS like Linux, the best thing you can do is keep your current operating system updated with all the security updates that keep coming in for several years. For example, Windows 7 still gets security updates and will continue doing so till January 14, 2020, but no updates beyond that. 
Conclusion
Before upgrading to Windows 10, take the time to check out software and driver compatibility before upgrading. While most major manufacturers and developers will have already rolled out updates for the Windows 10 release, you can never be too careful.
If for some reason your system doesn't meet the minimum specs for Windows 10, the installation won't be possible and you'll be stopped before upgrading. In the event you run into driver or software issues, work with your manufacturer to sort it out as soon as possible.
(Article Updated on 16th November 2019)