In previous versions of Windows, you had to download a standalone utility from Microsoft or install third party software to create USB recovery media in Windows.
With Windows 10, Microsoft has added a utility to let you create USB recovery media from the start. Whenever you upgrade to a new OS or get a new computer, creating recovery media is essential and USB drives make it easier than ever.
Let's look at how to create USB recovery media in Windows 10 and how easy it is to have this utility on hand in the event of disaster.
Creating USB Recovery Media in Windows 10
In order to get started, you'll need a flash drive with at least 4 GB of space available. The process will reformat the drive, so ensure you've transferred anything valuable off of it before you begin to create USB recovery media in Windows 10.
Plug your USB drive into your computer.
Open the "Control Panel" by searching for it in Cortana or using the Win + X Menu.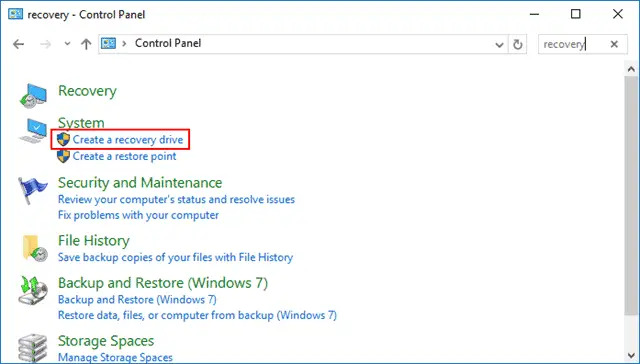 Once open, search for "Recovery," then click on "Create a recovery drive."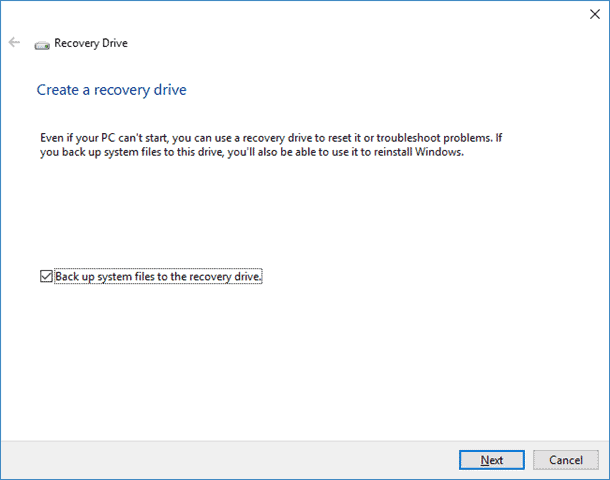 You can choose to back up system files to the recovery drive. I recommend against this. If you need to boot up from fresh because something catastrophic has happened to your PC, you never know what system files might be at the root of it. It's better to recover and start fresh, then recover and have the same issues.
Click "Next" to continue.
The tool will look for recovery media plugged in and display what can be used to create recovery media.
Click on the USB drive you want to use, then click "Next."
You'll be warned the USB drive will be wiped, click "Create" to start.
The process to create USB recovery media in Windows 10 will start. This should only take a few minutes but will bog down your PC with processes, so step away until it's finished.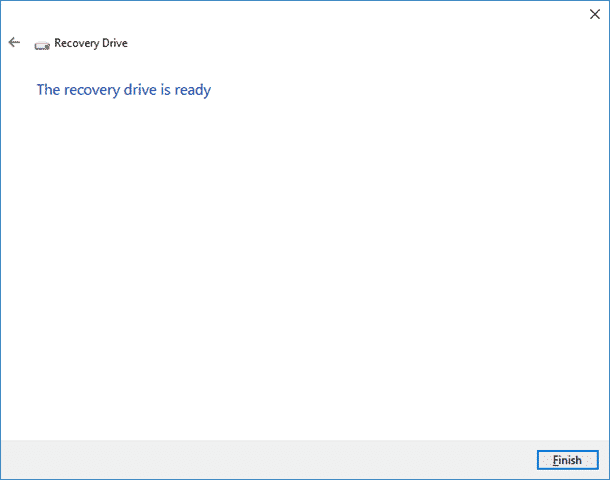 When finished, the tool will alert you and you can click "Finish."
You now have USB recovery media for Windows 10 to use in the event of an emergency.
I like to leverage my USB recovery media by creating a standalone folder and adding software and utilities I use to make it easier to get my PC back the way it needs to be after a restore or reinstall.
You are free to use the rest of USB drive's space as you see fit, so long as you don't move, delete, or change any of the files or folders Windows 10 has created for recovery on it.
Conclusion
No matter the reason, you should create USB recovery media in Windows 10. You never know when something could go wrong and you need to start with scratch. Now that you can easily create USB recovery media in Window 10, there's no excuse for putting it off.