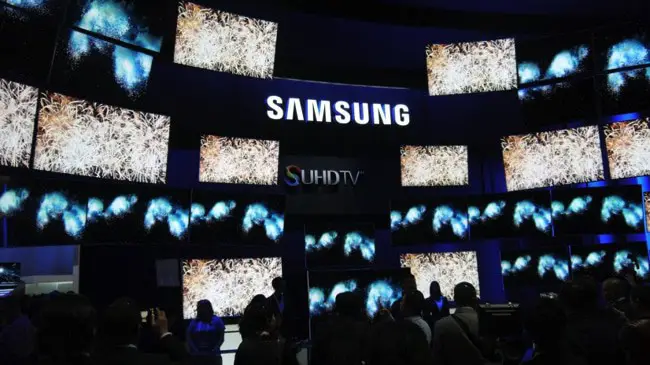 Last year at CES 2015, the Press conference day was relatively boring. IoT, smart homes, smart cars, wearables, and the most exciting moment was the announcement of the LG G Flex 2.
We expected some wow factor from the big brands on CES press day this year but sadly, most fell short of our expectations. Call me cynical, but I just don't see the practicality of the smart home – at least in today's day and age.
Let's look at what LG, Samsung, and Sony announced at CES 2016 press day before hitting the floor to go hands-on and in-depth at each booth.
Big Brand Press Conference Recaps
LG
LG kicked off its press conference with its concept of the smart car. For LG, it's all about how much time we spend on the road and integrating that seamlessly with the rest of our lives and our smart homes.
LG talked up its partnership with Google, specifically with Gayathri Rajan, VP of Product Management at Google, giving an inspired speech on how Internet of Things (IoT) will give us back our lives.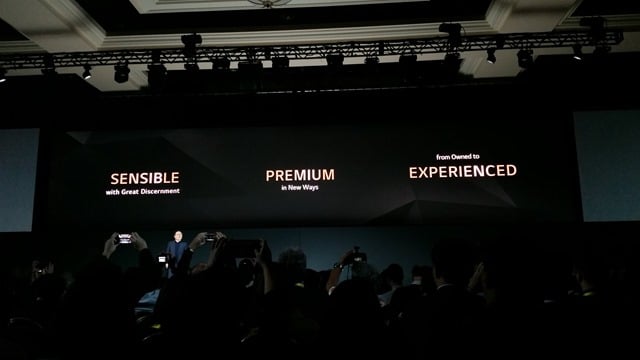 LG also introduced its LG Signature line of televisions and home products, such as its washing machines and refrigerators. More on that in a bit. LG introduced three 4K OLED TV models, featuring a 2.57 mm thick screen, full picture, and perfect black image quality. I'll be honest, until you see perfect black in person, it's hard to imagine how much you're missing on a TV.
I'll be honest, until you see perfect black in person, it's hard to imagine how much you're missing on a TV.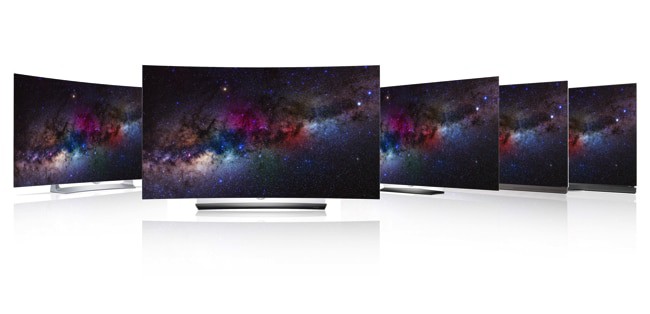 LG Signature is about simplicity in design, full functionality, and beauty. The TV on display looked more like a Star Trek screen than it did a traditional TV, "stand" included. The theme followed the introduction of innovations with their washing machines and smart refrigerator which goes transparent when tapping on the door instead of opening it.
All-in-all, LG's press conference was about "the essence" of design and functionality, finding a balance between the two without clashing with our busy lifestyles with unnecessary details.
Samsung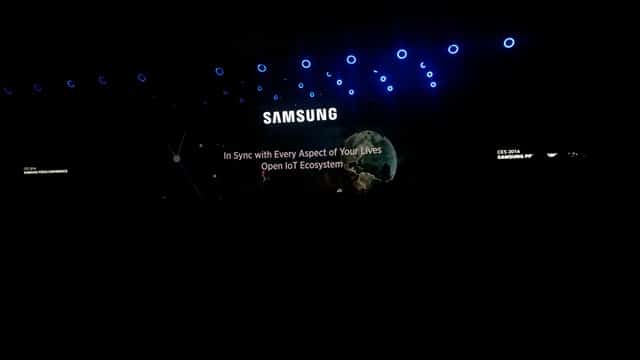 Anyone who knows me knows that Samsung is my go-to brand for mobile products and my TVs. I expect them to impress me and last year, they failed to do that despite the hidden S6 on the show floor. Since I wanted to fall asleep last year during their press conference, I did expect them to "wow" me this year and luckily, they kind of did with the announcement of the Galaxy TabPro S.
Since I wanted to fall asleep last year during their press conference, I did expect them to "wow" me this year and luckily, they kind of did with the announcement of the Galaxy TabPro S.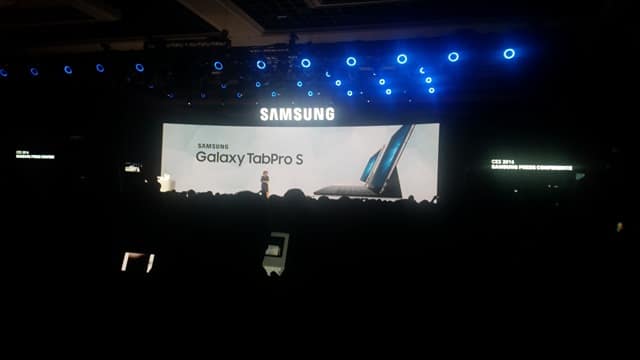 Launching in February, the Galaxy TabPro S is a beautifully crafted Windows 10 machine that will compete directly with the Surface Pro for market share – and may just kick its a** with a more consumer friendly price tag attached. It's a 12" Super AMOLED display with 2K resolution and is only 6.3 mm thick. Its battery, one of the most impressive features, can last up to 10.5 of use.
Of course, this was the last announcement, so the rest of the press conference was a tad lackluster. Samsung pushed its SUHD television line-up with no bezel, 1,000 units of contrast, and its version of the perfect black color. Its new SUHD line-up will go up to 89" and 2016 SUHD TV purchases will include a free option to ensure the televisions are IoT-compatible in the future.
However, one of the most impressive announcements was the Samsung Smart Hub. In fact, Time Warner Cable in the US has partnered with Samsung to ensure the smooth transition in one place for consumers who want to watch TV, pop into Netflix, game, and more. You will do this all from one interface from one control in one place. It's a brilliant concept and the demonstration was smooth and effortless.
In the smart appliance department, Samsung introduced its family hub refrigerator. At an MSRP of $5,000, you get three built-in cameras, a family communication center, and a stereo. At the grocery store and can't remember if you need milk? No problem! This Samsung refrigerator allows you to connect via the app and browse the contents without being at home.
Sony
Sony kicked things off boasting of PlayStation 4 success on the same day as a long PlayStation Network outage. Talk about irony.
Like last year, Sony focused in on its camera and camcorder business, introducing its last 4k Handycam featuring a 20x optical zoom, 4K video capture capability, and a 16.6 MP sensor. Sony is definitely positioning itself as a GoPro alternative with its line of Handycams. In addition to its 4K Handycam, Sony showed off the Alpha A7 Mark II camera, zeroing in on its low light functionality.
Like last year, Sony focused on some of its audio business, including showcasing the h.ear line of headphones. They also introduced a throwback product the PS-HX500 turntable.
This vinyl record player helps preserve vinyl records while offering hi-res quality, something many consumers who still hold onto records can't find on the market. This vinyl player also lets you convert LPs to hi-res audio formats, preserving them forever. We also saw improvements to its Extra Bass Bluetooth speakers, including an updated water-resistant model.
Sony talked up its Life Space UX for the smart home offering products ranging from appliances to bulb speakers to its television lines. Sony is supporting UHD HDR, just like others are pushing their vision of HD of the future. We saw some of the Bravia X93D series of televisions, which are utilizing an X1 processor and taking advantage of a slim backlist drive to boost black color and brightness for optimal picture quality.
Conclusion
As we expected, IoT, smart homes, and cars were all of the focus for the big three on press day. When a washer/dryer can fold my laundry and put it away for me, maybe I'll finally "get" the smart home. If the smart refrigerators of the future can cook me dinner and clean up, too, that'd be swell.
While there are a market and need for this type of technology, I still want to be wowed by gadgets I can hold in my hand and that go with me during the day. What will we find out the LG, Samsung, and Sony booths? We'll let you know from CES 2016!