Games are an excellent source of entertainment and one of the best ways to kill time and have some fun. Smartphones have become the perfect companion for game lovers as they can fire up a game anyplace and anytime; well, almost.
There are thousands of Android games on Play Store in almost every genre imaginable. Many games need a reliable and stable internet connection to work, which renders them useless where we don't have any internet access. Games that need internet connection are sometimes chockful of annoying ads and popups that disturb the overall gaming experience.
There are times when you have no access to the internet, and you have some time to kill. Your best option is to keep some free Android games (that don't need internet) to fall back on. Our list of 30 Best Offline Android Games can help you choose an excellent game from various genres that can be played offline anytime, anywhere.
What are the best offline games for android? Here is where you can discover all the free offline games to download from the Android Play Store that can be played without a network connection.
Top Offline Games for Android
Offline Casual Games
1. Big Little Farmer Offline Form – Casual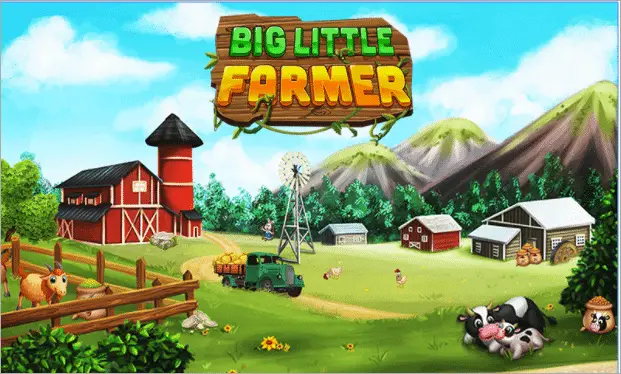 Build your farm, cultivate and harvest crops with Big Little Farmer which is one of the best free offline android games that don't need WiFi and available in the Play Store. You get to experience the stress-free life of a farmer and embellish your farmland with this offline game.
There is no fighting or running in the game. Instead, you have to build a farming business with bakery and dairy products, among other things. You have to sell your products through a delivery truck, fulfill orders, and make yourself wealthy as you progress in the game.
It's not as easy as it sounds; you have to work hard on your farming skills to improve your farm and be successful. Experience the life of a farmer and enjoy seeing your agriculture empire grow.
Download and know more about Big Little Farmer
Offline Android Trivia Games
2. Quizoid – Trivia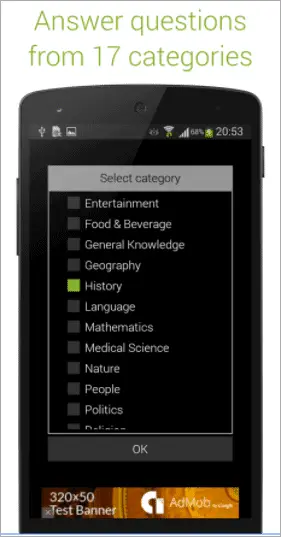 As the name implies, Quizoid is a simple quiz game which can also be played offline where you have to answer questions. It has over 7000 questions divided into six levels. Quiz and puzzle lovers would enjoy having this game on their phones. It can also make one of the fun games without internet to play at parties. 
Quizoid has 17 categories, three game modes, and various hints to help you with the game. The quiz contains questions from Arts and Literature, Famous People, Geography, Language, Mathematics, Medical Science, Religion, and Mythology, etc. With the pro version, you get 3000 extra questions.
Download and know more about Quizoid
Offline Action Games
3. Special Forces Group 2 – Action (FPS)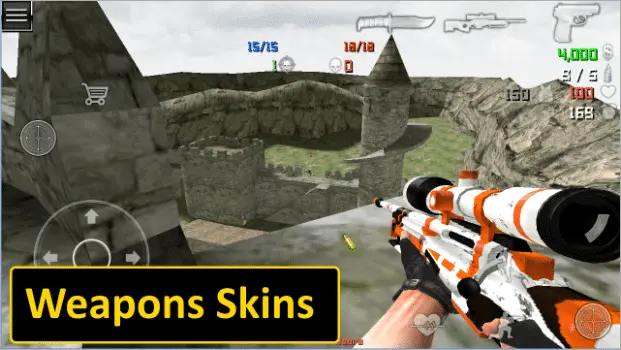 Are you a fan of First Person Shooter games? With Special Forces Group 2, you get the experience of 3D Person Shooter in real-time. You have an option to play the Singleplayer or Multiplayer mode.
It has five different types of gameplay: Bomb Mode, Capture the Flag, Resurrection, Classic and Zombie Modes. You have six characters per team, seven pistols, three shotguns, four submachine guns, and many more weapons to win the war. It features an offline mode so you can play it without any internet connection and is one of the more fast-paced offline Android game compared to most others.
Download and know more about Special Forces Group 2
4. Overkill 3 – Action
Overkill 3 is another impressive offline android game with a great action which can be played endlessly. You have to defend the Generator here who helps by destroying your enemies with high-voltage lightning.
The game features a cruel group of people who want everyone who doesn't obey them. You have to save the innocent people by destroying the bad guys. Overkill 3 does have an offline mode so you can play it on the go without internet.
Download and know more about Overkill 3
5. Blazing Sniper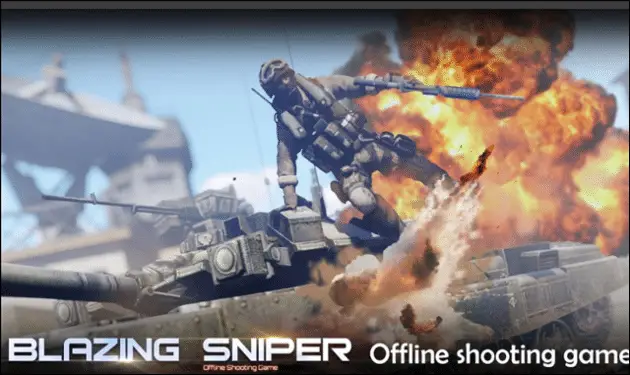 Offline games come with their advantages where unwanted ads do not bother you while you are deeply involved in your game. Blazing Sniper sets a perfect example of being a fantastic offline shooter game where your ultimate aim is to protect people from attacks and viruses. 
The game is simple enough; with 50 shooter tasks and have endless modes to keep you engaged for long. Blazing Sniper is super fun offline shooter game for Android with easy control and smooth gameplay. 
Download and know more about Blazing Sniper
6. Implosion – Never Lose Hope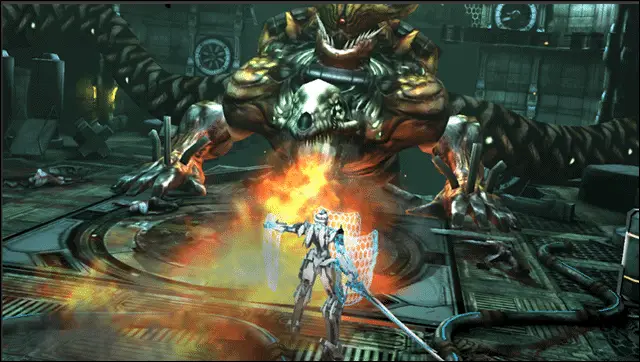 Implosion- Never Lose Hope is one of the most downloaded Android offline games that brings AAA console gaming experience to your smartphones. The breathtaking graphics, quality voice art, and professional audio production altogether make this game worth a try. In the game, you control a mech saving humanity from aliens.
There are six levels to unlock from one time IAP. Implosion is one of the games that don't need internet to play, that holds your attention for long with its stunning visuals along with some annoying enemies. Each level is filled with some unique but self-explanatory challenges that keep you desiring for more action.
Download and know more about Implosion
7. Into the Dead
When talking about the best free offline Android games, Apocalypse stands out from the crowd. If you want to experience the strange fear of losing yourself in a dark room where there is no way to escape this game can let you experience that. Into the Dead is a game where you have to run as much as you can to save yourself from doom. You are in a gruesome world of the zombie apocalypse where you have to do whatever you can do to stay alive. 
The gameplay is quite intense with some locked weapons that you have to unlock by completing certain goals. There are missions and mini-goals guiding you throughout the game. Get into a battle with your friend by challenging them to beat high scores. 
Download and know more about Into the Dead
Offline Sports Games
8. 3D Pool Ball – Sports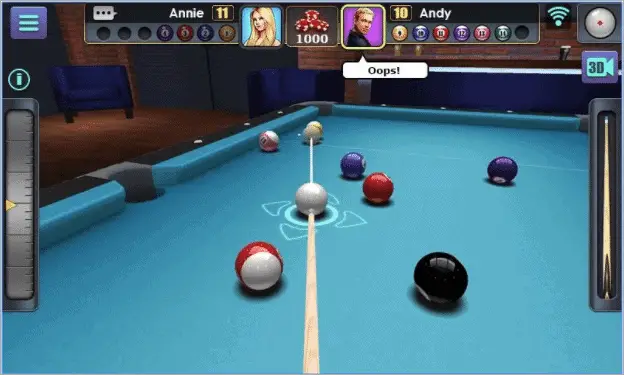 Have you ever played 3D Pool on your Android? Look no further, 3D Pool Ball is one of the good offline android games that don't need internet. This game offers pocket billiards (a.k.a playing pool) in a 3D view just like you are playing in the real world.
With 3D Pool Ball, build your legacy in the pool world and compete with other real players around the globe. You can play like a pro and win trophies by defeating skilled pool players.
Download and know more 3D Pool Ball
9. Darts King – Sports
Love playing darts? We sure do. This dart game on our list of best Android games since you can play it offline if you are playing in the single-player mode. For multiplayer mode, you need a net connection.
You just have to drag and slide to throw darts and also there is a practice mode for beginners. The game supports Google achievements and leaderboards. It is free and contains ads when playing online.
Download and know more Darts King
Offline Role Playing Games
10. Eternium: Mage And Minions – Roleplaying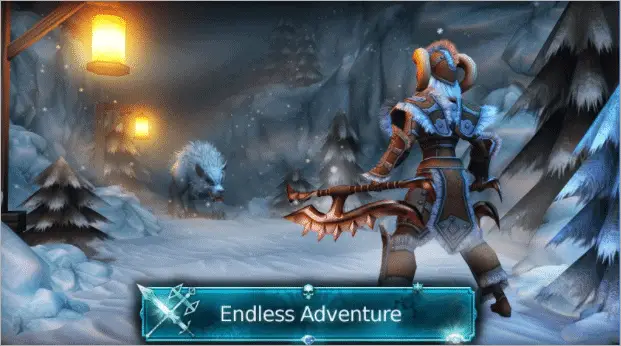 Eternium will remind you of Diablo and Torchlight. It has unique, innovative features like "swipe to cast" control and a player-friendly rule "no paywalls, never pay to win."  Although it has some features that you get if you are playing online, you can play this game offline without a hitch.
You can play as a mage or a warrior with a sword or an ax and learn new tricks to increase your attributes. Jump into the dark caves, explore forests, travel to the moon to kill unknown horrible creatures amongst the craters and the canyons.
Download and know more about Eternium: Mage And Minions
11. SoulCraft – Action RPG – Roleplaying
SoulCraft is one of the best offline RPG Android games. This game is for warriors who have already played ultimate death games and defeated crime.
This game has beautiful graphics with demons and other nasty creatures in locations like Venice, Rome, Hamburg, New York, and Egypt. You can play this game with different modes such as time run, arena, Hellgate, crystal defense, and boss fights.
Download and know more about SoulCraft
12. Legend of Darkness-Offline RPG – Roleplaying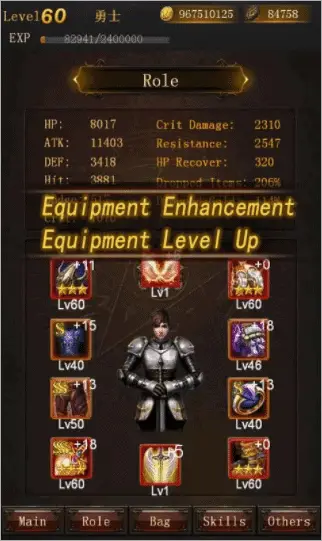 Legend of Darkness is one of the best offline RPG games for Android where your hero has to kill monsters to go to the next level. You have to collect material to make equipment and destroy different types of demons. Find the monsters and push them to death.
The stronger the monster is, the better the award you earn. The hidden monsters grant you more generous rewards. You need to create appropriate equipment with the materials available with help from Abyss. That's the gist of the game.
Download and know more about the Legend of Darkness
13. Beamdog Collection – Roleplaying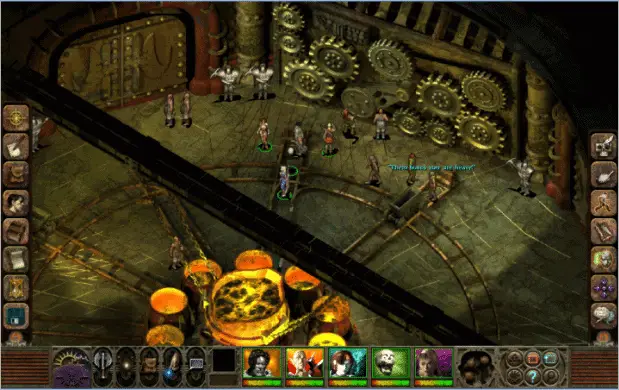 Another excellent addition to the list of best offline android games is Beamdog Games.
Beamdog collection is a list of well-known PC games ported to Android in APK format. These games are RPGs that can keep you engaged for hours together. The list has Planescape: Torment EE, Baldur's Gate II, Icewind Dale: Enhanced Edition, and Baldur's Gate Enhanced Edition.
There are no in-app purchases. Although the game is not free, it's a beautiful game to play offline on your Android phone. The games are complicated, so it is recommended to play it on big phones or tablets.
Download and know more about Beamdog
14. Several Final Fantasy Games – Roleplaying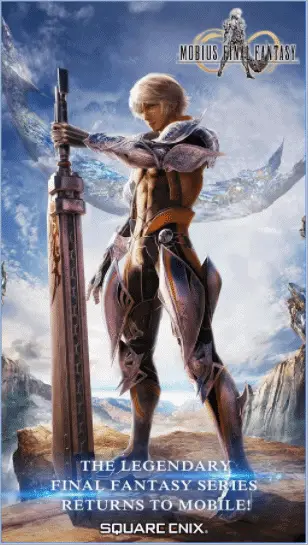 Some of the Final Fantasy games can be played offline, but you need to log in at least once with the internet connection. These games take more than 20 hours to finish, and each series narrates a story. The cost differs from game to game but is worth the price to pay and play.
The list includes Final Fantasy Brave Exvius, Mobius Final Fantasy, Final Fantasy Portal and so on. These are few of the best offline RPG Android games. The above screenshots are for FINAL FANTASY BRAVE EXVIUS and MOBIUS FINAL FANTASY.
Download and know more about Final Fantasy Games
15. Star Wars: Knights of the Old Republic – Role Playing
Star Wars is one of the best offline RPG Android games ported to Android from PC. The Knights of the Old Republic has a lengthy story with many ends depending on the choices made by you while playing. The graphics are attractive, and you can ask questions if you are confused about the game.
Star Wars: Knights of the Old Republic has achievements which make it appealing to play this game. It is not easy to finish it in a short span time and takes time to collect proper character, which helps you get out of the game successfully.
Download and know more about Star Wars: Knights of the Old Republic
Offline Arcade Games
16. Brothers in Arms 3 – Arcade
Brother in Arms is a game for the people who like to be brave soldiers in their real or gaming life. Moreover, it is one of the games that don't need internet to play on Android, which means there are no irritating ad pop-ups while you are playing the game with concentration.
It has both singleplayer and multiplayer modes. To start the game, you have to choose between Free for All and Team Deathmatch modes. Unlock perks by playing each weapon class; experiment with new weapons and get amazed at the visual effects.
Enjoy the eye-catching skin animations. You can also play this game on your smartwatch.
Download and know more about Brothers in Arms
17. Duet – Arcade
It is like having an endless fun playing Duet, and the rules are quite simple. You have to synchronize two vessels fighting all odds and keep calm throughout the game.
The game is good enough with the features given in the free version, and you can unlock new game modes in the premium version. The game is fun initially and gets more complicated as you step up the levels.
Download and know more about Duet
18. Smash Hit – Arcade

Jump into this beautiful journey of runners; you have to throw balls to clear obstacles in your way, and you lose balls if you get hit by anything. You have to move in coordination with the sound and music.
It takes a lot of focus and the right timing to run and ruin all the objects coming in your way. It's a free game which can be played offline and you can pay to unlock extra goodies.
Download and know more about Smash Hit
19 Tank Hero: Laser Wars
There are a number of Tank games on the Play Store, but Tank hero stands out in the crowd as one of the best offline Android games you would play today. The reason is its all-new 3D graphics engine with realistic lighting effects and interactive environment that hook you to the game for long. There are three unique worlds to win with some epic boss battles that demand your best skills to survive.
The game is lightweight and consists of 4 difficulty levels to suit all types of players. Now is the time to charge your lasers and get ready to jump into the new battlegrounds that involve challenges you have never seen before.
Download and know more about Tank Hero
Offline Puzzle Games
20. Sudoku – Free & Offline – Puzzle

You can play this puzzle game free and offline. It has unlimited gameplay with an infinite number of Sudoku games. You just have to select your level of difficulty to start with the game. It has four levels starting from easy to very hard.
Your game gets automatically saved so that you continue where you left off. The game has been optimized for smartphones and tablets. It has a great and helpful interface which guides you through each step.
Download and know more Sudoku
21. 100 doors World Of History – Puzzle
This is one of the most exciting and best offline games for android, where each level is a separate puzzle game. It has a massive collection of logic games, quests, brainteasers, jigsaw, thinking games for kids and adults.
100 Doors game has a fantastic interface where you get to explore different countries, including Ancient Egypt, China, Japan, France, Europe, and the Medieval world. You have to crack the password and unlock the door to get out of the room.
Download and know more about 100 Doors
22. Room 3 – Puzzle
The Room 3 is another great version by The Room developers and is one of the Android games that don't need WiFi. It has lovely graphics, challenging puzzles, and many useful features to help you solve the problem at hand. The game has different endings depending on the choices you make.
It does not contain any in-app purchases and supports cloud saving and Google achievements. Although you won't be able to utilize Google Play features in the offline mode, it's still fun to play.
Download and know more about Room 3
23. Hitman Go, Lara Croft Go, Deus Ex Go – Puzzle
Hitman Go, Lara Croft Go, Deus Ex Go is a series of Go games by Square Enix. They are among the best offline games for android. Each game in this list has various obstacles that you have to pass through to go to the next level.
You get to fight with enemies with unique and deadly powers in Hitman Go. Each level has a different puzzle genre. Each game costs around $4.99, and you can buy hints as in-app purchases whenever you need them.
Download and know more about Hitman Go, Lara Croft Go, Deus Ex Go
24 Sum by Askew Digital
If you have ever been an avid Candy Crush player, you will fall in love with this "number" game. It is simple, easy, and super engaging that keeps you glued to your mobile screen for hours. To play the game, you just have to swipe tiles to match three or more identical numbers. 
The more tiles you merge with one swipe, the more points/moves you earn. You have three types of power-ups to use that you can use in between games if you are stuck up somewhere. 
The three power-ups are Destroy, Swap two tiles, and Super Merge. This can be a good addition to your Android offline games that do not need the internet, and you can fire it up anytime, anywhere, and start playing. 
Download and know more about Sum
Offline Racing Games
25 Fun race 3D – Racing
Jump into the race with Fun Race 3D developed by the people behind Run Race 3D. In this game, you get 100 unique levels to race in. In each level, you have a whole new fun experience where you can race with others, unlock unique characters, and achieve higher levels. The graphics of this game goes easy on the eyes with its soothing color combination. 
Fun race 3D can be an unforgettable experience, which is both joyful and frustrating at the same time. As a participant, you have to reach the finish line fighting some really tough odds coming your way. The graphics used in the game are 3D that gives you almost a real-time racing experience. 
Download and know more about Fun Race 3D 
26 Dr. Parking 4
After multiple games of car racing, zombies, shooting, and solving puzzles, Dr. Parking allows you to experience something different. Here, you have to prove your parking skills, and it is not easy. 
This is a mobile parking simulation game that has beautiful graphics and challenging levels to play. After playing this game, you will realize that driving a car might be easy but parking them has never been more difficult. Go ahead and give it a park. 
Download and know more about Dr. Parking 4
Offline Creativity Games
27. SimCity BuildIt – Simulation Creativity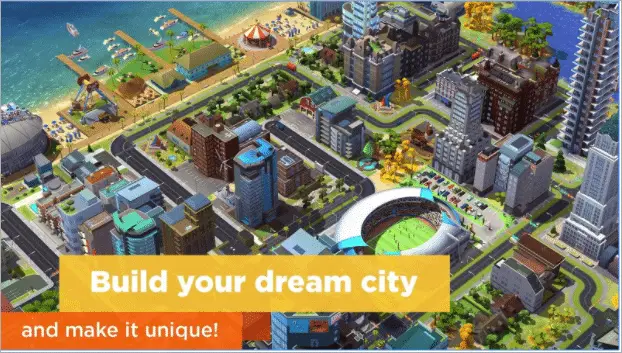 SimCity BuildIt is one of the best offline android games where you have to groom and establish your city with countless buildings and 3D graphics, where your citizens can grow their skills and develop in a positive direction. You have to create resources and trade it with friends in other cities, which is a business step to fulfill your financial needs to utilize money into the enhancement of the city.
You have to take care of your citizens and keep them happy by providing them services like power plants and police departments. Solve their real-life troubles like traffic jams, fires, pollution, and much more. You get to compete with players all over the world and earn rewards.
Overall the game is all about showing your creativity and management skills and how you can manage to meet other people's needs and satisfy them with your services.
Download and know more SimCity BuildIt
28 Plague Inc
Plague is a strategy and realistic simulation game where you are on the way to destroy humanity by creating a deadly, global plague. The aim of this game is to infect the entire world where you adapt against everything that humanity can do to save itself. The gameplay from the developer Ndemic Creations, we must say, is innovative 
It evolves strategy genre gaming and gives a push to mobile gaming to a level where only the most clever gamers can survive. The stunning graphics, hyper-realistic world, 12 different disease types, more than 50 countries to infect are some of the highlights that keep you involved in the game. 
Download and know more about Plague
Offline Adventure Games
29. BADLAND – Adventure
Badland has beautiful forests with various inhabitants, trees, and flowers. The ambiance is lovely with amazing graphics, but there is something wrong with the woods. You have to find what exactly is going on and avoid the traps and obstacles in your way.
The game has a single-player mode with 100 unique levels and a multiplayer mode up to four players on the same device with 23 levels. It supports cloud saving, and you can play it offline without any ads.
Download and know more about BADLAND
30. Crashlands – Adventure
Jump into a beautiful adventure with Crashlands and be the best galactic trucker. Your truck has landed on an alien planet, and you have to kill all the bad creatures. You don't have to worry about your inventory since it is infinite. The game is affordable and among the games that don't need the internet.
You get to unlock over 500 crafted items as you move ahead in the game and get to know the secrets hidden around. You have to learn and understand the attack patterns of your enemies and accordingly apply your tricks to defeat them
Download and know more about Crashlands
31. Minecraft Pocket Edition – Adventure
Minecraft is all about your creativity in how you explore random worlds and build innovative things starting from simple homes to grand castles. You have infinite resources to mine deep into the world.
The game does not contain any story where you have to be the hero, but it's all about building and mining stuff with creativity. It costs around $7, but there are no in-app purchases.
Download and know more about Minecraft
32. Limbo – Adventure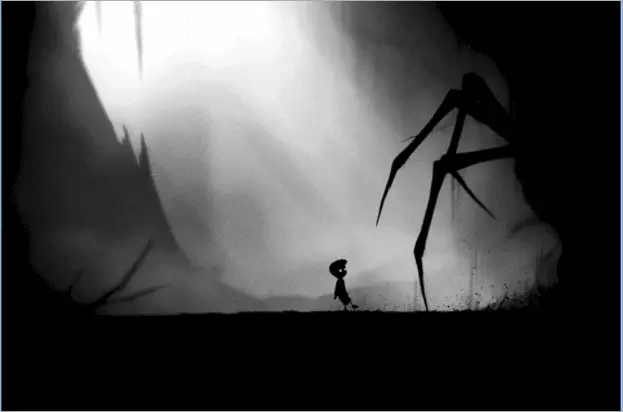 Limbo is a fantastic and unique puzzle game where you have to utilize the resources of the environment to solve puzzles and move ahead to find your sister lost in the Limbo world.
This game can be considered as one of the best offline games for Android, which can blow your mind with its elegance. The graphics of this game are the best part. The game is not very long, but it's fun and adventurous to play. The story of the game is about a cute little boy searching for his sister in a weird looking world.
It costs around $5, and you can play it offline too.
Download and know more about Limbo
Offline Strategy Games
33. Kingdom Rush Frontiers – Strategy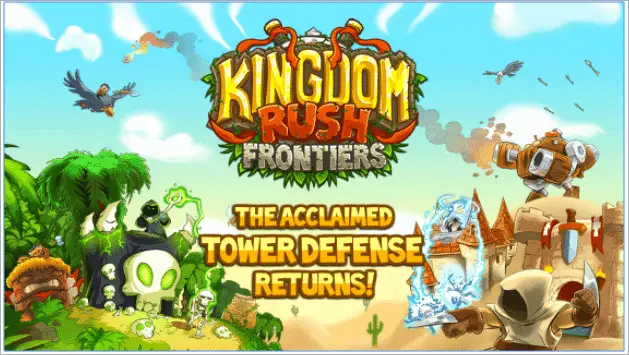 Kingdom Rush Frontiers is a real challenge with various missions. It is one of the best offline Android strategy games. There are three difficulty modes; Classic, Iron, and Heroic. The game has been updated with three Halloween stages and nine new enemies.
Kingdom Rush is a Tower Defence game with 18 tower abilities. The game has a built-in encyclopedia to help you out if you get stuck somewhere. The game is not free, but it's affordable at just $2 and can be played in offline mode.
Download and know more about Kingdom Rush
34. XCOM Enemy Within – Strategy
"XCOM: Enemy" is a smart, interesting, and one of the best offline android strategy games you can find in the Play Store. In this game, you have to explore around and counter the aliens that are aiming to kill you. The game is challenging, and you need to use your skills to learn new strategies to fight them. Investigate through a fishing village and save the XCOM headquarters from alien attacks.
As you move ahead in the game, you discover that the weapons used are new and cleverly designed, which is quite interesting as you will experience something unique while fighting with those armaments.
The game costs around $10 with no in-app purchases, and you can play it offline. It also has a multiplayer mode for which you have to go online.
Download and know more about XCOM: Enemy
35. Yodo1 Games – Collection of various Genres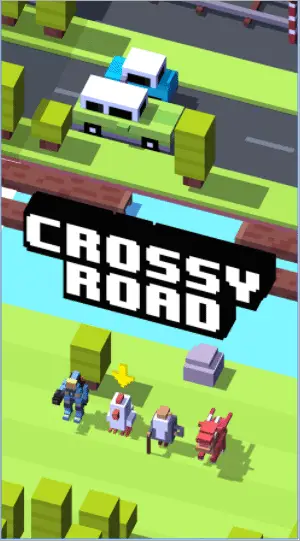 Have you heard about Crossy Road and Rodeo Stampede games? They are two distinct collections on our list of best android offline games. The company Yodo1 Games has games in various genres such as action, casual, and arcade.
The collection includes Crossy Road, Rodeo Stampede: Sky Zoo Safari, Rooms of Doom – Minion Madness, Mega Jump2, OMG: TD, Zombie Hunter: Shooter. Most of these can be played offline. The games are free with in-app purchases and are not too long to engage you for a long time.
Download and know more about Yodo1 Games.
Conclusion
Our list of best offline games for Android will help you choose offline games that you can play without the annoyances of online games. You have the choice from various genres to choose from; which include creativity, action, adventure, puzzle, racing, and many more.
If you think we have missed out on any good offline games for Android, please let us know in the comments below.
(Article Updated on 23rd August 2019)