Thanks to tech advancements, saving all our important documents and other communication digitally is quite convenient. And yet, there are inevitable times when we need hard copies of documents.
Today almost everyone has a printer at their home but there are times when you don't have access to a printer. If your own printer is inoperative, then you would be left with no choice but to look out for an external printing service.
At such times, like me, everyone looks for the "printing services near me" or "printing places near me" to locate one near them. But which one to choose among all the options?
See More: What Is Google Cloud Print and How To Enable It For Your Printer
How I Find The Best Printing Services Near Me?
The way I find the best places to print near me is to locate local businesses or services that also offer a print shop, consider online printing services as an option and compare pricing to get the best price on my printing needs.
The important thing is to consider what you need printing – as not all services offer the complete range of services. Most of the printing services focus on photos and documents, while others can offer a wide range of printing options.
1. Find a Local Print Shop Near Me
There are several mainstream corporations offers printing services as a part of their service catalog, so it should be easy to locate one near you.
Check for Shipping Providers/Stores
UPS Printing Service
The UPS Store Printing Service is a great option for both print and making copies. It allows you to print from the HP ePrint app from anywhere.
Along with Banners & Posters, Brochures, Catalogs, Envelopes, they offer you an efficient way to print copies with both black & white and color printing option.
The UPS store utilizes a quoting tool that estimates the cost of the prints for you. You just have to call them to get a quote.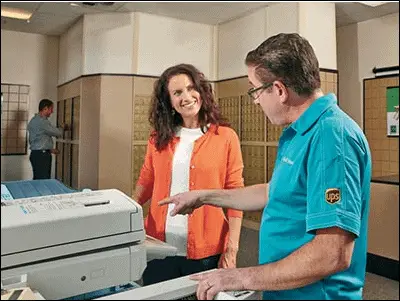 FedEx Printing Service
Another shipping service provider that serves as an option to find printers near you is FedEx, which offers printing services through the FedEx stores.
It also offers high-quality printing and copying services with a decent price tag. FedEx Office allows you to print any document from the cloud services like Google Drive or Dropbox.
Hence if your documents are synced, you are most likely to find FedEx printing service the most suitable for you. It also includes other printing services including business cards, pamphlets, magnets, brochures, etc.
Office Supplies Service/Stores
The Office Depot Printing Service
Office supplies stores like Office Depot are also great options to go to for any printing and copying service both in the US and UK. These are good options if you have bulk printing to be done.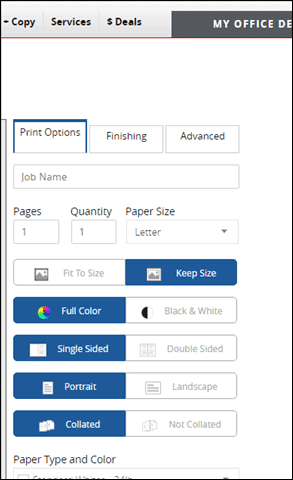 You can upload your files on Office Depot Printing Service and select the appropriate printing options to get them printed. It offers a wide variety of services for document printing including manuals, booklets, menus and even resumes.
Staples Printing Service
A Staples print center can be found at more than 1,300 locations in the U.S., and it is easy to find the Staples store nearest to you.
Their in-store advanced printing services and the ability to deliver products on the same day make Staples a very popular choice. They have multifunction printers like Xerox® and Ricoh® for high-quality printing, and the high-capacity feed trays for high volume presentations, flyers, and manuals.
They have both single-sided and double-sided copying with paper sizes 8.5″ x 11″, 8.5″ x 14″ and 11″ x 17″. Staples creates sharp images and works well with both color and black & white copies.
Dedicated Print/Copy Centers (Shops)
It's easy to find the nearest copy/print shops, depending on your location. The print/copy shops are much cheaper than online services where they are chain-operations or local ones.
To look for the nearest print/copy shop, type "print copy shops near me" in the Google search and you see multiple stores in the search results if there are ones available.
Pharmacies and Drug Stores
Some pharmacies and drugstores offer printing and copying services which can be very convenient for you, as they often have numerous outlets.
CVS
One of the most convenient and easy to find service when I am looking for places to print documents near me is CVS stores. They offer their service over 3,400 locations worldwide. Whether it is for colored prints or black-and-white prints, your copies get ready within minutes.
They also accept USB thumb drives (pen drives) and PDF files for printing and you can make copies from hard copies of documents too. CVS outlets have a facility to print photos as well and are often recommended to get quick passport photos as well. Personally, I find the CVS printing services to be on the expensive side.
Walgreens
If you are looking to print photos, Walgreens pharmacy does offer the option. It does not offer a document printing service.
University or Public Libraries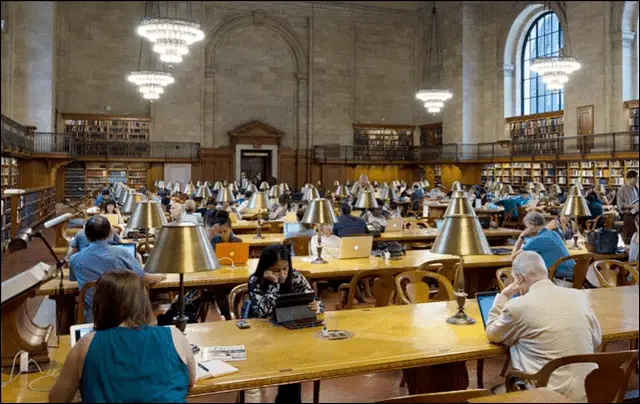 If office supply stores and shipping providers are out of your reach and you need your document to be printed immediately, Universities or Public libraries are feasible options.
Not all the libraries will allow you to print from their printers, you may have to ask for permission for the same. Sometimes explaining to them the urgency you have at the moment may get the job done. Some libraries provided a facility for copying or printing at a fixed rate, like a copy/print shop.
Some of the public libraries provide cloud printing services that are best if you have uploaded your documents on the cloud. You can search for "libraries near me" on Google to locate the libraries near your location.
Print to Store Services from Retail Shopping Stores
Large retailers like Costco, Target, and Walmart who have a footprint across the US can sometimes offer printing services in-store. A better option to utilize these stores is to use their online printing portals and get your order printed at the store near you.
The Costco Business Printing Service
Costco offers several other services for its members, which includes printing as well. Costco being a core shopping platform has a sister website named Costco Business Printing that is completely focused only on printing services.
Be it a business card, banner, Postcard or flyer, Costco Business Printing boasts a bunch of great options I can use, making it one of the best places to print near me. I have used it multiple time to get prints of vacation photos.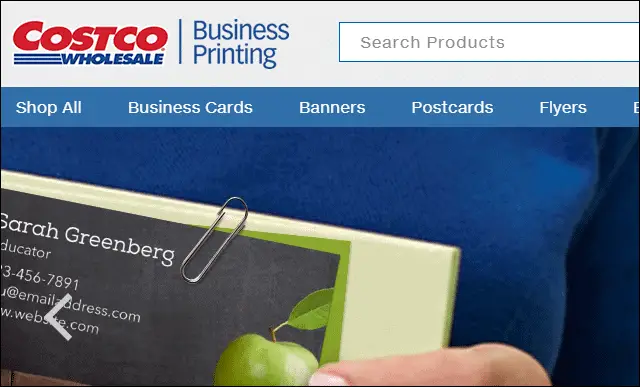 You need a membership for shopping at Costco or for using any of the services they offer, including printing. But if you do need to avail printing services regularly, Costco printing is likely to be a very affordable option to consider.
Target Photo
Target's print service named Target Photo does a lot more than printing just photos – you can print journals, calendars, panoramic posters, personalized swag, greeting cards, personalized stationery and much more.
Walmart Photo
The equally un-creatively named print service from Walmart, predictably named as Walmart Photo, lets you print posters, banners, customized mugs, wall prints and much more.
Above services offer an option to print to a store when possible or get the print shipped to you. If you are in no rush to get your prints, these are viable alternatives or you can just look at the online print shops listed below.
2. Consider Online Printing Services
Just like there are a number of options available online for your photos to be printed, there are options available to print documents online too. In addition, they will also deliver at your address.
This option works fine only if you are not in a hurry to get your documents printed. You may get lucky if some online websites give you great deals on all their printing services. These are the best online printing services in the USA as of now.
Vista Print
As one of the most well-known names in online printing services, Vista Print is a good option to consider for your printing needs of a wide range of products. Vista Print has a wide international presence and offers service in several countries.
The printing options offered by Vista Print are extensive, and you can make use of them to print customized visiting cards, office swag, stationary, banners, posters and so much more.
I have used this service to get visiting cards printed once, and I was pretty happy with the quality of the delivered product. The strength of this service is in customization and I'd prefer local print shops to get documents and photos printed.
Best Value Copy
The 20-year-old Uprinting covers brochures, booklets, catalog, color copies, and newsletters, at the most affordable price over all its competitors.
Although shipping charges may be a bit on the expensive side, if you have a large order, the shipping cost is worth it. If you have an order over $125, they have the shipping free for you.
On the first order, they have coupon codes to apply that unwraps an excellent discount for you.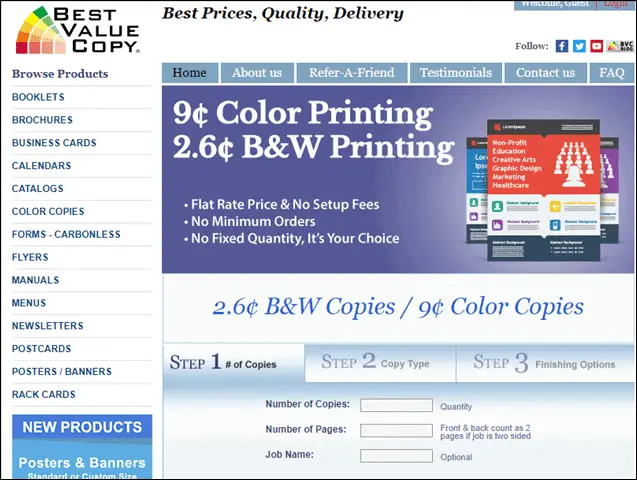 Uprinting
Uprinting is another great option when it comes to squeezing the best out of online printing services.
They have their wings spread across various printing services right from banners, postcards, stickers, booklets, to mugs, T-shirts, greeting cards and even wall graphics.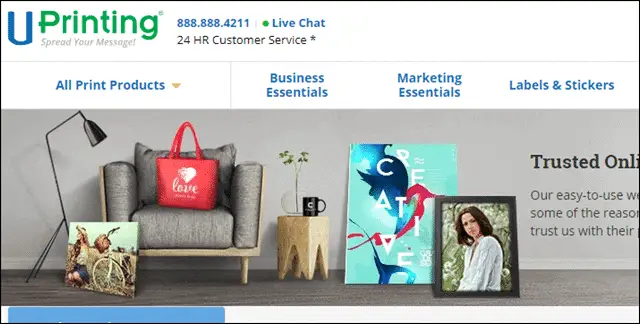 Note: When on online printing websites, make sure to check for some discount coupon codes or current deals.
3. Compare Prices Before You Print
While the document printing price might be similar at most of the print shops, the photo printing prices vary by a lot! Dedicated print shops and services will usually offer prices that are very affordable compared to the ones that offer to print as an additional service.
A quick comparative check of pricing offered by the local print shops near you might save you a lot of money.
---
When you are away from your home printer or don't have access to a printer and when your printing need is urgent, then the options listed above will work well for you.
This is by no means an exhaustive list of printing options available to you, but it should at least help you find the nearest one to you.
Fun Reading: 10 Creative Ways to Use Your Printer
(Article Updated on 15th July 2019)