AI (Artificial Intelligence) in digital assistants is a wonderful technology that has given us a 24/7 companion that listens to our voice commands and answers all our queries.
The Amazon Echo can control devices in your home, get music on demand or set up cool routines at a specific time of the day. To make the Echo experience better there are unique Amazon Echo accessories that allow you to turn your already smart home into a smarter home.
Amazon Echo is a great personal assistant and can perform many tasks and with the Echo accessories, we add to its many features. Check out some of the cool options we picked out for you.
See More: Amazon Echo: How It's Changing the Face of Voice-Enabled Technology
The Best Amazon Echo Accessories
We have listed a few productive and compatible accessories that pair up with Alexa and make Amazon Echo do more than ever before.

Let's start with the most basic and official accessory: Alexa Voice Remote. You can connect it with Amazon Echo and Echo Dot via Bluetooth.
It comes with an integrated microphone that allows you to control Alexa even when you are in a noisy room or too far from Echo. This is one of the best Amazon accessories that allows you to issue voice commands even remotely.
On the remote, you have buttons for volume up, down, play, pause and next. The remote is useful in situations when you are away from the device and you want to ask Alexa a question or to play music. The remote works with the First Generation Echo also.
The portable battery base is attached to the base of the Echo. It comes with a silicon pad for protection. You can charge it using Amazon Echo power adapter and it lasts up to 6 hours of playback time.
It comes with multiple safety features; you can leave the power adapter continuously plugged into the battery base without any damage to it.
Echo is quite easy to use this battery base. You just have to insert it in the battery base, and simply connect the power cable from the battery base to the Echo.
You can now switch on the lights with your voice commands!
Amazon Echo can switch on your compatible LED bulbs using voice commands. GE Link, Smart LED Light Bulb is one of the compatible bulbs. It can be paired with the Amazon Echo easily.
While providing 800 lumens of light, it is equivalent to a 60-watt bulb and is bright enough to light up your room with its 2700K soft white appearance.
Apart from being compatible with Amazon Echo, it works with Wink app, SmartThings hub or any Zigbee rated device too. Although it is compatible with Amazon Echo, you will need Wink Hub to make it work.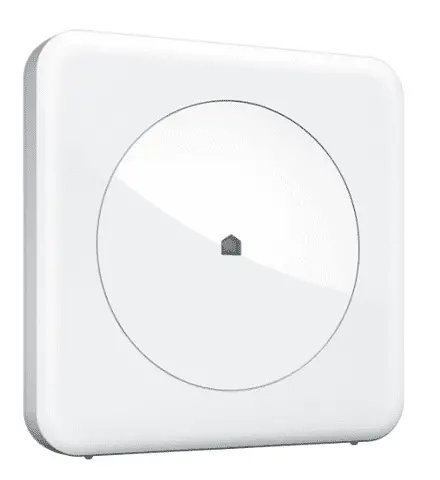 This HUB controls all the smart devices in your home via the Wink Android App. It allows smooth customization and interaction between you and the devices like AC, lights etc. that you wish to control.
Wink app allows you to be in touch with your home remotely. This is a good contender for one of the best Amazon Echo Accessories
The GE Link Wireless Smart LED Bulb, an Amazon Echo accessory, needs Wink to work remotely. It is compatible with Amazon Echo, and you can use it to light your bulbs using voice commands.
This supports Wi-Fi, Bluetooth, Zigbee, Kidde, etc. The setup takes no time; just download the Wink App and connect your HUB where you can quickly add your devices.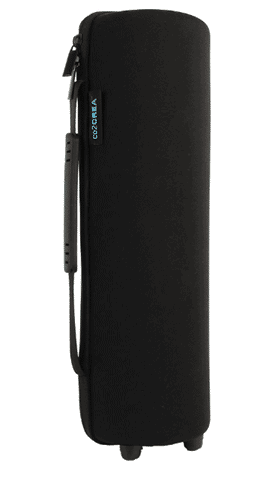 Just as we look to protect our favorite devices when we travel, so too is with for Amazon Echo. This travel case will shield your Echo from damage that may happen on the move.
This is a premium EVA semi-hard case that guards your speaker against any scratches and damage.
It is not advisable to use it when you already have a silicone cover over it. If you have a portable battery base then it is not recommended. This is because the case will not fit with both the Echo and the base in it.
The WeMo Wi-Fi Enabled Switch lets you control the electronic devices of your home. You can switch on or switch off your devices from anywhere you want.
Whether it is a lamp, the fan or space heaters, this device works with all. If you have iOS phones or Android Phones or tablets and a Wi-Fi router, you can easily set up the Wemo Wi-Fi Enabled switch to control your smart devices.
The Wemo connects with Amazon Echo easily. Connecting Amazon Echo with Wemo will allow you to control your devices hands-free and remotely.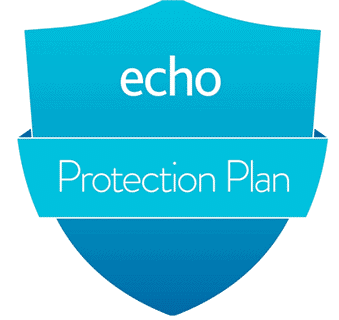 This is not an Amazon Echo Accessory as such but is a protection plan for the Amazon Echo. There are multiple cases to protect Amazon Echo from damage and scratches, but what if you drop it accidentally and cause severe damage?
Would you buy a new piece or spend dollars repairing it? The 2-year Protection Plan Plus Accident Protection for Echo (previous generation, 2015 release) is exactly for such a situation.
Your protection is delivered to you via e-mail within 24 hours and you receive a replacement within 2 to 3 days after you make a valid claim. You can cancel the plan anytime and get a full refund in the first 90 days. You can make up to three claims when your device is in warranty.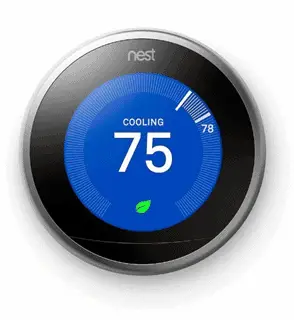 One of the most popular thermostat providers on the market is the Nest. You can control the temperature of your home through voice commands using Nest.
As it is compatible with Amazon Echo, you can program Alexa to control the thermostat.
The most interesting thing about this third generation thermostat is it learns your behavior in a week or two and works accordingly.
If you turn on your AC at 9 PM every night, it will remember and automatically switch on your AC for you every night. You can control the thermostat with any device: phone, tablet or laptop.
This Echo accessory lets you control your door with your smartphone. This Smart lock allows you to grant or restrict visitor access to your home.
As you leave your door, it automatically locks your door and unlocks it just as you are about to approach your door. You can control your doors via Amazon Echo, making this a perfect Amazon Echo accessory.
One can monitor the activities of people who visit your home from your smartphone. Now no more hassle of using keys and no worries about keeping keys safe and accessible.
This way you can monitor and control visitors accessing your home even when you are not at home.
When you have a new product, especially something like Amazon Echo, you definitely need a guide to utilize it to the fullest so that you don't miss out on any of its features.
If you are using the Echo or going to buy one, use this guide to understand all about Amazon Echo and its capabilities. It teaches you everything, right from how to buy, set up, and how to use it.
This guide will show you simple and powerful tricks to use Echo. It shows you how to buy music and other things with voice commands.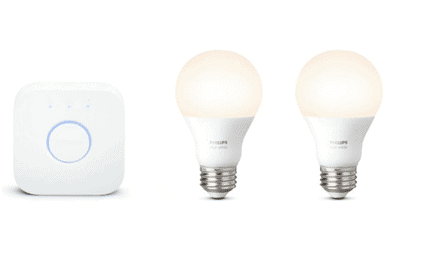 Do you want to enhance your home with beautiful white lightning which you will be able to control remotely? With Philips Hue White, you can set timers and schedule the lights so that it seems like someone is there at home even if you are away.
You also get two A19 LED smart bulbs with the pack which you can fit in a standard table lamp.
The Philips Hue Bridge can control up to 50 lights. Simply install the LED lights like you install other bulbs. These LEDs are pre-paired with the Hue Bridge which allows you to control smart-bulbs and lights via the Philips Hue App.
This is one of the best Amazon Echo accessories since it makes Alexa more smart and productive.
When you have stunning looks combined with incredible features you are probably looking at the latest offering!
So Dress up your Amazon Echo with this really cool Blue Dust Milky Way artistically designed skin sticker to make it look great!
This covers the speaker of your Echo and the remote control. It is lightweight and has a beautiful design. You can remove it whenever you want.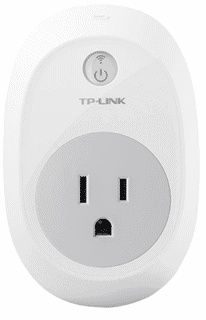 The TP-Link Smart Plug lets you control devices connected to the Smart Plug via your smartphone using Kasa app. The app is free and requires internet to use.
You can turn on or off your electronic devices using your smartphone or tablet with the TP-Link Smart Plug. The app is compatible with Android 4.1 or higher and iOS 8 or higher.
To install it, simply plug a device into the smart plug and connect to your Wi-Fi network.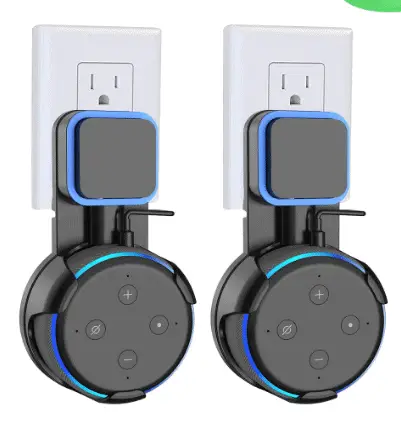 If you have a 3rd generation Echo dot, the Lycase Outlet Wall Mount Hanger Holder stand is a perfect companion for your Echo. The cord arrangement is done carefully to prevent it from looking ugly due to messy wires. Its flexibility allows you to move the device to any convenient location as a wall mount or stand holder.
The installation is easy where the anti-slip blue rubber gasket design avoids drilling in the walls. It has been cleverly designed to make sure you do not experience any voice and sound loss as the microphones and speakers are all exposed.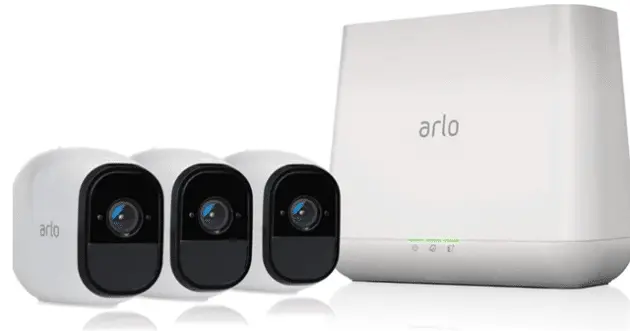 Do you want to stay up to date by knowing everything that's happening inside and outside your home? Look no further and get Arlo Pro wireless camera home security set up, that streams live video on your smartphone. It is completely wireless, comes with night vision of 850nm LEDs and is weather resistant.
Apart from live streaming, it can save footage of 7 days for free. You can customize alerts to detect people, specific zones and contact emergency responders to seek help from your smartphone. It is an excellent product that works seamlessly with all Echo versions and is perfect for the security conscious individual.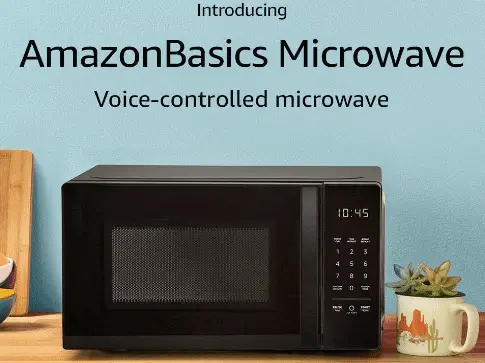 AmazonBasics Microwave is an all-new device added to the list of Amazon Echo accessories list that makes your microwaving smarter and easier. Whether you want to make popcorn, reheat rice or cook vegetables, you can ask Alexa for the same.
You can also add quick-cook presets to save your time. When some items run low, the Amazon Dash Replenishment technology allows you to preorder it. Other features that help you master microwaving are its compact size, 10 power levels, built-in kitchen timer, child lock and a turntable for consistent cooking.
Conclusion
We hope you are now excited to try many of these incredible Amazon Echo Accessories on our list! Make your home a smart home and control it with voice commands whether you are at home or not.
Make your Echo more productive and useful with these accessories. If you have any suggestions or queries, please feel free to share it with us.
Further Reading: 51 Best Tech Gifts You Can Buy for Any Occasion and Age Group
(Article Updated on 2nd March 2019)