When nostalgia hits you hard, all you want to do is curl up on the couch and wallow in it. Do you want to call over an old friend and go back to your childhood phase where you used to watch the old cartoon shows? This may get you thinking of how and where to watch old cartoons?
Youtube and Vimeo are options, but you may not always get lucky with those. However, some websites allow you to watch anime shows, anime series, and cartoon shows online for free.
See More: 9 Best Sites To Get Subtitles For Films and TV Shows (All Languages)
Best Sites To Watch Old Cartoon Shows
1. ToonJet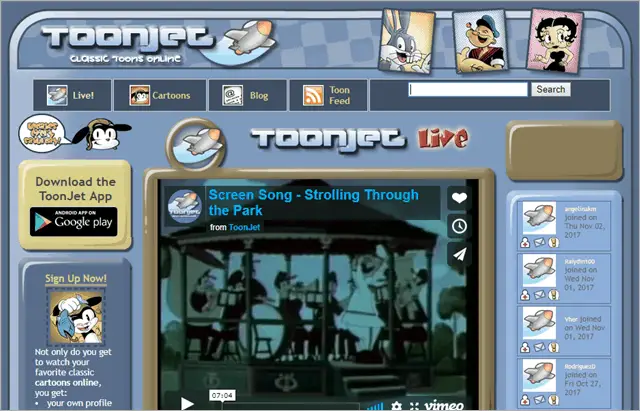 ToonJet is a popular website to search for your favorite old cartoon shows that you are likely to miss a lot today. The interface is very user-friendly.
You can watch shows without any prior registration, but if you do register, you get access to the community. Furthermore, you can share feedback and rate cartoons.
As a registered user you also you get Toonjet's free newsletter and your custom-made profile. You get to watch awesome shows like Betty Boop, Felix, Popeye, Superman, and Tom & Jerry.
Watch ToonJet here / ToonJet Android App
2. Watch Cartoons Online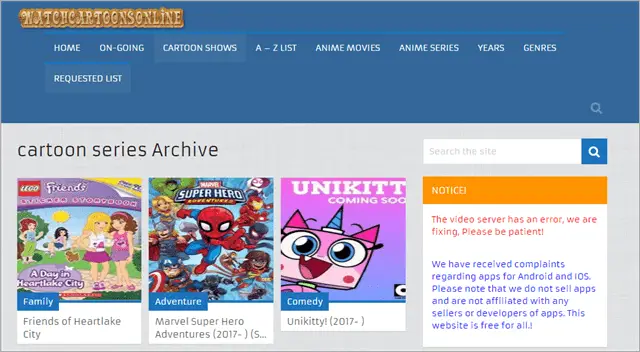 Here is another place for you to relive your childhood memories. This is on the 'Watch Cartoons Online' website.
It is convenient to use with a list of old cartoons shows, anime movies, and series that are arranged alphabetically.
Also, you will find famous cartoons, including Marvel Super Hero Adventures, Busy Town Mysteries, Atomic Betty, and even Oswald.
There may be some ad pop-ups, but they are manageable and not too distracting.
3. Disney Junior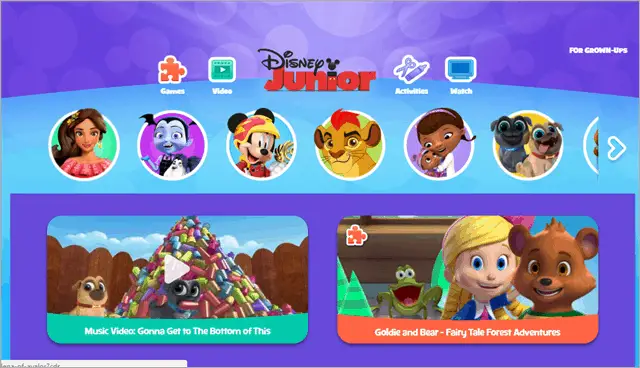 If you are you an ardent fan of old Disney and like to watch old Mickey Mouse, then its the Disney Junior website for you.
Everything is free, and the small icons of cute characters are fun to click on.  Furthermore, if you are a fan of a particular character, then you choose to only see all the series that have it.
So pick on your favorite Disney characters like Aladdin, Simba, Mickey Mouse, and Moana and have fun.
The website also has games, activities and lots of other entertainment.
4. Super Cartoons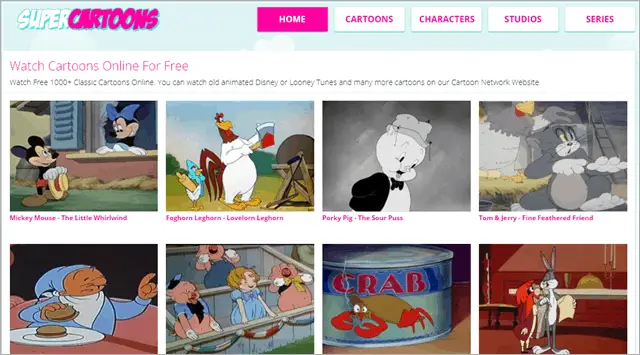 One of the best sites to find the best old cartoon shows is Super Cartoons.
The interface is simple and easy to get used to. You can watch the cute ones from Disney and Looney Tunes, among others.
Some of the trendy ones you find on this website are Daffy Duck, Tom & Jerry, The Pink Panther, and even Sylvester. Moreover, you can watch more than one thousand cartoons free.
You have options to choose from Cartoons, Characters or by Studios like Walt Disney, Warner Bros, and Universal Studios.
5. Watch Cartoon Online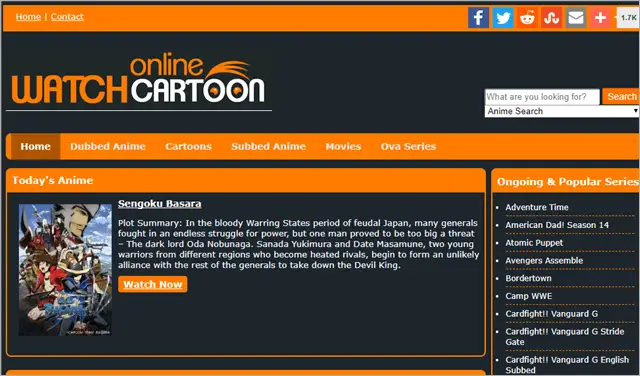 Firstly, this is different from the earlier one that we mentioned. This is Watch Cartoon Online.
Watch Cartoon Online has a massive resource of dubbed anime, subbed anime and all of the old favorite ones too.
On the rightmost panel, you see the ongoing and popular series list whereas the main page and middle area covers all recent releases.
Furthermore, you can search for your favorite shows by their genre. The interface is very user-friendly and helps you find the cartoon you are looking for easily.
6. Internet Archive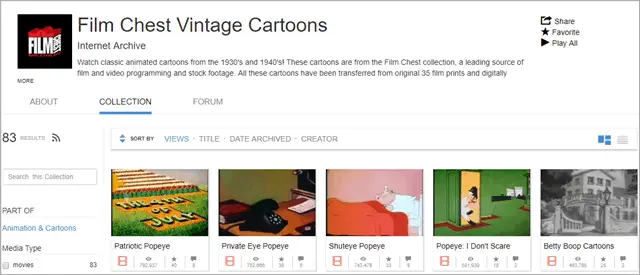 The Internet Archive does what its name says. It has an archive of all the websites created since the start of the internet. The oldest cartoon shows from the 1930s and the 1940s are also a part of this archive.
You can find cartoons from Film Chest collection, which is a significant source of film and video programming plus stock footage.
In addition, you have the liberty to filter the search by choosing the year, topic, and subject.
One can filter by the creator name like Max Fleischer, Castle films, and Norman Marer. So go ahead, log on, and have fun.
7. Kids WB
Watching cartoons on WB Kids was one of the most memorable times of childhood for many.
The WB Kids has episodes of your favorite childhood cartoons, including Scooby-Doo, Looney Tunes, Tom & Jerry, and Teen Titans.
The all-time favorite Batman and DC Super Friends are also on the list. Besides classic and old cartoon shows, WB kids also have games and comics to be the full-fledged pack for you.
8. Toonova
Last but not in the least important is Toonova another website where you get to watch them.
The website has a professional user interface where you can watch old school cartoons for free.
Apart from having a tremendous resource for best old cartoons, Toonova also has full movies, popular series, and regular episodes.
On the right panel, you can see the turning cartoons with the number of episodes mentioned. In addition, you may also find some options like Korean drama, read Manga, and dubbed anime.
The Rick and Morty have 42 episodes then Adventure Time has 246 episodes.
Conclusion
So this is the list of the best websites where you get to see the old cartoon shows and revive your nostalgia. There are various options to choose from to have fun. We hope you enjoy all of them.
Further Reading: 16 Sites That Let You Create Cartoons and Avatars From Your Photos