In the past, screensavers were used to prevent our monitors from a screen burn. These days they are used a little less and are slowly becoming a forgotten art form. It is the ideal time to give a shout out to the best Windows 10 screensavers and use them when our computer screens are idle.
The cool screensavers that we've listed provide aesthetic value and can be simply used as visual treats. How about personalizing Windows 10 and making your PC represent who you are? Be it movie buffs using 3D screensavers related to films and nature lovers putting up beautiful screensavers, lego lovers putting lego themed screensavers to space screensaver – the choice is all yours.
Best Windows 10 Screensavers: Your Desktop Delight is Ready
We have put together a list of the best Windows 10 screensavers that are bright and full of eye-popping colors. So, the next time your screen is inactive for a few minutes, be rest assured that it won't be dull.
1. IMAX Hubble 3D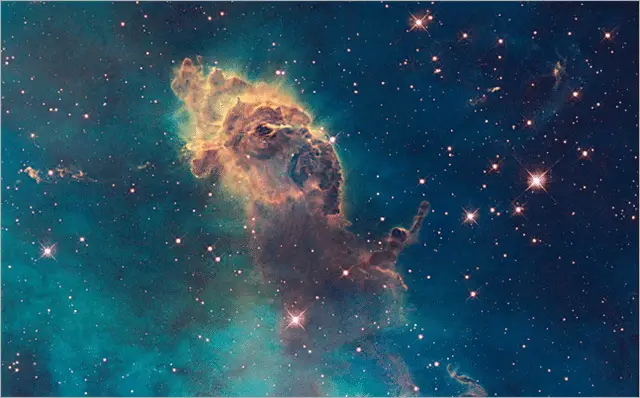 IMAX Hubble 3D is a pretty amazing Windows 10 screensaver inspired by a film called Hubble 3D. It is a chronicle narrated by Leonardo DiCaprio. The narration is about some scientists that are on a mission to repair a Hubble Space Telescope.
The 3D screensaver comes with photographs of space that were taken by that telescope.
Download IMAX Hubble 3D here
2. Fliqlo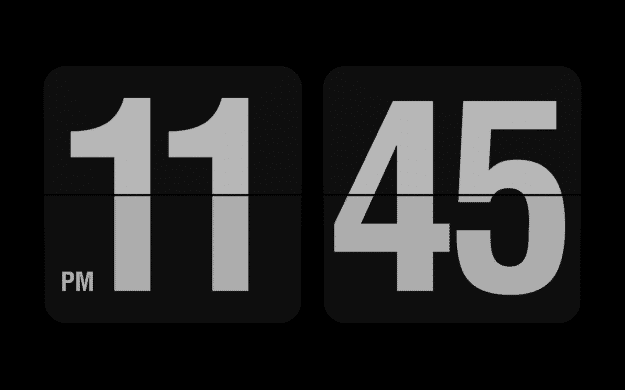 The perfect flip clock and one of the best screensavers for Windows 10. This one is a favorite amongst many users, and the lovely animation makes it even more popular.
'Beauty with a clock' is what this simple-looking screensaver for Windows 10 gives you.
You can enlarge/reduce it to any size you want. You can also choose the clock format and switch between 12/24 hour clock.
Download Fliqlo here
3. Briblo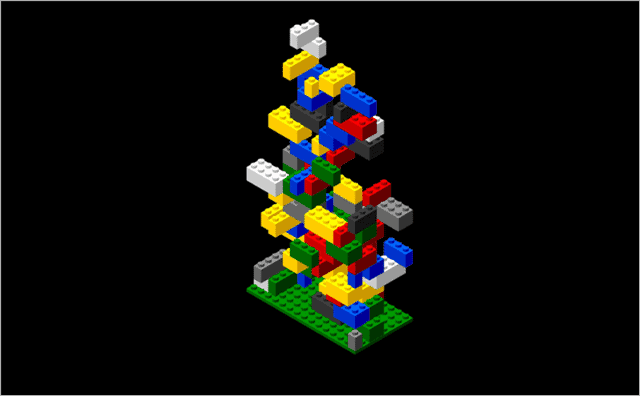 If Lego has been your favorite game, then this one's for you. The Briblo Windows screensaver lets you play with Lego-like bricks that you can control.
That means you can arrange the bricks in any format you like. So if you love playing around with shapes, get your hands on Briblo. It is fun, colorful, and of the best Windows 10 screensavers.
Download Briblo here
4. League of Legends – A Fantastic Windows 10 Screensaver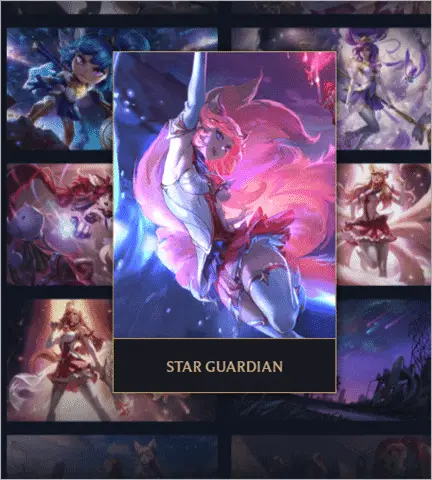 If you are a fan of Leagues of Legends, don't miss out on this cool set of Windows screensavers. It includes beautiful screensavers and wallpapers of official Leagues of Legends images and animations.
The collection gets updated as soon as the new champions and skins are added in the game.
Download League of Legends here
5. Electric Sheep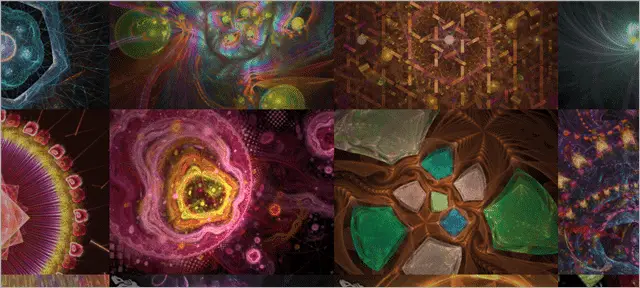 Electric Sheep is one of the best Windows 10 screensavers that has a unique collection of images and animations. When your computer goes to "Sleep", the Electric Sheep comes into existence.
You can vote for your favorite animations to keep the more popular sheep on your screens for a longer time. A genetic algorithm using mutation and crossovers determines this. You can also design your own sheep and submit them to the gene pool.
Download Electric Sheep here
6. HAL 9000 Console Basic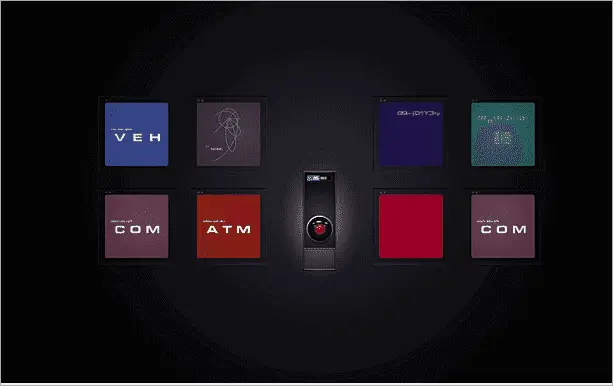 The HAL 9000 Console Basic is a re-creation of the eight-screen HAL 9000 console from the movie 2001: A Space Odyssey. HAL 9000 is an artificially intelligent computer that can interact with the crew and control the time of Discovery One spacecraft.
It creates a random set of changes to the screen to give you an aesthetic look.
Our favorite from the list of best Windows 10 screensavers would be this one.
Download HAL 9000 here
7. Apple TV Aerial Views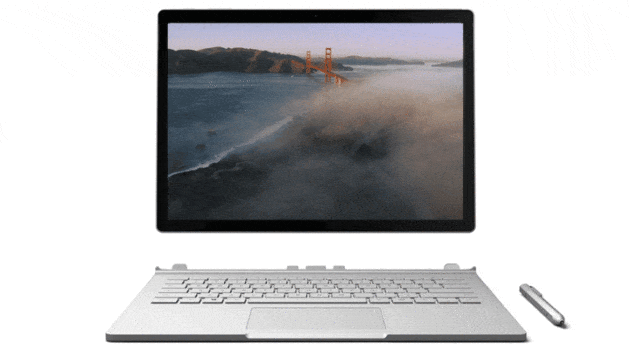 The Aerial is a simple and beautiful screensaver for Windows 10 that is inspired by the new Apple TV screensaver. The Aerial Screensavers project on your screen some great shots of popular landmarks from New York, San Francisco, Hawaii, and China.
Download Apple TV here
8. Really Slick – A Popular Windows 10 Screensaver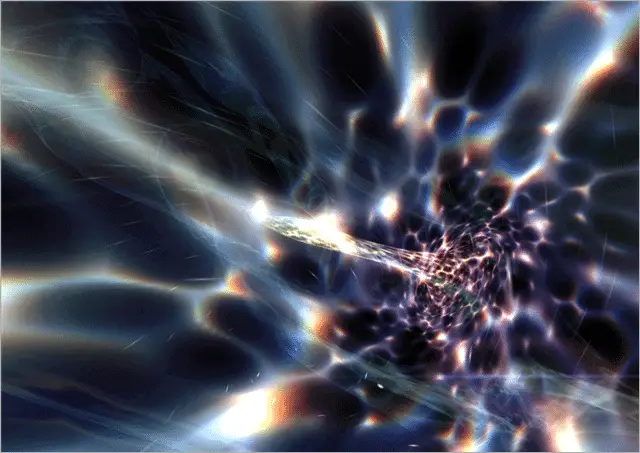 Really Slick has an incredible collection of Windows 10 screensavers. It is from an open-source, so you can customize them any way you like.
It includes themes like Microcosm, Hyperspace, Helios, Euphoria, and Skyrocket. Each screensaver has multiple options to choose from like speed, color, and visual effects to suit your requirements.
Which space screensaver would you choose?
Download Really Slick here
9. Lost Watch 2 – NVIDIA Edition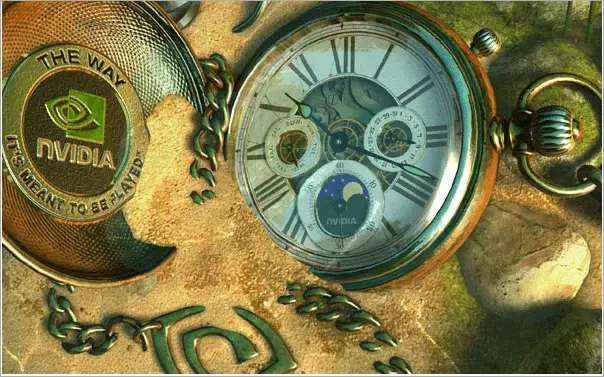 Do try the Lost Watch 2 – NVIDIA Edition if you want one of the best Windows 10 screensavers that is very different as it includes sound.
It features an elegant golden watch dipped in clean and reflective water. And, if you look at the watch from a close angle, you can see the actual time of the day on the watch.
Download Lost 2 Watch here
10. FirePlace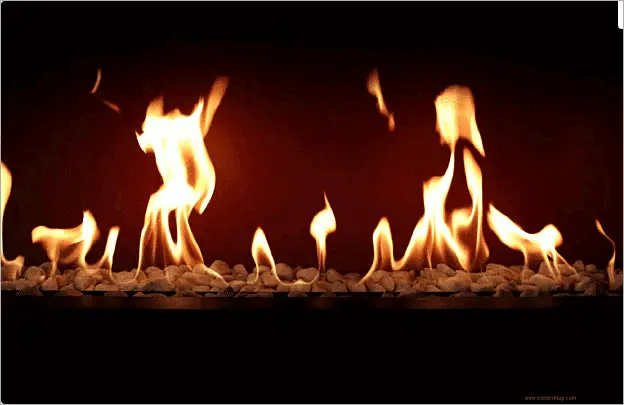 The Fireplace is a free screensaver for Windows 10 that has an endless loop of a recording of a fireplace where the flames are dancing against a dark-red background.
Although the sound effects are missing, the screensaver is sure to keep you warm.
Download The Fireplace here
11. Starfield Simulation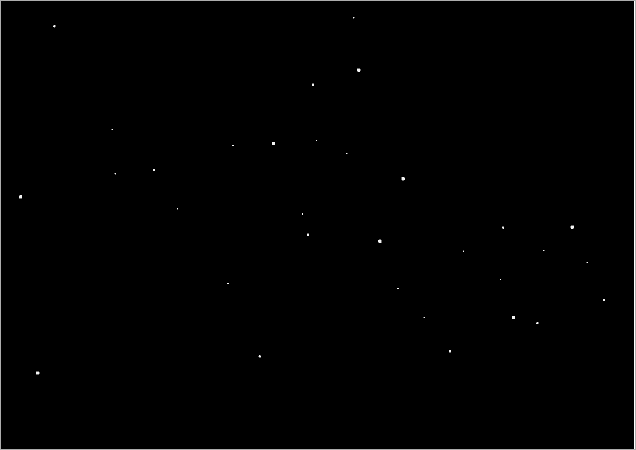 If stargazing fascinates you, then this Starfield Simulation Windows 10 screensaver is for you.
It is an extremely simple screensaver that simulates a starfield on your screen. The small white pixels represent stars that grow larger, and it looks like they are approaching you. You get to customize the density of the stars along with speed.
Download Starfield Simulation here
12. Free 3D Aquarium Screensaver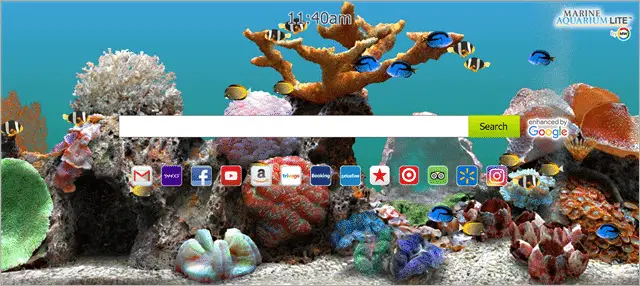 Are you fascinated by water bodies and the creatures that stay beneath? Get yourself this Marine Aquarium Lite screensaver and make your PC screen look colorful and serene every time it is idle.
You can create your own virtual aquarium and customize the screen with a variety of fishes. So, are you ready to sit back and enjoy the marine life by downloading one of the best Windows 10 screensavers?
Download 3D Aquarium here
13. Moonlit Ship Screensaver for Windows 10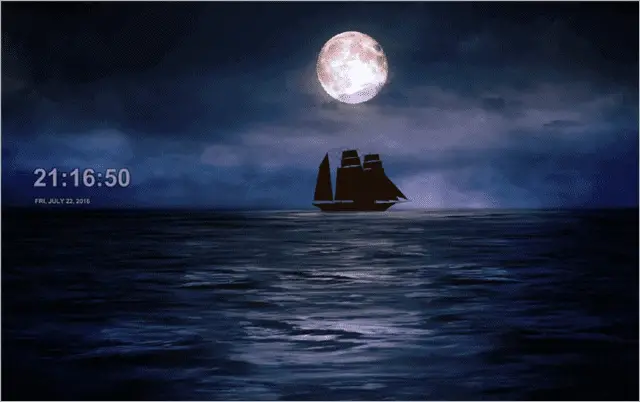 Staring out onto the vast expanse of the ocean, especially in the dark, is a soothing experience for most people. You can get this in this Moonlit Ship Screensaver, where the graphics are high-tech and most realistic.
Soothing, calm, and perfect for those who do not watch too much color pop, this one is one of the best Windows 10 screensavers.
Download Moonlight Ship here
14. Japan Spring Screensaver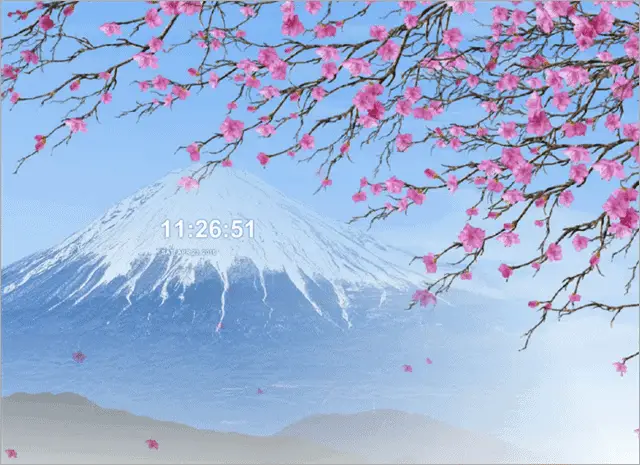 Enjoy the Cherry blossoms of Japan Spring on your screen!
This Windows screensaver is absolutely free and easy to install due to its small size. It combines colors like blue, pink, and white to give a soothing touch to your desktop.
Download Japan Spring here
15. Sun Village – NVIDIA Edition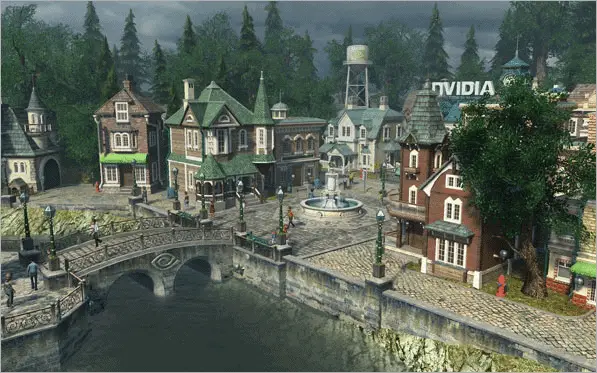 Sun Village, NVIDIA Edition is a Windows 10 screensaver that includes a village with 1000 inhabitants. There are scenes of cheerful and excited villagers doing their everyday tasks like boating, canoeing, and meeting up with friends.
The village has beautiful houses, a small bridge, and the environment is very lively, making this one of the most beautiful screensavers and a convenient pick, among other choices.
Download Sun Village here
16. Vehicle Screensavers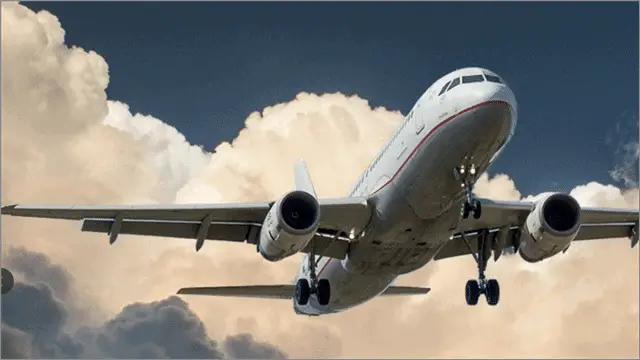 The Microsoft Store gives you an exquisite collection of cool screensavers. This set includes images of vehicles, and the collection ranges from airplanes to luxury cars.
What would you choose between a train, racy motorbike, go-cart, helicopter, or a small boat carefully parked on the edge of the water body? We have made our choice, have you?
Download Vehicle Screensavers here
17. System 47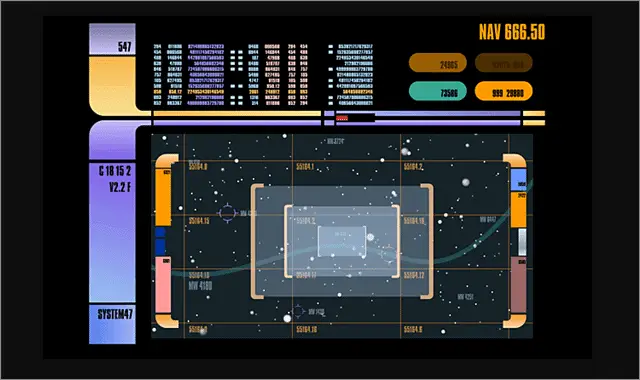 One of the best Windows 10 screensavers, System 47, is the perfect geeky option for all the nerds out there. It is available as a free download and can be used on Mac PCs, as well.
With eight animation sequences, System 47 randomly chooses between the various cycles – could be a Milky Way Galaxy, a Sector Scan, or the Star System. Apart from being great to look at, they are sure to get you on a nostalgic ride down memory lane.
Are you a Star Trek fan too?
Download System 47 here
18. YoWindow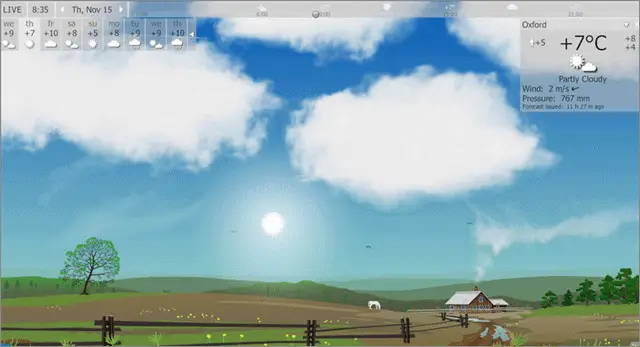 Simplicity never goes out of style, and this screensaver for Windows 10 exhibits exactly this. What more? This one also displays the weather update. Cool, isn't it?
It includes a 'live landscape feature.' This gives you real-time updates related to the weather, season, and sunlight. You can set your location to whichever place you want and get going?
Stuck at work and have no clue about what's happening outside? No more worries.
Download YoWindow here
19. zz DVD
All of us have seen this bouncing DVD logo, right? But, the real question is, how many of you have actually seen the logo at the corner of your screen? Well, it is quite rare and no, we have never seen it hit the perfect edge.
So, let us download one of the best Windows 10 screensavers and give ourselves another chance to be lucky enough to spot the most spectacular technological sight.
The logo changes its color with each bounce.
Download zz DVD here
20. Another Matrix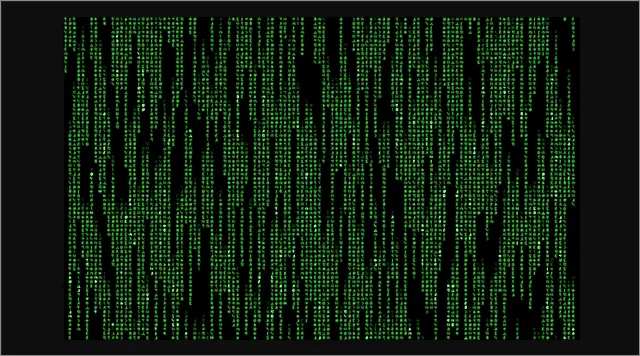 One of the best Windows 10 screensavers that we have, Another Matrix, is yet another one for the geeks. Have you seen the film 'Matrix', which was released in 1999? This screensaver shows the falling green code that was made immensely popular by the movie.
There is room for customization. You can change font, speed, and code density. However, you cannot change the color of the code. What more? There's a fun element involved too. It comes with a little Easter Egg that can be activated.
Download Another Matrix here
21. Helios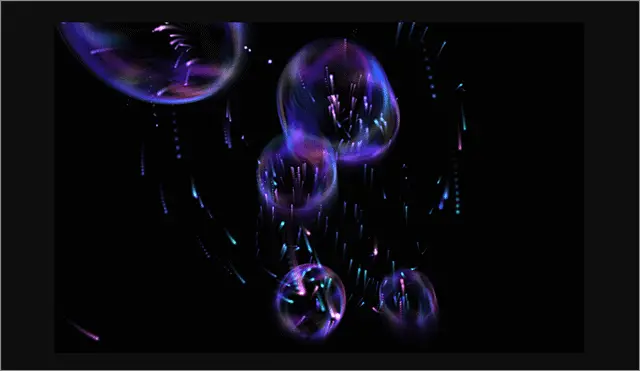 If you are looking for screensavers for Windows 10 that look pretty, your search ends here. This one shows repulsion particle effects in the form of purple-colored bubbles. The bubbles collide against one another and the result is colorful and very pleasing to the eye.
Once your screen is idle, these drops will spin and bounce around the entire surface, creating the ripple effects. You can change the frame limit and also the number and frequency of bubbles you wish to witness.
Anyone loves neon here?
Download Helios here
22. 3D Pipes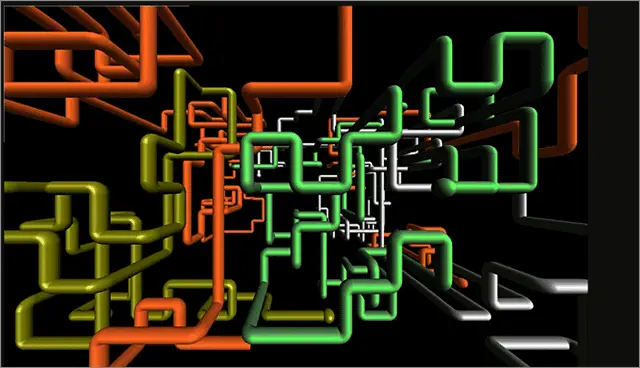 Our list would be incomplete without adding 3D screensavers. The final one to make it to our list is 3D Pipes. 'Old is gold' is cliched, right? However, the age-old saying stands true for this screensaver.
Once your screen is left idle, this screensaver generates a limitless arrangement of 3D pipes in multi-color, throughout your PC screen. One of the best Windows 10 screensavers, 3D Pipes, will remind you of the mobile game snake.
Once your screen is full, the 3D pipes start to appear from scratch.
Download 3D Pipes here
23. Blue Screen of Death (BSOD)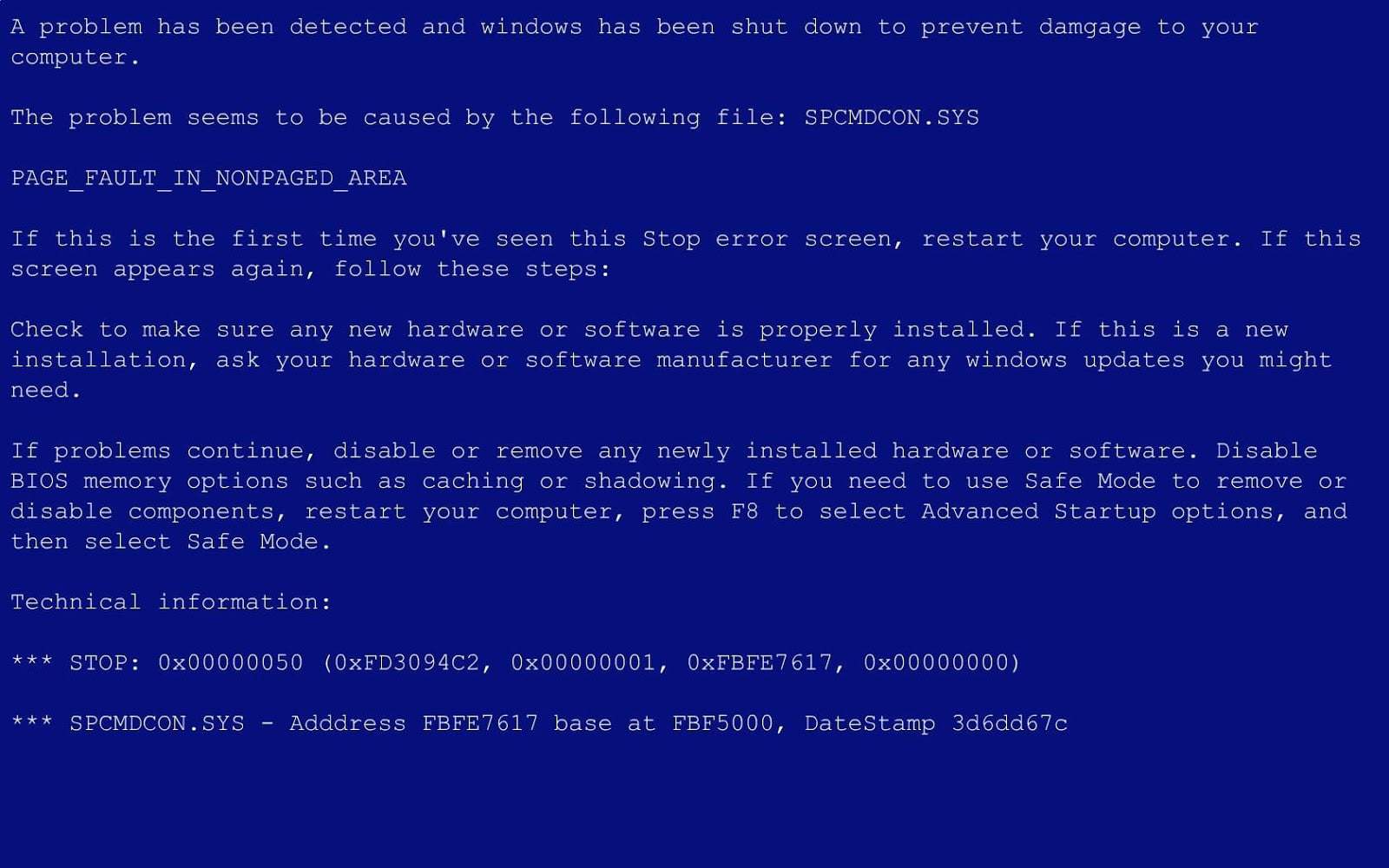 Created by Mark Russinovich, this one is the best windows 10 screensavers which imitates the infamous Blue Screen Of Death. BSOD is one thing that makes users across the globe worried! Add a little fun with this windows 10 screensaver.
Download Blue Screen of Death (BSOD) here
24. Plane9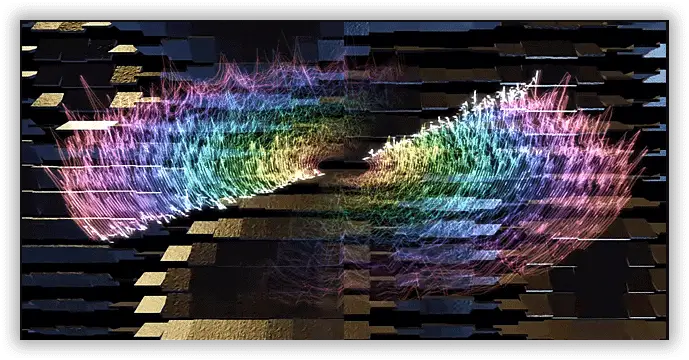 A perfect 3D screensaver visualizer with more than 250 screens to choose from. Plane9 is one of the best Windows 10 screensavers and is sound sensitive. Yes, it will groove to the tunes that you are listening to.
Download Plane9 here
25. Pong Clock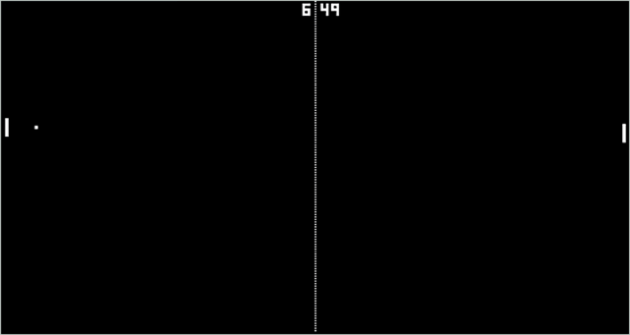 Inspired by the classic video game Pong to tell the time, Pong clock makes it to our list of best windows 10 screensavers. With various versions and display modes, the users are in for a fix. So, are you ready to let your system play a game against itself?
Download Pong Clock here
Screensavers for Windows 10: Top Options to BookMark
Also, whatever said and done, there will be something left out. It is for certain that there will always be some images that you will like and want to keep for later. We also came across some more fantastic Windows 10 screensavers that you can download or bookmark for later.
26. Wikipedia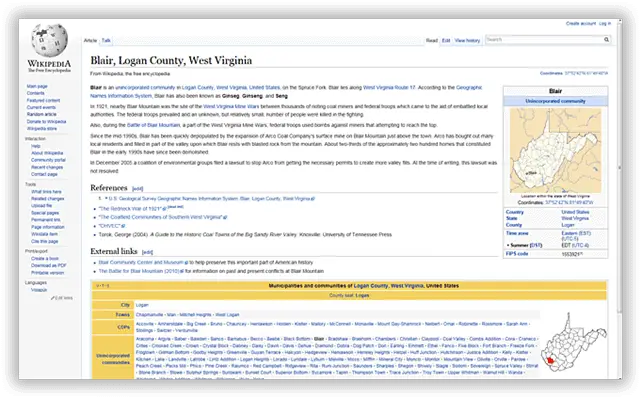 Imagine having a random Wiki page every 30 seconds and so on. So, learn something new every time you take a break. This Windows 10 screen saver can also automatically kill Firefox browsers and IE on activation. You can also configure it to kill random programs when it activates.
Download Wikipedia here
27. Nintendo Entertainment System ScreenSaver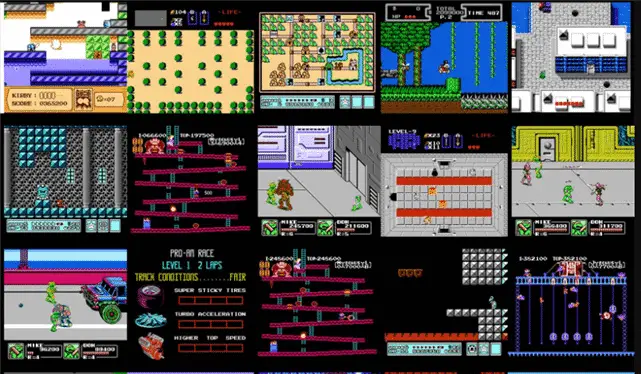 The best screensaver ever for the amazing Nintendo fans. Easy to install and with so many to choose from, you better make up your mind soon. These free screensavers for windows 10 come with a big condition, i.e, it is sure you bring your productivity down. So, are you ready?
Download NES Screensavers here
Conclusion
So, this is our list of some of the best Windows 10 screensavers that you are sure to enjoy. Screensavers aren't a necessity, but there is no harm going the extra mile to give our computers a personal touch. You can even go ahead and customize Windows 10 lock screen. Irrespective of whether you still use screensavers or not, you must try the ones we've listed here. All of them are free to download, so you can start using them now.
We've added a variety that includes cool and colorful ones, those related to space and vehicles, some that are simply pretty, some options in 3D, beautiful village scenes, and a couple of interesting choices for the geeks. Our personal favorite? We are spoilt for choice but would give it to Briblo, and BSOD. Which ones would you like to try?
Also, check: