Whether you use a smartphone or a smartwatch like Apple Watch, the apps running in the background can quickly drain the battery of your device. In fact, you can achieve a good battery life and device performance if the unused background apps are closed on your Apple Watch.
The process of closing the apps on the Apple Watch is similar to the one on the iPhone. However, if you are unsure about how to close apps on Apple Watch, then the steps mentioned below can help you out.
How to Close Apps on Apple Watch?
This first thing you might be wondering is, "How to tell what apps are running in the background?" You can see this by pressing the side button of your Apple Watch. You can close all the apps one by one, as closing the apps won't stop it from functioning.
For example, if you start a timer on your Stopwatch app and close that app, the timer won't stop. We recommend you to close all the apps if the battery of your Apple Watch drains faster or Apple Watch lags in performance.
Step 1: Press the side button of your Apple Watch. You will see all the active apps listed.
Step 2: Swipe the app you want to close from right to left. You can see the 'X' option, click on it to close the app.
In Apple Watch, you cannot close all the apps at once; you need to swipe each app to close it. Apple Watch versions 1 through 5 have the same procedure to close the apps.
How to Force Quit an App on Apple Watch?
Many times it happens that Apple Watch freezes on a particular app. In such a case, the app cannot perform the required tasks. So the only thing we can do is force close the app. You need to play around the buttons to force close the apps.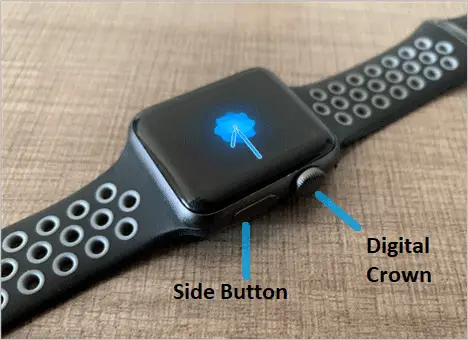 Step 1: Keep the side button pressed until you see the shutdown screen.
Step 2: Release the side button once the shutdown screen appears.
Step 3: Press the digital crown and release it once the app you stuck on closes.
You can now see All App screen on your watch, and your Apple Watch is no longer stuck on any app.
Conclusion
After closing all the apps, you can experience the longest battery life possible and smooth functioning of the Apple Watch. You can close any apps without fearing the task performed by an app. The tasks are not halted in any case. You can force quit an app in case of a frozen Apple Watch.
Also, check: