Escape games are a sub-genre of puzzle and trivia games. Players discover clues, accomplish tasks, and solve puzzles to progress in the game and reach their goal within a limited time-frame. If you're an ardent gamer, we're sure you are looking for the best escape games for PC that are very elaborate and mentally challenging.
The users need to use your analytical and logical thinking skills to find a way out of a situation or place. They may also consist of riddles and looking within hidden objects for hints that'll help you crack the game. All of these can be played on your Windows 10 PCs. More often than not, the aim is to escape from the site of the game.
Best Escape Games for Windows 10
Playing games on your computers gives a different kind of adrenaline rush. The idea of seeing what you're doing on a big screen is way more exciting than playing the same on your smartphones. The aesthetics, the feel, the chase, and the win; everything becomes more full of life when you are playing escape games the old-school way.
We've gathered some of the best escape games for PC to experience some thrill and are available at the Microsoft Store for downloading.
1. Survivors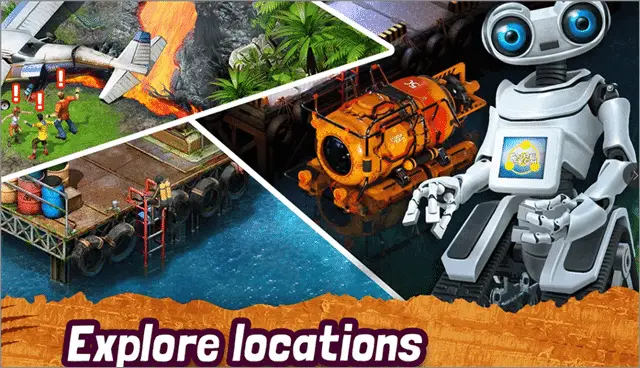 One of the best escape games for PC, Survivors, makes it at the number one spot on our list. It takes you on an adventure on a lost island. You are stuck in the vast stretch of land, and you need to procure your means to survive.
Cook food, collect items, find treasure, and explore the jungles, caves, and lagoons. As you proceed in the game, the tasks get more interesting. You get to reveal the island's mysteries, match gems, and harvest crops that can be used as ingredients to prepare food.
Are you ready to brave your way through predators and find an escape route?
Download Survivors here
2. Escape City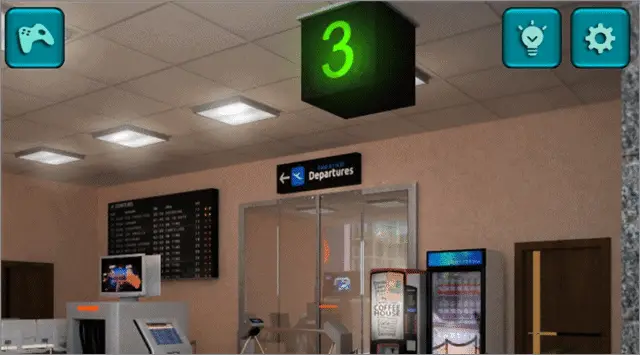 Escape City is an escape room PC game about a city that is under the control of a criminal gang. The cityscape, dresses, and characters will remind of the New York City in the 1940s.
A cruel bunch of people rules the city that was once peaceful. They atrociously set their own rules, sell drugs on the streets, and bribe the cops and the politicians so that they're unharmed.
You take up the role of a rookie cop aiming to stop the notorious gang from indulging in crimes and bullying other residents. You will have to collect evidence, solve mysteries, and make sure that each of them lands in jail. Escape city offers an exciting turn to the regular escape from the police games.
Download Escape City here
3. Doomsday Escape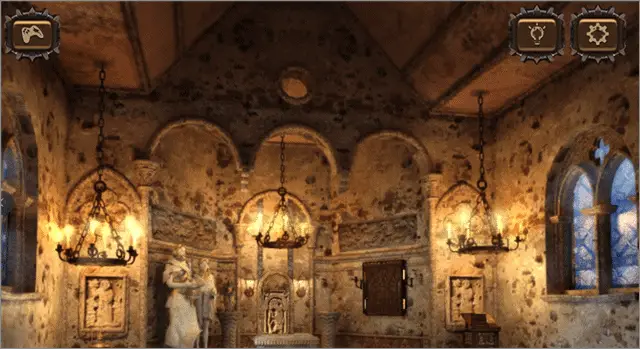 Doomsday Escape is the perfect escape room PC game that is set in a post-apocalyptic world. While there are not too many humans alive, you are one of the few. The gameplay requires you to find food, resources, and other living beings.
Do not forget to always look around and help whoever is in need. You aim to escape the virtual hell and take along people with you who are trapped too.
Will you be successful in looking for the other inhabitants? Do you know where to go? Play Doomsday Escape, one of the best escape games to immerse yourself in a thrilling adventure.
Download Doomsday Escape here
4. Amazing Breakout Game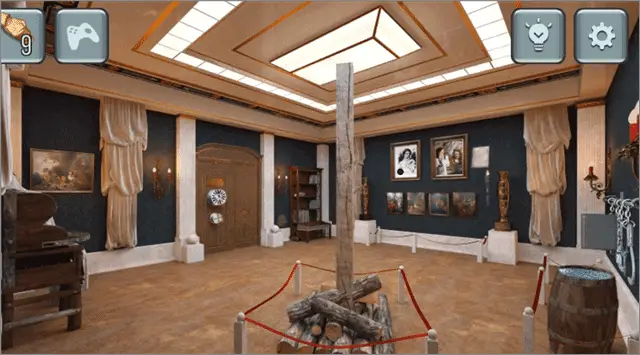 How many times do you come across free room escape games for PC that is set in a museum? Well, the Amazing Breakout Game is of the rare gems.
The player decides to spend an evening in a museum and is the only visitor in the huge building. The guard forgets that someone's inside and locks the player out. Since none of the doors are opening, how will you escape?
You need to find ways to unlock every single hall that stores deep dark secrets of humanity right from the darkest times to the present day.
A museum makes an ideal setting for the game since there's more scope of including mysterious elements. Are you ready to solve the puzzles, break the codes, and break free while playing one of the best escape games?
Download Amazing Breakout Game here
5. Zombies Escape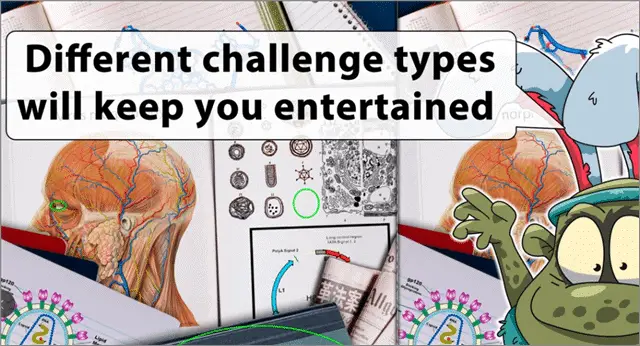 Do you love to see zombie films? How about being a part of a zombie detective game?
Zombies Escape is full of fun characters and unique graphics. As a player, you need to hunt for all the escaped zombies and ensure they are back into the lab. You will also have to find some hidden gems, solve puzzles, and visit diverse locations to gather clues in Zombies Escape, one of the most exciting escape computer games.
The crazy atmosphere is sure to take you on an entertaining ride. Do not let that distract you from your target of searching for the hidden objects to up your scores. Well, looking for them won't be easy, to say the least.
Download Zombies Escape here
6. Garden Scapes 2
One of the best escape the room games, Garden Scapes 2, takes you on an adventurous journey.
The player looks after his/her fruit garden by harvesting colorful fruits and taking care of them. You get to show off your skills as a gardener by using various tools such as magic sticks and bombs. What more? Create delicious products and put up your fresh fruits and fruit jam for sale.
The puzzles are addictive, and they become more interesting as you start crossing the levels. Match three or more crops, clear the board, and win prizes.
Are you ready to indulge yourself in some gardening in this 3-level game?
Download Garden Scapes 2 here  
7. Hidden Objects: Time Crimes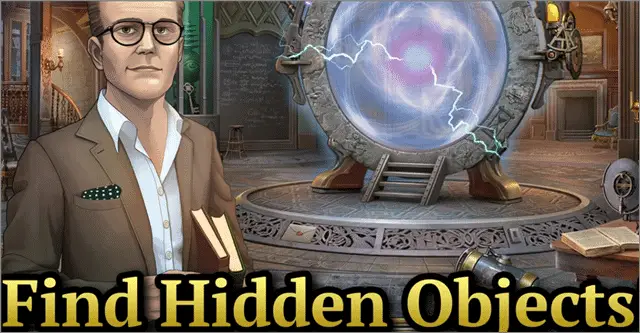 A dangerous criminal has been trying to alter the past from the shadows. You have discovered an ancient time machine and exposed the criminal's plot. Now, you, along with your crime-solving team of detectives, must solve the case and preserve history.
You get to join an adventurous crew and travel through time. Watch history unfold as you explore the same crime scenes centuries apart in the escape room PC game. Witness the building of an eerie Egyptian tomb and dig into the secrets of an ancient library.
So, what are you waiting for? Find the clues and the hidden objects and crack the case! Make sure you do not let the criminals escape. Are you ready to play Hidden Objects: Time Crimes, one of the best escape room games?
Download Hidden Objects: Time Crimes here
8. Can You Escape 2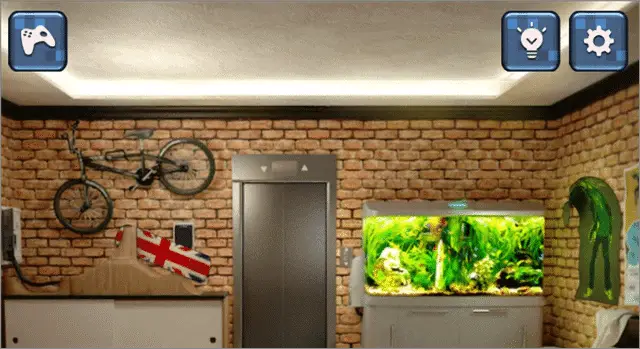 This version of the Can You Escape game for Windows 10 is clearly better than its predecessor. You are browsing through the web with the intent of buying a new apartment. Although there are various offers, you do not find anything that matches your taste.
You contact a real estate agent. He leads you to a house, which is a trap. You now have to escape the place making your way through all the rooms.
Solve puzzles, break codes, and use logic to crack the escape game. Are you ready to embark upon the adventure and play Can you Escape 2, one of the best escape games for PC currently!
Download Can You Escape 2 here
9. Hellgate Escape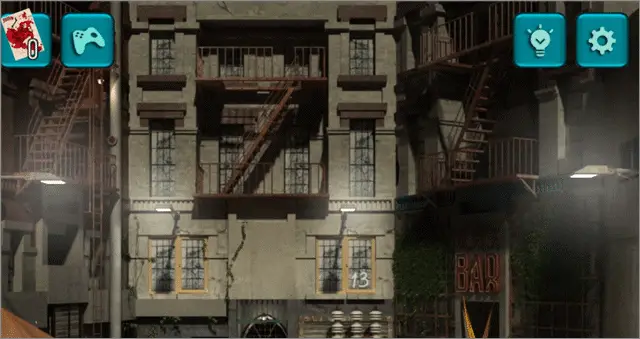 If you've ever wondered what happens after you die, you must try this escape game out, for it takes you on a journey through hell.
One of the darkest free escape games for Windows 10, Hellgate Escape, draws you to a realm where devils and demons rule. The gameplay mentions that no one has ever escaped this hell before, which makes your journey even more exciting.
You need to collect items and tools, find treasure, cook food for survival, and brave your way through predators. The rooms that you need to escape have intriguing names, for example, Chamber of Tortures and Hell Children's Room.
So, solve puzzles and look for hidden items, but make sure you do not end up staying at the cursed place forever. Hellgate Escape is definitely one of the best escape games for PC.
Download Hellgate Escape here
10. Wild West Escape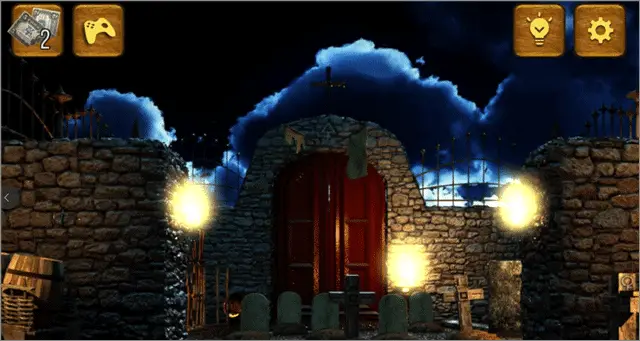 Wild West Escape makes you travel to the Wild West or Texas of the 17th century, which is considered a land of adventures. You will come across mines, taverns, camps, Indians, Native Americans, and other stuff you've only seen in movies.
You have to solve the hidden mysteries and avoid all traps to stay alive in Wild West Escape, one of the most interesting escape computer games. Are you brave enough to challenge yourself? It'll definitely be one of the greatest escapades of your life.
Solve clues, move forward towards your escape, and find your route to success.
Download Wild West Escape here  
11. Mystery Society: Relic Match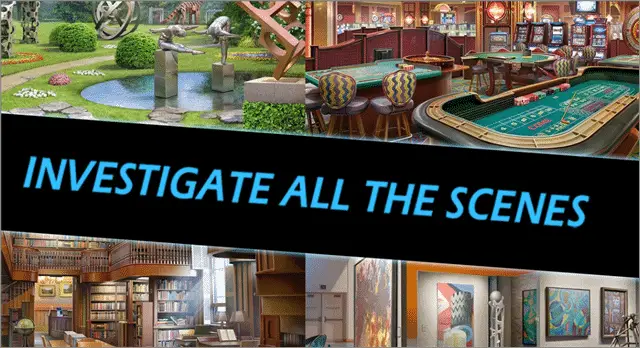 If you are up for detective games that involve solving puzzles, you'd absolutely love this escape room PC game.
You are a rookie detective trying to connect and match various types of objects in the quest to find stolen treasures. If you are successful in matching three or more objects, you'll be able to reveal the hidden secrets of the crime scene.
Put a stop to the criminal empires and solve mysteries involving the theft of ancient artifacts and rare relics. What more? If you are good at your job, you can climb through the ranks and become a top detective.
Let's play Mystery Society: Relic Match, one of the best escape games for PC and check how good we are in cracking mysteries.
Download Mystery Society: Relic Match here
12. Can You Escape – Deluxe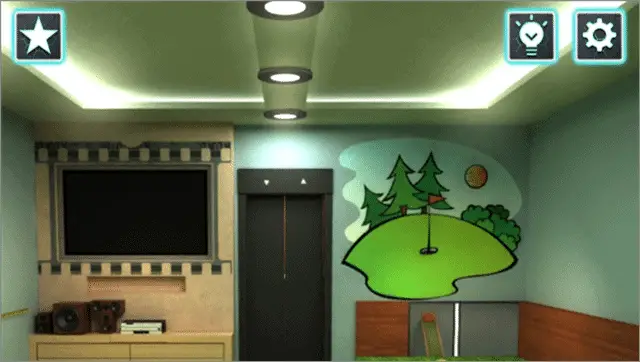 Out of all the versions of Can You Escape games available, this one is our personal favorite. The gameplay is simple and it is one of the best escape games for PC. You have to solve puzzles and pave your way through the room to find an escape.
This version has a lot more arenas as compared to the others. Although there are not too many improvements as far as the graphics are concerned, the mysteries are very engaging.
Find answers to riddles, discover secret items, crack codes, and search for your escape route. We cannot wait to get our hands on this much-awaited sequel to the legendary game. What about you?
Download Can You Escape – Deluxe here
13. Pirate Escape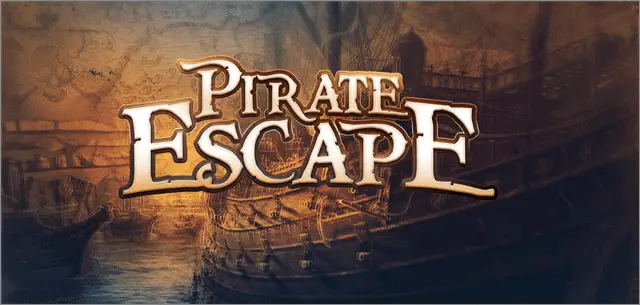 Are you a prison-break fan? If yes, get your hands on Pirate Escape, which will give you pirate-themed prison break feels.
You are a part of a successful crew in the Caribbean. Along with your gang of sailors, you have been plundering the seas for a decade. But, a back-stabber betrayed your troupe and got all of you captured.
Do you think someone who does not know the seas will be able to hold a pirate? You have to solve the puzzles, break the codes, and set yourself free.
Pirate Escape has an exciting plot and fascinating riddles to solve. Time to Escape, captain! Will you be able to sail through? Play Pirate Escape, one of the best escape games for PC, and check for yourself.
Download Pirate Escape here
14. Alcatraz Escape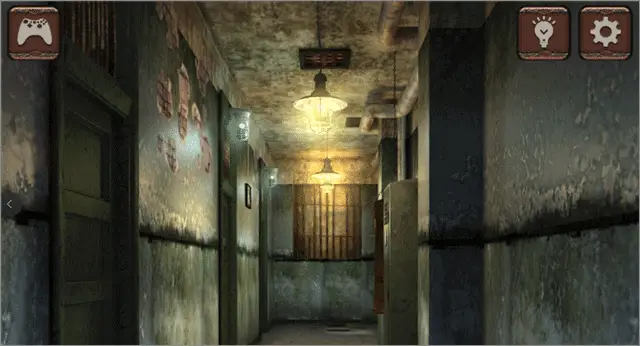 You are locked inside a legendary prison called Alcatraz. If you are successful in finding your way out of this hell, you'll be the first prisoner to do so.
We'd advise you not to search for friends. Instead, look for hints and clues that will help you survive and find your escape route. Make good use of all the logical thinking skills and puzzle-solving tactics you possess to ensure that the brutal guards do not catch you.
Are you ready to be a part of this amazing adventure? Play Alcatraz, one of the most interesting prison escape games for free, and see if you can break out from this barbaric place and attain freedom.
Download Alcatraz here
15. Psycho Escape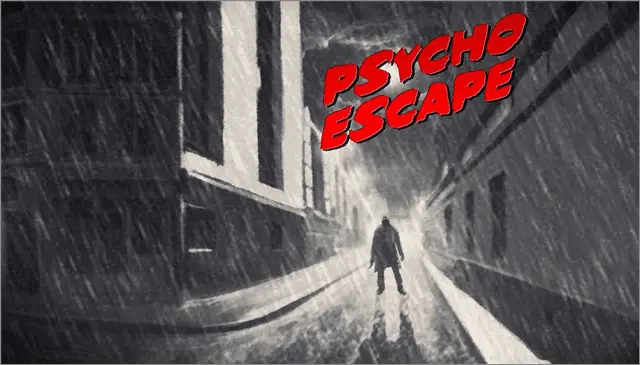 A murderer is hunting you. You receive a phone call, and the voice claims that he's going to get you. He follows all your actions. Will closing all the doors and windows help? Or, should you call the police?
Well, he also throws clues at you, which will help you escape. Will you be able to maintain your calm and crack the puzzles and the mysteries? Will you be able to stay alive and escape?
All this and more, Psycho Escape is very different from the other best room escape games that we've listed. Being followed by a murderer can be a horrifying experience, and you must get your hands on this game to test your skills.
Download Psycho Escape here
16. Cops Vs Robbers Prison Escape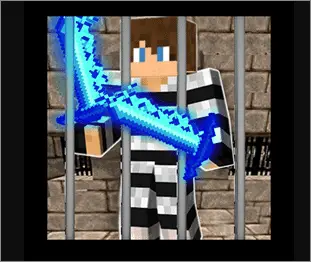 Are you bored of the regular escape games? Try this first-person shooter game and embark upon a journey full of excitement and adventures.
Cops Vs Robbers Prison Escape has the most bizarre graphics. If you've played the brick games of the '90s before, you will connect with this one. Yet, this game has an appeal that none in our list of the best escape games offer. The gameplay grows on you, and you'll end up enjoying the old-school interface.
You can choose to be a cop or play the role of a convict. This means you can either attempt to escape from the prison or prevent others from doing the same.
Download Cops Vs Robbers Prison Escape here
17. Paranormal Escape
One of the best escape room games, Paranormal Escape, welcomes you to the world of ghosts and monsters. If you thought these characters are fictional and only existed in books and films, you might have to reconsider this.
You are an agent who has to solve puzzles and mysteries. Each level discloses a new case, and you need to wrack your brain and think out of the box to crack it. Move beyond the approaches you have been using for the other games, for this one takes you on an unexplainable journey to the paranormal.
Time traveling, anomalies, aliens, and inhuman traces; are you game to encounter and beat them all?
Download Paranormal Escape here
18. Road To Success Game
Have you made too many wrong decisions in your life? You can still make positive amends if you want your life to change. If you have a proper plan which is also well-executed, you can go places where nothing is impossible.
Road To Success Game is super-fun and involves solving logical clues. This inspiring and meaningful escape game proves a point that there is no bigger escape than changing your life and making dreams turn into reality.
The levels are easy, and you can avail of hints as well to help you sail through. One of the best escape games for Windows 10, Road to Success boasts of some really amazing graphics. Although some puzzles are tricky and challenging, they are simple enough to be figured out.
Download Road To Success Game here
19. Farm Fruit: Country Escape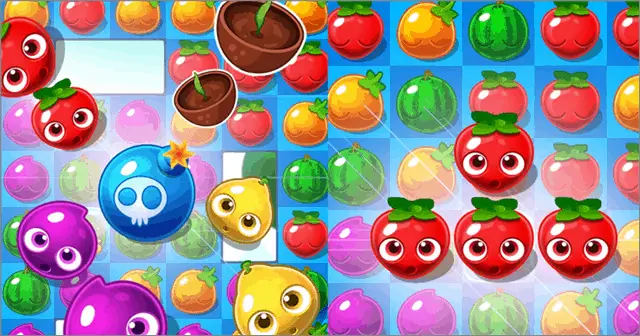 Farm Fruit: Country Escape is a very addictive escape game. It involves connecting colorful lines of fruits to solve interesting puzzles.
Strawberries, green apples, oranges, grapes, and blueberries are everywhere. You have to make juicy lines out of three or more of these fruits. This amazing puzzle adventure game throws various uniquely perplexing puzzles at you as you immerse yourself in the fun gameplay.
Make sure to beat the leader board as you pave your way through more than 100 levels. Are you ready to embark upon this happy journey? Well, one of the best escape games, Farm Fruit is easy to play but hard to master.
Download Farm Fruit: Country Escape here
20. Mansion Matchington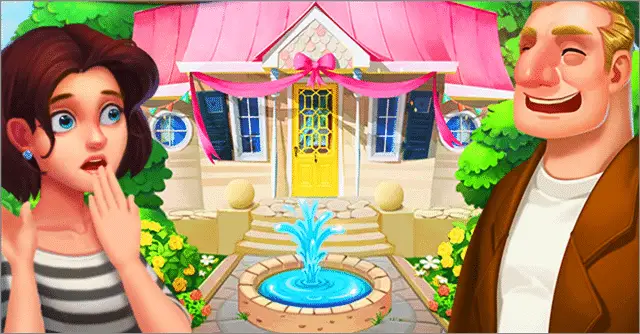 This match 3 game allows you to bring out the inner interior designer in you. You get to escape from reality and decorate your mansion.
Be it adding new stuff to your room and kitchen, procuring matching furniture for it, or renovating your house and the garden; this game is sheer fun. What more? You also have to protect your house from a mischievous cousin.
You get to discover hidden secrets and unlock new rooms. Every time you put the hidden objects together, you get to reveal secrets and earn rewards.
Are you all set to show off your skills? So, let's play Mansion Matchington, one of the best escape games for Windows 10.
Download Mansion Matchington here  
Final Thoughts on Best Escape Games for Windows 10
Every game has an intent. While some mimic warfare, others might teach you something new or test your skills. We've listed the best escape games for PC for you, which will not only kill your time but also entertain you to the extent that you will end up being addicted to them. From complex storylines that involve detective skills, solving eerie mysteries, and prison-based puzzles, to something as simple as making your fruit garden, this genre is vast.
All the games that we have on our list are free, can be played on your Windows 10 PCs and available on the Microsoft Store. So, what are you waiting for? Go, indulge yourself now!
Related: Windows 10 Will Let You Play Xbox One Games on Your PC