Google is about work (and play, too). While work can entail anything from the world of infotainment, play can include all kinds of games, including the quirky. We have all played good games on PC, but here we are explicitly talking about hidden Google games that need some cues and taps to unveil themselves.
And the best part is, most of these can be played without an internet connection.
Hidden Google Games Across Various Google Services
If you are looking for games to play when bored, then a quick tap will get you any of these hidden Google games. It is just as effective an option on a drab Sunday morning when you have nothing else to do.
Hidden Google Games In Google Search
Chrome and games go hand-in-hand! There are so many games available on chrome, and you might have played many of them. All you need to do is download the classic game and start playing in a new tab.
But what if we told you that there are various games – from a secret game to an arcade game that is a part of the browser, and instead of downloading, you can play google's hidden games any time of the day?
1. Atari Breakout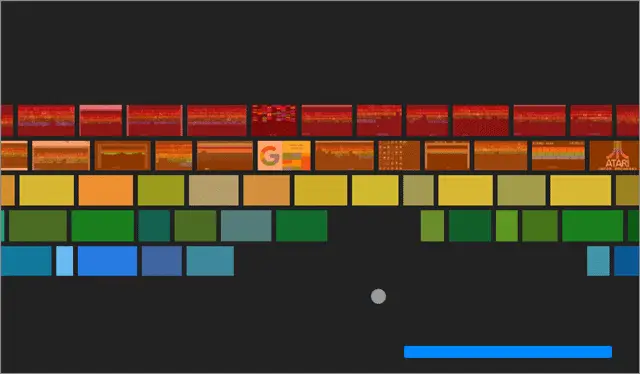 Developed by Steve Jobs, Atari Breakout has been accessible since the 1980s and is one of the best hidden Google games. Not everyone knows about it, and yet it is known!
A sliding bat is placed at the bottom of the screen, and you need to fly the ball to the top where colorful bricks are stacked. The aim is to knock out all the bricks by hitting them with the ball.
Go to your Google images search bar and type in 'Atari Breakout' to let nostalgia hit you.
2. Solitaire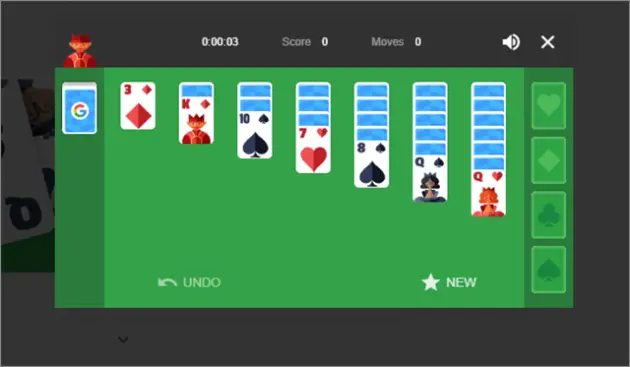 One of the most classic hidden Google games, Solitaire, was probably the first-ever game that most of us played on our computers as kids.
You need to stack a 52 deck of cards in this one-player game, using red and black colors alternately. The objective of Solitaire is to manage a shuffled deck of cards and arrange them into four suit stacks in ascending order from Ace to King.
Go to the Google search bar. Type in 'Solitaire', and see the search result. Now, 'Click to play.'
3. Zerg Rush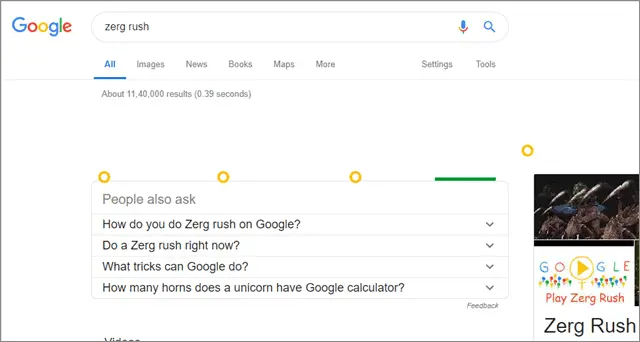 Ever played or heard of the classic game Starcraft? Zerg Rush is a simpler version of the game.
You need to quickly gather a large flock of weak units to defeat the enemy. Make sure to be rapid, or else the Os will eat up your search results page. The game often shows you an upside-down Google search page. Zerg Rush is one of the most played hidden Google games.
Go to the Google search bar. Type Zerg Rush and click 'enter' to play.
4. Pac-Man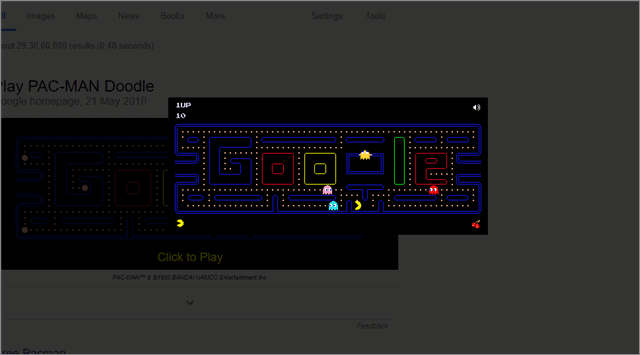 We have all grown up playing the classic arcade game PacMan. But did you know it was first released as a Google Doodle to mark Pac Man's 30th birthday in the year 2010?
To play the classic arcade game, use the arrow keys to direct PacMan away from the colorful ghosts and towards the fruits by eating up the dots on the way of the Google logo.
It is one of the most popular hidden Google games, which belong to the arcade game style. Go to the Google search bar. Type 'PacMan' and 'Click to Play.'
5. Snake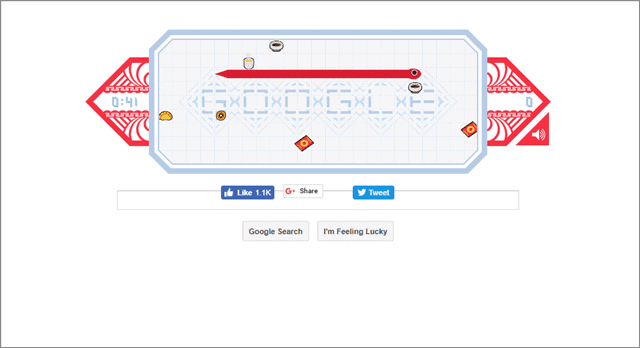 Haven't we all played Snake on our Nokia phones once in a while?
Initially started as a Google Doodle to commemorate the Chinese New Year, the doodle was later made into the classic game, Snake. It has been everyone's favorite since time immemorial and easily classifies as one of the top hidden Google games to play. Fun, light, and addictive, play Snake and let nostalgia hit you.
Type 'Google Snake Game' on the Google search bar and click on the top search result to start playing the Google doodle game.
6. Text Adventure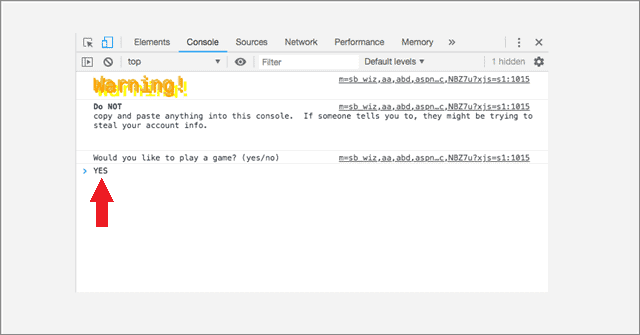 Want to experience what gaming used to be like in the 1970s? Back then, there were no handy graphics and suitable user-interfaces. It is one of the most unusual hidden Google games.
Play Text Adventure on your Google Chrome browser to uncover the quirky text adventure. On the Chrome browser, open Google and type 'Text Adventure' in the search bar. On the search result, type Ctrl+Shift+I. Write 'YES' in the console that comes up.
As the text adventure begins, play the hidden google game by entering commands and watch the action unfurl.
7. Tic Tac Toe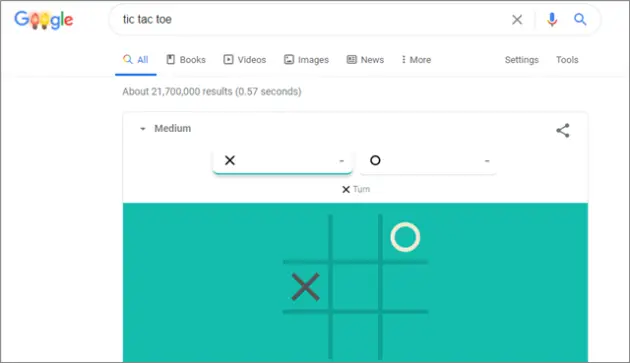 Popular and everyone's childhood favorite, Tic Tac Toe is one of the best hidden Google games, which can be played in your spare time. 
It is available on the Google search results, and you simply have to write the name of the game and press enter to start playing it. There is a restart button just below the game, which allows you to start the round from the beginning whenever you want.
You get to choose your preferred level of difficulty. You can play Google's hidden games with your friends or pick AI as your opponent. So, easy, medium, or impossible; which one would you choose?
8. Minesweeper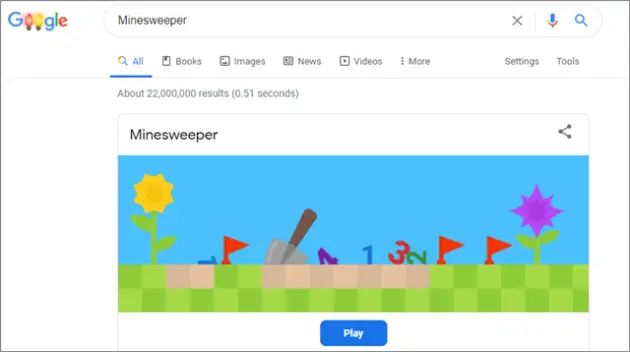 Another game all of us loved to play as kids, Minesweeper, is available in the Google search results. The treasured Windows game rightly deserves a spot in our list of the most entertaining hidden Google games. 
Type in Minesweeper, press enter, and start playing the hidden game. The look and graphics of the game have changed. The funky effects and colorful animations give it a modernized appeal.
9. Quick Draw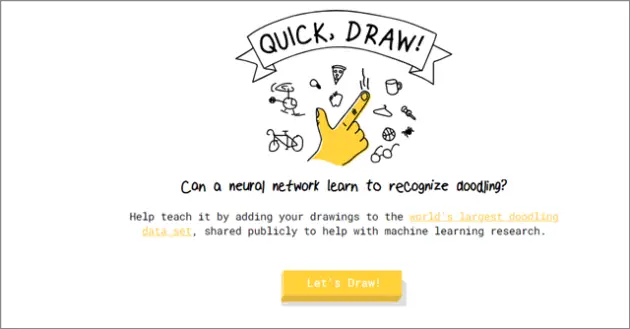 Do you love drawing and doodling? Try playing Quick Draw, one of the best hidden Google games, which allows you to try your hands at art.
The secret game was initially started as an AI experiment by the search giant. You are given an object to draw within a limited time frame, for example, draw a marshmallow or basketball within 20 seconds. Once you click on 'got it,' your timer starts. A neutral Google network then tries to guess what you've made.
10.
Do A Barrel Roll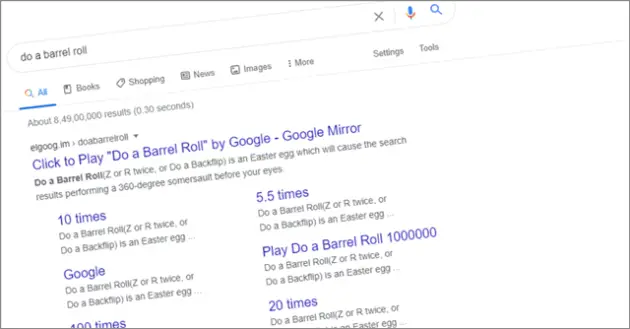 The Google search bar is full of happy surprises. If you've played and loved Starfox, you will like Do A Barrel Roll as well. This hidden Google game is more like an aerial maneuver that leaves you dizzy since the screen page rotates, tilts, and goes upside down.
If you think you are a fighter pilot, you will thoroughly enjoy moving your aircraft along the lateral and longitudinal axes. You can roll, turn the direction of your plane around, and loop simultaneously.
One of the best hidden Google games, Do a Barrel Roll will give your head a good spin. The epic game is one of Google's most loved easter eggs and unmissable. 
11.
Fidget Spinner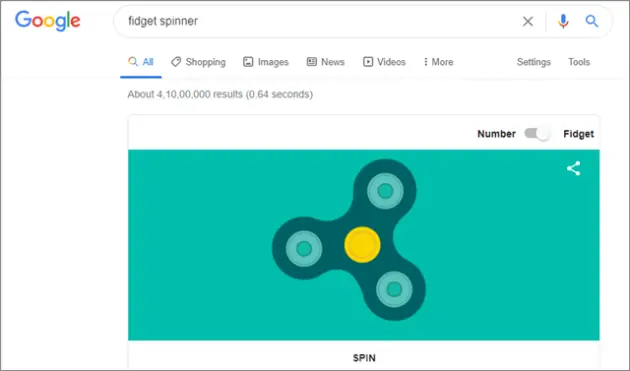 Since fidget spinner is among the highest-selling toys in 2017, Google made it into a virtual game, which is available for everyone using the search engine. Not many people know that similar devices have been there for decades, the first one was introduced in 1993.
Be it an android device or the desktop, simply type in 'fidget spinner or only 'spinner' on the Google search bar, and the funky-looking device will show up. Click on 'spin' to start spinning the gadget. Whenever you feel anxious, use this hidden Google game to calm yourself down.
12. Roll A Dice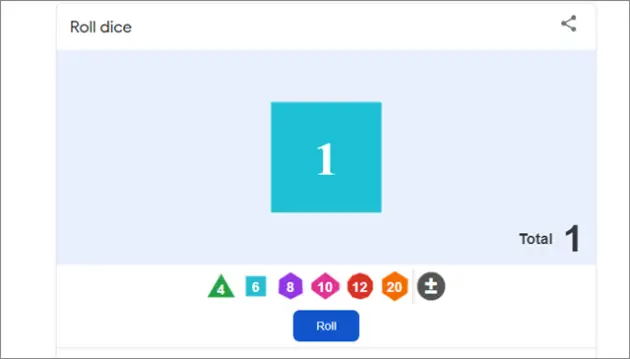 One of the best hidden Google games, Roll A Dice, is among our favorites. Write 'roll a dice' or 'roll dice' on the Google search bar, press enter, and a colorful six-sided dice will show up. Click on 'roll' to generate a number and roll it as many times as you want to.
The fun part begins when you add another dice to the already existing one and play with both. Apart from the basic one, the Google game gives you the option to choose from and add six more dice. One of them is the regular six-sided one, while the other 5 are fun additions. Pick your preferred choice depending on the number of sides it comprises.
13.
Breathing Exercise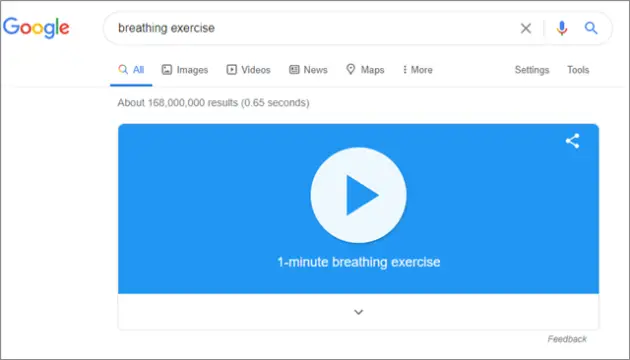 Go to the Google search bar and type in 'breathing exercise.' The search giant enables you to catch your breath, and it is an excellent idea to incorporate this into your daily routine. Once you click on the play button, the one-minute timer starts. 
Try to control your breath for 60 seconds, and you will get better with practice. One of the best Google hidden games to meditate and calm yourself on the go!
14. Random Number Generator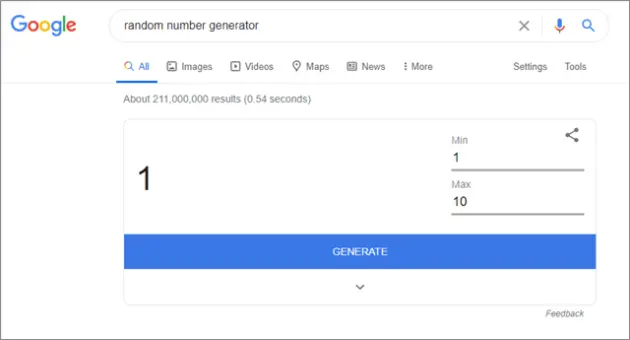 Each time you wish to generate a random number, you can resort to Google. Write 'random number generator' on the search bar, press enter, and the game appears. The default maximum number is set to 10, but you can change it.
Enter what you want as the minimum and maximum numbers and click on generate. The result will always be within the range you have specified. One of the best hidden Google games, Random Number Generator, is a must-try and can be converted into a fun activity.
Hidden Google Games In Google Doodle Archive
The Google Doodle often surprises us with entertaining and relevant animations and doodles, depending on the day of the year. It does not leave behind any significant events, and most of us wait to see how they would represent a festival or a known personality's anniversary. 
Did you know the Google Doodle Archive has some exciting Google easter egg and hidden Google games up its sleeves? Check them out here!

15. Halloween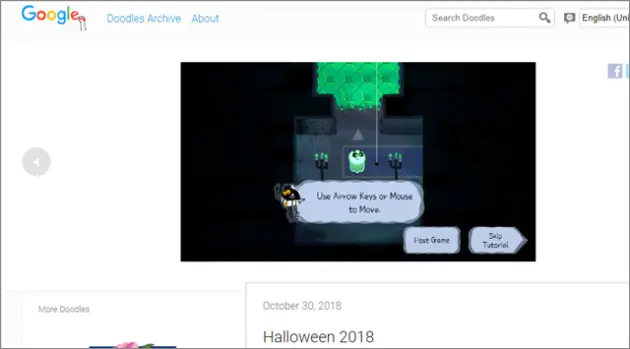 Initially released as a Google Doodle during Halloween, this hidden game is now available on the Google Doodle Archive.
Mixing features of the best oldies- PacMan and Snake, Halloween Doodle game requires the players to navigate a floating ghost to collect flames using the arrow keys. Halloween is one of the most interactive hidden Google games that will keep you glued to your screen.
16. Garden Gnomes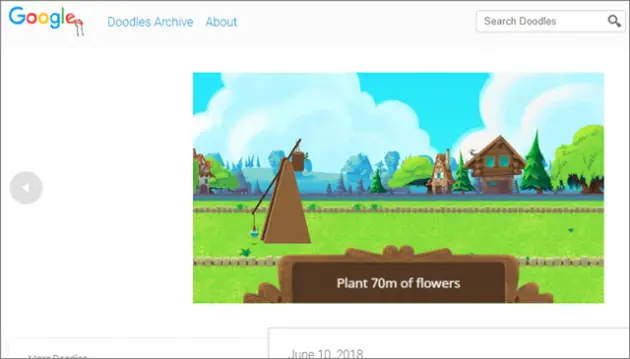 Initially released on the 10th of June to celebrate Garden Day, the Google Doodle was later turned into a game.
In this Google doodle game, the player needs to launch the catapult to make the gnomes reach as far as they can in the garden.
If you've played Angry Birds before, you will find Garden Gnomes similar to the game. Remember, to be the top scorer, you have to plant the maximum number of flowers in your garden.
17. Flight Simulator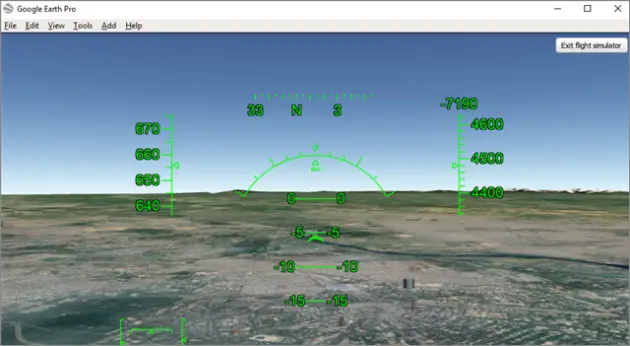 Google Earth is one of the best hidden Google games, which has been blowing our minds away since time immemorial. Google Earth's Flight Simulator enables you to access your plane to navigate around the world.
Google map lets you travel around the planet virtually and zoom in on any part of the world. So, choose your preferred aircraft and fly! Download Google Earth from here. 
After the installation process is complete, go to 'Tools' and click on 'Enter Flight Simulator.'
18. Cricket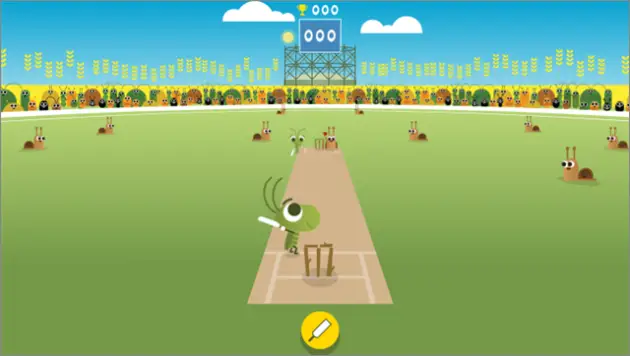 Not many people are aware of the fact that the Google Doodle Archive enables you to play cricket. And No, It's not a Google trick. Users can actually play cricket!
One of the best hidden Google games, Cricket, is light and has excellent sound effects and graphics. The controls and animations are fun. Use the space bar to strike the bat. 
Google came up with this doodle in 1997 during an international cricket series, and the game has been there since then. 
19. Magic Cat Academy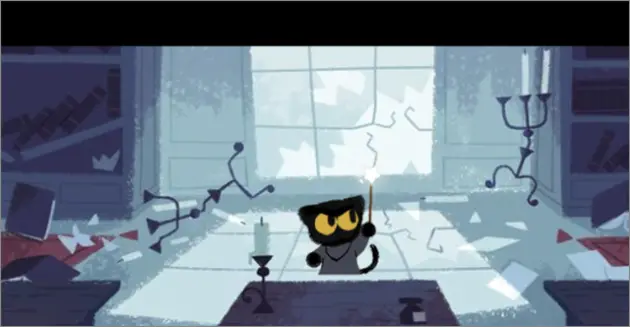 Magic Cat Academy came into being during Halloween 2016 and is a part of the Google Doodle Archive. It is one of the most played hidden Google games by kids since then. 
Full of hand-drawn cartoons, fun animations, and superlative sound effects, the hidden game is perfect for children. There is a spell-cast mysterious cat along with few harmless ghosts who try to create havoc. If you are quick enough to click on the symbols made above the ghosts' heads, you will be successful in getting rid of them. 
A quick Google trick here, if you spot a heart-shaped symbol anywhere on the screen, do not forget to tap on it. This will help you regenerate health and make your game last longer.
20. Basketball Game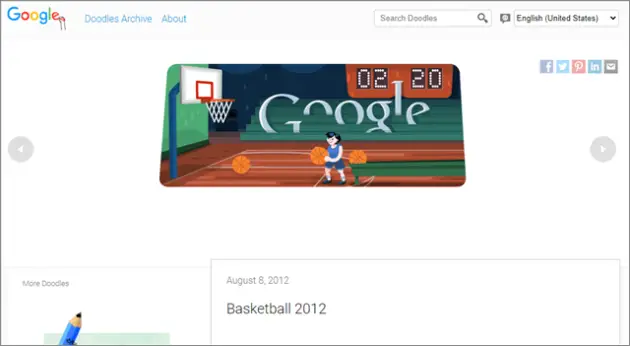 While playing basketball is fun in real life, it isn't too bad either virtually. The Google Doodle Archive includes this minimalistic and simple game, which acts as a good break in-between work or studies. 
One of Google's hidden games, which has been doing the rounds since the 2012 Summer Games, Basketball is a rare gem and a must-try.
Keep holding on to your mouse to ensure you release the basketball with full force. After every attempt, the player has to change his/her position as they try to put the ball in the basket from a new distance. You can also play it on your Android device! 
Remember, the distance only gets longer as the game progresses.
21. Soccer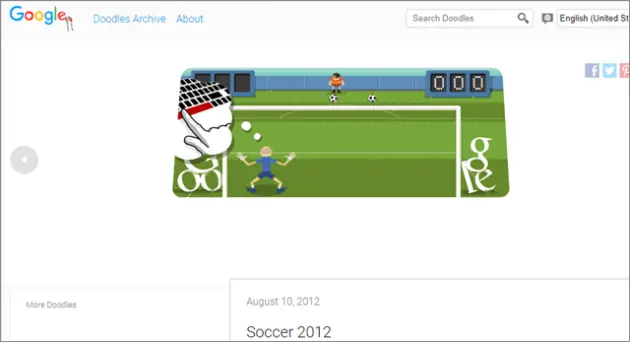 Do we have any soccer fans here? Well, since we've listed hidden Google games in the Google Doodle Archive based on cricket and basketball, we couldn't leave soccer behind. 
The interactive fun game started during the 2012 Olympics and continues to be one of the most popular options for getting your hands on online soccer. As a goalkeeper, use the space bar to jump high and the arrow keys to protect the goal.
With the Google logo outside the net, the game gets more exciting as you cross the initial levels. You play against Google as your opponent here!
Hidden Google Games On Android Devices
When it comes to smartphones especially the Android version, gaming is a lot of fun and it gets better with the new-gen virtual reality games for Android. But, here we are not talking about installable games. 
We are exploring classic arcade game and Google hidden games that are a secret. So, are you ready to check out the super thrilling games on your Android version device?
22. T-Rex Run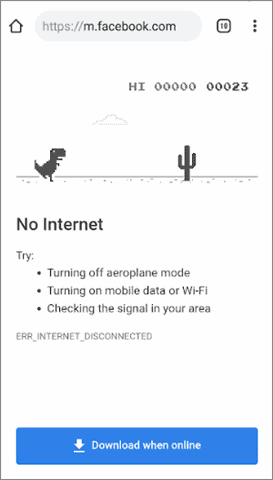 One of the popular hidden Google games, T-Rex Game, can only be played when you're not connected to the internet. It is also known as the Google dinosaur game. 
With your internet being off, go to the Chrome browser from your Android device. Type in anything random in the search bar and 'No internet' will flash on your screen with a dinosaur on top.
If you want to try the game right now, disable your mobile data or Wi-Fi. Once your internet connection is off, click on the dinosaur to play the secret Google game.
23. Flappy Droid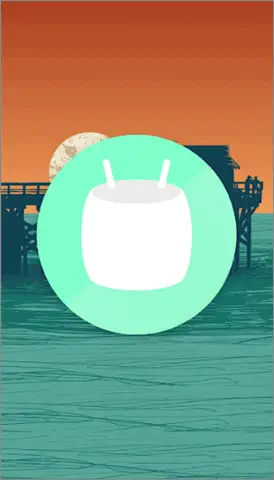 If you're running Marshmallow or Lollipop versions of the operating software on your Android device, you can play Flappy Droid.
Go to Settings and click on About Device. Next, go to Android Version and continue to tap till you see a gingerbread or marshmallow appear on the screen. Continue to tap for the hidden Google game, Flappy Droid, to start.
24. Clouds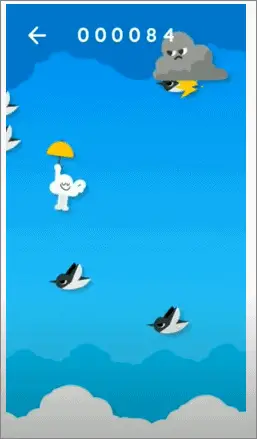 Clouds is similar to Flappy Birds and definitely one of the best hidden Google games available for your Android devices. 
You need to download the Google app on your smartphone first and most of you might have it pre-installed. Once done, you will be able to play Clouds whenever you are offline and try to open the Google search page. Just beside the no signal warning, you will see a bird-like animated icon.
Click on it to start playing the game. Avoid obstacles and always ensure that the chirpy cloud icon is on air and does not fall down. Remember, the birds here are not your friends, so avoid them.
Honorable Mentions:
Some hidden Google games are too good to be missed like Google gravity and Google Rubik's cube. Since they do not fall under any specific category and deserve a spot on our list, we have them mentioned here. These are unique, fun, and the search giant's favorite easter egg.
25. Google Guitar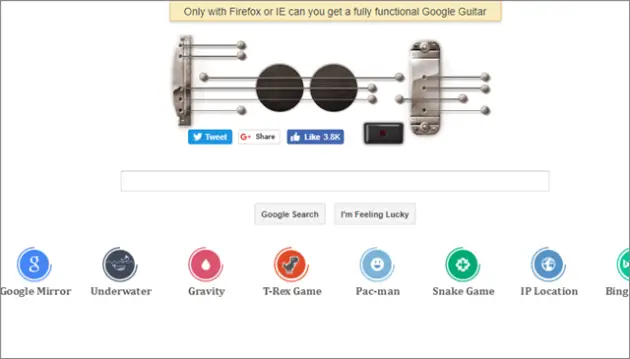 Initially released as a Google Doodle to commemorate the birth anniversary of American musician Les Paul, Google Guitar is now available as a game. This Google doodle game was a big hit when it was introduced in 2011.
Use the mouse or the keys to play the guitar, strumming chords as you click. There is a record button as well,  which enables you to record the music you're playing.
Please note: Using Firefox and Internet Explorer will give you a fully functional guitar.
26. Google Sky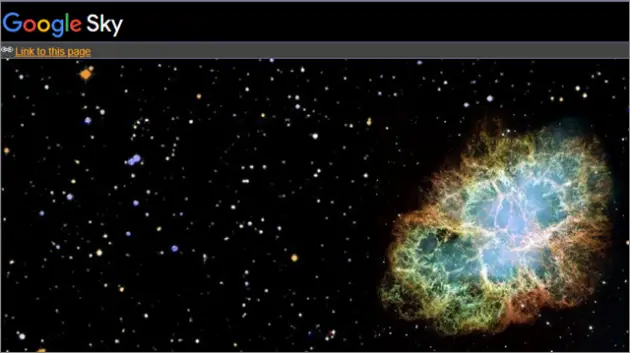 Google Sky is not like Google map and does not accurately classify as a game. But it is an exciting way to kill time and break the monotony.
Google Sky enables you to explore outer space virtually, and everything about the interface looks surreal. It contains images from Nasa and pictures of the celestial objects and planets from the solar system. Some of the images that you see here are surreal and breathtaking.
27. Santa Tracker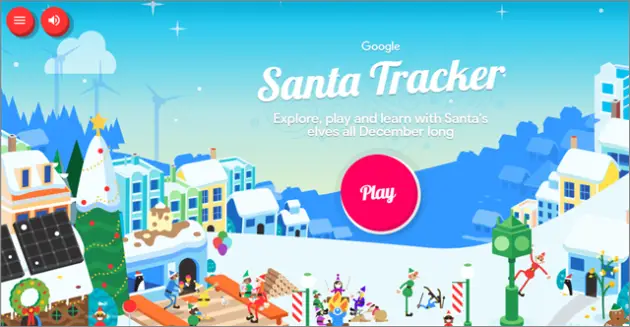 Since 2004, Google has been creating a new version of this Christmas-themed Google hidden games, Santa Tracker. Every year they add new animations and colorful graphics to the game and upgrade the previous version. It is released in December right on time for Christmas and sometimes just before the year ends.
As the name suggests, players get to track Santa while making merry with other characters and playing fun games. One of the best hidden Google games for the kids to play around Christmas, Santa Tracker will have them hooked to the screens. 
28. Crossword Puzzle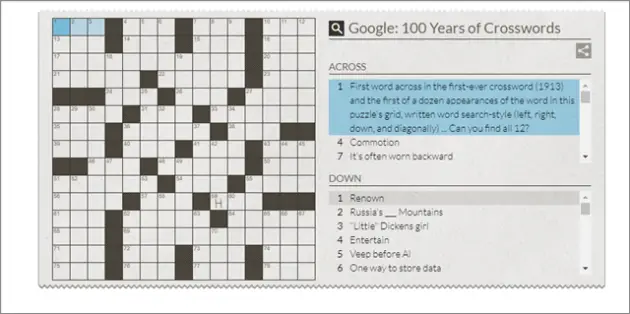 Don't all of us love playing crossword puzzles? Well, one of the best hidden Google games, Crossword Puzzle, will keep you glued to your screen and is unmissable. 
Google introduced this easter egg to celebrate the 100th anniversary of crossword puzzles. It looks like a classic crossword puzzle in black and white and consists of 'down' and 'across' clues to solve. 
Final Thoughts
The next time you are with your gang of friends, introduce them to these hidden Google games. We are sure you will come across as the coolest one for introducing them to Google's rubik's cube, snake game, Google gravity, or Pacman.
What the giant search engine has in store for us in the future is beyond imagination. As we list the hidden Google games here, Google might be removing some and adding new ones instead. So, keep watching this space for the recent updates. And if you want to go beyond smartphones and online gaming websites, you can check our list of the best printable board games to revisit childhood fun and excitement.
(Article Updated on 18th March 2021)