Digital games are extremely popular the world over. The sheer number of games in multiple genres bears testimony to this. Steam is a popular game source that serves you the best collection of games; no matter what the type is. The best free Steam games are meant to enchant, enthrall, and make sure that the users have a good time engaging with it.
Steam is a platform that distributes games and offers digital rights management (DRM), video streaming, and multiplayer gaming. If Steam is not working correctly, check the solutions to fix Steam not opening issues.
Best Free Steam Games Worth The Adventure And Fun
Steam games come in various genres, such as action, adventure, puzzle, racing, and so on. Make sure you try out at least one or two games from each type. We have listed our favorites in five categories – Action, Role-playing, Adventure, Racing, and Sports. You can also download and feel free to play on the official site.
Let's check the best free Steam games.
Action Steam Games
1. Fractured Space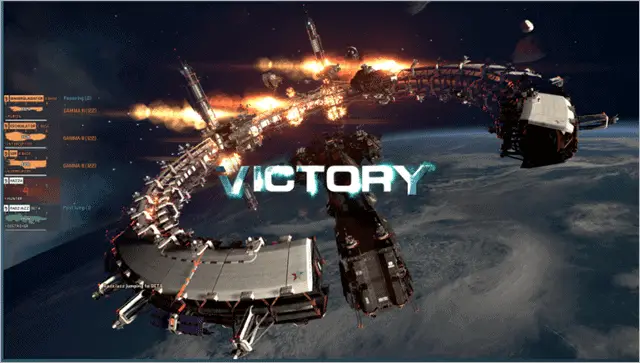 Fractured Space is one of the best free Steam games that contains MOBA-style gameplay. As you move ahead in the game, you gain the right to command more ships with experience.
It is a ship battle where your opponent is as good as you are. Your team faces equally prepared and skilled enemies. The battle is fought with firepower, but ultimately it is your intellectual capability that will let you win the game. In all, it's one of the best fun Steam games you shouldn't miss out on.
2. War Thunder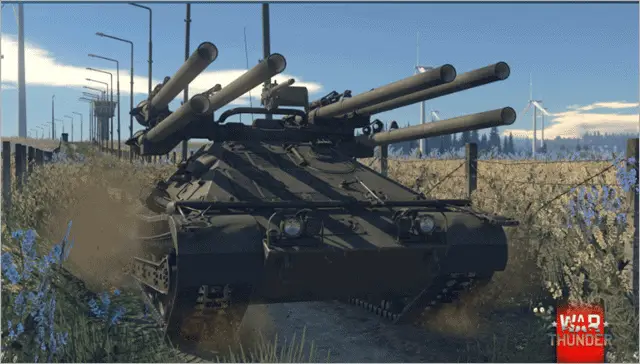 WAR Thunder is an MMO game that takes you to the world of military vehicles used in World War II and the Korean War. If you are keen on diving into military aviation details, War Thunder is just for you. It is one of the best free Steam games in the action genre.
The story and timeline is based on World War II. The game lets you compete with real players worldwide, and you can experience aerial dogfights (battle between two or more military aircraft) in a fighter.
There is no restriction on the battlefield; you can battle on land, in the air, or at sea. This game allows you to play a cooperative game with your friends on Windows PC, Mac, Linux, or Playstation 4.
You can join the spearhead of armored vehicles, fight in the battle, or support your team by screening the skies with an anti-aircraft vehicle. Then you can also take control of your vehicles and master them by upgrading and using your own experience and skill. Isn't that probably one of the best fun games on Steam?
3. Neverwinter
Neverwinter is an action MMORPG based on the Dungeons & Dragons, based on the fictitious city Forgotten Realms. The game is a combination of beautiful stories and action combat. It is also regarded as one of the best RPG games on Steam.
Neverwinter is an eponymous city dealing with chaos following the disappearance of the last Lord of Neverwinter. The city is then attacked by the dead, and the remaining citizens form factions to try and beat them. Your primary aim is to investigate the Sect Crown of Neverwinter and also find out what the skeletons and another mysterious evil force are looking for.
Coming to the gameplay, you can choose to be any one of the famous eight characters in Dungeons and Dragons. Then, you have to form a group of five player characters and fight battles. You can collect action points after performing special abilities and use healing powers to save yourself from being dead. If you are searching for the best free Steam games, you should not miss out on Neverwinter.
4. Star Conflict
Star Conflict is a massively multiplayer space simulation game and one of the best free Steam games. It includes hundreds of modules and nine tactical roles. It is full of action where the players take the role of elite pilots engaging in an interplanetary skirmish. You can choose your battle from scouting ships to heavy frigates loaded with guns and rockets.
Each player can develop skills and perfect his tactics by playing battles. The storyline of the Star Conflict has two groups locking heads against each other: militant star empires and independent mercenaries. There are four modes in the game – PvP, PvE, Sector Conquest Mode, and an open world mode.
5. Paladins
Paladins is a team-based shooter game with character customization and deemed to be one of the best free Steam games. You can customize your character's core set of abilities to play exactly the way you want.
Paladins is a beautiful fantasy world with a diverse cast of Champions ranging from sharpshooting humans to mech-riding goblins, mystical elves, jetpack-clad dragons, and bomb golems. The story starts with two factions called Paladins and Magistrate going on war against each other.
There is a particular unit of fighters called Champions introduced in this game. They are allowed to select size and you are bound to play as one of the 44 Champions in the game. These Champions are also divided into four classes: Front Line, Damage, Support, and Flank.
You may find some in-game purchases; the choice is yours to buy or just play it for free. New champions are regularly added to the game, which keeps the excitement and charm of the game alive.
6. Smite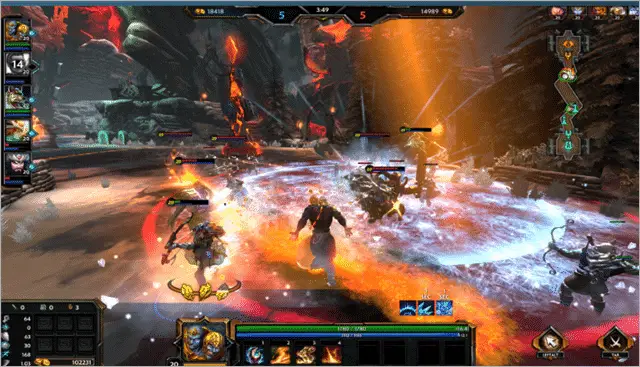 Smite is an online battleground of the gods. The Gods of Old wage a war for conquest and glory. Five-a-side teams are formed, and the goal is to defeat the Phoenixes and Titan, a giant warrior of the opposition.
You can choose from 108 playable characters that include Thor, Kali, Ra, Zeus, Sun Wukong, and many more. There are gods to be selected from 14 different pantheons: Arthurian, Chinese, Celtic, Egyptian, Greek, Hindu, and many more. One can have great weapons, earth-shattering power, and unique strategies to defeat your foes.
Conquest mode is the most significant mode in the game. Smite is also well-known as one of the best RPG Steam games.
7. Warframe
Warframe is an action-packed third-person game taking place inside a sci-fi world. This free Steam game is fun and creative, where you get regular updates to enhance the gaming experience.
Warframe is set in the distant future. Two factions, The Grineer and the Corpus are dominating the solar system. The Grineer are a race of militarized clones, and the Corpus is a merchant cult equipped with laser technology. Infested, a disease, also devours a lot of beings in the solar system.
You are in control of Tenno, an ancient warrior created by Orokin. However, he was left in slumber until he was woken up by a character called Lotus to fight a mysterious foe. When the Grinner finds you, you have to counter him with all your skills. With Lotus, you can learn the ways of the Warframes and other secrets to unlock your power.
Given its engaging storyline and gameplay, Warframe is regarded as one of Steam's best free games in the action genre.
8. Path of Exile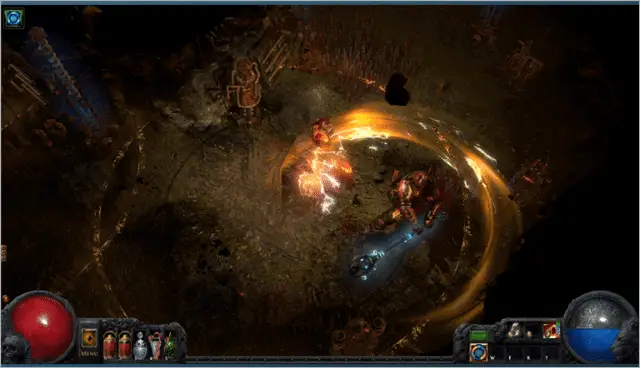 Path of Exile is a beautiful action RPG that is set in a dark fantasy world where you are in exile. The game revolves around your revenge against those who have mistreated you.
You can groom your character using many immensely powerful capabilities to become a better player. To get those incredible powers, you need to unlock them by fighting the battle.
There are six available classes to choose from Duelist, Marauder, Ranger, Shadow, Templar, and Witch. The game is worth a try. It includes deadly missions where you can collect and trade magic. You can also customize your character with the deadliest combinations of skills. If that doesn't qualify as one the best free games on Steam, what does?
9. PlanetSide 2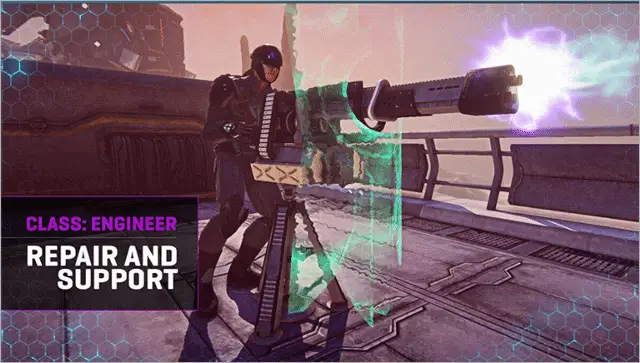 PlanetSide 2 is a massive warfare game where hundreds of troops are battling against each other and where players come together via four diverse continent maps. In the game, each soldier has a unique capability that can make a difference.
PlanetSide 2 is a first-person shooter game where thousands of players battle in missions with a particular target against opposing empires. It is also regarded as one of the best free FPS games on Steam. To help, there are infantry, air, and ground vehicles using which you can destroy your enemies quickly. Players can customize their soldiers with strong skills, weapons, and vehicles to match their play style.
If you are a warfare game lover, PlanetSide 2 is one of the best free Steam games you should play.
10. Gigantic
Gigantic is a hero shooter and 5v5 game published by Perfect World Entertainment. The game is all about team-based action combat where you have a guardian. The players have to protect their guardians along with their teammates.
The aim is to destroy the enemies and their guardians. You can choose from 20 playable heroes; all the heroes have unique capabilities to help you through the game.
Without a doubt, Gigantic is undoubtedly one of the best free multiplayer games on Steam.
11. Super Crate Box
Super Crate Box is a 'shoot 'em up' game that revolves around a 2D map. The more crates you collect, the more you score. Grab your baseball cap and get into an endless fight where you have to collect as many weapon crates as possible. You aim to survive as long as you can by using these weapons and killing enemies.
After collecting a certain number of crates, you can unlock new weapons and game modes. You may find the container at any random location on the map. There is a scoreboard on the official website that maintains the record of high scores for various modes.
If you are searching for good Steam games to pass your time, Super Crate Box could help you out there.
12. Transformice
Transformice is one of the fun Steam games where many mice run to bring back the cheese. The game aims to collect a piece of cheese that may reside on any location on a map. You have to control a mouse and make the mouse run, duck, jump, and perform multiple commands like turn around and corner jumping.
The number of cheese and mouse holes change depending on the maps. The player becomes a Shaman when he reaches the highest score on the scoreboard. To grab the cheese, you just have to touch the cheese. After you collect the cheese, you have to take it back to the mouse hole to finish.
Players can also win new types of titles and badges. Titles are given based on a specific amount of cheese collected and victory accumulated, while badges can be obtained by buying any kind of fur from the market. It is regarded as one of the best free games on Steam.
13. Just Cause 2: Multiplayer Mod
Just Cause 2 is an action-adventure game, which is an improvement over Just Cause. The player controls Rico Rodriguez, who is a major operative of the Agency. The player is trying his best to overturn the dictatorship of Pandak Panau and confront his former mentor, Tom Sheldon.
To advance through the stages, a player must win missions and earn chaos points. You can use a slew of weapons to defeat your enemies; from two-handed pistols to launchers, there are several air, land, and sea vehicles for use.
There are three missions in the game: Agency missions that advance the story, faction missions, and stronghold missions. When you are not on a mission, you may freely roam around and discover new things in that world. There are a variety of weapons to fight enemies with. If you are looking for top-notch action and adventure, this is one of the top free Steam games.
14. Robocraft
If you love robots, then Robocraft will not disappoint you as it is regarded as one of the best free Steam games in the action genre.
Robocraft is third-person vehicle combat where you have to customize your robots and vehicles to fight with others. When your robot wins the fight, you gain in-game currency and experience. The game takes place on different planets.
Your robot can be customized in proportion to your in-game CPU limit. Your CPU limit will increase as you level up in the game.  The game has scene modes that include Test, Al Bots Deathmatch, Team Deathmatch, Battle Arena, League Arena, BRAWL, and Custom Game.
15. Team Fortress 2
Team Fortress 2 is a fun game with no limitations. This game can be easily included in the list of best free Steam games. The storyline is about mercenaries hired by two feuding brothers, who aim to protect their company assets and destroy the other. The two companies are named Reliable Excavation and Demolition(RED) and Builders League United(BLU).
Players can choose any one of the nine character classes, known to have unique attributes and strengths. Each class has one primary weapon, one secondary weapon, and a melee weapon. The game delivers constant updates, new modes, maps, equipment, and hats.
Even if you are new to Team Fortress, the training and offline practice modes will help you sharpen your skills before starting with the game. Use the different weapons and hats to build your character.
The game provides detailed statistics for individual players with data, such as time spent playing as each class, most points obtained, and the most captures or objectives achieved in a single life. The engaging gameplay, coupled with an exciting storyline is what makes Team Fortress 2 one of the best free games on Steam.
Role-Playing Steam Games
16. Star Trek Online
Star Trek Online is an MMORPG and is one of the best free Steam games. The storyline of the game is set after Star Trek's events: Nemesis, where the United Federation of Planets and Klingon Empire are at war.
In this game, you are the captain of a ship. You aim to expand your empire by exploring new worlds and life civilizations. The players can play as a starship controlling the ship's engineering and other science systems.
The game includes a variety of beautiful ships, and you can switch between the ships throughout the game. If you are a Star Trek fan, it is a must-have in your list of the best free Steam games.
17. EVE Online
In this game, players can take on different in-game professions like piracy, mining, trading, or even manufacturing.
The story is set more than 21,000 years in the future, where humanity has used up Earth's resources through population growth. It has started colonizing the rest of the Milky Way. This explosive expansion is leading to competition and fight for available resources.
The players start the game by choosing a character previously created or by creating a new one. In EVE Online, when you create a new character, you start by selecting one of the four playable races; Amarr, Gallente, Minmatar, or Caldari.
You can choose your path from the countless options available. The game lets you experience space exploration and PvP and PvE battles.
18. Dota 2
Dota 2 is a MOBA game and a sequel to Defense of the Ancients (DotA). The game is played in matches between two teams, and each team has five players. The competition aims to destroy a large building defended by the 'Ancient.'
The team aims to occupy and defend its base on the map. Each player controls one of the 119 compelling characters. Each hero owns four unique abilities that he has to use while fighting. The power and capabilities improve as you level up in the game.
As you successfully pass a level, you can unlock new powers and groom up your old powers.
The game has millions of fans throughout the world and is a great option to try if you are looking for good games on Steam.
19. Atlas Reactor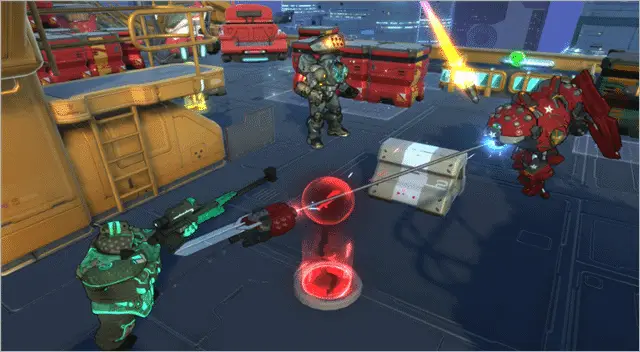 Atlas Reactor is a team-based 4v4 game and one of the best free Steam games in the market. In this game, the player takes on the role of Freelancer in the megacity of Atlas.
The game has two modes, Decision Mode and Resolution Mode. In Decision Mode, a player has only 20 seconds to select tactics and actions and lock them in. The game is fought in turn-based tactics mode, and you can die and respawn as many times as you want. Players also have the liberty to customize the hero's abilities to fight battles.
You can compete in 4v4 team battles in Solo, Vs. Bots, PvP, Ranked, and Custom games. The city is filled with humans, hybrids, and robots that are controlled by powerful Trusts.
20. Skyforge
Skyforge is an action MMORPG set in the world of Aelion. Unlike other Steam RPG games where the players choose their classes early, in this game, they can develop and play any class they have unlocked early in this game.
As the story goes, Aelion is under threat of invasion from the conquerors of other worlds, attempting to enslave the population of Aelion. The players take on the role of immortals with ultimate powers.
These they use as they battle to protect their world from the armies of hostile gods. The game is filled with incredible adventures. There are locations where the player can travel around the world of Aelion. Skyforge is one of the best free Steam games that you cannot afford to miss out on.
21. SAS: Zombie Assault 4
SAS: Zombie Assault 4 is an action-shooter game with lots of RPG elements in it. Use your skills and capabilities to unlock them in this powerful action RPG. It is one of the best RPG games on Steam.
As the story goes, a virus outbreak on the neighboring planet gives rise to a horde of zombies adamant about annihilating the human race. It is up to the members of the SAS to stop them and save the earth.
You have to select from any of the three classes of characters and select weapons from more than a hundred unique options in the single-player mode. One can play as a single-player or unbeatable 4-player online co-op mode. You are the only hope for the survival of the ravaged civilization. There are around 160 guns and armor pieces that are locked in the secret rooms.
22. Realm Grinder
Realm Grinder is one of the best free Steam games where you have to grow your realm, and build alliances.
You aim to enhance your kingdom by using your money wisely. You start with a single farm and groom it into a huge realm. This can earn wealth for you, even when you are not online.
To build your kingdom, there are a variety of choices to choose from. You can choose to align yourself with different factions where each of them has a unique play style.
One can even align with elves who reward tapping for treasure or the demons who reward bonuses for building robust structures. Doesn't that sound like one of the good Steam games to try out?
Adventure Steam Games
23. Rift
Rift, as the name suggests, is all about fights, which are areas of elemental instability. It is where the elemental planes intrude into the land of Telara. There are two interesting factions in the game that are a mixture of races and classes.
After opening, the planes start to produce monsters that march towards the central locations on the map. The players have to defeat these monsters and try to close these rifts.
If the Rifts are left uncontrolled, the monsters will ultimately conquer a large area and affect their operations. Rift is regarded as one of the best free games on Steam in the adventure genre, thanks to its engaging gameplay.
24. Depression Quest
Depression Quest is an interactive game where you play a depressed person. You will be given a particular daily life and various events. You have to try to go through these events by tackling different issues.
The objective of this game is to show people who are deeply depressed that they are not alone in the journey. There are around 40k words of interactive fiction. Test your choices throughout the game to see how they make a difference in how you manage depression.
If you are searching for a unique game to try out, Depression Quest is one of the best free Steam games you shouldn't miss out on.
25. Emily Is Away
Get ready to have a digital relationship while playing Emily Is Away. Presented in a unique manner through a chat client, your character has to go through various challenges while being in a relationship.
The player is given the option of changing his avatars from the popular ones of that time. The chat is about a man who used to send messages to Emily. Then they talk about a party a friend is organizing that evening. The communication is interesting and playful if you involve yourself more deeply in the role play.
Emily Is Away was met with positive reviews upon its release. It is one of the most unique and good Steam games in the market.
26. Spooky's Jump Scare Mansion
Spooky's Jump Scare Mansion is an interesting thriller game and one of the best free games on Steam you should try out.
As the story goes, your character has to explore and find the mystery that revolves around an ancient manor that is situated on top of the hill in your village.
Spooky's Jump Scare Mansion tests your skill to see whether you can survive 1000 rooms of cute terror. You are on the run from the unsaid hideous beings, referred to as Specimens. There are 9 Specimens in total, made of cardboard cutouts that jump out of nowhere to scare and damage you.
You have to continue the game without stopping even after the cutouts fade off. The horror beings are waiting for you and are hungry to meet you. Try this game if horror tales fit in your list of the best free Steam games.
Play Spooky's Jump Scare Mansion
Strategy Steam Games
27. Duelyst
This is another one of the best free Steam games. It is a tactical battlefield where the positioning of your units matters the most.
Duelyst has head-to-head matches that are 5 and 10 minutes long. You have to show your decision-making skills, your focus, and choose the correct strategic positioning. The game is between two players who have to position minions and spells through cards drawn from a deck. The game tends to go on until you defeat the final enemy general.
Monthly season players get rewards of 400 unique new battles. If you are confident enough to jump into this competitive head-to-head turn-based battle game, you should not miss this free Steam game.
28. Art of War: Red Tides
Art of War Red Tides is a multiplayer strategy game and one of the best free Steam games.
The objective is to set the troops by sketching a race and ten units under the race, and then join the battle. It focuses on teamwork and how you confront your enemies together.
The game is free, but it has some in-game purchases that may bring a bit of difference in the game.
Racing Steam Games
29. TrackMania Nations Forever
Coming to the racing genre, TrackMania Nations Forever lets you drive at crazy speeds. It includes incredible tracks in solo and multiplayer modes.
You can join millions of players and compete on wonderful tracks. There is an in-game editor with which you can create your own tracks. There is also a video studio to view your movies.
In the available paint shop, you can customize your vehicles. Play Trackmania Nations Forever where different players can share their unique gaming experience. It is definitely one of the good games to play on Steam.
Play Trackmania Nations Forever
Sports Steam Games
30. Winning Putt
Winning Putt is a beautiful sport and one of the best free Steam games. You can have an incredible PC golf experience with this game and play with friends worldwide.
One gets to play on ten different courses from tropical resort Plumeria or alien planet Starglen. But it is not as easy as it seems as each course has unique challenges.
These include tricky layouts, high winds, or challenging slopes to beat. The gameplay is competitive and skillful. You can participate in tournaments and beat the ranks to become the best golfer.
Final Thoughts On Best Free Steam Games
Steam is a platform developed by Microsoft that has many free games for users to play. It offers many services, such as Digital Rights Management (DRM), server hosting, video streaming, and social networking services.
Games like Neverwinter and Warforce are some of the most exciting games to play in the action genre. Dota is an excellent game to opt for if you are looking out for RPG games. Duelyst is one of the best free Steam games to play in the strategy genre. If you are a racing fan, make sure you give Trackmania a try.
These games come in various genres, as mentioned in the list. Regardless of the suggestions mentioned above, users can try out any game that satisfies their interests, needs, and requirements.
Related: 8 Tips and Tricks for Using Steam and Enjoy Gaming on Your PC