A visualizer is a music feature that creates stunning visuals for your music input. Most electronic music visualizers accept input from different sound sources, including the microphone. A Spotify visualizer is one that lets you visualize Spotify music. Yes, you need not look at the distant emptiness while listening to audio tracks. So, does Spotify have a visualizer of its own?
Previously, there was a music visualizer app inside Spotify. But the feature was disabled later. But now, you can always use third-party software to add visual effects to Spotify music. You will get visualizers as online tools or desktop programs that can be installed on your system. Be it a mobile device or a modern browser, with a few clicks, you can customize your Spotify songs with a music visualizer to add breathtaking visuals.
15 Best Spotify Visualizer To Enhance Your Music Experience
The Spotify visualizer can be used to incorporate video effects into Spotify music to create your music video. Some are interactive music visualizer apps, while others can only be used if music is played on a Spotify web player. Go through the amazing list below to find out what geometric designs, output format and animation, and 3D effects they render to make the music appealing.
Let's check out the best visualizer for Spotify –
1. Music Storm
Apart from being a Spotify visualizer, Music Storm visualizer lets you visualize music played on YouTube, Google Music, SoundCloud, and more. When you access it, there is no restriction in enjoying music, and you can convert all your music tabs effortlessly.
Music Storm visualizer is available as a Google Chrome extension. Add the extension to your browser by clicking the "Add to Chrome" button. Next, pin it to the Chrome browser for easy access. Finally, click on the extension icon when you want to use the Music Storm visualizer feature while playing music on the Spotify audio player.
2. Kaleidosync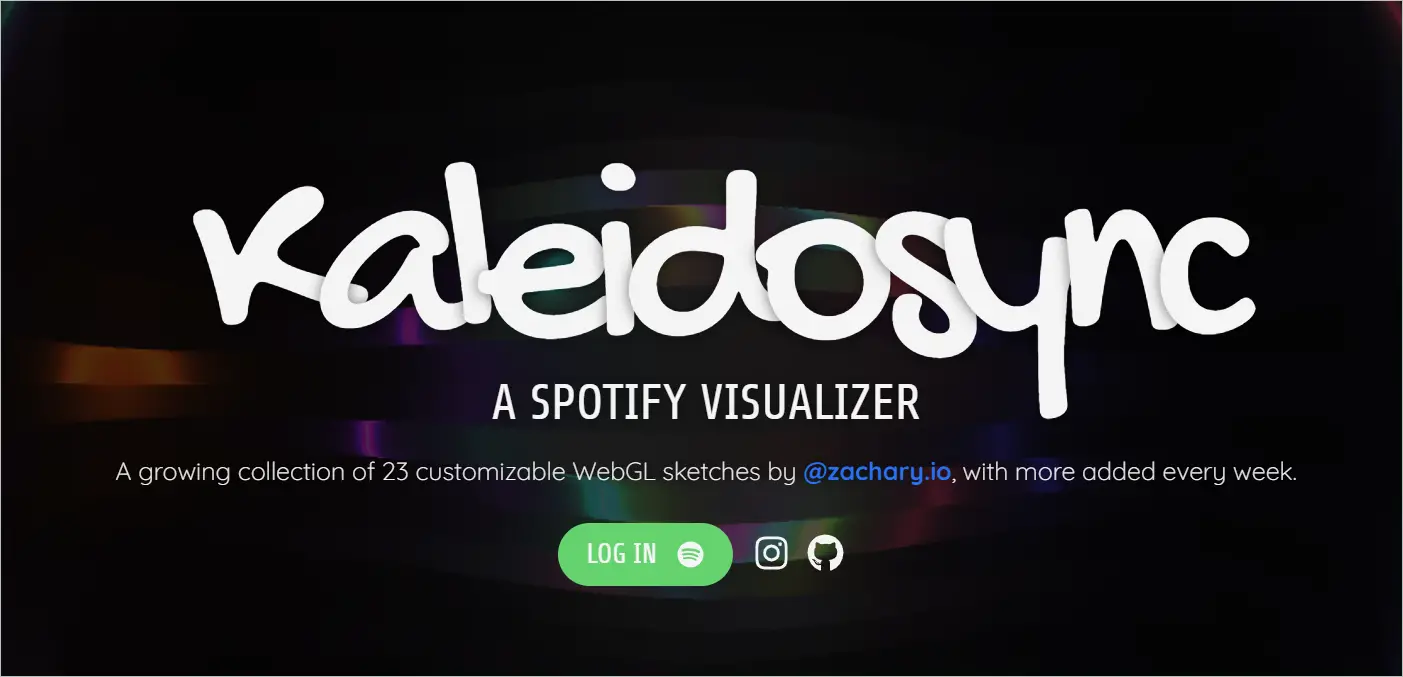 If you are a regular Spotify user, you must have heard about Spotify visualizer Kaleidosync. It is a dedicated online music visualizer for Spotify that lets you use it only if you log in to your Spotify account. In addition, it has 23 customizable visualizers for all your Spotify album artwork.
The visual effects you get with Kaleidosync are exemplary, among which the flower-shaped animated pictures are popular. The plus point is that you can visualize Spotify music in full screen with just a single click.
Select Spotify as the playing device in the visualizer, and you can utilize the functions available, like brightness, zoom, and RGB, to enhance the animated imagery. Kaleidosync is available for Spotify Free & Premium.
3. Kauna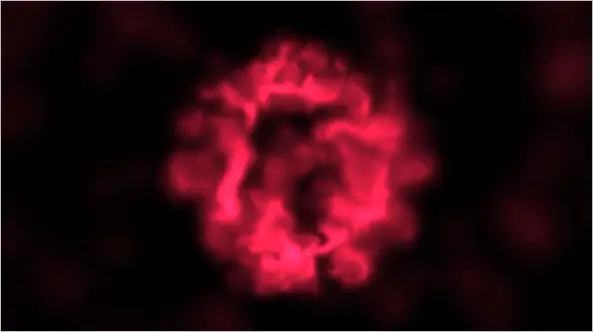 Kauna Spotify visualizer is known for its dynamic music visualizations. It allows you to play with many settings, like changing visuals automatically depending on a timer and sound level sensitivity. There is also an option to choose a sound card.
You will be overwhelmed by beautiful visualization designs like confetti, burning clouds, waves, bars, and many more. In addition, Kauna has a unique feature wherein it can take sound from the microphone if you want to capture sound in real-time. You can download the visualizer app for Windows from Microsoft Store.
4. AudioVisualizer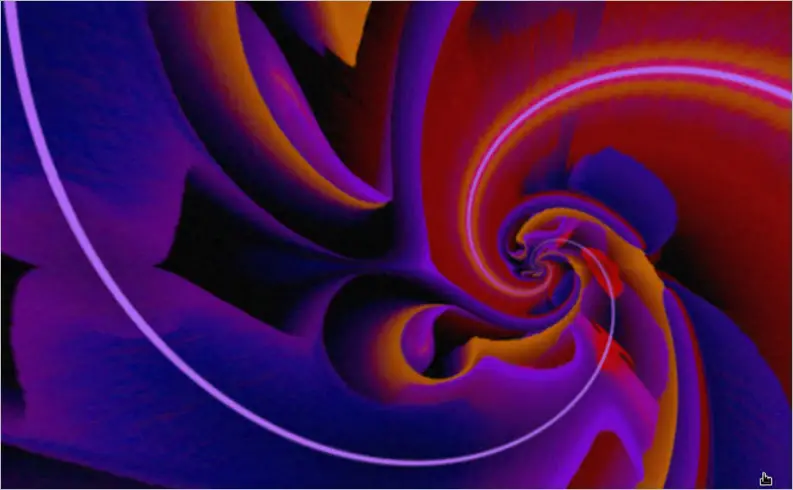 Available as a Chrome extension, AudioVisulizer is compatible with Spotify web player and all other websites where you listen to music. Add it to your browser and use it anytime with the keyboard shortcut Ctrl + Q to start and stop.
With AudioVisualizer, you can choose from several scenes and even share custom scenes. The audio wave effects keep changing with the changing music. There are some 100 presets, including MilkDrop. You can change the default setting and do some experiments of your own.
5. VZX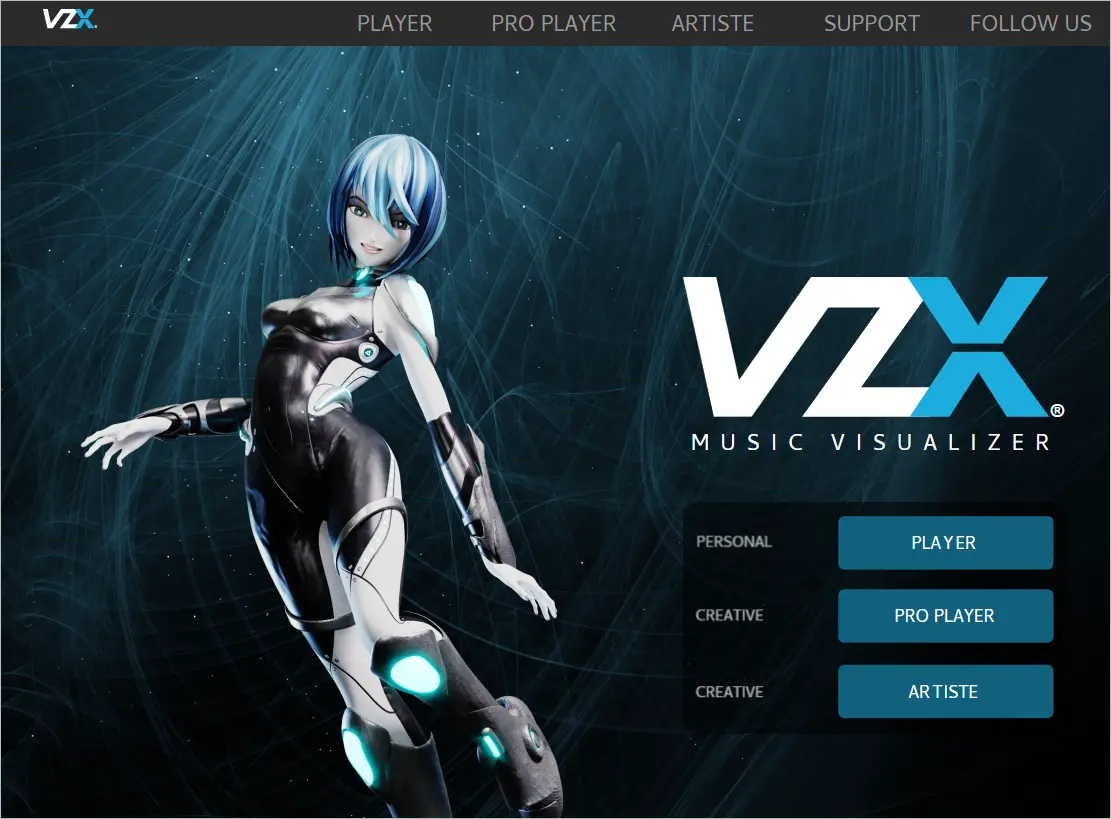 Now, this one is a professional music visualizer for all those musicians out there. Using VZX Spotify visualizer requires converting Spotify Music to MP3 and then applying the audio visualization software.
The powerful software VZX works best with offline playback. If you are technically sound, you can make abstract lines and custom graphics in accordance with the music playing to give your favorite song a unique feel.
VZX is a 3rd-party music visualizer that works amazingly with the Windows operating system. You can download it and tweak the settings to get beautiful pictures for your favorite music.
6. Butterchurn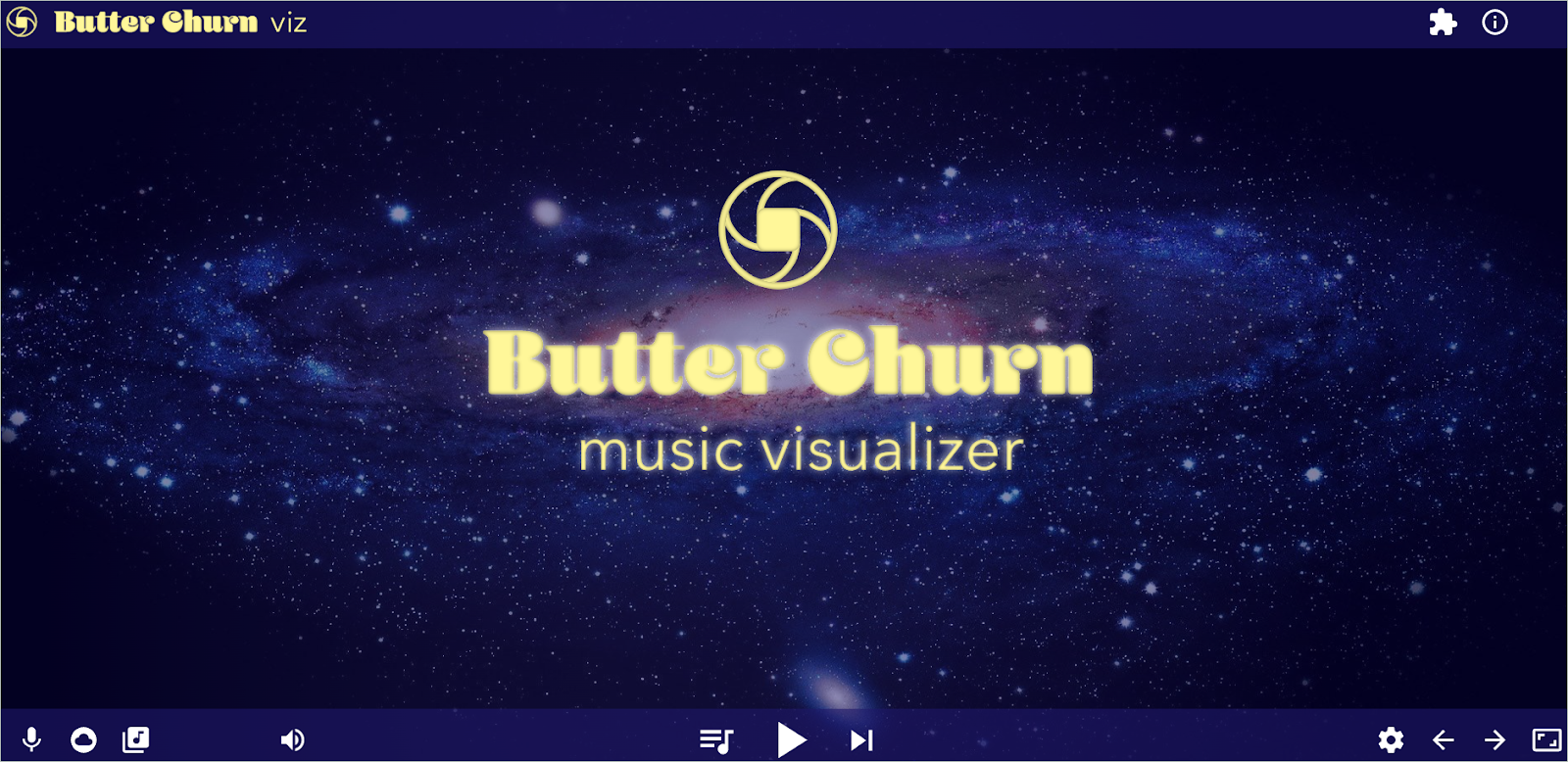 You can call Butterchurn a Spotify visualizer that does not require a Spotify account to get its benefits. It features Milkdrop visualization. Click the microphone button on the bottom left corner of the free online music visualizer to activate the visualizer function.
You can upload a song or paste a URL to give life to your music track in the form of visuals. If you want, you can also get the Chrome extension of the visualizer and apply dozens of effects to music played on any website. You can use the Butterchurn audio visualizer with Windows and Mac.
7. Synesthesia
The VJ software Synesthesia is also famous as a Spotify visualizer owing to the cool effects it can add to your Spotify soundtracks. With the tool, you can get visual graphics for your otherwise plain music.
The fifty-plus built-in scenes and the effects like filter blown and cloud ten make Synesthesia a much-loved music visualizer. The advanced algorithms in it are capable of converting music into wavy textures automatically.
The desktop visualizer also lets you create visuals for live music. In addition, you can add custom images and make way for an engaging music experience.
8. Magic Music Visuals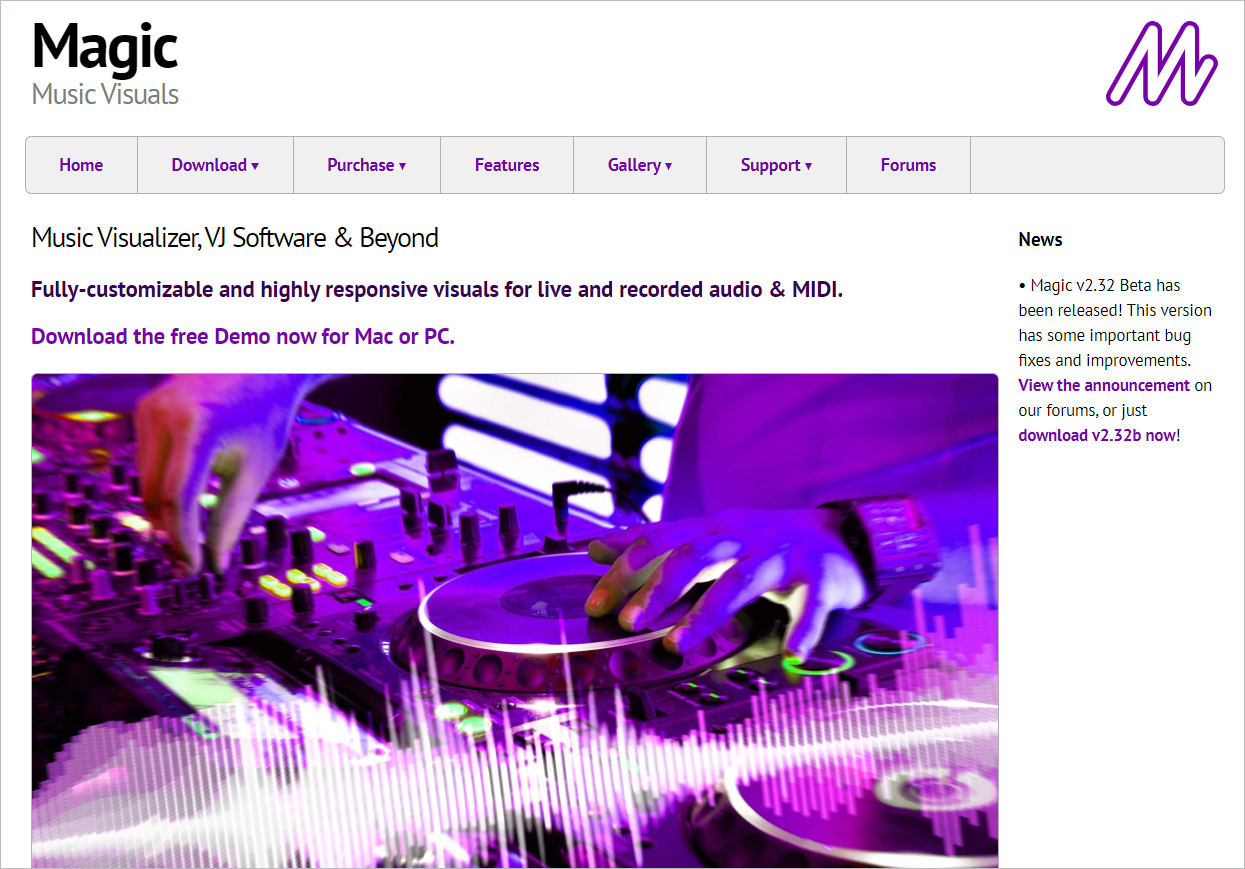 Magic Music Visuals is a desktop platform that mixes dazzling animations and 3D effects to your cool playlists on Spotify. So whether you want a Spotify visualizer for your parties, concerts, or something more serious like research, Magic's charming functions will be helpful.
Magic Music Visuals create 2D and 3D graphics that react to your audio. The 3D visualizations include multicolored geometric patterns. Both audio files and live audio can be given as input to the tool to create an interactive video.
The 3rd-party software is available in two editions – Studio and Performer. You can go with the latter if you want extra visualizer features. The software enables full-screen streaming to different output devices.
9. MilkDrop 2 Visualizer Plugin
MilkDrop 2 is a visualizer plugin that gets installed with the Winamp music player if you select the option. So, when you play Spotify music on the Winamp audio player, press the shortcut key Ctrl + K for the MilkDrop visualizer to appear. You can then apply visualizer effects to the music playing.
The latest version of Winamp supports music platforms like Spotify and Apple Music. But if you want to play Spotify songs on the player software, you need a Spotify Premium subscription. Spotify Free users need to convert the songs to DRM-free Spotify MP3 songs so that these can be subjected to visualizer effects.
During Winamp installation, select MilkDrop 2 visualizer option without fail so as to install the visualizer too.
Get the latest version of Winamp
10. Lano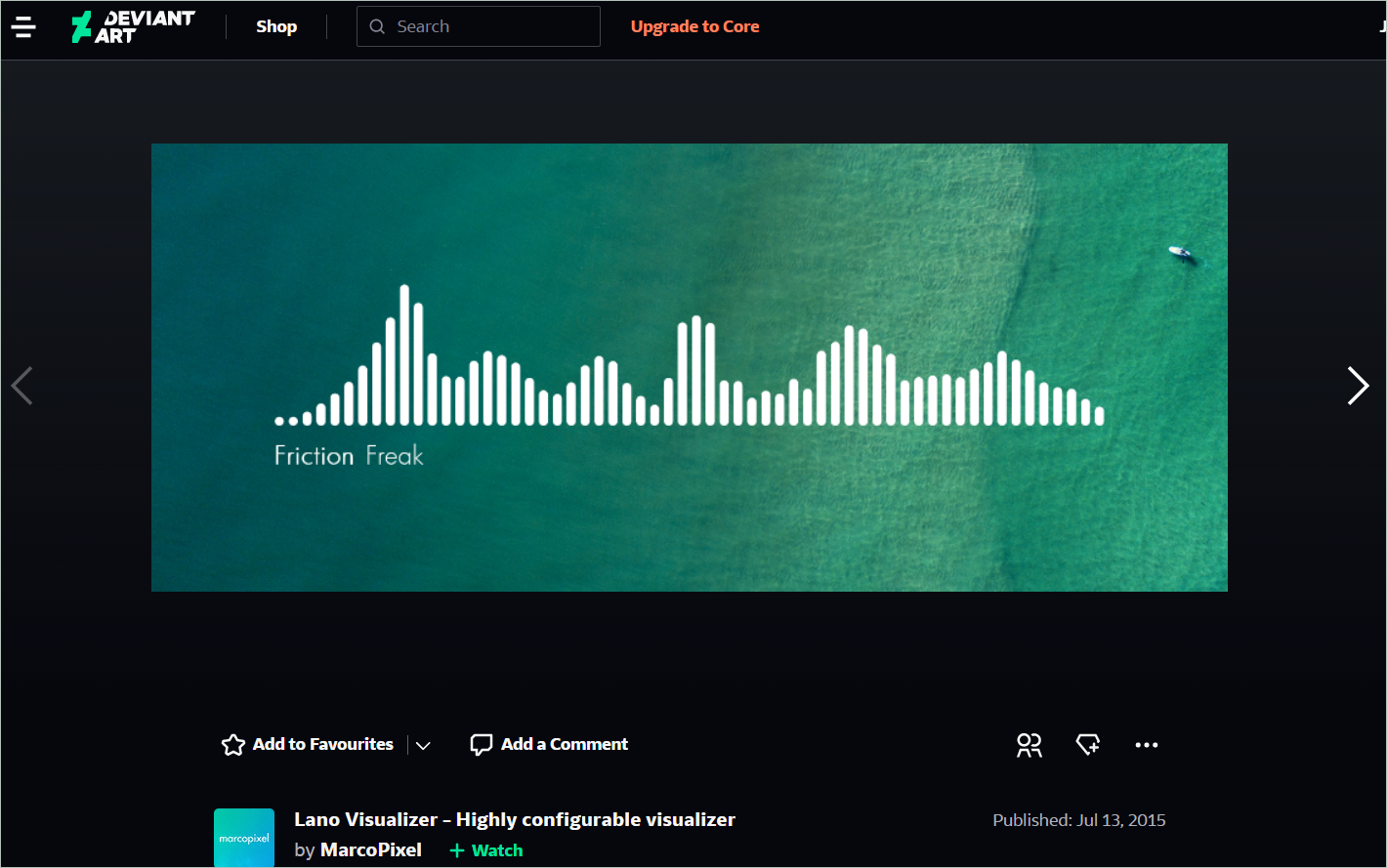 Known as the highly configurable visualizer, Lano is a Spotify visualizer that lets you add many cool effects to your playlists. It is a realtime visualizer with rounded bars. Thankfully, the Spotify plugin offers full Spotify support.
You are welcome to try the visualizer if you have Windows 7 or higher. Users praise the features, including customizable colors and fonts that give a custom touch to your songs.
11. PotPlayer
Popular as a music player, you can also think of PotPlayer as a music visualizer. If your Spotify playlist is played on your system, the PotPlayer can be initiated to create visuals in rhythm with the music. You can even record the screen and get your music video saved simultaneously.
PotPlayer is like a mini version of a visualizer with pretty good features. It has powerful algorithms that build real-time visualizations for Spotify. It is a user-friendly visualizer where a few clicks would give excellent results.
12. Plane9

Plane9 is a Spotify visualizer that creates 3D visualizations in sync with the beats of the music. The 250+ predefined scenes, like a glowing cube and curvy lines, make for a wonderful music-visual experience for you.
The scenes can be combined, and you can immerse in the unending flow of these scenes. The transition between the scenes is smooth. Plane9 is sensitive to sound and reacts to every sound irrespective of the sound source.
13. iTunes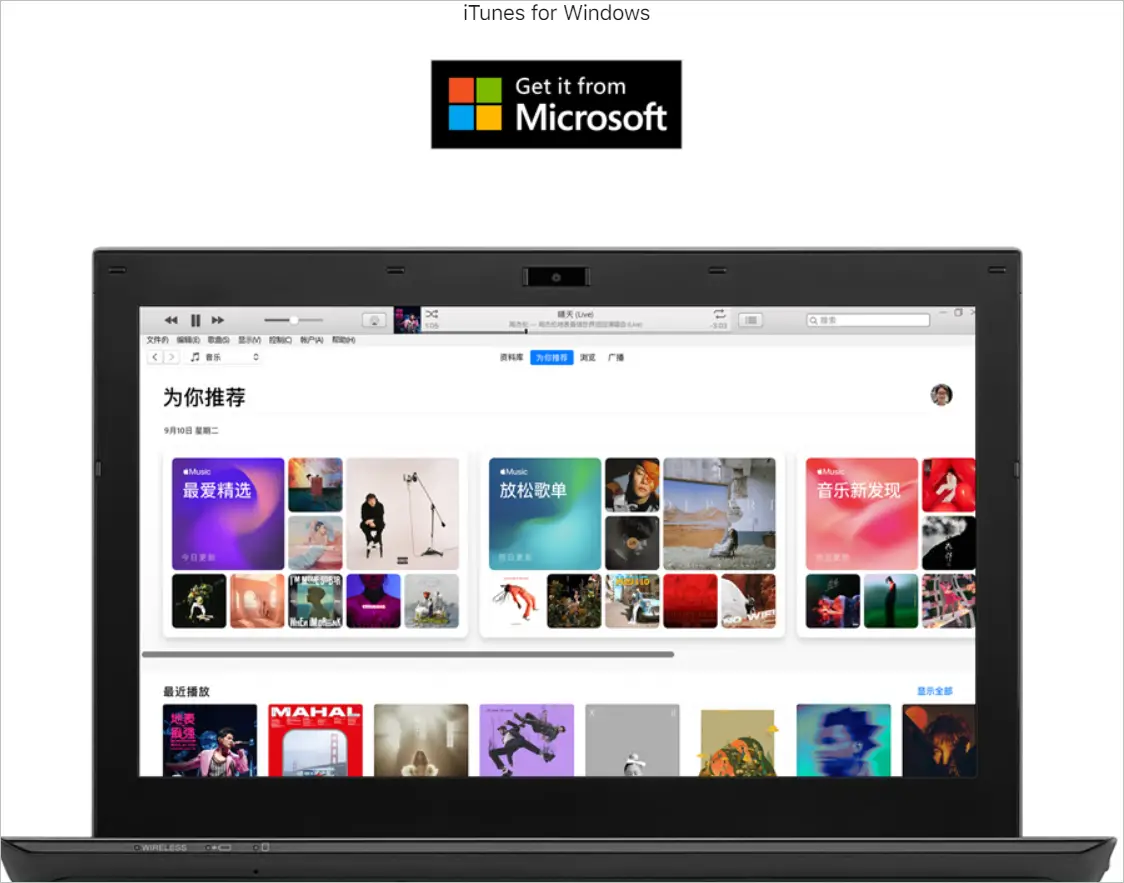 iTunes has a built-in music visualizer that can help you visualize the audio playing from Spotify. You can open it in iTunes by shortcut Ctrl + T. It is an easy-to-use visualizer that lets you change settings in a few clicks.
To play Spotify music, you must first convert the songs to MP3 format and then import them to iTunes. The visualizer lets you create enchanting animations making way for appealing visuals.
14. Windows Media Player

Don't overlook the possibilities of the default media player for Windows, Windows Media Player. It can act as a Spotify visualizer to create awesome visuals for the songs you choose to hear on Spotify.
Right-click on the converted Spotify song you are listening to on the player and select "Visualizations". You can then choose from the list of patterns available. It is also possible to download more visualizations if you want.
15. VLC Player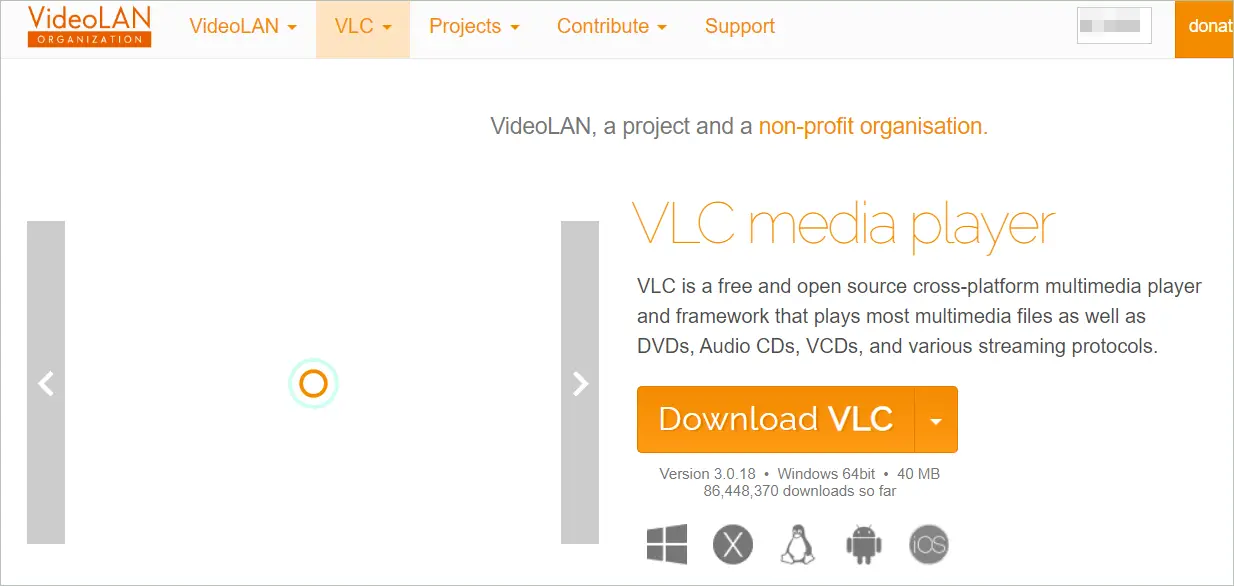 The last one is also a media player that can visualize your Spotify music. Again, you must convert the audio into a VLC player-compatible form. You can then play it on the software to make use of the visualizer for Spotify.
You will get six visualizations in the built-in music visualizer, like Spectrum, ProjectM, Spectrometer, Goom, Scope, and Vu Meter. In the VLC player, go to Audio > Visualizations and choose a visualization you like.
Final Thoughts
A Spotify visualizer is a dedicated tool that offers many options to give life to your Spotify playlists. In any case, giving a visual treat to your eyes is a better option than just listening to music. You have something to look at, and the interactive music visualizers will make it grand with the popular streaming music service Spotify.
You can pick online visualizers if you want to get music visualization in real time on modern browsers. On the other hand, using desktop applications may require you to import your Spotify playlists into them. You can choose whatever you are comfortable with.