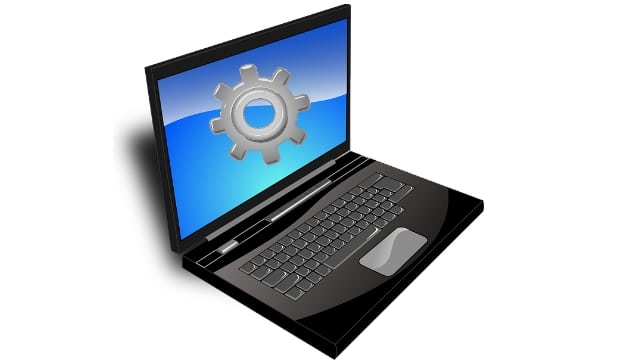 Computer maintenance sounds like a tiresome chore. Whilst in theory, most operating systems have everything you need to manually keep your system in working order, this method of maintaining your system's optimum performance levels is a dire one when put into practise.
Instead, many programs and applications have sprouted out of the innovative nature of the internet, ready to minimize your effort, and maximize your systems performance and security.
Naturally, most of these applications are either confusing to use or down right useless. Thus, choosing the best computer maintenance software can be tricky. So we have taken the initiative to produce a list of the five best, free computer maintenance programs you simply cannot live without.
1. CCleaner

One of the most famous computer maintenance programs is CCleaner – and for good reason. CCleaner is the go-to tool for cleaning up your system, making your computer faster and more secure in the process.
CCleaner is a system optimizer. It removes unused files from your system – freeing up valuable hard disk space, and thus speeding up your computers performance.Using CCleaner, you can delete temporary files, unused files, memory dumps, old log files and more. It also cleans traces of your online activities such as your Internet browsing history.
Additionally, CCleaner contains a fully featured registry cleaner, taking just seconds to clear out a cluttered computer registry. One of the program's strengths over its rivals is its sheer speed. CCleaner takes just a few minutes to clear out your system, making it easy to run it on a regular basis.
2. Speccy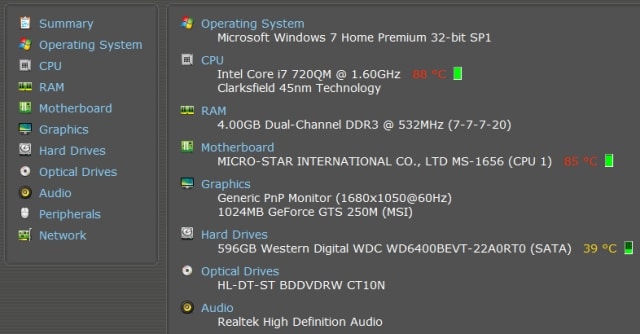 When it comes to finding out valuable information about your computer, Speccy is the perfect tool. Speccy is an advanced System Information software, which also taps in to your computer's temperature sensors, relaying the core temperatures of your motherboard, hard drive and CPU.
In order to keep tabs on your system, you will need to monitor the details. Along with system temperature, Speccy can show you the amount of RAM being used, along with your CPU usage. These figures are vital when analysing the progress your other computer maintenance measures are taking.
On top of these monitoring abilities, Speecy is great for understanding your machine a little better. The program will inform you of your  computer's Processor brand and model, the hard drive size and speed, your current operating system, graphics specification and much more. All of these capabilities make Speccy a great addition to your computer maintenance arsenal.
3. Malware Bytes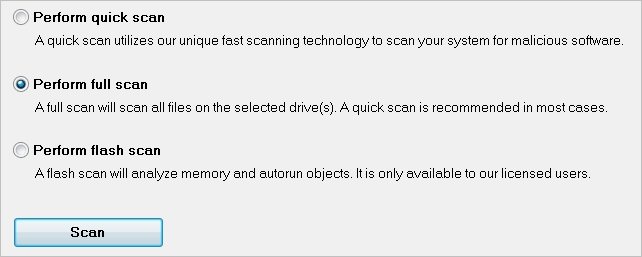 Running anti-virus software s not always enough to keep your system clean. Malwarebytes uses powerful technology to detect and remove all traces of malware and spyware including worms, Trojans, rootkits, rogues, dialer, and more.
Malwarebytes is an extremely efficient tool, offering you three scanning options. A quick scan will rapidly skim your system, searching for malware in the most common places. A full system scan will delve into the deep nook and crannies of your computer, uncovering Trojan horses and worms alike. Licensed users can also perform flash scans, which concentrate on outrun objects and system memory.
This handy program displays results in a clear way, allowing you to either delete or quarantine the malware that gets discovered. Malwarebytes is used by many professionals and has a sturdy reputation when it comes to malware busting.
4. Revo Uninstaller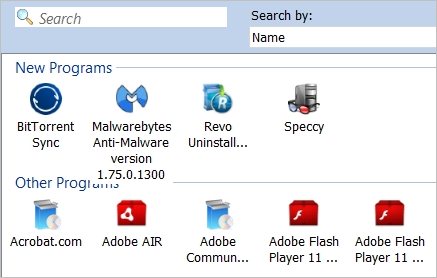 This uninstaller tool lists your currently installed programs and components, ready to be reviewed. Revo Uninstaller offers a comprehensive view of your installed applications, lining up your most recent installations first.
Revo Uninstaller also provides information about the program, its usage and a link to the developer's website. However, its main strength is the Force Uninstall feature, which removed the leftovers of previously uninstalled programs, freeing up valuable space. You can also manually search for programs which happen to be bugging you.
Also, Revo Uninstaller scans for the leftovers of Windows Services, Drivers, File associations, Shell Extensions, COM components, Windows Installer components, program settings and more, giving you the option to delete unwanted files.
5. Secunia PSI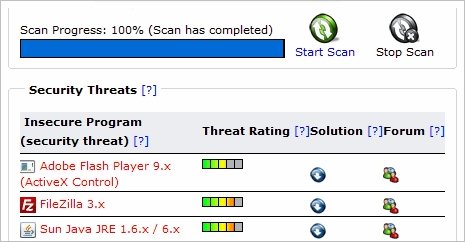 Secunia PSI – short for Personal Software Inspector, identifies vulnerabilities in third-party programs which can leave your PC open to malware, spyware and virus attacks.
Programs left lying around on your PC in need of updates pose a major security risk. Secunia PSI scans all the software on your system to identify programs in need of security updates to combat the issue. Secunia PSI then provides your computer with the relevant software updates.
A great feature of Secunia PSI is its ability to automate updates for your insecure programs, making it a lot easier for you to maintain your system security. Overall, it makes a wonderful addition to your computer maintenance program collection, and a great complimentary application for your anti-Virus software.
Conclusion
So there you have it, five of the very best computer maintenance programs, available free of charge. Not only will these software titles help prevent computer clutter and spyware, but they will also help combat years worth of built up computer mess if necessary.
Of course, computer maintenance stretches further than just unused files and programs. Old software in need of updates and untreated cases of malware can pose equally serious security risks to your computer. Such issues can also have negative result on the overall performance of your system.
To conclude, these applications are the perfect complement to any antivirus software, and should certainly make up the foundation of your computer maintenance arsenal.