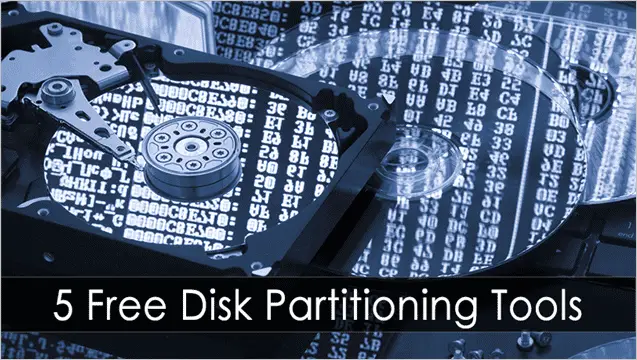 The built-in utility for Disk Partitioning in Windows has never been an easy tool to work with. Fortunately, there are tons of alternatives available for download that make it super simple to format, resize, copy, or remove partitions.
Most, if not all of, of the tools described below provide an easy-to-use manager to make the changes without having to do any math calculations. Perform many different operations on any drive, apply the changes, and reboot to see the results in action.
Take a look at the free tools we've gathered and see which works best for you.
Top 5 Free Disk Partitioning Tools
MiniTool Partition Wizard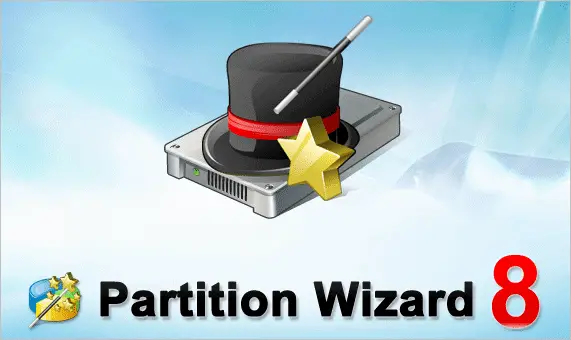 Partition Wizard is a free Windows tool for performing various operations on disk drives. Applicable drives are both internal and external with dozens of options for each.
Resize a partition with ease by selecting the correct drive, choosing the "Move/Resize" menu button, and dragging the rightmost arrow to the left to minimize the overall usable capacity.
Many more options are available for each drive like operations such as "Format", "Split", "Merge", "Copy", "Hide", and 15 other tools like changing the serial number or performing a surface test.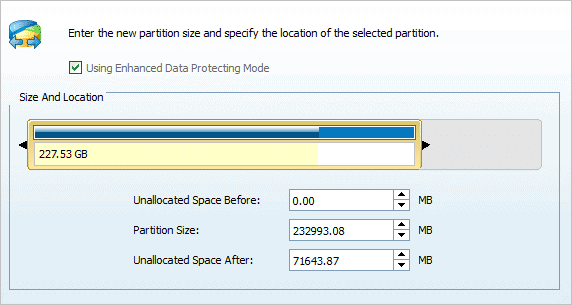 Partition Wizard is free for home users only.
Notable features:
Extend partitions in one step
Convert between NTFS and FAT
Hide partitions
Extend partitions without rebooting
Supported OS:
Windows XP
Windows Vista
Windows 7
Windows 8
EaseUS All-In-One Partition Manager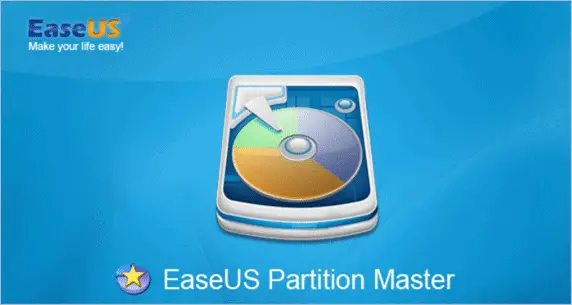 EaseUS has tons of tools. Alongside data recovery and backup software, they also serve a partitioning tool. Resize partitions, recover disk space, and easily manage space on any disk. The all-in-one master edition comes with three embedded tools: Partition Manager, Data Recovery, and Backup & Restore.
This partition manager hosts 15 tasks that can be performed for any number of drives. Merge or copy/paste partitions within the interface with ease or upgrade to Pro to create a bootable disc for performing these outside the Windows Desktop.
EaseUS Partition Manager is free for home users only.
Notable features:
Move/extend NTFS partitions without a reboot
Clean up unallocated space with a free wipe
Convert dynamic disk to basic disk
Run a disk surface test
Supported OS:
Windows 2000
Windows XP
Windows Vista
Windows 7
Windows 8
Paragon Partition Manager
Although the splash screen to Paragon Partition Manager resembles the Start menu, it's easier to create a partition than it is in Windows 8. Simply select and drag a drive to visually see how it will look when completed. Change the values manually to get a precise volume size.
Paragon Partition Manager features what's called "Automatic partition alignment" that allows partitions to automatically align to boost performance of the storage device.
A restart is necessary after changes to ensure the operation completes successfully.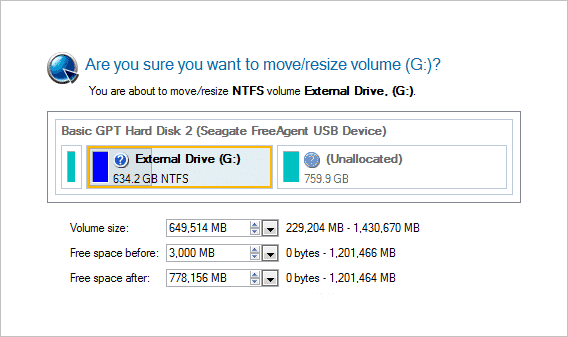 Paragon Partition Manager is free for personal use only.
Notable features:
Create and format partitions
Move/resize/delete any partition
Change the file system type
Boost performance with an automated alignment feature
Supported OS:
Window XP
Windows Vista
Windows 7
Windows 8
Active Partition Manager
Delete, format, change, or create partitions with Active Partition Manager. Easily find the properties for the boot sector records or create a virtual copy of a drive all from the main screen. Changes made to the partitions don't require a reboot, resulting in quick changes that can be reflected immediately.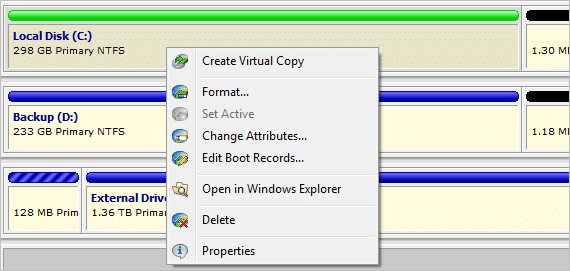 Notable features:
Format a logical drive to and from FAT and NTFS
Edit boot sector
Format flash memory as NTFS
Create FAT32 partitions up to 1TB in size
Supported OS:
Windows PE
Windows Server 2008
Windows 2003
Windows XP
Windows 7
Windows 8
AOMEI Partition Assistant
Migrate an OS or manage disk partitions with AOMEI Partition Assistant. The interface is extremely simple to use. Resize a partition by dragging it's full size to fit your need. Make a bootable disc for free to use when Windows is unable to boot but you still need to make changes to the drive.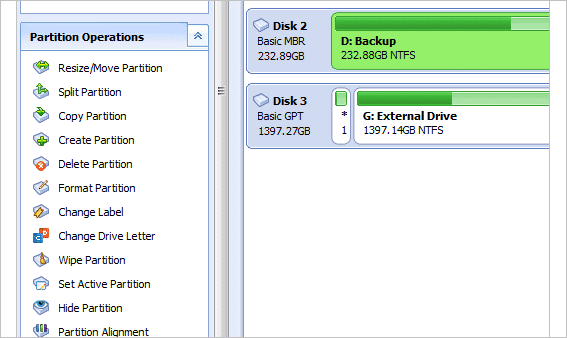 AOMEI Partition Assistant is free for both private and commercial use.
Notable features:
Convert GPT and MGR disks
Migrate an OS to another drive
Tutorials for every management function can be found here
Free for commercial use
Supported OS:
Windows XP
Windows Vista
Windows 7
Windows 8
Conclusion
Any one of the above tools will serve for a great alternative to the Windows partitioning function. If you need to resize, delete, or wipe clean a partition, these are the best tools to do so.