What else do you do when you need to pass the time on the Internet, but try to find some form of entertainment? If you're too bored to watch anime or comedy movies or even surf the web, the only remaining logical thing to do is play games, for which the options are endless. There are even tons of websites out there that have a large collection of online games.
Some game sites are fit for kids while others are open for all ages. Some games involve shooting while others require a different skill like puzzle-solving or board games. Among these categories, and more, is what we can spend our time with when boredom kicks in.
We've collected 20 websites we find to be a great starting point to help you overcome boredom.
1) Kongregate.Com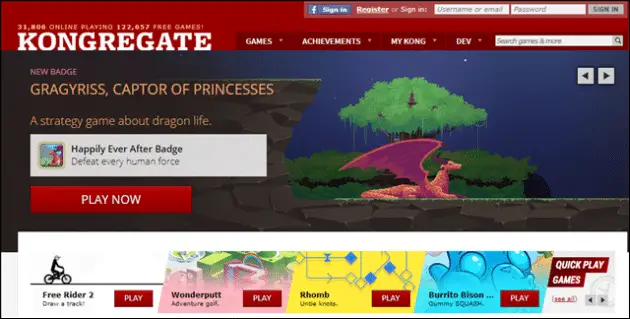 Undoubtedly Kongregate hosts some of the best free PC games to play online. Play games at Kongregate to get achievements, earn badges, and be rewarded with points when you complete challenges.
Competition is fierce with many multiplayer games at your disposal. Choose between over eight main categories like Music, Shooter, Action, and Sports & Racing. Make an account to track all your badges and levels.
2) FOG.com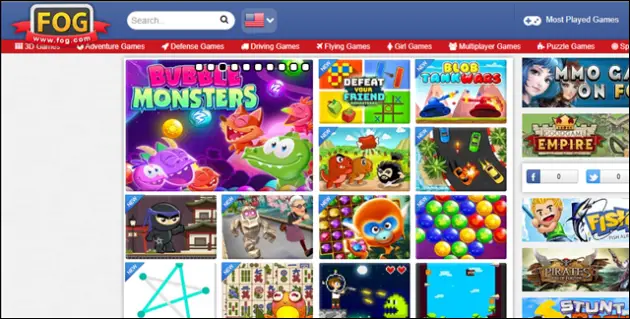 FOG (FreeOnlineGames) has a ton of online games categorized by over 100 tags. Some of these include Logic Games, Shape Games, Motorbike Games, Superhero Games, and Sniper Games.
Take a look at these tags, and you'll surely find a game or two you could call your favorite. You have to sign up for an account to earn badges and coins for leveling up your avatar.
3) Pogo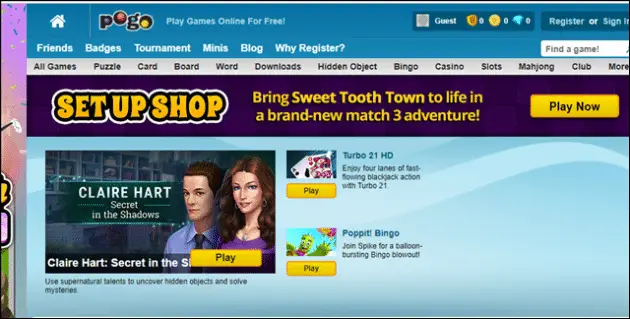 Pogo offers some of the top online games and lots of nice gaming categories. The more you play, the more tokens you can receive and redeem for gifts. Such gifts are real cash prizes up to $50. You can also make a custom avatar called a Pogo Mini and chat with your friends.
4) AOL games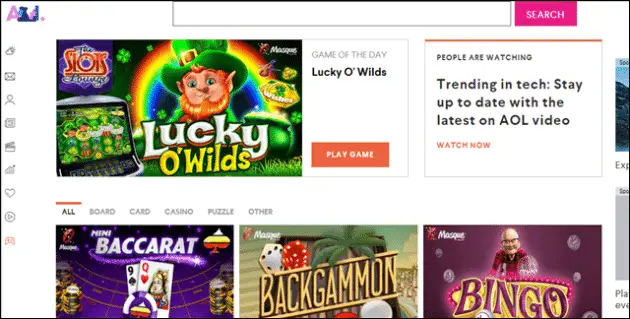 Solitaire Racing or Bird Word by Mahjongg? AOL has all sort of exciting games to explore. A variety of genre like Board, Card, Puzzle keep you stick to the PC for hours. AOL is blended some of the best games to play online and spend time having fun.
It may not have that large collection like other online games websites, but you'll find some cool games to play for sure.
5) BigFishGames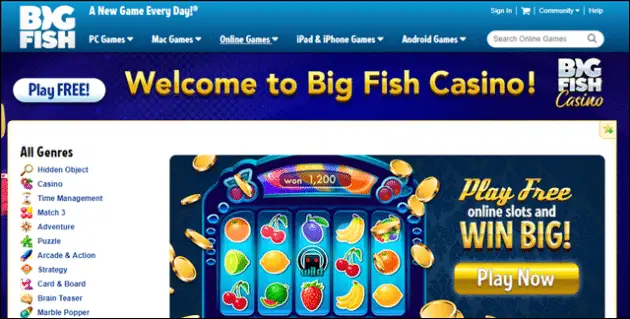 BigFishGames has 12 categories of games. Some include Puzzle, Hidden Object, and Strategy. Lots of new games are continually flowing into this site, so there's no need to play the same old games over and over.
You can find some of these newest games here. Make an account to track all the games you've played and participate in the community section of the site.
6) Shockwave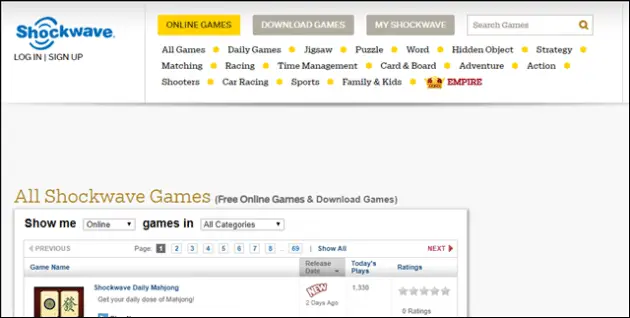 Search through all 16+ categories at Shockwave to find the best free online games. Play with friends, earn tokens to win prizes, play with your friends online, and even create and share your very own games when you make an account.
Some fun categories to play may be Car Racing, Shooters, Jigsaws, and Adventure.
7) MiniClip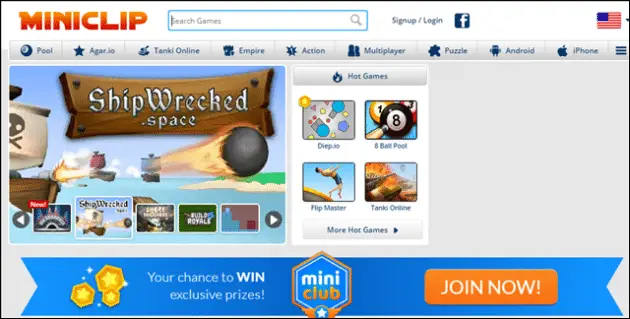 Miniclip used to be own go-to site because of its massive 100+ categories of games. You'll find hours of entertainment here with sections like Multiplayer, Pool, 3D, and Tower Defense.
Sign up for an account to save your high scores, win game awards, play with your friends, and earn free credits for redeemable value.
8) FreeArcade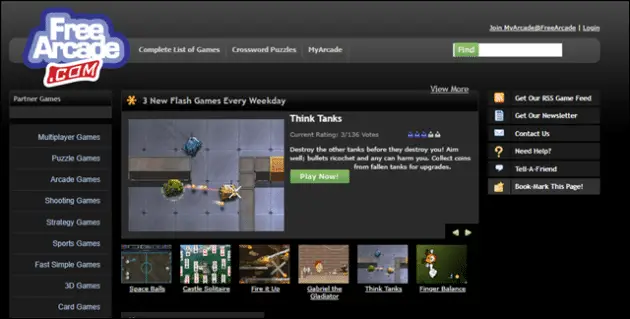 FreeArcade has a massive list of best free computer games to play online which include ones filed under Graphic Adventures, Casino, Text Adventures, and Puzzle tags.
This site also has nice crossword puzzles every week. Sign up to save your favorite games to your account.
9) Armor Games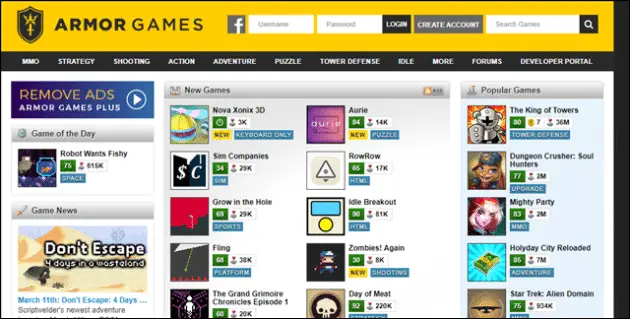 ArmorGames has really popular online PC games, evident by a play count next to each one. Kingdom Rush, for example, has been played nearly 46 million times.
10 main categories separate the games with a prominent one being MMO (Massively Multiplayer Online). Create an account to play these games or play as a guest for most of the other categories.
10) King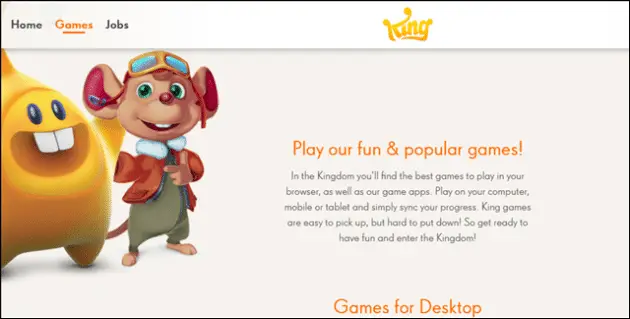 King is known for its cash prize awards for playing tournaments. Win money by playing against other users from around the world. There are lots of games to choose from like Puzzle, Actions, Word, and Card games.
11) Y8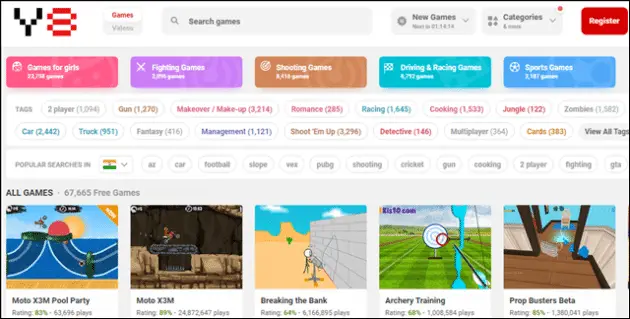 Play single or multiplayer games at Y8 as it can be an option for people looking for some free multiplayer games for PC. You'll find a gigantic database of games that surely no one could get through in a lifetime. Ninja, Food, and 3D games are just a few of their top categories. Y8 has over 5,000 games with all of them set up with tags here for easy searching.
Register for an account to upload your own games for others to play. You can also sign up for their RSS feed for new game alerts here.
12) Addicting Games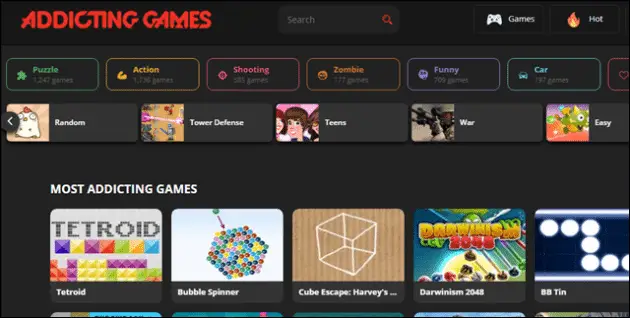 There are 30 categories to choose from at Addicting Games like Scary, Funny, War, and Flying. Find some really cool 3D multiplayer games here. Create an account and profile to rate and review games as well as challenge your friends.
13) Agame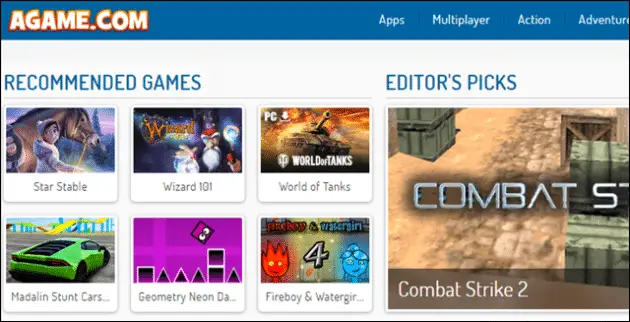 Agame has games in 13 categories, of which some include MMO, Girls, War Games, and Social Games. Hence it can be a good pick to explore some free to play PC games without downloading them.
See how well you might like a game with the rating count next to each thumbnail. Create an account with Agame to add friends and save your favorite games to your account.
14) Girls Go Games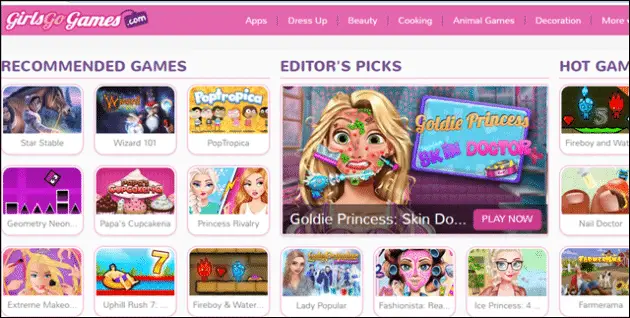 With the elegant and ladylike pink color UI, Girls Go Games is a dedicated online gaming site for girls/women. It has some beautiful set of games for girls that may interest them and make them stay glued to the screen for hours.
It's easier to choose games with its Recommended Games, Editor's Picks, and Hot Games sections if you are confused about where to start from. It has games for all the feminine interest for say Dress Up, Beauty, Cooking, Decoration, etc which caters to all age groups.
15) Bored.com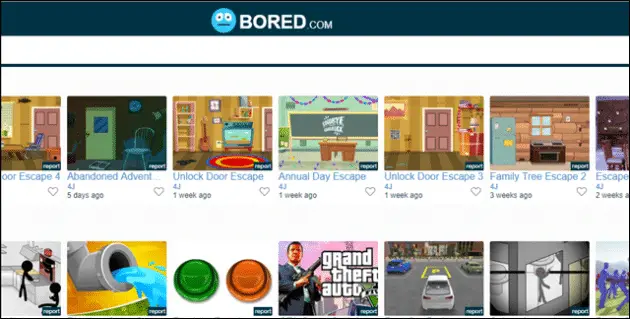 The name of this site truly signifies what you're feeling when you're looking for some good online games. You are bored, you really need to take a break from reality and spend some time mindlessly shooting stuff. Bored.com is an ideal spot to play some fun free online games on the computer.
As you scroll down to the bottom of the page, the website has perfectly categorized the games to make it easy for you to pick up a game you like the best. From Action to Arcade, to Candy to Crossword, to Zombie Shooter, Bored.com is nothing but a solid collection of some best online games for PC.
16) Games House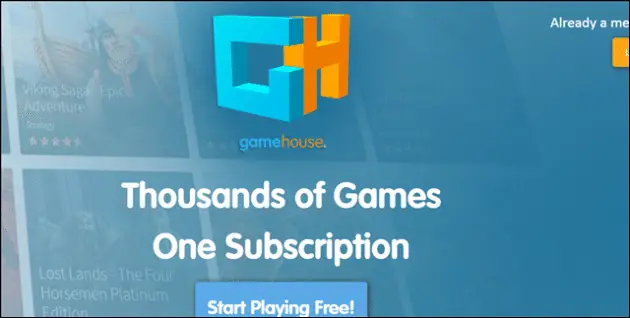 Not only Game House allows you to enjoy some best online games, but you also get to enjoy some unique game categories like Hidden Object, Time Management, Strategy, Puzzle, Card, Mahjong and much more.
The games are free to play but only for 60 minutes. Then you need to move to a paid subscription which unveils some perks like unlimited access to over 1,000+games, new games every week, and a lot more. The subscription costs only $10.99 per month.
17) GamesGames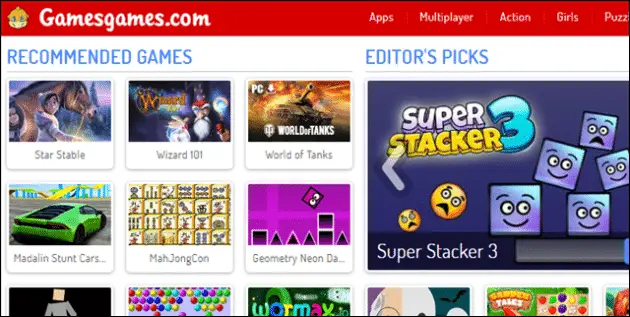 GamesGames comes with an ultra collection of some top online games to play on a PC. You have a plethora of options to choose from whether you are a fan of multiplayer games, Action games or Puzzle games.
There is a specific section made for girls to play some female-oriented games on their computer. The Recommended Games section help you choose some good options when you are running out of the ideas about what to play next. Some listed games like Thrill Rush and Troll Face Quest even have their mobile apps for Android and iOS.
18) Arkadium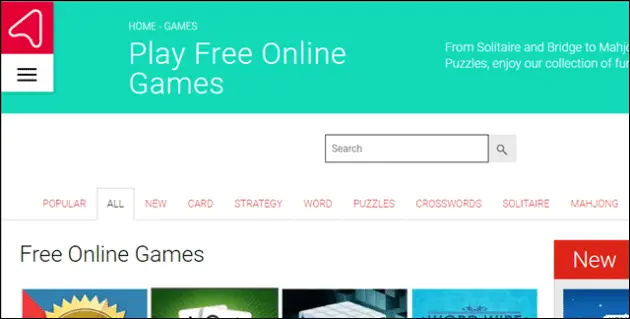 When it comes to playing some of the best online game for free, very few sites come close to the choices provided by the Arkadium games website. With an excellent and well-sorted user interface, Arkadium delivers never-ending gameplay with a huge collection of some top online games to play anytime and anywhere.
The usual categories of games are present and include Card, Strategy, Word, Puzzles, Crosswords and many more to explore and spend some delightful gaming time.
One of the cool features that Arkadium provides is any of the games listed can be added to your computer desktop as a shortcut. So there isn't any need to fire up the browser and type in the name of the site or game. You can directly fire it up using the game shortcut. This is unique to Arkadium and allows you to save some precious time so that you can start wasting it having more fun.
19) a10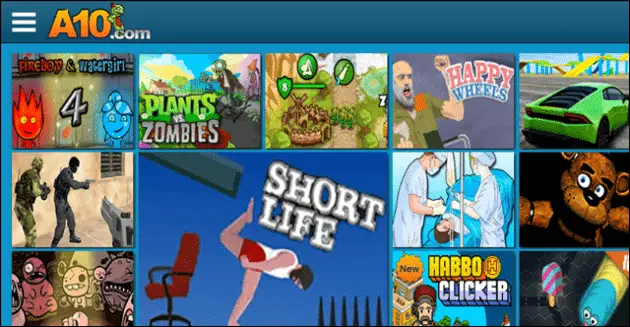 A10 gaming website defines versatility having almost all the popular genres if games that include Adventure, Multiplayer, Shooting, Skill, Driving, Sports, Simulations and much more options. The website is simple and serves the purpose with no clutter.
People, wanting for some best online games for PC where you can play without having to download them, must consider A10.
20) Cartoon Network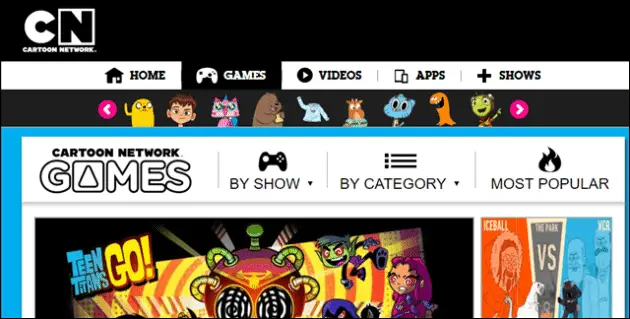 Cartoon Network has always been a place where the majority of children spent their childhood watching some incredible cartoon shows. Millennials have an enduring impression of Cartoon Network on their mind and heart as they grew up watching these shows.
Well, there is more to do on the Cartoon Network website than just watching old cartoons – it has a nice collection of online games for all age groups. You can revisit your memories by playing some top-notch Cartoon Network games whether it is Teen Titans, Ben 10, Scooby Doo, Dexters Lab or Power Puff Girls.
To play games by your favorite character or cartoon, simply click on "By Show" drop-down menu and choose the one you like.
Conclusion
With 20 gaming sites and a plethora of games on each of these, there's no doubt you'll have hours of fun. Pick the first few and see how you like them and when you get bored just move on down the list.
By the time you reach the bottom, they'll be new games at the top, and you can start all over again. If you have any other time-wasting super fun game sites, please let us know and we will add it to the list if they make the cut.
(Article updated on 19th December 2020)