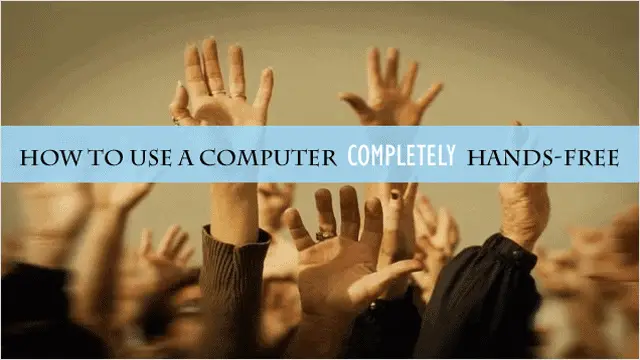 Now you can drink your coffee, pet your dog and use your computer all at the same time. That's right, technology is finally making it possible to easily use the PC hands-free, and the keyboard and mouse will soon be mere options in a sea of computer-use technologies.
Voice recognition is just the beginning of the options available too, with ingenious devices popping up all over aiming to provide a solution to this long-existing quandary, which is nice – the voice isn't always the hands-free alternative you want to use.
Our guide will outline 6 awesome ways to use your computer completely hands-free.
Going Hands Free on Your PC
Voice Recognition Software
Speech control software is one of the most widely known and popular ways of controlling a PC hands-free, and Dragon Dictate is by far the most well-reviewed voice dictation program out there and the go-to choice if you're looking for superior voice recognition software. However, if you're looking for a free option, the built-in Windows Speech Recognition is a decent program.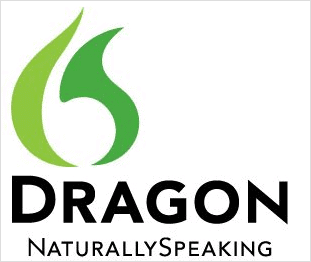 While it can take hours to completely set-up voice recognition properly and to train yourself how to use it, voice recognition in general offers a great way to control every aspect of a PC, and commands that both the mouse and keyboard would otherwise do. A good headset with a quality microphone is also a must to ensure error-free voice recognition.
Not ready to invest in a paid program? The Windows Speech Recognition program does a pretty tidy job.
Webcam Control
When it comes to your old webcam, you can do a lot more with it than just share your mug with friends and family. You can also use it as a hands-free mouse. It works by tracking your head movement using sensors. There are even other programs in the works that let you completely control the mouse by a left and right blinking.
One of the best programs out there for webcam control of the mouse, and is also free, is Camera Mouse, developed by students at Boston College. It tracks head movement and moves the cursor in accordance, and lets you "Click" by hovering the mouse pointer.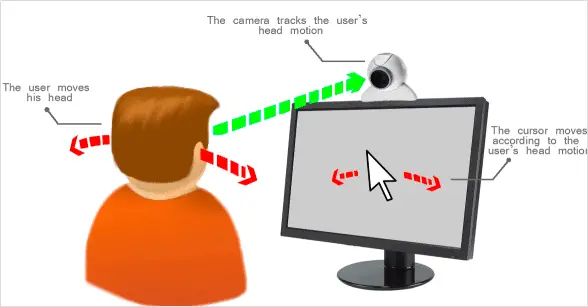 Hands-Free Touchpad

For those who don't mind using their face to do the dirty work or are unable to use their arms, The Hands-Free Touchpad from ErgoTouchpad.com is an interesting alternative to the typical touchpad. The "Hands-Free" part comes from attaching their touchpad to a bendable arm, allowing the user to place themselves in front of it and use the touchpad completely with their face, hands-free.
The Foot Mouse
If you like the idea of using lesser-used skeletal joints to do your computing, then the Foot Mouse from BiLiPro is a mouse you may love. The cursor is controlled by using a right foot pedal and the clicking is done by hitting various buttons on a touchpad to the left. The pad has controls for clicks, double clicks, and shortcuts. This ingenious mouse retails for $149.99.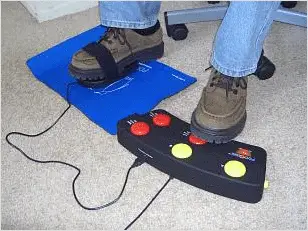 Bluetooth Mobile Control
While Bluetooth enabled mobile devices to allow you to have hands-free use of your mobile device, such as texting and answering calls hands-free, it's also possible to use your mobile device to communicate with your PC, specifically – have it answer calls when you're on your phone. It can even record messages/voicemails on your PC. You also get the ability to control your mouse, keyboard, multimedia, presentation or power system commands.
To set this up, turn on Bluetooth connectivity on your PC, then sync the devices using the Bluetooth Remote PC app. Once the two devices sync, the hands-free phone answering feature is turned on, and call-forwarding can be put in place. The tutorial for setting this up, general usage ideas and other relevant information can be found here.
The only limitation is this option is only available for Android devices.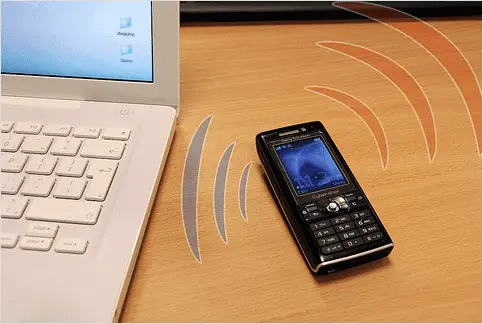 Motorola HC1 Headset Computer
For a cutting-edge gadget designed for professional people that need their hands-free to perform their occupation safely, the Motorola HC1 Headset Computer puts the PC right on your head and utilizes both head movement detection and voice recognition technology to make it hands-free.
This high-tech headset has a built-in camera and microphone to give it superior hands-free computing capabilities. The HC1 retails for $4,000 and has 512MB of RAM.
Conclusion
Wearable and hands-free technology are not only hot right now, it's here to stay, and the plethora of gadgets above prove this more than ever. While some of them require a definite change in your regular PC habits, if you can make the leap, your wrists and hands will reap the benefits in a big way for years to come.
For more information on voice recognition, check out our post – Take Advantage of Speech Recognition for Free in Windows 7