We all know surfing the internet can be a dangerous place for the unwary, and it, unfortunately, isn't getting any safer, especially when it comes to personal information security and malware infections. New malicious programs are created every day making it nearly impossible to protect your PC 100%, and many malware programs simply do not add entries to the "Add/Remove Programs" area.
But when the inevitable happens, and you do get snagged up by malware, whether it's on your system or just a browser, it's a lot easier nowadays to remove it. Whether you manually remove the malware or use a software uninstaller, anyone can figure it out, as long as you take the time to do it right that is.
Our guide will outline some steps that'll help you remove malware that doesn't show up in the Windows Control Panel.
Knowing if Your PC Is Infected
As you use a computer, you get pretty adept at recognizing when things are not running quite right. When your computer becomes infected with malware, the symptoms to watch out for are easy to spot. Some of the most obvious is your entire computer or internet browser running slow, programs and sites taking longer to load and a slower start-up
Mysterious pop-up that happen in-browser is another sign your computer may be infected. Many instances of malware will attach itself to your browser, specifically targeting Internet Explorer, Firefox or Chrome. If you've gone from no pop-ups to several suddenly, chances are you have malware somewhere on your computer.
If you also notice Advertisements at odd places or a sudden change in your search engine or language preferences – this is another sign that something is messing with your browser.
Scan your PC for Viruses
Running a typical antivirus software, such as Norton, AVG or Avira, is another required step for removing malware. Most antivirus programs can find several types of malware, particularly viruses and Trojans, which we all know can stay hidden on your PC indefinitely.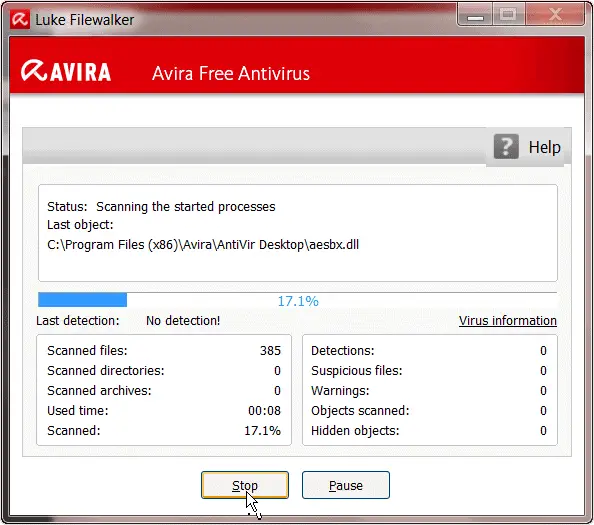 Run a basic scan, and most antivirus programs will uncover hidden malware and ask if you'd like it to be deleted. While it may not be able to remove all malware this way, it will at least give you a good start.
Not sure about which Anti Virus to go for. Our friends over at TechSupportAlert have compiled a list of the best antivirus software with excellent review. You can check it out here.
Scan Your PC for Malware
After completing an antivirus scan, the next thing you should run is an anti-malware program. Keep in mind however that not all anti-malware scanners are created equal. Malwarebytes is considered one of the best options out there for identifying and removing malware and best of all it's free. Otherwise, Spybot and Microsoft's Malicious Software are great options.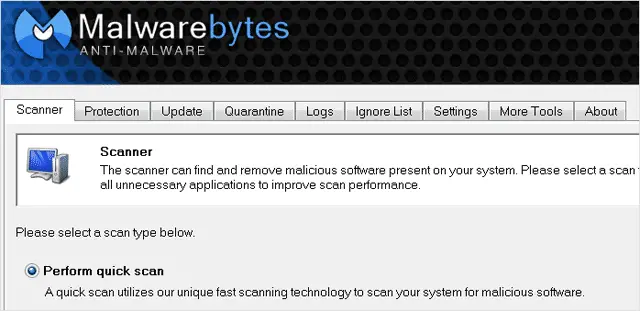 Remember, a good anti-malware program should be able to detect and remove malware, scan your apps for malicious code, stop unauthorized access to your personal data and identify applications that may be tracking your location.
Inspect Suspicious Entries for Uninstall Files
If the malware is still lingering on your PC after running antivirus and malware programs, a little more digging may be required. Malware is getting smarter every day, with developers hiding it deep within your PC. This means you have to search your hard drive for the name of the malware and then delete it manually, or if it's available, look for an "Uninstall" file in the malware's folder and remove the malware that way.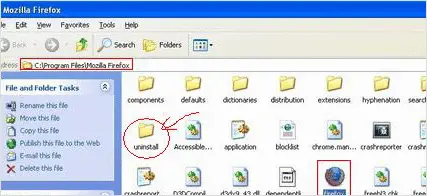 Note: Malware targeted at internet browsers will often have a separate uninstall file located in the "App data" folder of the browser.
Try a Software Uninstaller
When all else fails, try a software uninstaller to remove any lingering malware from your PC. This is another great method for fully removing malware and there are several software uninstallers to choose from.
ZSoft Uninstaller, Revo Uninstaller, and GeekUninstaller are some of the best options. A good software uninstaller shouldn't cost a thing and should be minimalistic and easy-to-use.
The best thing about software uninstallers, of course, is that they can find all files related to your target software across your computer, not just what is shown in the "Add/Remove" area, and they can analyze how and where it was installed as well.
Software uninstallers also search for leftovers after uninstalling a program, clean up any program that starts up when your computer does, deletes entries from programs that are no longer installed and they can find and delete temporary files and folders.
Contact the Developer
If you're still running out of luck and can't seem to remove the malware from your computer, you can always do what computer-savvy folks do and contact the developer of the malware or software directly. You can ask them for specific uninstall instructions. A quick visit to the site at the developer and an email sent over to them will usually produce an answer.
Conclusion
Remember, staying protected against malware is a daily fight. Make sure to keep your antivirus and anti-malware programs up-to-date to stay fully protected, and don't forget to utilize a software uninstaller too. They are one of the greatest things to happen to fully uninstalling pesky malware in Windows.
For more advice on deleting files you don't want on your computer, check out our post – How to Delete Undeletable Files From Your PC the Easy Way