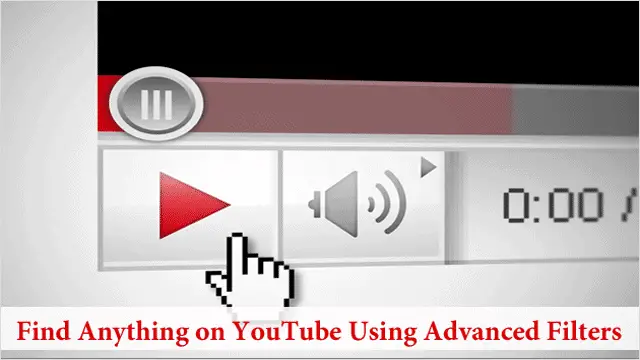 YouTube is one hugely popular site. It's become second to only Google in the landscape of the most popular go-to search engines, with an unbelievable 35 hours of video content uploaded to the site every minute.
Not only is that a lot of content to watch, it's a lot to organize as well, with many of it slipping through the cracks as you search. You can however track down exactly what you're looking for on YouTube if you know how to use the right search parameters, aka search tricks that is.
Our guide will show you how to find anything on YouTube using advanced filters.
Find HD Videos
If you have a fast enough computer that can play HD videos without any issue, then you must add the ", HD" search parameter to your bag of YouTube tricks. What this trick does is only find videos on YouTube marked as being HD. To use this parameter, simply add it to the end of whenever you're searching.
For example, "David Bowie, HD."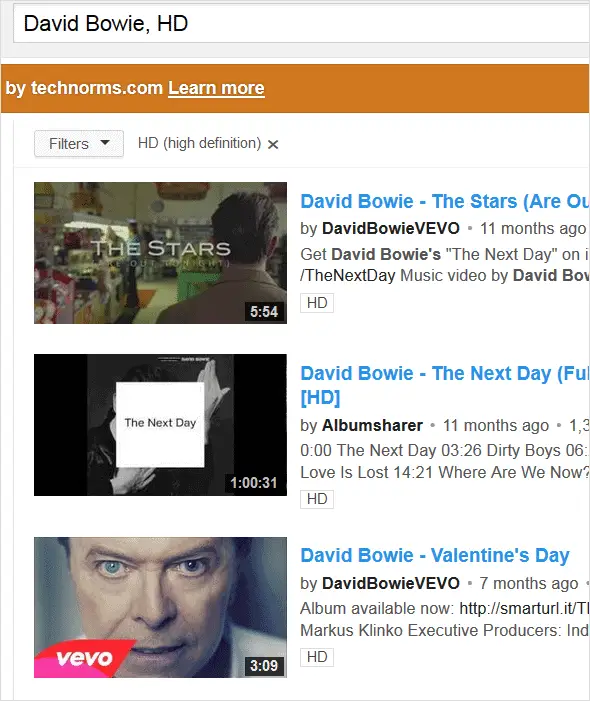 Find Full-Length Movies
If you're a movie buff who enjoys watching full-length movies online, you can find legal full-length movies on YouTube too. To find them, type the director's or actor's name, and then add ", movie" after it. While none of them are pirated and therefore cost something to watch, most of them can be watched online for a few bucks.
Check out the example, "Bill Murray, movie."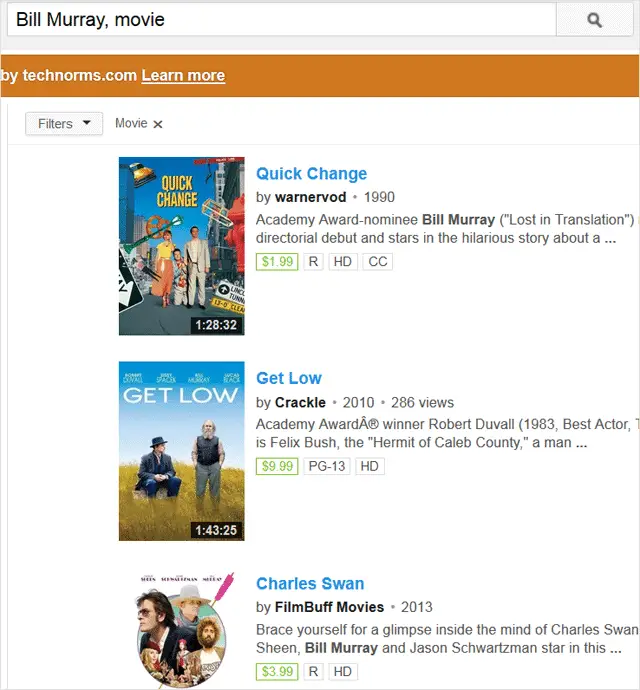 Find 3D Videos
An interesting addition to the video world in the last few years has been 3D, and YouTube has added a 3D search parameter to their site as well. Even if you don't have 3D glasses, some of the 3D videos can still be watched. To have only 3D videos in your search results, add ", 3D" to the end of your search query.
For example, "National Geographic, 3D."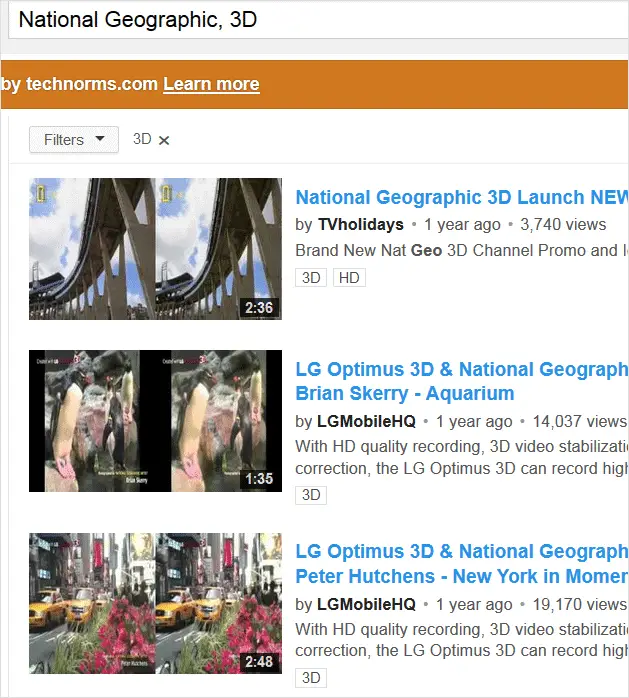 Find the Long-Version of a Video (or the Short)
If you're a music buff and want to view both the long and short versions of a certain track, you can do so easily by simply putting ", short" or ", long" after the title of the song. You can also do this with an artist's name and find dozens of long or short tracks attached to them.
For example, to find the longer tracks by Beyonce (anything longer than 20 minutes), here's what you would enter "Beyonce, long." You can also change the word "long" for the word "short" and only find videos under 4 minutes long.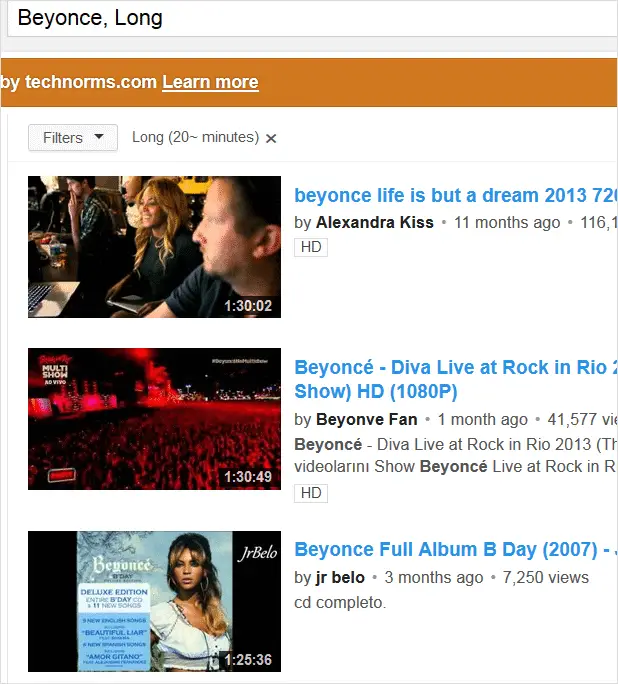 Find Playlists
Another great filter for anyone looking for tunes on YouTube is the ", playlist" search parameter, which will only show playlists of the artist you  enter. For example, by entering "The Who, playlist," only playlists containing music by The Who will be displayed.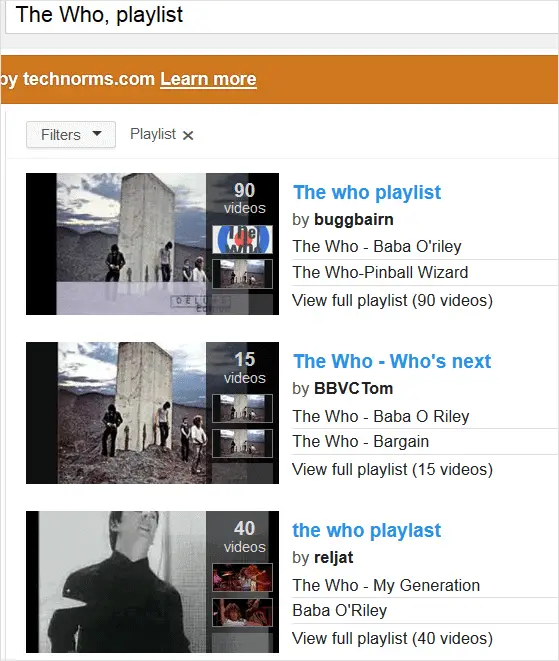 Find Official Channels
If you're a connoisseur of "official" channels on YouTube, such as the official channel of your favorite artist or TV show, you can easily find official channels for all the big players by simply adding the search parameter ", channel" to the artist or the TV show you're looking for.
For example, "The Rolling Stones, channel."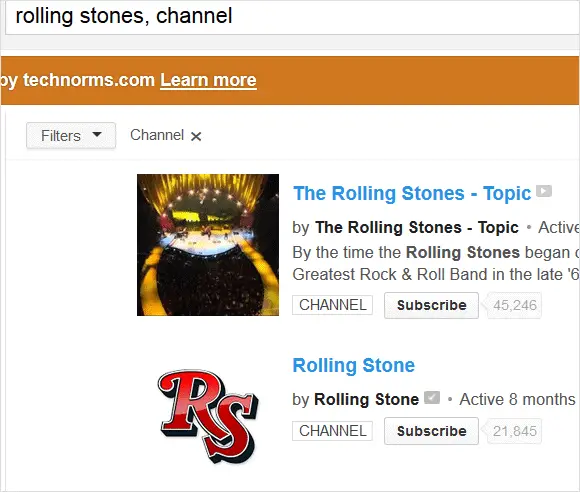 Find Videos from a Specific Time Frame
And lastly, one of the most useful search parameters – time-based search queries to help you find exactly what you're looking for. YouTube allows you to search for videos uploaded from a specific time frame, whether it was in the last day, week, month or year.
To search within any of these time-based parameters, simply add ", hour," ", today," ", month," ", week" or ", year" to the end of your search term to find videos from that specific time range.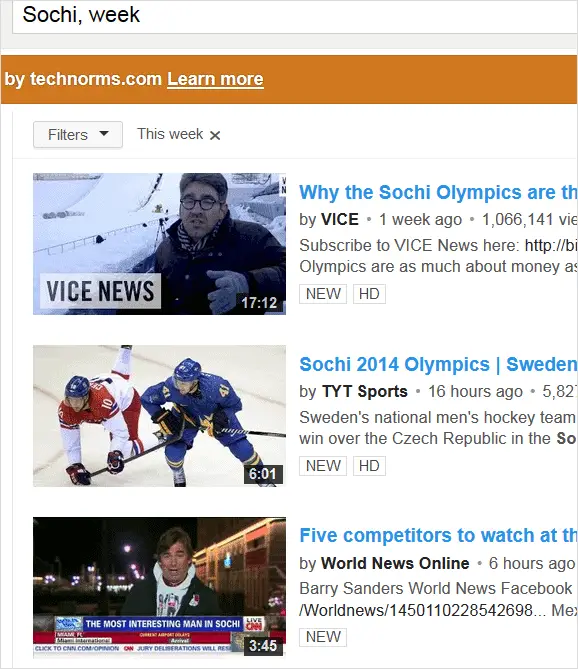 Conclusion
Search tricks have long been a great way to search the Internet, with Boolean being the main method most people use to search the web. These new search parameters however definitely make it easier to peruse. Just remember, YouTube performs searches by the millions each minute. It's much more powerful than you realize. These search parameters have a strong possibility of changing your computing-life once you get the hang of them.
For more information on using YouTube smartly, check out our post – How to Preload and Buffer Entire YouTube Videos By Disabling DASH Playback