Up and Running, Always
It can be annoying to find your computer asleep when you come back to it after a short break. Your computer may even fall sleep while you're watching a video or during a presentation, when you touch the keyboard/mouse for long periods of time. Windows has a built-in power saving setting that activates after long periods of inactivity – or, at least, what Windows considers inactivity. Windows still hasn't figured out that your PC is active when a video stream is running in the background, especially when its not being watched in the full screen mode!
While these settings can be useful if you use a laptop, there is no reason why you should have to put up with your computer sleeping while you're still using it. There are several ways you can keep your computer awake without having to touch the mouse or keyboard constantly. Don't worry if your IT department at work won't let you fiddle around with your computer settings, we've got that scenario covered here.
Check out Mouse Jiggler
Mouse Jiggler is software that fakes mouse input and makes Windows think you're moving the mouse. Mouse Jiggler is actually made to prevent your screensaver from popping up when you don't want it to, but it works just as well to keep your mouse awake. If you get Mouse Jiggler, you won't have to fiddle around with any of your computer settings, so you should be safe from your system admin.
When you're going to stream a movie, give a presentation or go for a coffee break, enable Mouse Jiggler first. Your mouse pointer will begin to move minutely. This movement is enough to trick Windows into thinking you're still using your PC. If you find the movement of the mouse annoying, you can enable the Zen Jiggle mode, which will make the pointer invisible and keep the movement limited to the background.
You can get Mouse Jiggler for Windows here.
Get Coffee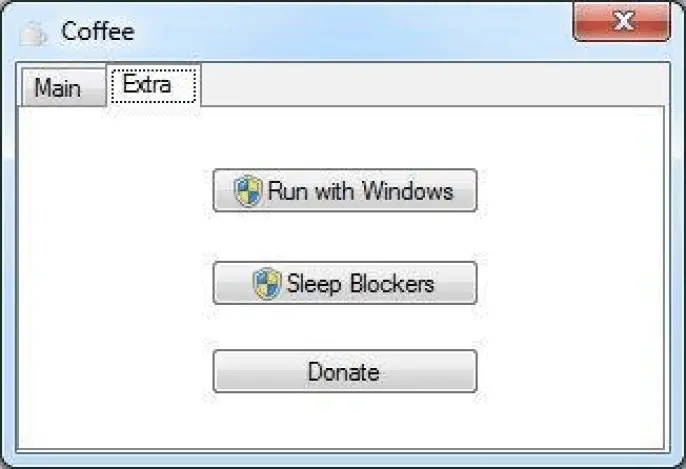 Coffee is software just like Mouse Jiggler except that, instead of moving your mouse, it hits the F15 key in the background. F15 keys aren't present on most keyboards but are still recognized by Windows, so chances are you won't have it mapped to anything.
Coffee will keep your computer awake when you're downloading files or if files are being transferred over your network.  So the next time you're downloading games from Steam, your computer won't fall asleep halfway through the process.
You can download Coffee here.
Change the Power Settings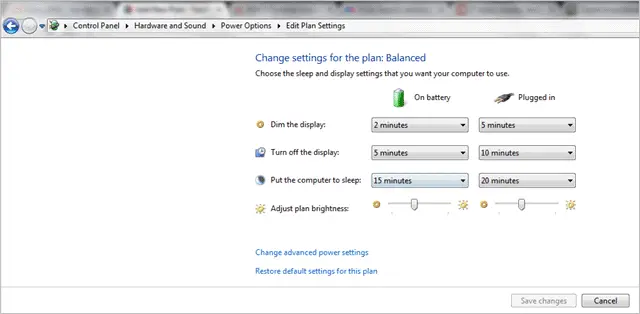 If you don't want to download software to keep your computer awake, you can change the power settings.
To do that, navigate to "Control Panel > System and Security > Power Options" and then click on "Change plan settings", next to your default power plan.
Alternatively, you can just type "change power-saving settings" in the Search tab in the start menu and click on the option that shows up.
Once you are at the" Edit Plan Settings", you have two options – "Turn off the display" and "Put the computer to sleep" – with dropdown menus beside each. Here, you can choose to turn have your computer sleep after 1 minute of inactivity, 2 minutes of inactivity, 1 hour of inactivity and never, with every conceivable option in between. Choose any setting that suits you and save settings – and voila! you're done!
If your computer wakes up locked and you find that annoying, you can change that setting on the "Edit Plan Settings" page too. Just click on the "Change advanced power settings" option at the bottom of the page, find the "Require a Password on Wake up" option and choose No in the drop down menu beside it.
You can also change other power settings here, like keeping your computer awake when media is playing in the background. We don't recommend you change too many things here, though, unless you know what you're doing.
Finally
The easiest (and safest) way to keep your computer awake without touching your mouse or keyboard, in our view, is by downloading Mouse Jiggler or Coffee – the software options we've described above.
That way, you don't have to mess around with your Windows power settings and end up conserving more power for your laptop or tablet. If you use a PC instead, though, changing your power settings might be what is right for you.