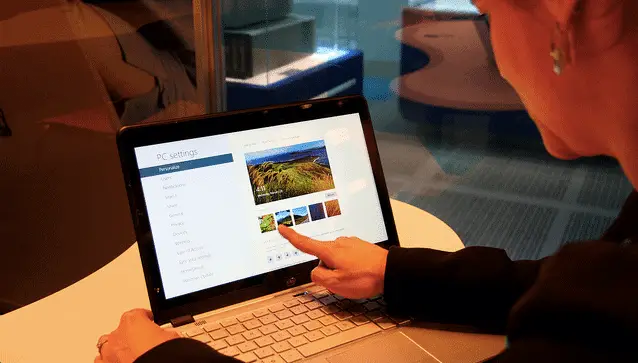 Since the release of Windows 8/8.1, touch screen functionality has become something that's been slowly integrated into desktops and laptops. Windows 8 and 8.1 works best on a touch screen device, which is one of the reason it's been ill-received by consumers.
However, for those who still don't want to use touch screen functionality and would rather use a PC like they're used to utilizing it, this can be turned off and on as they see fit.
Let's walkthrough the steps to disable touch screen functionality on a laptop or desktop running Windows 8, 8.1 or 10.
Disable Touch Screen Functionality in Windows
These steps will work on Windows 8, 8.1 and 10 desktops and laptops that have touch screen functionality through monitors or built-in displays.
Touch screen functionality in Windows is totally dependent on the type of display you're using and the drivers involved. If you aren't using a touch screen, then you won't see the drivers installed for the functionality; if you are using a touch screen, the drivers should be pre-installed to work on a laptop and would've had to be installed on a desktop once you hooked up a touch screen display to it.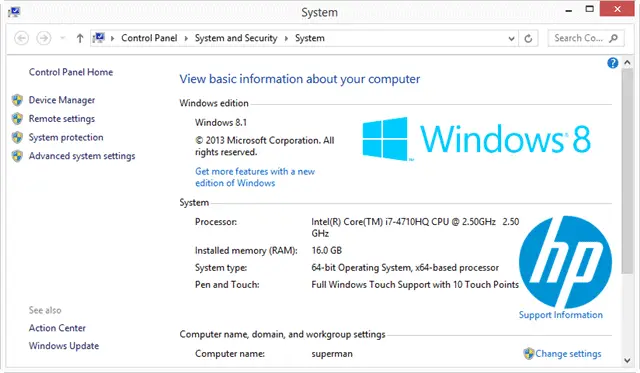 Open up the Device Manager in your version of Windows. You can do this by searching for it in Windows 8/8.1 or by right-clicking My Computer or This PC.
Once open, look for "Human Interface Devices" and expand it.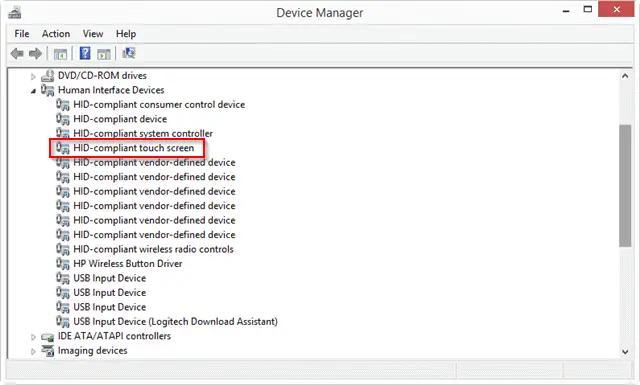 Right-click on "HD-compliant touch screen."
Then, click "Disable."
A pop-up will appear asking you to confirm disabling your touch screen.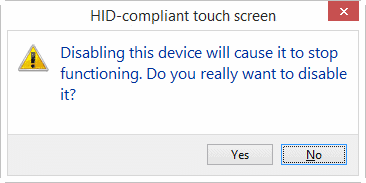 Click "Yes."
Disabling your touch screen will take place immediately and you'll no longer be able to use the functionality on your laptop or desktop.
Enable Touch Screen Functionality in Windows
If you want to enable touch screen functionality again, simply navigate back to the Device Manager and right-click "HD compliant touch screen."
Click "Enable."
Now, you'll need to restart your PC for your touch screen to begin working again.
Conclusion
If you're using a touch screen display or laptop, chances are you'll want to take advantage of the functionality involved. However, sometimes it can beneficial to turn it off, especially if you share a computer with people who aren't familiar with how it works. Turning off touch screen functionality in Windows is pretty simple and can be done in just a few minutes time.