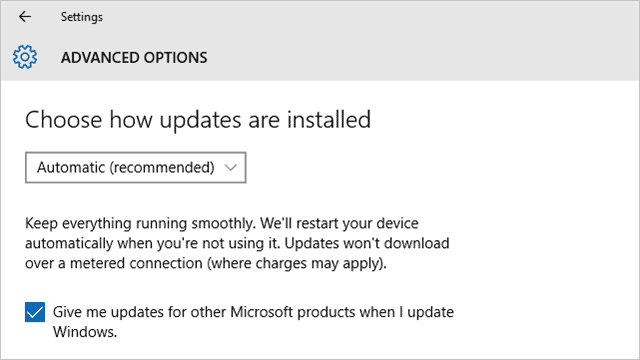 One of the biggest perks – and to some worth the $99 price tag – is the ability turn off Windows Update completely in Windows 10 Pro. While there are incredibly hacky ways to do it if you're using Windows 10 Home, the only way to guarantee you have some semblance of control over how Microsoft applies updates in Windows 10 is to upgrade to Pro.
Let's look at how to turn off Windows updates in Windows 10 Pro and why this is a good thing, at least for the time being.
Turning Off Windows Update in Windows 10 Pro
Turning off Windows Update in Windows 10 Pro is relatively easy but there's still a catch.
Here's what Microsoft means when it "turns off" Windows Update in Windows 10 Pro.
Surprise – you still get updates!
According to Microsoft, you'll get security updates and Windows Defender updates (if enabled.) It also means that down the line, you'll be forced to do major and minor updates anyway. Does a couple of months do any good to stop Windows Update? That's up to you.
In any event, here's how to turn off Windows Update in Windows 10 Pro:
Using Cortana, search for "Windows Update."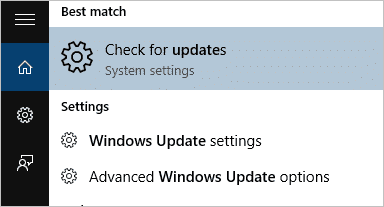 You can also open the Settings app and search for "Windows Update," too.
Click on "Windows Update settings."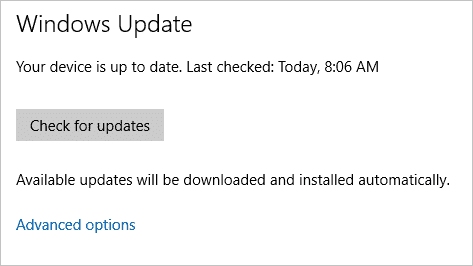 Then, "Advanced options."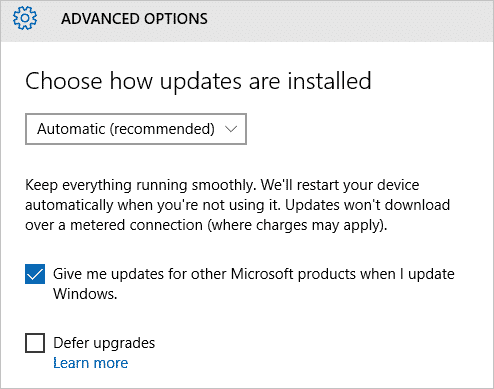 Click the box next to "Defer upgrade."

Clicking "Learn more" takes you to some information on why you should avoid deferring updates.

Voila! You've now "turned off" Windows Update in Windows 10 Pro.
If you want to turn it back on, simply uncheck the box next to Defer upgrade in the same place, then check for updates to get up to the latest version of Windows and other important updates.
We recommend blocking updates if you're having trouble with specific ones, otherwise, deferring updates really doesn't help Windows 10 Pro users who thought they'd be able to truly disable updates or at least have more control over them.
Time will tell if Microsoft will eventually let users control Windows Update like past versions have done. It seems, for now, Microsoft would rather control how you update your system to ensure its rapid release cycle remains in effect as it pushes Windows 10 and the Microsoft platform as a whole as a service for consumers rather than standalone products.
Conclusion
The way Microsoft has changed Windows Update in both versions of Windows 10 makes sense for the overall goal of the Microsoft platform. However, forcing updates that can potentially break a system is not good practice for a consumer base who's already frustrated by Windows 8 and 8.1.
If Microsoft truly wants to make amends with customers, they need to give fundamental control of Windows 10 back to them, and this includes controlling Windows Update.