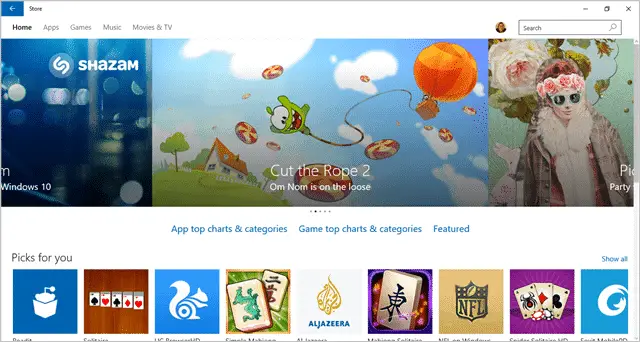 If you've ever been on a hunt in the Windows Store for an app, you know how buggy it can be. While Windows 10 made improvements to the Windows Store, there still may be instances where you know you can install an app but it just doesn't show up.
There are few troubleshooting steps to figure out if you can truly install it in Windows 8, 8.1, and 10.
Let's look at how to find hidden Windows Store apps in Windows 8, 8.1, and 10.
Finding Hidden Windows Store Apps in Windows 8, 8.1, and 10
If you've searched high and low and a Windows Store app doesn't show up in Windows 8, 8.1, or 10, open the Run command.
You can do this in all three versions of Windows by using Windows Search or Cortana.
Once open, type in the following command:
wsreset.exe
If you have the Windows Store open, it'll flash and reset itself, then search for your app again.
Why Can't You Find Apps in the Windows Store
If the above steps, don't work in Windows 8, 8.1, or 10, consider the following situations that might explain why you can't find the app you're looking for.
App Isn't Available
If you didn't see the app to begin within the Windows Store, it's not available to you even if you saw it somewhere else online or on a Microsoft website.
Preferences Conflict
Depending on your system setup, you may be limiting what you can see or use in the Windows Store. Language, accessibility options, and other settings can effect what you see in the Windows Store.
Microsoft Family Safety Settings
If you use Microsoft Family Safety, your settings on individual users can effect what they see in the Windows Store. For example, if you limit Windows Store apps by rating, this is why certain rated apps might not show up.
Wrong Payment Method
If you're trying to buy a foreign app and your credit card isn't based in that country, you won't be able to buy the app nor will you be able to see it. The credit card matches the country of the app you're trying to buy.
App No Longer Available
Sometimes it takes a while for the Windows Store cache to update. An app may no longer be available in the Windows Store if you can't find it.
PC is Incompatible with App
Everything from your hardware, specifically your processor, can effect whether or not you can find and install Windows apps in 8, 8.1, and 10.
PC Needs Restarted
If you recently ran Windows Update but didn't restart yet, restarting may show hidden apps you didn't have access to before.
Conclusion
The Windows Store offers a variety of apps anybody can use to get more out of Windows. If you haven't tried it yet, give it a shot. If you can't find the apps you're looking for, it's possible they aren't there.
But when you find an app that makes your life easier, you'll be glad you checked out the Windows Store no matter what version you use.