Microsoft, like other tech companies, strives to stay relevant as technology and consumer electronics evolve at the speed of light. As operating systems get faster and laptops get smaller, it's amazing how much computer power we get from devices today.
At the MicrosoftEDU event, Microsoft unveiled both Windows 10 S and the Surface Laptop – aimed at making student life that much easier.
We take a look at what Windows 10 S offers, what makes the Surface Laptop different, and how this changes Microsoft's long-term game with the Windows ecosystem.
See Also: Windows Hello Brings Facial Recognition and Fingerprint Login to Windows 10
More from the MicrosoftEDU Event
https://www.youtube.com/watch?v=sX_GJQVa39g
What is Windows 10 S?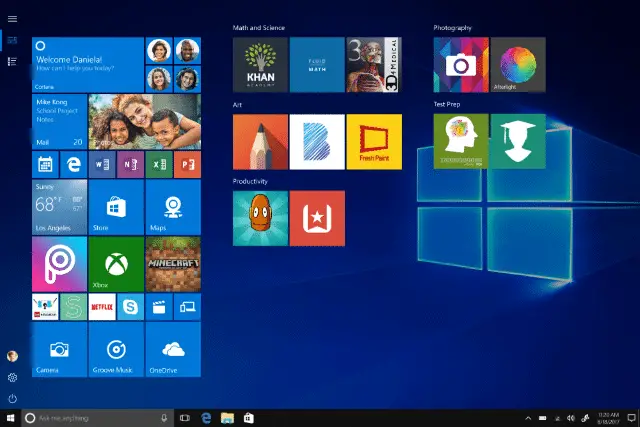 When Chrome OS hit the market, consumers flocked to an easy-to-use, low maintenance, budget OS that could run on laptops priced $200 or below. For the most part, Microsoft has stayed out of that game – until now.
Windows 10 S is a lightweight version of Windows 10 which aims to compete with Google's Chrome OS and provide better features at a lower price point.
Windows 10 S is Microsoft's answer to Chrome OS. It's a lightweight version of Windows 10 but not bloated like Windows RT, unfortunately, turned out to be. Microsoft has learned from the mistakes of the RT release and has created something meant to use less processor and less power to operate properly. This allows for more affordable hardware for those who need a budget laptop for work, home, or school.
According to Microsoft, a user profile will load up to 15 seconds faster than the Home or Pro editions of Windows 10. For the average student or even children, Windows 10 S will be an affordable solution. For those who need more computing power, sticking with a standard Windows 10 computer will be the way to go.
Unfortunately, Windows 10 S will limit what you can install on the device, going so far as to disallow users from utilizing Google Chrome. Microsoft claims this is for security, and of course, Windows 10 S ships with Microsoft Edge and Office 365, but still.
Many manufacturers, such as Acer, Dell, and HP, will release laptops with Windows 10 S pre-loaded on them. Prices should start as low as $189. However, you won't be able to "buy" Windows 10 S, as it'll either be available on a laptop you buy or installed via enterprise deployment in schools and workplaces.
Windows 10 S should launch by the end of summer at the latest across the globe.
To learn more about Windows 10 S, visit Microsoft's website here.
What is the Surface Laptop?
https://www.youtube.com/watch?v=74kPEJWpCD4
Like the Samsung Tab Pro S, the ZenBook 3 and the MacBook Pro, are changing the way people use laptops. Microsoft is getting into that game with the Surface Laptop. While Microsoft touts the Surface Laptop as a "MacBook Pro killer," that remains to be seen.
With a 13.5-inch PixelSense display, a 3:2 aspect ratio, weighing in at 2.76 pounds, and featuring a sleek outer shell, chances are you might mistake it for a Mac. As soon as you open it up though, that's when it's clear this is a Surface product. With flat key design, it looks and feels like the Surface Pro but packs a much bigger punch.
At a $999 retail price, the Surface Laptop is on part with other similar spec laptops. With four color choices and an Alcantara fabric-covered keyword, the Surface Laptop comes pre-loaded with the Windows 10 S version of Microsoft's OS. Boasting an "all-day battery," this touchscreen laptop immerses you in the Windows ecosystem.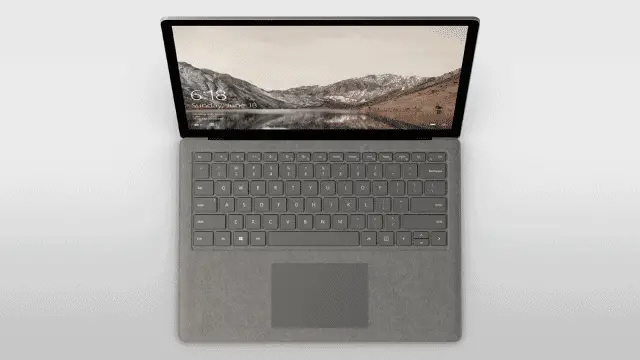 Surface Laptop Specs – 4 Variations
$999
Intel Core i5
128 GB SSD
4 GB RAM
Intel HD Graphics 620
$1299
Intel Core i5
256 SSD
8 GB RAM
Intel HD Graphics 620
$1599
Intel Core i7
256 SSD
8 GB RAM
Intel Iris Plus Graphics 640
$2199
Intel Core i7
512 GB SSD
16 GB RAM
Intel Iris Plus Graphics 620
To learn more about the Surface Laptop, and pre-order one, visit Microsoft's website here.
Also Read: Low-End Laptops: The Best 5 to Consider
Conclusion
The MicrosoftEDU event was a rousing success in showcasing Microsoft's vision for Windows 10 and the entire ecosystem. Whether you're a Microsoft fan or not, Satya Nadella and his team are looking for ways to integrate Windows into every aspect of life.
Whether you're a student looking for an affordable option for classes or a high-end user looking for something that packs more of a punch, the Windows 10 S OS and Surface Laptop showcase that vision for the future.
Interested in learning about new Windows 10 Features? Here's the latest update: Windows 10 Creators Update Brings 3D, 4K Support, Mixed Reality, and Improved Security