When you are used to using Kodi and its add-ons, it surely becomes a problem when some of its add-ons are deliberately shut-down or are outrightly banned. It really can throw a monkey wrench in your weekend plans.
So if you want to have a smooth-functioning media experience and get to know the most popular Kodi alternatives, then we have the list right here.
Understanding Kodi and The Need for Kodi Alternatives
Kodi is a streaming app and media player that works as an entertainment hub. It helps to keep all your media content centralized and easy to work with.
Moreover, its main functions include helping to stream online content and to organize the media stored on your system, as you are undoubtedly aware of.
While the software itself is legal, the copyright holders are agitated about the way their premium content is delivered for free via some third-party Kodi add-ons.
That is why users are looking for Kodi alternatives that can be installed on various devices as a backup or an option if Kodi stops functioning.
Note: We recommend that you install a VPN on your device before switching to any of the Kodi alternatives. The reason being, most of the contents are geographically restricted, and one may not have access to all of them. An excellent VPN service will ensure that you can bypass those filters easily. This will allow you to stream and enjoy any movie or TV series.
See More: 45 of The Best Comedies on Netflix For Non-Stop Laughter
14 Best Kodi Alternatives
1. Kokotime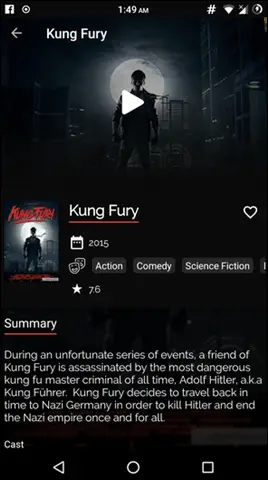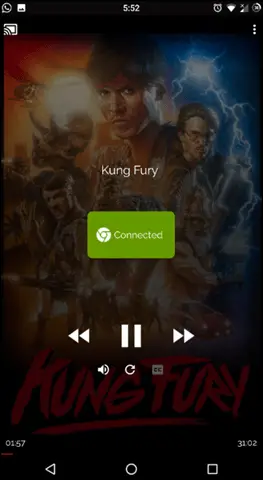 We begin the list of the best Kodi alternatives with Kokotime. Although it is a newbie, it is a powerful Android app that promises to be a solid media-manager on your network.
It bundles a good stock of third-party add-ons to enhance its functionality and user experience. The app is designed to allow its user to experience media in a unique and friendly way.
Furthermore, when you are streaming media content in Kokotime, it automatically loads the corresponding subtitle for you. There are more features under development, and the developers actively include new features based on user suggestions.
Platform: Android
2. Terrarium TV
This Kodi alternative contains a plethora of movies and TV series that will keep you occupied indefinitely. The simple user interface makes it easy to explore the rich content of the app.
Interestingly, the free app was initially launched only for Android and then later expanded to other platforms. It was aimed to replace Kodi and Showbox.
In particular, you may not find the app directly on the Play Store. Although if you follow the simple steps explained on the Terrarium site, you can surely get it on your smartphone with ease.
Platforms: Windows, iOS, Fire TV, Android, Android Box
3. Mobdro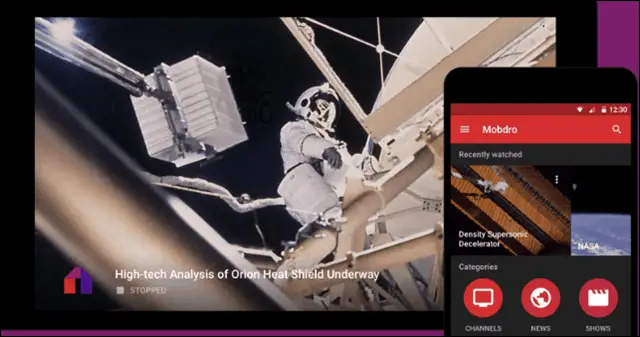 With a vast repertoire of movies and TV channels from different countries, Mobdro media streaming application is a perfect Kodi replacement.
Moreover, pushing the online streaming to yet a higher level, Mobdro keeps hunting for the latest content on the web. It then brings it to your Android phone or tablet irrespective of the topic and language.
Also, there is a 'Share' option for your friends and family. To keep you entertained even when you are offline, the 'Capture' feature flawlessly downloads your favorite videos.
Platform: Android
4. Plex – The Perfect Kodi Alternative

The best thing about this streaming service is that all media is centralized. All of your media content is on the web from where you can stream and access them.
As everything is on the cloud, you can use Plex from any OS using its official app. Furthermore, if you find that Kodi is not delivering in terms of quality, then Plex will make you happy.
It is an all-in-one media player that manages both online and offline content at its best. If we talk about Plex vs. Kodi, then the former comes in first and wins the game.
Platforms: Windows, Mac, Linux, Android, iOS
5. Popcorn Time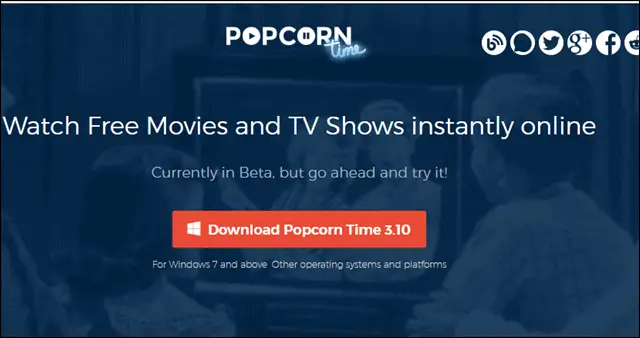 Designed to work on multiple platforms, Popcorn Time brings all sort of media entertainment to your table. It's free software that also includes an integrated media player.
Moreover, PopCorn Time always keeps searching for the latest content over the web and picks up the best version of your favorite movie and streams it.
Also, with an internet connection, you can watch any TV show or movie in HD and with subtitles. It is one of the best Kodi alternatives.
Platforms: Windows, Mac, Linux, Android
6. Stremio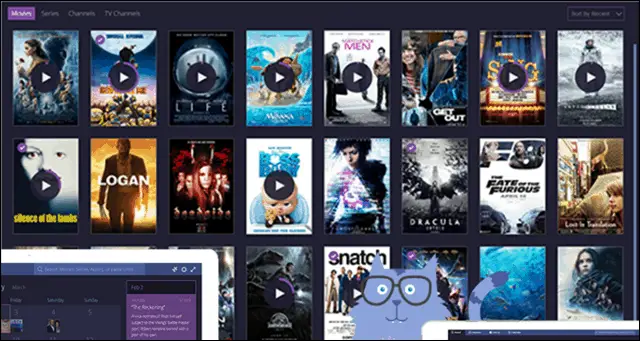 Stremio is a centralized media center that perfectly replaces Kodi, and we promise you that you won't regret trying it. It is a single stop for all video content aggregation.
This is where you can discover and organize and get access to videos from all sorts of sources. Now look for TV series, Movies, Live TV, or web channels like YouTube and Twitch.TV, with Stremio.
Its other features include auto-fetch subtitles, HD playback, and support for add-ons. Moreover, if you don't prefer a small screencast any content to another device or a bigger screen using a single click.
Platforms: Windows, Mac, Linux, Android, iOS
7. Emby
When we are talking about Kodi alternatives, one cannot miss Emby that brings all your Pictures, Videos, Music, and Live Tv on a single platform.
All your content is on the fly that you can play on any device. Moreover, the beautiful display organizes your content in a way that it never looks boring or the same all the time.
If you have children in your Home, with this Kodi alternative, you have the option to manage access, monitor, and control their sessions as needed. Also, everything is on the cloud for a secure backup.
The content can be stored in multiple resolutions that enable direct streaming from any device. In addition, Emby detects DLNA devices on your network that allows you to have the remote control and quickly send any content.
Platforms: Windows, Mac, Linux
8. MediaPortal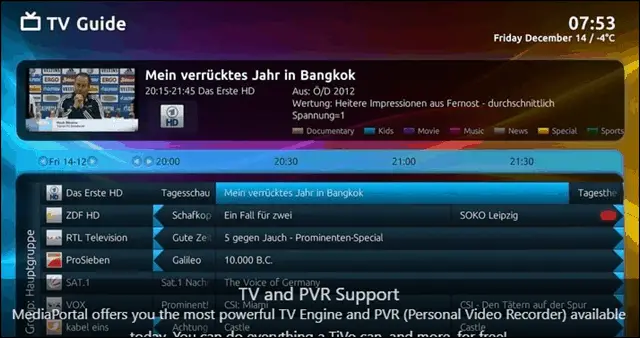 Media Portal is an open-source media center that effortlessly manages your media content library. Not only you can watch your favorite content on Media Portal, but also schedule and record live TV like a TiVo.
In particular, it creates a central hub for your media collection, including pictures and videos where you can also create a slideshow.
Interestingly, if the default version of the app does not suffice for you, you can extend its functionality by using hundreds of plugins and skins available.
Finally, by using some plugins, it is possible to monitor HTPC, view sports scores, or stream/download web TV, Apple Trailers, YouTube videos, and so on.
Platform: Windows
9. Infuse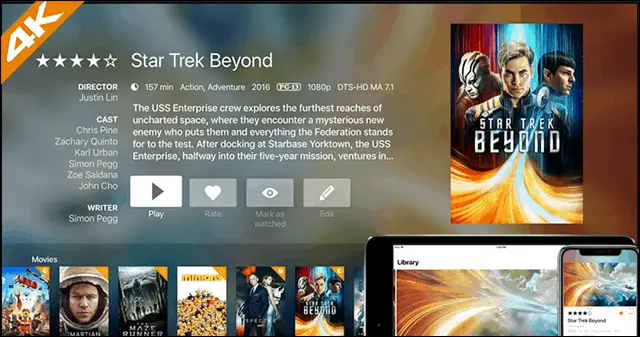 Infuse Media player by Firecore plays almost all the media formats including MKV, AVI, MP4, and WMV. Undoubtedly the interface of Infuse is far better than Kodi where you can import videos Google, iCloud, DropBox, and OneDrive.
Furthermore, if you have an iPhone or iPad, you would never want to go back to Kodi once you have experienced Infuse. Other features that need a mention are Drag and Drop Transfer, Import from multiple apps, Easy subtitles, and Sync up with Trakt.
In addition, the Split View and Picture-in-Picture feature allow you to enjoy your favorite content while staying on your task.
Platform: iOS
10. JRiver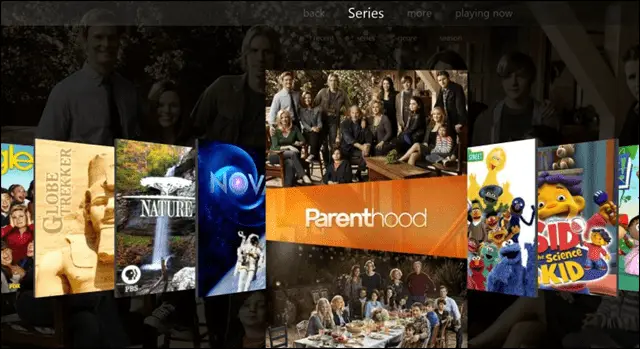 If you look into JRiver's content, it is good to try, especially for movie buffs. Be it audio, video, or any streaming content, JRiver Media Center lets you play all of them easily.
Whether you want to stream content from NetFlix, Hulu, YouTube or Bluray, JRiver is a go-to player that integrates everything on a single interface.
Moreover, some of the features that we may like to mention are DLNA support, easy setup, Home Theater PC, remote control, and much more.
The smooth navigation and robust interface with all your media wrapped in a flexible environment altogether makes JRiver the right choice for people looking for Kodi alternatives.
Platform: Windows, iOS, Android
11. OSMC
When you are so used to Kodi but still need something extra, Open Source Media Center (OSMC) will surely be satisfied.
The interface is almost like Kodi, but there are many more other features. OSMC is actually based on Debian Linux and Kodi Media Center that is an enhanced version of Kodi.
Furthermore, this upgraded Kodi version supports multiple platforms, including Raspberry Pi and Apple Tv. It almost plays every media format from a variety of devices and streaming protocols.
Overall, OSMC is better than Kodi, particularly if you have already been a Kodi user and are familiar with the Kodi interface and its features.
Platforms: Windows, Mac, Linux
12. Serviio
Serviio has everything that one would expect from a good media player. Right from streaming online content to play your offline collection, Serviio is one of the best Kodi alternatives to explore.
If you have a connected home, Serviio can work with multiple devices, including TV, Playstation 3, Xbox 360, smartphones, tablets, etc. In fact, for different devices, it renders a similar profile to maximize the device potential.
Platform: It's built with Java and available on Windows, Mac, and Linux.
13. Universal Media Server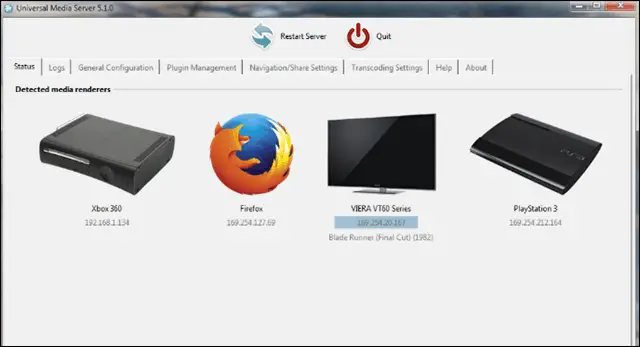 The UI looks a bit old-fashioned, but it manages to stream media effortlessly not only from devices but also from a web browser.
At first, the setup is not that easy as compared to the other software, but once you get it on your device, everything else is manageable.
Universal Media Server serves you content to any DLNA-capable device. Furthermore, the app is regularly updated and contains more features than any other media server out there.
Platforms: Windows, Mac, Linux
14. Usher for Mac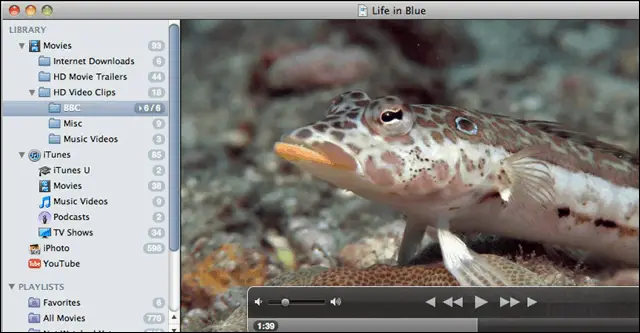 Mac users may find Usher the best medium to manage their media content easily. It handles your iTunes library along with the content you have on your hard drive.
While using Usher, you have the option to watch videos directly in its window, a separate window or full-screen mode.
Moreover, Usher uses tags to help you categorize movies if you have a large amount of content playlist. Also, the Smart playlist will work the same way as they do in iTunes and iPhoto.
Besides, Mac users can consider Usher as a decent Kodi alternative that manages your media content quite well while maintaining ease.
Platform: Mac
Conclusion
These are some great Kodi replacements. The apps we have mentioned are bundled with exceptional features, and each option is somewhat distinct from others.
From mobile apps to media servers, we have listed everything a media buff would need to manage and enjoy their entertainment collection.
Further Reading: How to Entertain Yourself When Your Internet Bandwidth is Capped
Article Updated on (13th Nov 2019)