In the online virtual world, everyone is watching you. People can follow you, stalk you, and know about most of the things that you do. Various government departments, social media corporations, and cyber-criminals can get easy access to your data. In other words, private information in a real sense is no longer private, and that's why we'd recommend you resort to the best anonymous browser.
20 Best Anonymous Browser To Stay Safe And Anonymous
If you don't want your browsing activity, and personal information to be used for advertising and prefer to limit the amount of data being leaked through your browsing habits, you need to make a switch. 
To help you understand all about anonymous browsing, we have listed the best anonymous browser, which is the need of the hour.
1. Tor Browser: One of the Best Private Browsers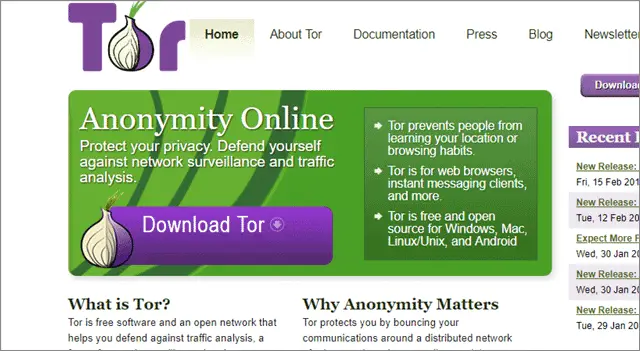 When we talk about anonymous browsing and private communication, no one can beat Tor, also known as The Onion Router.
Undoubtedly the best anonymous browser, Tor Browser, makes sure that the messages, personal information, online browsing history, and the location of the users don't reach the people trying their hands on traffic analysis.
Tor Browser is immensely popular as a medium for secure browsing, which is reinstated in the fact that the U.S. Navy uses it for intelligence gathering.
Users do not need to install any software since Tor is a portable app that lives on a USB stick. It means you can use the anonymous browser service irrespective of what PC you're working on.
Although Tor is the most secure browser, taking online risks such as illegal streaming on mobile browser or downloading torrents via popular browsers might leave you vulnerable. But, if you compare Tor with the mainstream regular browser, there is, of course, no contest.
Drawback:
Since your traffic is taking a twisty route, your private browsing mode may not be that fast. If you want speed, you might have to think again.
Availability: Mac, Windows, Linux, Android
2. Epic Browser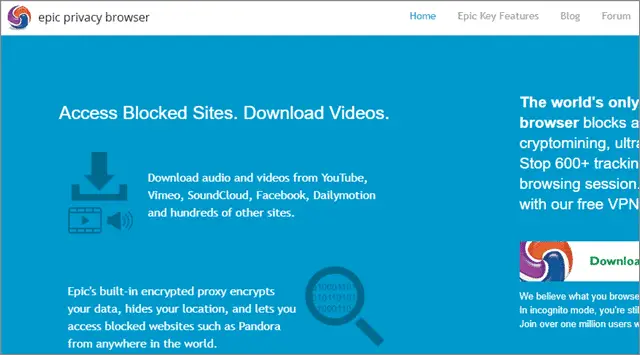 True to its name – Epic Browser is undoubtedly epic when it comes to protecting your online privacy. It just might be the second-best anonymous web browser available today. It does not use a specialized onion network but disables the most common ways in which your browser history might be compromised.
For instance, Epic Privacy Browser will not save your browsing history. It does not allow third-party cookies, and there is no autofill feature. Along with that, there is no DNS prefetching and no web or DNS caches.
Each time you end your session, the anonymous web browser automatically deletes any associated databases from Flash and Silverlight.
Epic Privacy Browser has a built-in VPN server that safeguards your IP address by masking it, making your data untrackable.
Drawback:
Epic Privacy Browser blocks almost all browser extension and add-ons. So, if you use multiple Chrome extensions, it might be an issue. The VPN provider only allows a few trusted add-ons.
Availability: Windows, Mac
3. Brave Browser: Open Source and
Best Anonymous Browser
If you're looking for a speedy regular browser that offers anonymity, we will place our bets on Brave, the new secure browser on the block. It is, by default, designed to block advertisements with the help of its built-in AdBlocker. This further helps them to keep you away from trackers.
Brave Browser diminishes the probabilities of you being infected with malware and spyware, enabling a safer and faster browsing experience. Apart from anonymous browsing, it provides excellent internet speed, saves data, and comes with HTTPS functionality.
Brave also gets rid of ransomware and spyware infection. It makes sure that potentially devastating viruses are prevented from popping up when you use popular browsers and new websites.
Drawback:
Lack of extensions, add-ons, and plug-ins is the only issue that might pull you back. Although, several Chrome extensions might be compatible with this browser.
Availability: Mac, Windows, Linux, Android, iOS
4. SRWare Iron Browser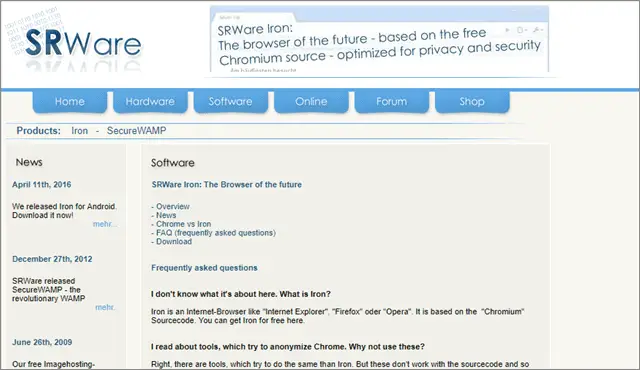 SRWare Iron Browser protects your identity, eliminates private browsing tracking, and is the best anonymous browser. If you are a Chrome browser user, you will be familiar with this secure web browser. Why? Since it is based on the open-source Chromium project, the on-screen visuals look very similar.
So, what is the main difference between Chrome browser and SRWare Iron browser? The answer is data protection. Experts have criticized Chrome time and again for relying on a 'Unique User ID.' Each time a user starts a session, Google gets an alert about your data usage.
SRWare, on the other hand, strips out the usage of an ID and other Chrome browser privacy concerns. It assures your privacy and security while surfing popular browsers by creating a different and unique user ID for everyone.
It comes with customizable developer tools, an in-built feature to block unwanted ads and there is no bloatware.
Drawback:
The latest version is a bit heavy, and, therefore, the browsing activity is slow. It might take more time than usual to load.
Availability: Mac, Windows, Linux, Android
5. Comodo Dragon/Comodo Ice Dragon Browser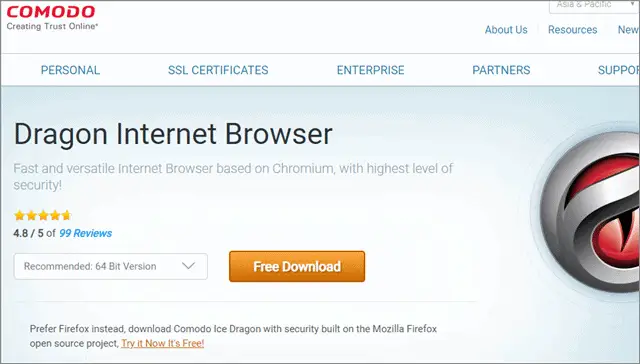 Comodo Dragon Browser is a familiar name in the online security industry and the most secure internet browser. It does not come close to Tor but is more straightforward and has some built-in tools that make web browsing safe for you.
The secure browser blocks all tracking and cookies automatically. With built-in domain validation technology that instantly segregates weak and robust SSL certificates, The Comodo Dragon browser is exceptional in protecting you from malware, viruses, and other attack vectors.
Comodo Dragon Browser prevents cookies from tracking your web browsing. It includes crashed or frozen windows and makes sure that there is no browser history or web traces. With tracking protection and intact privacy settings, your surfing will not be slowed down. Since it is based on the Chrome browser as well, the switch is easy for most people.
Drawback:
Well, the only downside is that it might crash.
Availability: Windows, Mac, Linux
6. Dooble Browser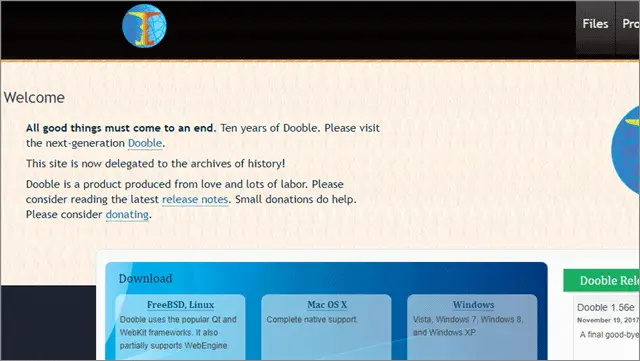 Dooble Browser is an open-source program providing anonymous browsing and ensuring privacy. The free private browser comes with improved security and can be installed on different operating systems. It has the standard tools that manage browser cookies and delete them automatically after a specific period.
It facilitates anonymous browsing by debilitating or weakening unreliable interfaces. Dooble Browser enables encoding the history and bookmarks of users by using discrete methods. 
We'd call Dooble the most secure and best anonymous browser since it restores sessions that were accidentally closed and successfully blocks inappropriate content. 
Drawback:
Some of the features are still undeveloped. Also, it allows only a minimal number of extensions.
Availability: OSX, Linux, Windows, Android
7. Yandex: Chromium-based 
Best Anonymous Browser

Yandex is a Chromium-based browser and provides a pleasing and easy user-interface. As it is not very different from Google Chrome, users will first not face any difficulty.
Yandex uses the 'Blink' engine to check through the downloads and Kaspersky's antivirus to look for malicious content. It facilitates secure browsing activity and enables you to surf the internet without compromising on speed. Yandex also ensures tracking protection to users from fraudulent pages containing viruses.
Using Opera's Turbo technology, Yandex optimizes web pages that are not performing well. Making online payments secure, Yandex blocks any website which might contain malicious content, thereby protecting passwords and stored bank details.
The most anonymous web browser, Yandex, works well when it comes to anonymity provisions as well. It stops third-parties from tracking your location, online activities, and browsing habits.
Drawback:
The only issue you might face is that it does not block ads.
Availability: Windows, Mac, iOS, Android
8. Waterfox Browser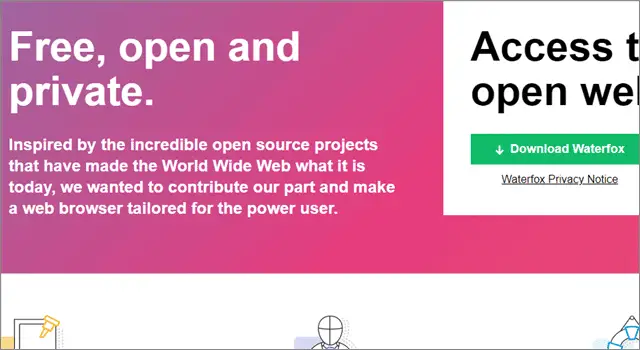 Waterfox is another reliable, secure, and the best anonymous web browser we have today. It is open-source and Firefox-based.
Waterfox syncs your regular Firefox account and includes tracking protection. It deletes data collection from web browsing sites that we visit while aiming to be speedy and ethical. It also removes all browser history, and online information from your PC, like saved passwords, cookies.
Waterfox blocks trackers automatically without any add-ons and is considered the best anonymous browser by many. Speaking of add-ons, you need to know that the Waterfox browser supports the legacy Firefox extension. It keeps corporate powers in check by maintaining online privacy.
Drawback:
The only issue is that some users might face stability issues.
Availability: Mac, Windows, Linux, Android
9. Pale Moon Browser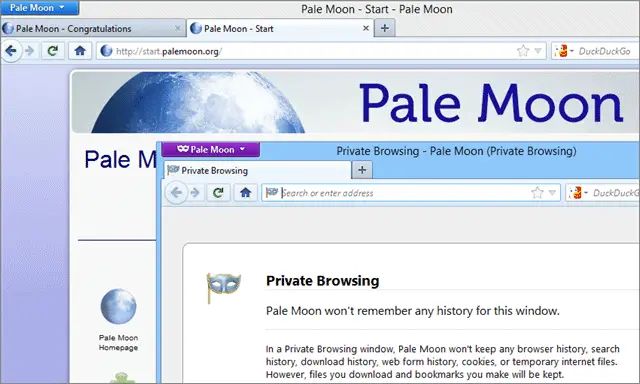 Pale Moon is a lightweight, open-source, and highly customizable fork of Firefox. Unlike Waterfox, Pale Moon's code has separated from Firefox.
Nevertheless, it is compatible with several classic Firefox add-ons. For instance, FoxyProxy is a Pale Moon extension which switches the internet connection across a proxy server based on URL pattern.
Pale Moon classifies as the best anonymous browser since it eliminates all the features that could raise privacy concerns or seemingly potential threats like browser fingerprinting, making it one of the best private browser options today. 
This proxy server browser makes sure that your privacy settings are intact and none of the online activities or surfing patterns are recorded. 
Drawback:
It does not support the new Firefox add-ons.
Availability: Windows, Linux
10. TunnelBear
Unlike the other best anonymous browser options we've listed so far, TunnelBear is a secure and safe VPN server service that keeps your online activities private. 
The free VPN version allows you to have 500MB of data that can be used in 30 days. For unlimited data, you need to pay for the VPN server subscription. You can share one account between multiple gadgets, enabling you to have the same account logged in your phone, tablet, and laptop.
The proxy service works in 23 countries and the setup system is easy. TunnelBear bypasses ISP throttling and keeps you anonymous online. The free VPN service encrypts your internet connection and keeps internet history non-public.
Drawback:
The free VPN version of the privacy tools limits your data consumption.
Availability: Mac, Android, Windows, iOS
11. Idyll Browser / Utopia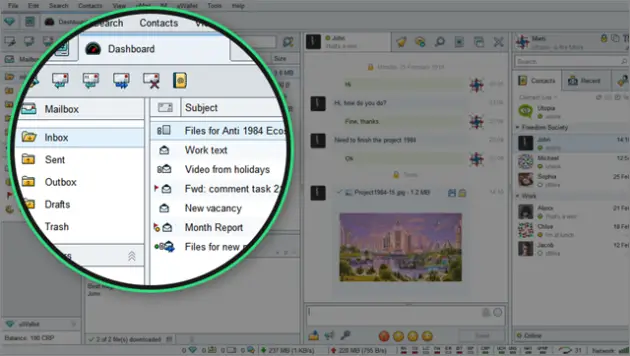 Idyll Browser works in an encrypted environment and enables private browsing. It supports blockchain technology and provides you with top levels of security and privacy. 
The best anonymous browser, Idyll, sees to it that no third-party uses your information by not saving your browsing habits, details, passwords, and the websites you visit. Every online activity is safe, and there are zero chances of leakage or espionage. 
Your internet history, location, and IP address always remain non-public. No data transmission and 100% guaranteed security make the Idyll Browser a must-try.
Drawback:
The browser is relatively new, and that's why it is unknown to most people. 
Availability: Windows, Linux, macOS
Download Idyll Browser / Utopia
12. Tails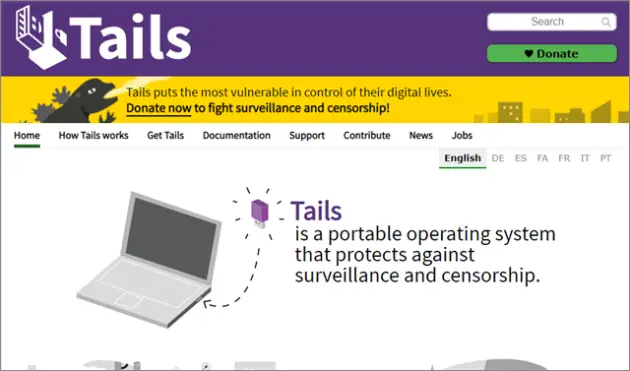 If you are on the lookout for the best anonymous browser that is light-weight and does not compromise on the privacy level it provides, try Tails. It is a portable browser, an excellent Tor alternative, and can be conveniently run through your USB drives. Tails automatically delete all your browsing history and do not save passwords, data, or other information.
The private browsing mode makes sure you are anonymous online and provides utmost security. The browser protects users against censorship and espionage, and is extensively used by journalists worldwide. 
Drawback:
You have to shut your computer and reboot your system to install and use the browser.
Availability: Windows, macOS, Linux
13. Burner Browser
Burner Browser is the best anonymous browser you must install on your Windows 10 PC. It is not just a basic web browser, but also carries out the functions of a VPN provider and a virtual desktop.
Burner's unique feature is that it enables users to create their own private browsing mode and secure servers on the PC to surf the internet anonymously. Your server location and IP address are not disclosed to anyone. 
Burner Browser extension keeps the hackers at bay and sees to it that there is no online tracking. The browser leaves zero traces and zero logs, and boasts a fully encrypted DNS. 
Drawback:
Many users don't trust the browser due to a lack of popularity.
Availability: Windows, macOS, Android, iOS
14. Firefox Focus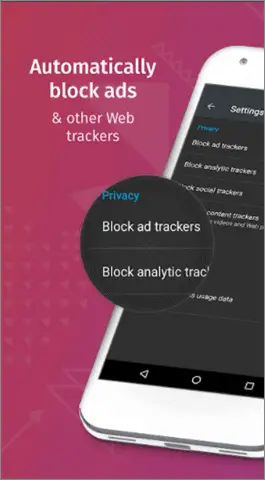 Popular, trust-worthy, and from a familiar brand name, Firefox Focus is the best anonymous browser available for Android and iOS devices. It includes all the features you would expect in a standard private browser. 
It also boasts a built-in ad blocker, which ensures you do not see any advertisements while browsing. Firefox Focus deletes your online browsing history with a single click. 
Just a perfect no-frills app packed with the right features, Firefox Focus is a must-have for all Android and iOS users. Your passwords and cookies do not get saved, and you can indulge in surfing the internet like no one's watching.
Drawback:
Some tabs might randomly freeze.
Availability: Android, iOS
Download Firefox Focus on Android | iOS
15. Cake Browser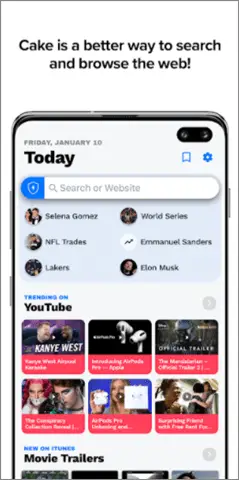 The best anonymous mobile browser for all smartphones, Cake Browser, does the work flawlessly. Its primary focus is geared towards ensuring that the users of this mobile browser are not tracked by anyone. 
Nothing that you do online while surfing the internet through the Cake Browser will ever be leaked. They have a separate privacy mode, which is password protected.
Cake Browser allows users to get access to only secure websites. Other special features include a 'Do Not Track Mode' and a built-in ad blocker. You can customize the app icon and use the dark mode version. 
It also consists of a Private Time Bomb that closes private tabs automatically. You can also pick any search engine you want, including DuckDuckGo.
Drawback:
Most users take time to learn how to use the settings feature.
Availability: Android and iOS
Download Cake Browser on Android | iOS
16. Dolphin Zero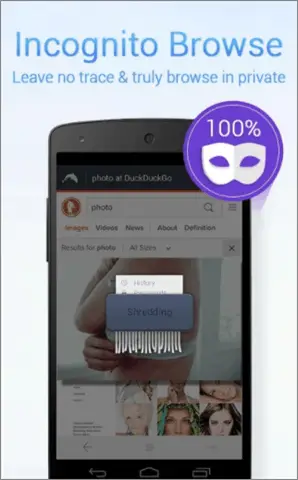 Dolphin Zero is the best anonymous browser, which enables users to browse privately. The above-average regular browser is light-weight and a favorite go-to option for most Android users when it comes to incognito browsing. 
It comes with a 'Do Not Track Mode' that ensures you do not leave any online traces behind. The ad blockers make sure that your browsing experience is free of all sorts of advertisements. Nothing that you do gets saved, and no one can view your browser history.
Drawback:
The browser is prone to crashing.
Availability: Android
17. DuckDuckGo Privacy Browser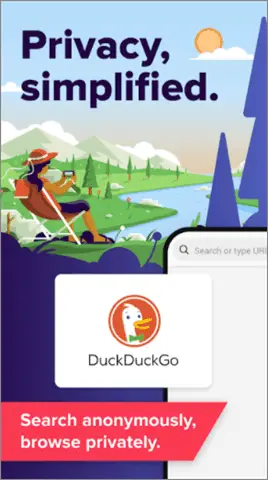 Trustworthy and popular, DuckDuckGo Privacy Browser is used by millions worldwide. A household name when it comes to browsing the internet privately and anonymously, DuckDuckGo's private search engine is less intrusive than the other search engine giants.
The app blocks all third-party onlookers and trackers and displays the list for you to check out. DuckDuckGo Privacy Browser uses HTTPS Everywhere to keep your privacy intact. It does not give you access to any website, which is not secure. 
Drawback:
Tampering with the default settings is not easy.

Availability: Android, iOS, Windows, macOS
Download DuckDuckGo Privacy Browser on Android | iOS | Windows
18. Frost+ Incognito Browser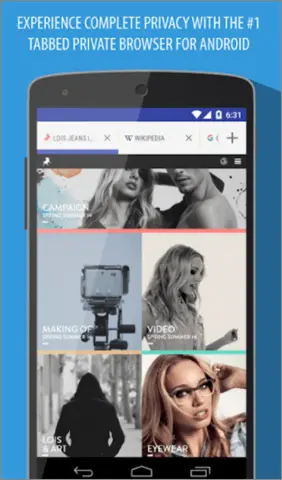 When it comes to choosing the best anonymous browser for your Android devices, look no further than Frost+ Incognito Browser. Although less popular than the other private browser we've listed, this one is packed with just the right features. Frost+ automatically deletes the browser fingerprint and does not save any passwords, cookies, or cache. 
The unique feature of Frost+ Incognito Browser is that it includes a bookmark vault and an image vault. These secret hidden vaults can be used to save any image you do not wish to disclose to others and bookmark any website you want one-click access to. 
Drawback:
Frost+ Incognito Browser is not very successful in giving you an ad-free experience.
Availability: Android 
Download Frost+ Incognito Browser
19. InBrowser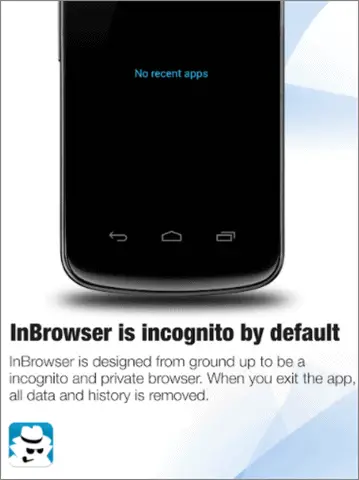 InBrowser is the best anonymous browser, which keeps the users' privacy intact while surfing the web on their Android and iOS devices. The app does not save your browsing history, cookies, and passwords. InBroswer has an excellent set of privacy features and gets all the basics expected from an anonymous browser right. 
InBrowser uses the DuckDuckGo search engine and comes with an in-built tracker blocker. Whenever you click on the exit, close, or home button, your browsing session is over, and everything gets deleted automatically. It supports the Tor network and prevents all websites from tracking your online activities.
Drawback:
It is not easy to customize the default settings.
Availability: Android, iOS
Download InBrowser on Android | iOS
20. Incognito Browser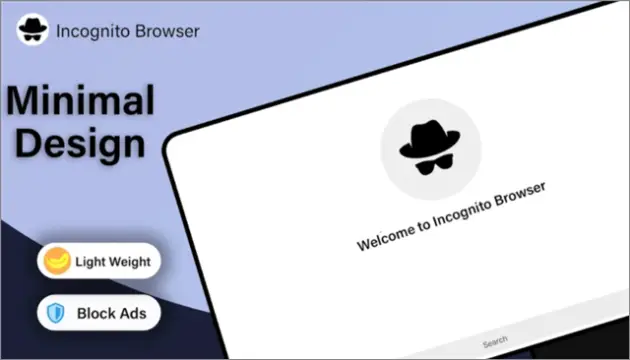 The best anonymous browser for all Android devices, Incognito Browser, is well-trusted when it comes to maintaining online privacy. The app covers the basic features well and can be classified as above average in the niche.
It enables you to surf the internet privately and includes a built-in ad blocker. Every time you shut the app, all your browsing history gets deleted automatically. Users can select their preferred private search engine and use the dark mode theme as well. 
Incognito Browser does not save any data and sees to it that you do not leave any online traces behind. If you are looking for the perfect anonymous browser app for your Android smartphone that boasts an excellent rating on the Google Play Store, you must give Incognito Browser a try.
Drawback:
Incognito Browser does not guarantee prevention from prying eyes. The app falls short in blocking third-party trackers. 
Availability: Android
How Can You Keep Your Browser Secure?
As a user, you must understand that no browser is thoroughly protected. Thus, if you do not wish to use an anonymous browser, you can enhance the security of your browser by the following methods:
1) Enable your browser's auto-update.
2) Configure your browser's security and privacy settings – for example, block third-party cookies.
3) Install Antivirus and Anti-malware software.
4) Sign up for alerts.
5) Be cautious while installing plug-ins and use a reliable proxy server.
6) Install security plug-ins.
Conclusion
Your privacy is important, and we surely do not want any of your personal information to be easily accessible. For a more straightforward real-world analysis, most of us avoid sneaky nosy neighbors who want to know everything about everyone. Now, imagine the same thing happening with your internet habits on a much larger scale. This is exactly why resorting to the best anonymous browser is so important.
Don't want the online portals to manipulate your buying decisions? Switch to anonymous browsing and don't be easily traceable across the global grid. We hope that this list, containing details about the best anonymous browsers available today, will assist you in keeping your information private and help you select the right one.
(Article Updated on 10th March 2021)