Playing a DVD on Windows 10 is not as straightforward as it used to be on the earlier versions of Windows. Windows 10 does not support the Windows Media Center and thus, some people who prefer watching DVDs in comparison to video streaming services are in a dilemma. If you are wondering about how to play DVD on Windows 10 without Windows Media Centre, there are a number of services that can help.
Does Windows Media Centre Still Exist?
Traditionally Windows had the Media Centre embedded with the program that fulfilled all the needs related to media. Windows Media Center was a vast software and way more effective than other DVD player software. In addition, it used to organize and display all sorts of video and music sitting on your local and networked computers.
In 2009, just after the release of Windows 7, Microsoft disbanded the service, which led to its discontinuity. Until 2015, the release of Windows 10, Media Center was still available for Windows 8 Pro users as a paid add on.
It is interesting to note, that if you have upgraded your PC from Windows 7 or 8 with Windows Media Center installed, you may get Windows DVD player for free. So, playing DVDs in Windows 8 is not difficult.
But, if you have simply clean installed Windows 10 on your PC, then the tool is not a freebie and you need to buy an extra DVD player for Windows 10.
Also read: The Best DVD Burning Software Options to Create Your Own DVD
What is Windows DVD Player?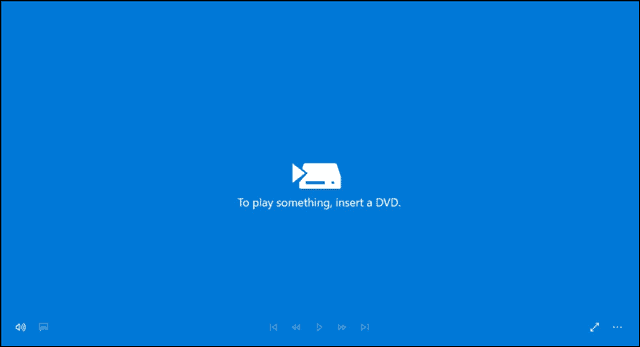 Currently, Windows Media Center is not offered with Windows 10 and Microsoft provides you with an alternative DVD player for Windows 10 called the Windows DVD Player. You can purchase it from the Windows Store for $15.
However, the new alternative, Windows DVD Player does not go well with its features and is likely to leave you a tad disappointed. The new player lacks stability and does not support many formats. Also, if buyer reviews are anything to go by, then it seems that the player seems totally unworthy of the $15 that it demands.
If you are still wondering how to play DVD on Windows 10 and looking for an efficient DVD player, then our prompt recommendation would be the VLC Player.
How to play DVD on Windows 10 – Use VLC Player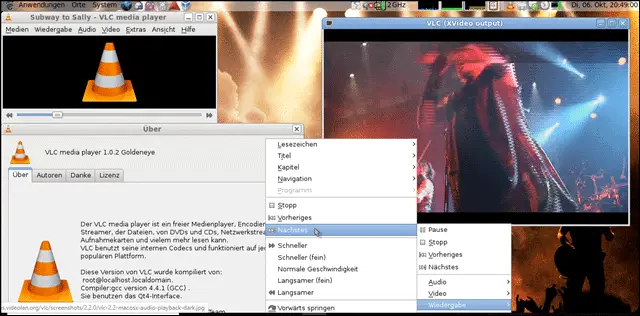 The best replacement for Windows Media Center is the VLC Media Player which is the best media player for Windows 10.
VLC Media Player is a free DVD player for Windows 10 as well as an open-source cross-platform multimedia player. It plays DVDs, Audio CDs, VCDs and all the possible media files along with the various streaming protocol.
Developed by VideoLAN, it is available on all platforms including Windows, Linux, Mac OS X, iOS, and Android. VLC is absolutely free from any kind of spyware, virus or ads with no user tracking. In addition to this, you can add and edit skins with VLC skin editor.
To play a DVD using VLC Player, first install VLC on your PC.
Once it is installed, open the program.
Now click on Media > Open Disc and this will play your DVD.
Get VLC Player here
How to Play DVD on Windows 10: Top 4 Free DVD Players To Use
There are some third-party tools that will equally deliver quality services if you want to know how to play DVD on Windows 10.
Let us check out the best Windows 10 media player that comes close as good competitors to VLC and the erstwhile Media Centre.
1. PotPlayer
PotPlayer is among the best media players for Windows 10 that not only stands out performance-wise but also consumes fewer resources. Developed by a South Lorean internet company called Kakao, it is a free DVD player for Windows 10. It utilizes DXVA, CUDA and QuickSync to perform better with minimum resource consumptions.
You can get the best 3D experience with its support of various 3D glasses. It supports the SMI and SRT subtitles along with the Blu-ray and DVD(Vobsub) ones. Well, the perfect alternative for people who want to know how to play DVD on Windows 10.
PotPlayer also supports OpenCodec so that you can add whatever codecs you want. If you like a scene between the movie or show, the application allows you to preview it with snapshots.
Get PotPlayer here
2. 5KPlayer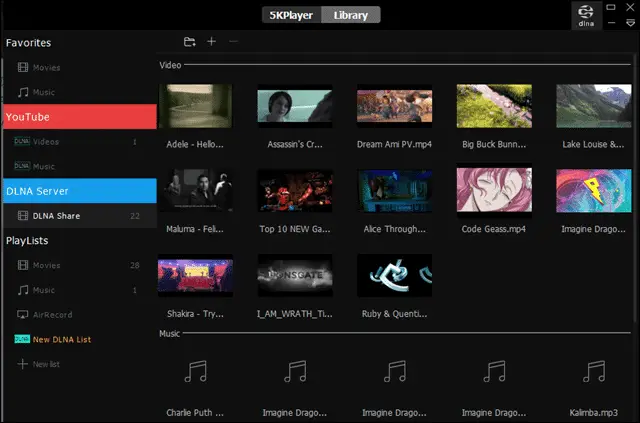 5KPlayer is a promising media player if you are still looking out for options to play DVD on Windows 10.
Not only does it allow you to watch DVDs, but you also get to enjoy some online radio stations. It supports HD video and works as a streaming tool for AirPlay & DLNA.
5KPlayer is a free DVD player for Windows 10 as well as a media player, media streamer, online downloader, and music player. It, therefore, suits all your entertainment needs.
When talking about videos, it can apply 4K/5K/1080p HD videos, DVDs and radio with a revolutionary design. Music files like MP3, AAC, APE, FLAC can be flawlessly played on 5KPlayer.
People looking for a solution for downloading online videos from YouTube, Dailymotion, Vimeo, etc. can definitely install this software.
Get 5KPlayer here
Also read: The Best Sites to Get Subtitles For Films and TV Shows
3. GOM Player
GOM Media Player sets a fierce competition to its rivals due to its sleek user interface and excellent performance. It is the perfect answer to how to play DVD on Windows 10. The word 'Gom' means bear in Korean and the player uses a bear paw as its icon.
GOM is a free DVD player for Windows 10 and also plays other formats including AVI, MP4, MKV, FLV, WMV, MOV, and Audio CD.
GOM automatically searches for subtitles and sync them for the movie you are playing at the moment. It is not possible that you miss a subtitle for your video as the GOM Player library has a data collection of 10 years.
Moreover, the feature that excites the most is its support to online search for YouTube VR videos and your own 360-degree videos.
Get GOM Player here
4. Leawo Blu-ray Player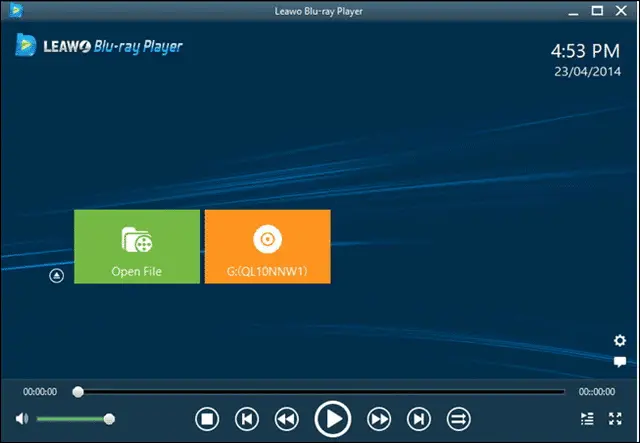 Last but not least, playing DVDs on Windows is not a big deal when tools like Leawo Blu-ray players are available in the market.
The all-in-one media player plays Blu-ray/DVD and other videos up to 1080p HD videos. The tool is primarily considered when you want to play Blu-ray disc. This 5-in-one media converter is also a free DVD player for windows 10.
The player is inspired by the UI Windows Media Player. Hence, users may find it easy to get through the feature of the tool.
Thus, it is not that difficult to learn how to play DVDs on Windows 10.
Get Leawo Blu-ray Player here
Conclusion
It just does not add up when Microsoft charges you for the weak DVD player for Windows 10. We have given a fine-tuned list of DVD players that will surely help you play any movie, tutorial or show. Although there are a plethora of tools which tell you how to play DVD on Windows 10, the ones mentioned above are highly recommended.
Also, they are absolutely free. There are various other platforms that can also be used as a DVD player for Windows 10. However, the ones listed above are the best multimedia players and play videos in various formats. Do let us know which one did you select from the list?
Related: