Irrespective of whether you use Amazon's personal assistant service on your Echo, Android device, iPhone, or any other compatible device, you know how functionally useful Alexa is. When you combine the powers of this digital assistant with IFTTT recipes, Alexa can help you save more time and effort. So, are you ready to explore the magic of IFTTT Alexa?
Once you activate an IFTTT recipe, you can activate the Alexa skills list to perform the tasks automatically.
What is IFTTT and How to Use IFTTT with Alexa
IFTTT stands for If This Then That. It is a free, third-party web service that automates repetitive tasks with multiple devices and services using simple scripts. The scripts or conditional statements are also called "recipes" or applets.
Getting started with IFTTT is not difficult. Visit the official IFTTT website and click on Get Started. You will be asked to sign-in with your Gmail or Facebook account.
Alternatively, you can also use a site-specific username and password. Once this is done, you will be prompted to choose three or more services/devices you often use. The options include Amazon Alexa, Facebook, Instagram, Android, and many others.
After you have made your choices, you will see a page full of suggestions where you can browse the IFTTT recipes based on what you've selected. Choose the one you like and follow the instructions.
Please Note: You might have to enable IFTTT capabilities on your smartphone, apps, and other devices for turning on the recipe. If this is the case, then the IFTTT website will notify you about how to continue with instructions. You need to follow the instructions to enable the applet.
Once you've used an IFTTT recipe, you will find yourself looking for more ways to use more of these. Although there are some complex applets and you can create your own, many simple ones do exist.
Top 21 IFTTT Recipes for Alexa
Do you often wonder how to use Alexa in everyday life?  The list of cool things to do with Alexa just increased as it gets integrated with IFTTT. We've listed some of the most useful IFTTT recipes for Alexa that will help you automate mundane tasks. These Alexa IFTTT recipes will also lighten your load and you can have some fun too.
1. Turn on the Lights When the Alarm Goes Off
Is your bed too cozy and room pretty dark and nice? Well, in that case, even if your alarm is deafening, you might not be able to wake up at one go.
One of the best Alexa tricks, the IFTTT Alexa recipe helps you get up on time. The brownie point here is that it turns the lights on as soon as your alarm starts ringing.
If you are already using Alexa's alarm feature to wake up, adding this smart Philips Hue Lights feature is a snap. It helps you overcome the morning sluggishness that might lead to oversleeping.
Works with: Philips Hue Lights
Check out the IFTTT recipe for Philips Hue Lights here
2. Find Your Phone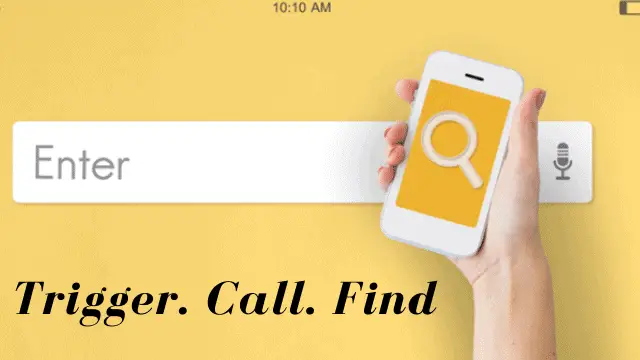 How often do you forget where you've kept your phone? Do you often misplace it between sofa cushions just like me?
In order to enable this IFTTT Alexa recipe, you will have to provide your phone number first. Then, accept a phone call from IFTTT to get a PIN number. Enter the pin.
Next, choose whether you want to create a custom command or select the default command to activate the skill.
In case you choose the default command, you simply need to say, "Alexa, trigger find my phone" when you are unable to find it. Alexa will then call you on your phone and you simply need to follow the ringtone.
Works with: Any Smartphone
Check out Alexa IFTTT recipe for finding your phone here
3. Brew a Cup of Coffee
I generally wake up thinking, "I wish someone could give me a cup of coffee." How many of you think of having a freshly brewed cup of coffee when you step out of bed?
If you do, it is possible with an Alexa-connected brewer.
You only need to say "Alexa, trigger brew coffee" and your coffee maker will start.
So, now you do not have to crawl out of your nice warm bed to get your cup of coffee. It can be ready as soon as you hit the floor.
Works with: Mr. Smart Coffee Maker with WeMo
Check out the IFTTT Alexa recipe to brew your coffee here
4. Email your Shopping List
Alexa's shopping list function is extremely useful. Gone are the days when sticky notes were a must and you had to carry them everywhere. Well, with Alexa beside you, you do not require a pen and paper. And you are not going to forget that loaf of bread. You can have your entire shopping list sent to your mailbox even while you are driving to the departmental store, all thanks to IFTTT.
To activate the recipe in the IFTTT app, you only need to ask Alexa, "What's on my shopping list?'' Doing this will send the list to your Gmail account in a few seconds.
Works with: Gmail
Check out the IFTTT recipe for Email your shopping list here
5. Trigger Activities with the Help of your Harmony TV Remote
People who like to watch sports and play PlayStation celebrated the most when Harmony introduced smart TV remotes. And rightly so, since these remotes allowed people to do a bundle of different activities in a single button command.
Alexa and Harmony have now combined to skip the button. This enables you to activate the activity with the help of voice commands. Let's say you command Alexa to "Trigger watch TV." Your TV, cable box, and receiver will be switched on with just a single command.
You only have to give the necessary permissions in the IFTTT app and you will not have to keep your large tub of popcorn down to watch the game again.
Works with: Logitech Harmony Companion
Check out all the IFTTT Alexa tricks with Harmony here
6. Adjust the Temperature
One of the cool things to do with Alexa using the IFTTT recipes is adjusting the temperature with the help of a smart thermostat like Nest. It connects to your smart home network and can be set up to automatically adjust on a predefined schedule.
But, what if you are still too warm or too cold? With this recipe, you only have to say, "Alexa, trigger Nest to 70" and the voice assistant will adjust the temperature. You can also create your own custom trigger phase.
Since you can set up one or more custom phrases, setting the ideal temperature quickly is a breeze.
Works with: Nest Learning Thermostat
Check out all the Nest Thermostat IFTTT Alexa recipes here
7. Sync all your to-do Lists with Google Calendar
If your head is always full of things to remember, you must try out this Google Calendar applet. You first need to activate the recipe on your phone's IFTTT app. Next, allow Gmail to go ahead by sanctioning the permissions. You can then create your to-do list with the voice assistant.
Every time you add something to the list, the voice assistant sends a Quick Add Event to your Google Calendar. The key here is "Quick Add." This means the recipe will not set a date or time for the task, instead creates an event 'right now.' You will have to go in and edit the specifications later.
Works with: Google Calendar
Check out this automatic sync IFTTT recipe for Alexa here
8. Trigger Hue Party-Light Loops
This may not make you extra productive at work, but this IFTTT recipe is undoubtedly a lot of fun.
If the Friday night book club you host suddenly turns into a happening fiesta, just turn on this recipe and say, "Alexa, trigger party time." One of the best Alexa commands, this will make your Philips Hue colored lights go in a color loop automatically.
Works with: Philips Hue Lights
Check out the Hue Light Color Show recipe here
9. Lock Up at Night
If you have ever laid in your bed at night wondering whether you have locked the door or not, closed the garage up, or switched off a light, this Alexa skill is for you.
Once it is enabled, all you have to say is, "Alexa, trigger lockdown." You can, of course, set up a custom phrase, as well. Alexa will make sure your home is safe for the night. This command simultaneously closes your Garageio garage door, mutes your android phone, and turns off all your Hue Lights.
Works with: Garageio Smart Home Garage Door Controller, Philips Hue Lights, Android Smartphones
Check out this IFTTT Alexa recipe which locks you down for the night here
10. Order Pizza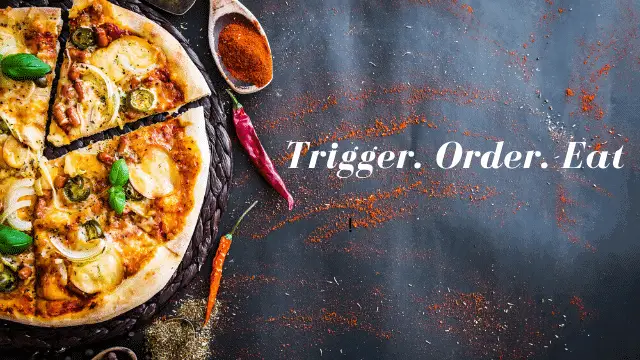 One of our most favorite Echo Dot commands has been created by Domino's, the pizza-delivery giant.
To activate this recipe, you first need respective Twitter and Domino's accounts. Go to the profile page of your Domino's pizza account. You will come across a box saying, "Sign up for Tweet ordering", tick it off.
Next, link it to your Twitter account. You then need to create your pizza order, and tap on "Save as Easy Order."
Next, go to the IFTTT recipe which says, "Alexa, trigger order pizza" and turn it on.
Once you've given the command, the Echo assistant sends your #easyorder to Domino's on your behalf. Shortly, you will receive a message from the pizza chain to confirm the order.
Works with: Twitter, Domino's
Check out the IFTTT Alexa recipe for ordering your pizza here
11. Lights Blink when a Timer Goes Off
Want to listen to an audiobook while your tea is being prepared? Or how about a dance session while your cake is being baked?
With this IFTTT recipe, your Philips Hue Lights blinks blue each time your timer goes off. So, you can now leave the earbuds in. You will no longer miss your timers.
Connecting your Philips Hue Lights to the IFTTT app takes less than a minute. You can set timers for any duration by saying, "Alexa, set a timer for 10 minutes."
Works with: Philips Hue Lights
Check out the IFTTT applet for blinking your lights when the Alexa timer goes off here
12. Create a Spreadsheet of your Favorite Songs
Do you love music? One of the best Alexa music commands, creating a spreadsheet of songs, is our personal favorite.
This IFTTT Alexa recipe creates a Google Docs spreadsheet of each and every song that the voice assistant plays. Alexa documents every song along with the band and album name and playtime.
This also makes it ideal for you to tweet your favorites for your followers, depending on the length and send full playlists to your Facebook friends. Isn't that one of the cool things to do with Alexa?
Works with: Google Sheets
Check out how to create a spreadsheet of songs on Alexa here
13. Add Songs to your Spotify Playlist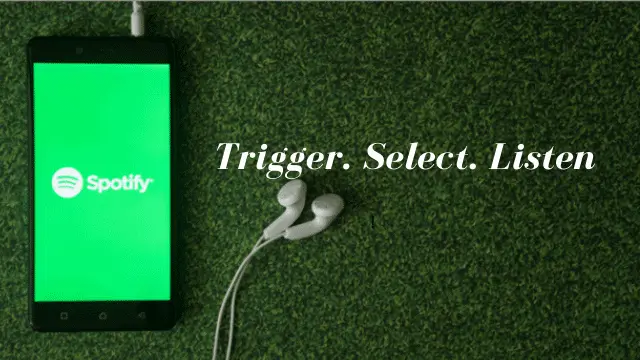 Do you want to change and update your music library? This Alexa IFTTT recipe adds and sends new song numbers that the Amazon assistant plays to your preferred Spotify playlist.
First, you need to follow the instructions for connecting Alexa and Spotify to IFTTT. Once you're through, you have to configure the necessary permissions for both. This also includes creating or choosing from an existing playlist in Spotify, where the Echo assistant will send all the new tunes.
Do you think this is one of the best Alexa music commands? Well, we think so too. You can now add songs from Alexa to Spotify in a beat!
Works with: Spotify
Check out the Alexa IFTTT recipe for adding songs to Spotify playlist here
14. Set Up Todoist reminders
Do you often end up forgetting little everyday tasks? Do you need to buy your groceries every five days? Thinking about a haircut but do not recall when was the last time you did it? Tell Alexa to have the schedule sent to your mailbox automatically with this recipe.
First, you have to create a Todoist account.
Next, you need to activate the service in IFTTT and fill in some basic information about the items on your list. Once you are done with this step, you only have to say, "Alexa, add to my to-do list."
You will get an email reminding you to exercise, walk your dog in the park, throw the trash, or whatever else you want. Also, you will see that the item is added to your list on the ToDoist app.
Works with: Todoist
Check out the IFTTT Alexa recipe for setting up Todoist reminders here
15. Voice-control Smart Home Devices
One of the best Alexa commands on our list, this recipe makes sure that the concept of a smart home is no longer a distant idea; but accessible to anyone.
Get hold of a WeMo smart switch for only $25 and start controlling certain electrical appliances remotely. Well, how about switching off or turning on your fans and lights with a voice prompt to the Echo assistant? This is now possible since you have access to voice and remote-controlled home automation without spending a bomb.
You only need to choose a phrase to trigger your lighting, for example, "Alexa, trigger + your phrase." This enables your smart plug to switch on or off that appliance.
Works with: WeMo Smart Plug
You can get the IFTTT Alexa recipes that work with WeMo Smart Plug here
16. Lights out at Bedtime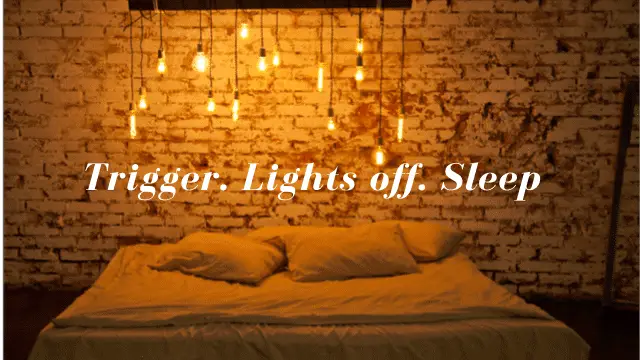 Do you feel like you spend 10 mins every night moving around the house, turning all the lights and fans off before bedtime? If yes, you'll love this recipe, one of our most favorite Amazon Echo commands.
All you need to say is, "Alexa, trigger bedtime" and all the fans and lights that are connected will turn off immediately.
Quick setup with no special software needed, what more could you ask for?
Works with: Philips Hue Lights
You can check out the Alexa IFTTT recipe for lights out at bedtime here
17. Unsilence Your Phone
Calling your phone when you're unable to find it is fine, but what happens if you've put it on silent or vibrate mode? You will not realize where your phone and be on a phone hunting spree forever.
One of the best Alexa tricks, the IFTTT recipe shows us how easy it is for the voice assistant to turn your phone's volume up.
You simply need to say, "Alexa, trigger unsilence phone" and your Android device's ringer will turn up to 100%.
Works with: Android Smartphones
Check out one how to unsilence your phone using the IFTTT applet here
18. Sync your to-dos to iOS Reminders
Shouting quick reminders to Alexa is an excellent way to make use of the voice assistant. But do you often feel lost when she is not around? Like, imagine you are driving and need to make a quick visit to the grocery store. There is no point in setting the reminder up when Alexa is not there to jog your memory.
One of the cool things to do with Alexa, this applet syncs your Echo assistant's to-dos to your iOS reminders. So, now you can have important events noted across all iOS devices.
Works with: iOS Reminders
Check out the applet for syncing your to-dos to iOS Reminders here
19. Tell Alexa to Set the Scene
Well, if you use Philips Hue Lights, you know you can create different 'scenes' for different activities. For example, disco lights for a dance party, something soothing while you're reading, or maybe bright lights for a game night with friends.
One of the best Alexa commands, this applet enables you to set phrases for each of the scenes and pick one for the current occasion.
Now, you can control your smart home's lighting with your voice.
Works with: Philips Hue Lights
Check out the IFTTT recipe for setting the scene here
20. Create an Event on your iOS Calendar
One of our most favorite Amazon Echo commands, this applet surely makes everyday life much easier.
While we cannot use our voice to fix a specific time for the event, we can set up an easily repeated event on our schedule. For example, "Do not disturb'' or "Completed a Task."
Works with: iOS Calendar
Check out the IFTTT recipe for creating an event on your iOS Calendar here
21. Record a Video of your Front Door
One of the coolest Alexa commands on our list is the recipe which enables you to use the voice assistant to record a video of your front door.
No more worrying about visitors and weird strangers trying to intrude into your privacy. Irrespective of whether you are at home, at work, or on the go, you can see, hear, and speak to them. It comes in handy even when your kids are home alone.
With this IFTTT applet, you can choose a phrase to control your front door video with the Echo assistant. Each time you say, "Alexa, trigger + (your phrase)" the SkyBell HD video doorbell begins recording. Amazing, isn't it?
Works with: SkyBell
Check out this IFTTT recipe for recording a video of your front door here
Final Thoughts on IFTTT Alexa Recipes
We've listed the best IFTTT recipes for Amazon Alexa, which will make mundane tasks fun and reduce effort from your end. All you need is a smartphone, an Amazon Alexa device, and the IFTTT app to get these IFTTT Alexa recipes going.
If you use Philips Hue Lights, you can put these IFTTT recipes to use for turning on the lights when the alarm goes off, triggering a hue party-light loop, blinking your lights when the timer goes off, and for lights out at bedtime.
Use Google Calendar? You can sync your to-do lists. Gmail? Get all your shopping lists emailed. If you are an iOS user, use these awesome recipes for creating an event on your iOS Calendar and syncing your Alexa to-dos with iOS Reminders.
If you are an Android user, make use of these IFTTT applets for finding your phone, adding songs to your Spotify playlist, and also to un-silence your phone.
Do you absolutely love these applets? Well, let us tell you that there is also a recipe that notifies you when a new IFTTT recipe for Alexa is published. This makes it really easy to keep your eyes on newly released applets. Once you are familiar with the simple ones, you can go ahead and try the more complex recipes.
By the way, you should definitely check out these awesome, super-fun Alexa Games to play at any party or gathering.