Have you ever encountered a condition where you needed to sign a digital document? With digitization taking over as days pass by, paperwork is steadily taking the back seat in the corporate world. Hence, many of us need to learn several basic things like how to insert signature in Google Docs.
Having a signature adds a professional flair to the document. It is a symbol of authenticity and approval. Learning to sign a digital document is steadily becoming a norm now that most documentation work is online.
How To Insert Signature In Google Docs
For better presentation and clarity, users can do a lot of things. You can insert videos in Google Docs, and also add a table of contents in google docs so that users can access it easily. Similarly, having a signature on a document is always better than having just your name below it.
Without further ado, let's have a look at the techniques on how to insert signature in Google Docs.
Using A eSignature Software
Most users sign in a cursive style of writing. In such cases, users can use the DocSketch website for making a digital signature. The tool asks for your name and creates several signature formats for you. The designs include cool and funky, as well as professional signatures.
After you have opened the DocSketch website, enter your name and click on Continue.
You will be presented with a host of signature styles, and you can select any one that suits your requirements.
Next, you can edit the degree of slanting and the color of your signature. Once you have made the adjustments, click on the Save button.
Now, you can download your signature to use it in your digital document. DocSketch also allows users to download transparent PNG files as per their needs.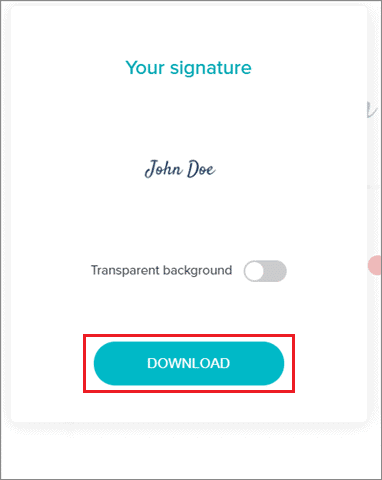 Here's how it looks like when you use the DocSketch tool to create and insert signature in google docs.
Using a cursive font is the best method to go for if you wish to avoid the hassle of downloading and installing special tools to create digital signatures.
Use The Built-In Google Drawing Tool
You can quickly learn how to insert a signature in Google Docs using the Google Drawing tool too. You need to draw your signature manually in a Google Drawing sheet.
To begin with, open a Google document in which you want to insert a signature. Then, go to the Insert menu and click on the Drawing option. We will use this option to scribble our signature.
Next, click on the 'Text' option to create a textbox. To create a signature, click on the 'Line' option, and select the 'Scribble' option from the drop-down menu.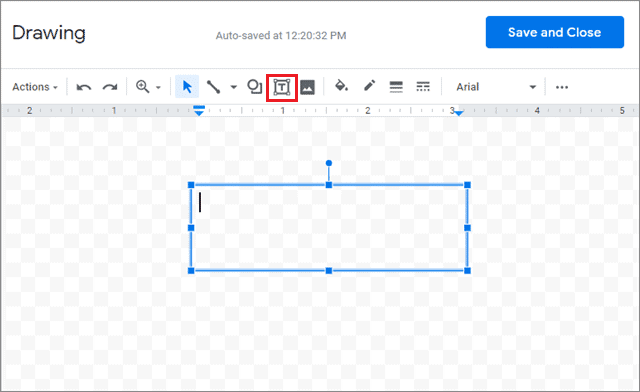 Now, you can scribble your signature in the text box. Google Drawing also offers a series of tools that allow users to change the color, consistency, and thickness of the image into your document.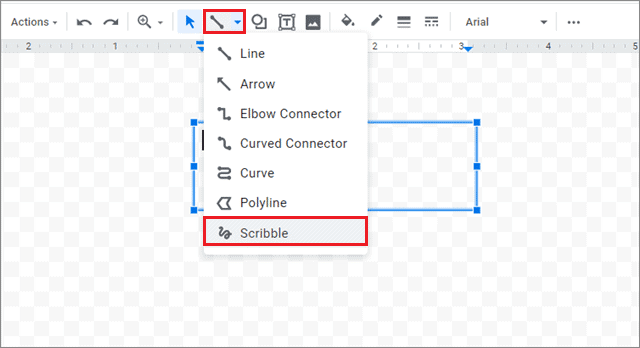 Once you have created the signature, click on the Save and Close option.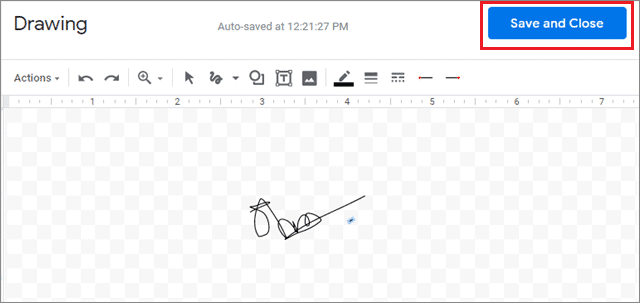 You can now insert signature in google docs.
This method is more suitable to use if you have a tablet or a smartphone; you can accurately make a signature with your finger, rather than using a mouse to do it on a computer or a laptop.
Using An Add On To Insert Signature In Google Docs
Add-ons are one of the quickest methods to insert signature in Google Docs. Added to that, they ensure that your document has the required professional look with the signature it adds.
To start with, click on the Add-ons tab in the menu bar. In the drop-down menu, select the Get add-ons option.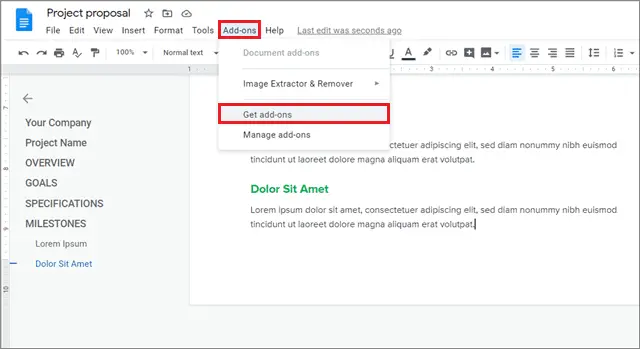 In the search window that opens up, search for the add-on called HelloSign, and install it. This tool adds a pen effect to your signature and makes it look original and visually pleasing.
Once the add-on has been installed, navigate to the Add-ons tab and click on HelloSign. In the window that opens up, click on Sign Document.
You will see that the HelloSign pane has appeared on the right side. Click on the 'Draw new signature' option.
Create your signature in the Draw new signature dialog box and click on Continue to save it.
Now, click on your signature to insert it into the document.
The signature gets inserted into the document, and you can view how it looks like.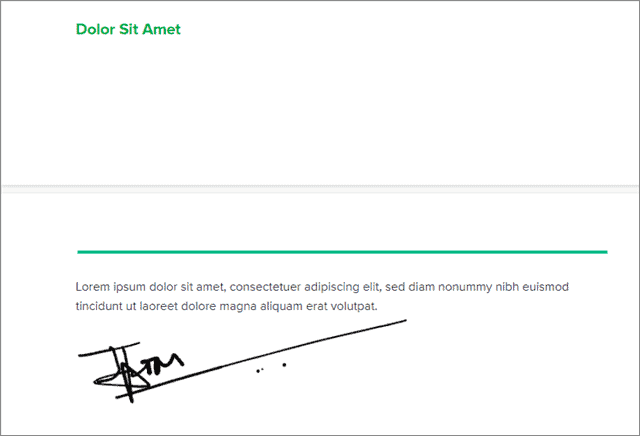 Users can use any add-on as per their choice and requirements. Using an add-on is the quickest and easiest method to learn how to add signature in Google Docs.
Inserting An Image
If you are not much of a digital geek interested in using tools, you can always insert signature in Google docs using an image. However, this would require a bit of manual work, which tends to make the process a tad bit longer.
To start with, take a blank piece of paper and do your signature on it. Then click a snap of the same and use a scanner app to scan the image. For all the mobile users, CamScanner is an excellent tool for scanning pictures and documents on the phone, that can be used in this case.
Now, upload the scanned image to your Google Drive and go back to your PC.
Open the Google Doc in which you want to insert the image. Go to the Insert tab on the menu bar and click on the Image option. From the drop-down menu, select the Google Drive option.
Now, select the image you have uploaded in your drive and click on Insert. Doing this will insert the image in the document, and you will get the signature on the document as required.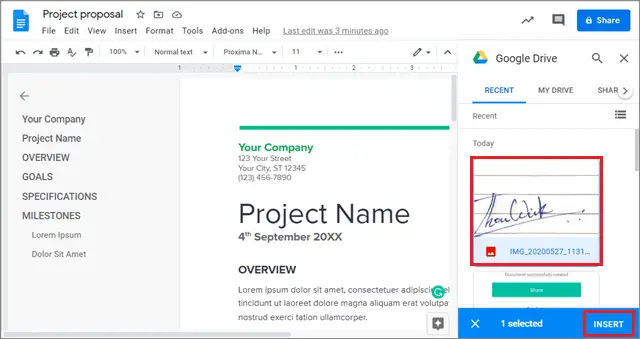 This is how the document will look once you have uploaded the signature image. We recommend that you make your signature on a blank paper with no linings to conform with the background of the document.
Also, you can resize the image as per your requirements.
Inserting an image of your signature is probably a good option to go for if you have no idea about using an online signature tool, add-ons, or Drawing tool. That's all about how to insert signature in Google Docs.
Conclusion
A signature is an essential aspect of any official document. It is regarded as a symbol of authenticity and approval. With the increasing use of computers for documentation, it is necessary to learn to insert signature in Google Docs. Having a digital signature adds a professional look and feel to the document.
You can use the built-in Google Drawing tool to create a digital signature. Using add-ons or online signature tools like DocSketch are also good ways to create a signature. We recommend using the DocSketch tool to curate several signature tools after you enter your details. Added to that, it saves the hassle of installing or downloading tools for creating signatures. You can also check out various Google Docs Tutorials to make your documents presentable and organized.
(Updated on 11th December 2020)