Emails are an essential medium of communication these days. As fast as they send messages, Gmail might sometimes face issues in sending emails to your recipients. If you face Gmail blocked for security reasons, your emails or attachments will not reach your recipients properly.
For example, you may have possibly uploaded a file that doesn't fit within the Gmail file size limits. In addition, users can send ZIP or RAR files through email but may find that Gmail is blocked. Gmail blocks a list of file types primarily to stop virus attachments. Users can't attach EXE, DLL, DMG, VB, CMD, BAT, JAR, VBS, JSE, PIF, VXD, JSE, APK, INS, SCT, MSI, among other formats. If you have sent the wrong attachment, you can unsend the email in Gmail and re-send it with the correct file.
8 Ways To Fix Gmail Blocked For Security Reasons
There are multiple solutions to fix the issue of Gmail blockage due to security reasons. You need to try out these solutions on a trial-and-error basis to fix this problem. So, let's check out these solutions to fix Gmail blocked issues.
1. Remove Blocked Files
If you find Gmail blocked for security reasons, you need to extract the files from the RAR archive and delete the corrupted files. Once you have scanned the doubtful files, convert them into a RAR archive file and try sending them again.
2. Edit File Extensions
Editing file name extensions is one of the best ways to resolve the blocked attachment issue. If any file is causing an issue, you can change its file extension and send it to your recipient. The recipient then has to re-convert the file type to bring it back to the original file format.
To begin with, go to the location where the RAR archive is stored. Then, extract it there and choose the file that might have Gmail blocked for security reasons.
Right-click on the blocked file and select Rename from the context menu.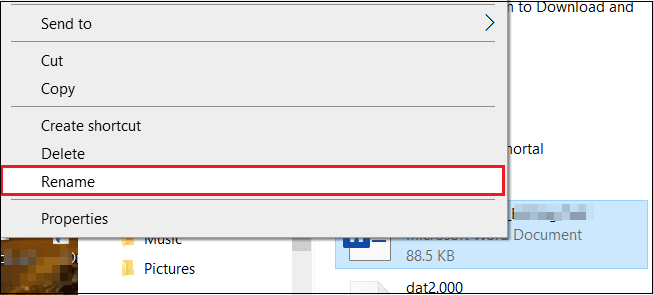 Then, change the extension and choose one that Google supports. Once you have changed the name and extension, send it over to the recipient as an attachment.
The recipient has to make the change and transform the file back to its original extension.
3. Share The RAR or ZIP File Using OneDrive
If changing the extensions doesn't work, you can use the OneDrive cloud storage app to send the RAR or ZIP format file types across to your recipient. This solution will be helpful to fix Gmail blocked for security reasons, only if you are using a Windows 10 PC.
Open the OneDrive app on the Google Chrome browser on a PC or iPad device. Then, you can sign in to your OneDrive account via your password manager or a verification code.
Next, drag and drop the archived RAR file onto this drive. Once the upload is complete, right-click on the uploaded file and select Share.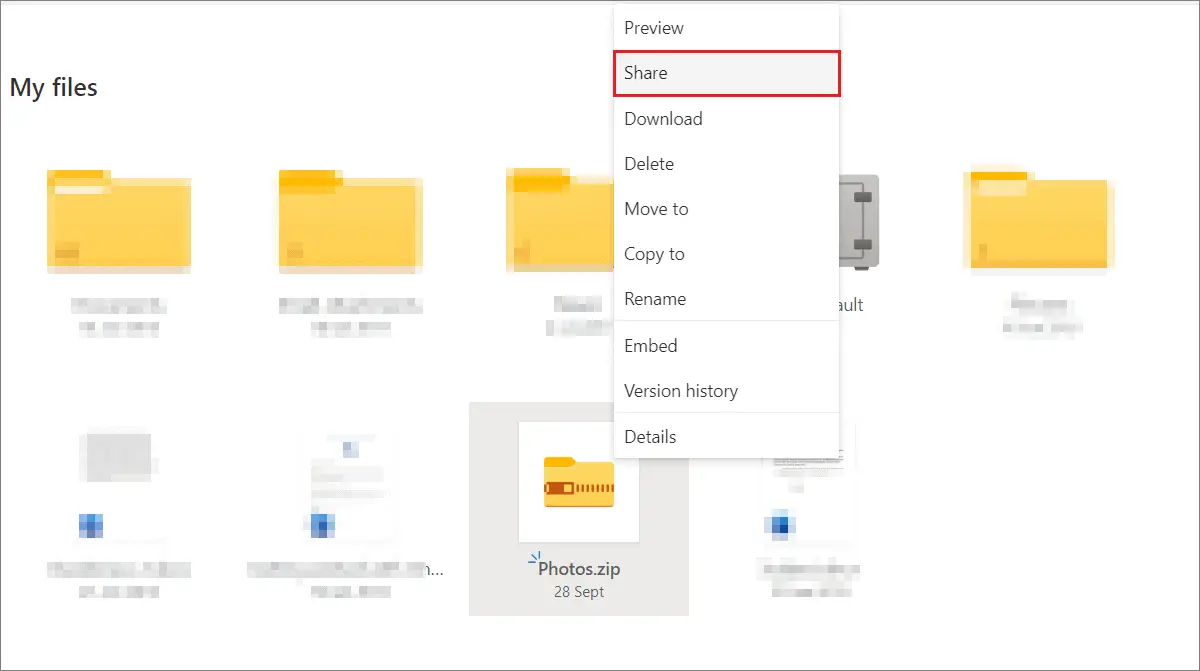 Then, click on the Copy link.
Next, copy the link in the next step.
Now, open your email and send this sharable link to your recipient. They can click on this link URL and access the file without any hassle.
4. Share The RAR File As Google Drive Link
We just saw how to upload a file to OneDrive and send its sharing link to the recipients. This solution is similar; the only difference is you will use Google Drive as OneDrive. So, when you see Gmail blocked for security reasons, you can send your RAR files using this method.
Open Google Drive on your Google Chrome browser. Then, in the left sidebar, click on New.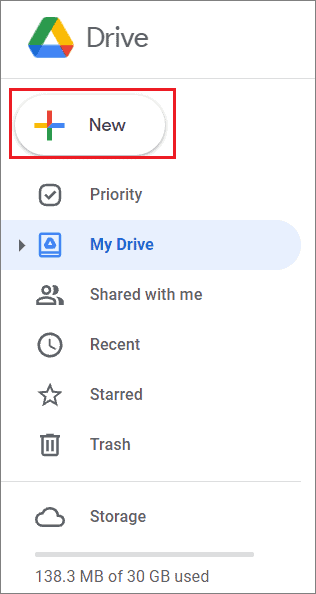 To upload the file, click on New and select File upload or Folder upload as per your requirement.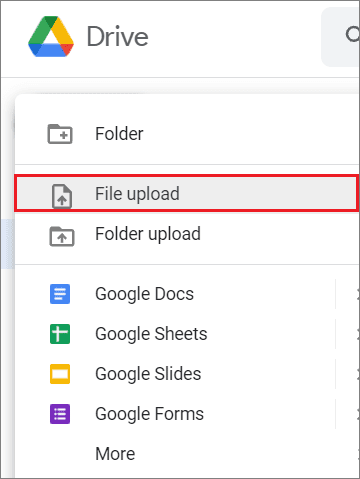 You can also drag and drop the file or folder in question to Google Drive. Once the file is uploaded, right-click on it and select Get the link from the context menu.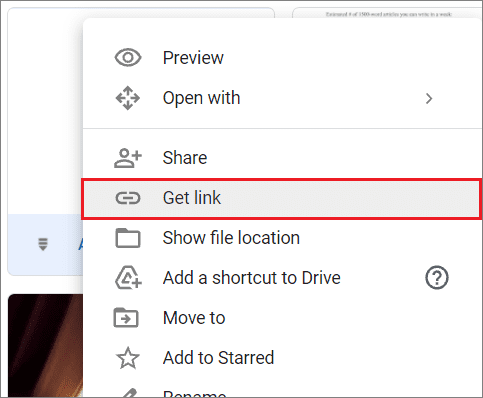 A dialog box will appear containing the sharing link. You need to change the viewing options to 'Anyone with the link can view.'
Then, click the Copy Link button and select Done after copying the link.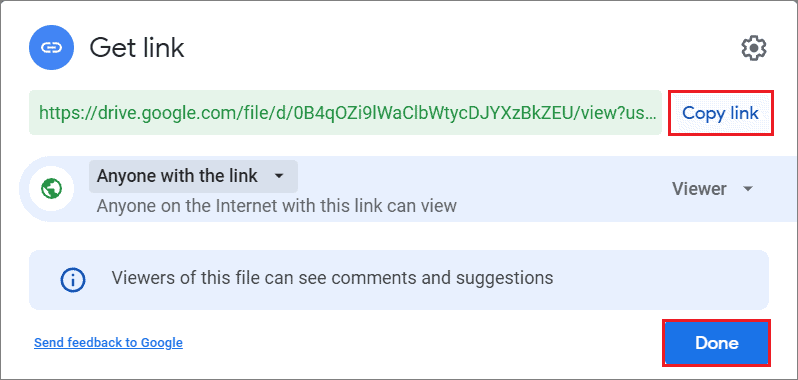 Next, open your Gmail inbox, click on Compose, and paste that link in the email body space. Finally, enter the name of the recipients and click Send.
When your recipients receive the email, they will access that file by clicking on the link.
5. Try out WinZip Software
If you have issues attaching RAR archived files to your email, try compressing those files with the WinZip software. The compression rate is faster with this tool as compared to other tools like WinRAR.
WinZip also ensures secure sharing of files with other recipients. As a result, you don't need to worry about any potential harm being caused to your files during the transfer process.
6. Unblock Emails On Gmail
Gmail offers the feature to block a Gmail address you don't want to communicate with on the mail server. If you have blocked a user earlier and added his or her emails to a spam folder or spam filter, your email won't be sent.
To check if you haven't accidentally or purposefully blocked that Gmail user, open your Gmail account inbox and click on the gear icon of Settings. Next, select See all settings from the right sidebar.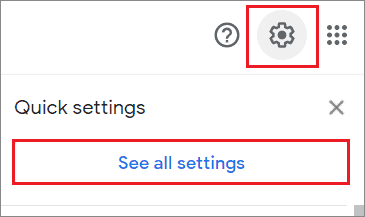 Then, go to the Filters and blocked addresses tab. You will find the blacklist of all blocked addresses here.
Navigate to the recipient email in question and click on Unblock.
Try sending your email with a file attachment again after you have unblocked the user.
7. Email A Zip Folder
If you face Gmail blocked for security reasons, send a zip file. A zip folder is a compilation of compressed files with a reduced size that consumes lesser storage space. To email a zip folder, you need to create it first. Let's check how to email zip files and folders.
You can use tools like WinRAR to compress files and create a zip folder. Then, to send it across to different people, open your Gmail and click on Compose.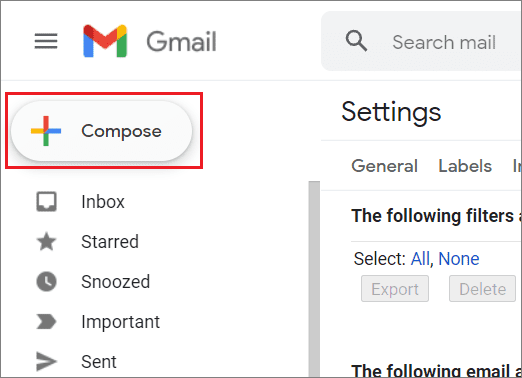 Next, click on the Attach icon, choose the zipped folder, and click on Open in the dialog box that appears.
Once the folder is attached, add the recipient email and content. Then, click on the Send button to send the email.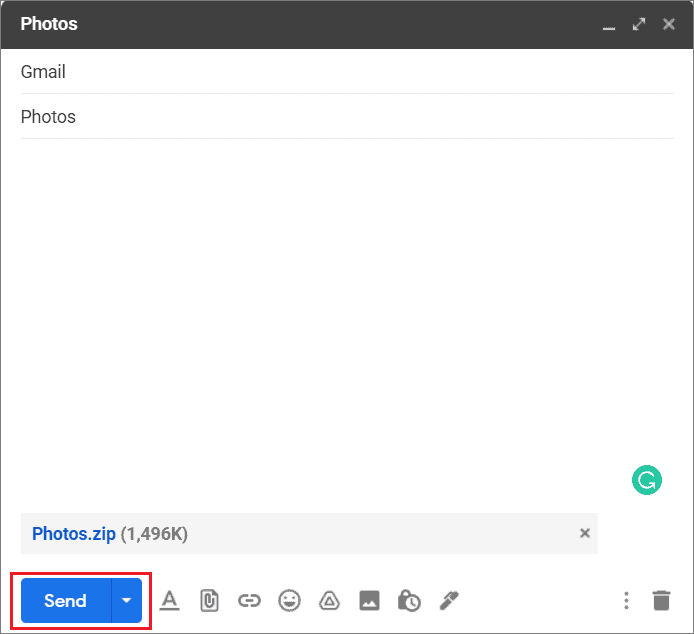 8. Try A Different Email Client
At times, Gmail blocked for security reasons is an issue that has barred you from sending necessary archive attachments via email. In that case, you can consider using another Google account or other email service providers.
The most common Google service alternatives you can use are ProtonMail, Yahoo Mail, Mailbird, Zoho Mail, or a Hotmail account. Ensure the email client you choose allows smooth and seamless transfer of RAR files as attachments via email.
As an alternative, you can also try different browsers like Opera or Mozilla Firefox to confirm if your Google Chrome browser has any issues. If that doesn't work as well, try using the Windows Mail app or any third-party apps to send attachments.
Conclusion
Gmail is an important communication tool and the most widely used email client used throughout the world. Users can send text messages as well as file attachments to their contacts using this tool. However, if you don't follow certain rules, you may have Gmail blocked for security reasons while sending attachments.
There are multiple solutions to resolve the Gmail blocked issue. If you have executed all of them and Gmail still doesn't work, you can consider using a different email client that is convenient to your needs and requirements. We recommend using a PC instead of an iOS or Android app for better convenience in resolving the Gmail blockage issue.
FAQs
How do I unblock attachments in Gmail?
You can send the attachments via a Google Drive or OneDrive sharable link if Gmail blocks your attachments.
Does Gmail block Exe files?
Yes. An Exe executable file may be a malicious file that contains viruses that can cause malware or phishing attacks, so Gmail blocks these files.
Are zipped files allowed in Gmail?
Yes, but the sender can send zipped files only if they comply with the 25 MB attached file limit.