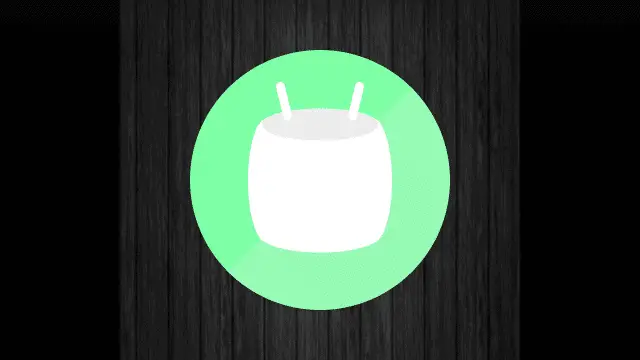 One of the things I like about Android is the quirks. There's little things that make the mobile OS interesting to me. Just like the hidden developer options, did you know there's a hidden game on your Android device?
Flappy Bird, a popular mobile game, has taken on a cult-like following on the web and now you can play it on most Android devices, including the Samsung Galaxy S7 and S7 Edge.
Let's look at how to play the hidden Flappy Bird game on the Samsung Galaxy S7, along with some tips on how to win.
Find the Hidden Flappy Bird Game Easter Egg
Note: These instructions will work for the Galaxy S7 and S7 Edge, along with any device running Android 2.0+. The icons will vary depending on what version of Android you are using, so that keep that in mind as you follow along.
When you're ready to play Flappy Bird, open "Settings" on your device.
Click on "System," then scroll down to "About Phone" and click on it.
Scroll down once more to "Android Version" and click on it five to seven times, this may vary by carrier device.
Keep clicking until you see an M icon pop onto your screen.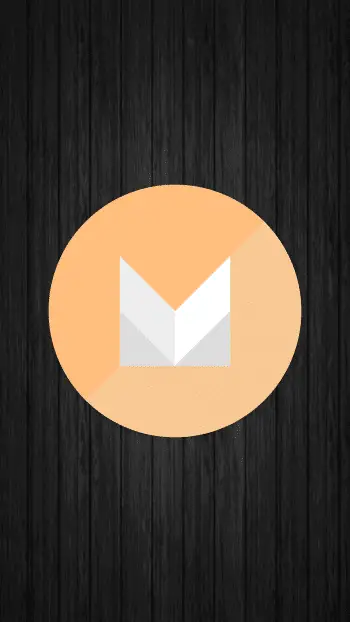 Now, tap the M icon another five to seven times until it switches into a Marshmallow.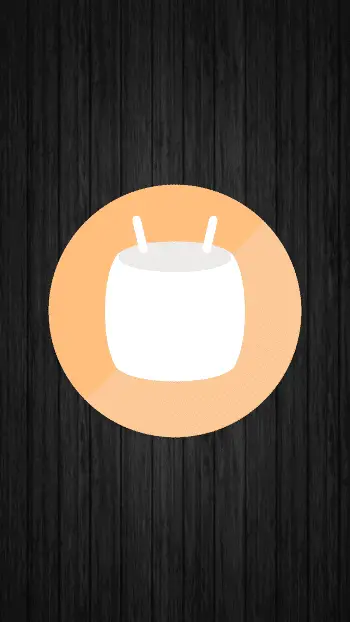 Then, press down and hold the Marshmallow icon for a few seconds.
If successful, you'll be directed to Flappy Bird!
Simply press the "Play" icon to begin.
How to Play Flappy Bird on Samsung Galaxy S7
Note: Flappy Bird's instructions are the same on all Android devices running 2.0+.
There's no instructions, no guidance, and lots of frustration when you begin playing Flappy Bird. You play as the Android bot and all you need to do is tap the screen to stay afloat, avoiding all sorts of obstacles between levels.
If you hit any of the obstacles or the bottom of the screen, you die and start over. It's that simple. You can play Flappy Bird as long as you want, but you can't save an icon to use to get to the game easier. You have to follow the above steps anytime you want to play.
As of now, Flappy Bird doesn't work with the Marshmallow Game Launcher features.
Tips for Playing Flappy Bird On the Samsung Galaxy S7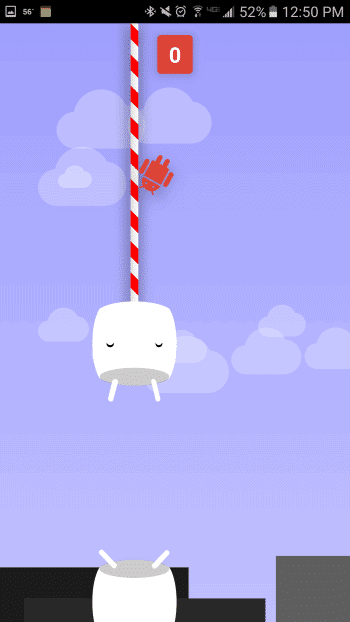 Since you'll be tapping the screen of your phone to play Flappy Bird, you'll want to get used to tapping your screen in quick succession to navigate obstacles in the game. This is easier said than done depending on how forceful you tap your screen; the softer you tap the screen, the easier it is to train your fingers to do it quicker than you're used to. In order to succeed at Flappy Bird, you have to find a balance between tapping, succession, and timing.
Try not to get frustrated by how often you'll die in the beginning. You can quickly burn out on Flappy Bird as you're getting used to tapping. Remember it's just a game, you can get better at it, you just have to practice, practice, and practice.
Remember that not tapping is just as important as tapping. By waiting to tap, you can clear certain obstacles easier. It's a balancing act not to tap and then switch to tapping quickly depending on the level. Again, practice makes perfect.
Conclusion
Flappy Bird, although discontinued for mobile release, still finds its way into Android version releases. Enjoy the quirkiness of Android and Flappy Bird by giving it a shot and seeing how many levels you can clear before your finger starts begging you to stop.
You might be surprised by how enjoyable the game can be when you need some mindless entertainment on the go.
Further Reading: 5+ Android Apps To Test the Hardware Integrity of Your Device to Make Sure It's Working Fine.