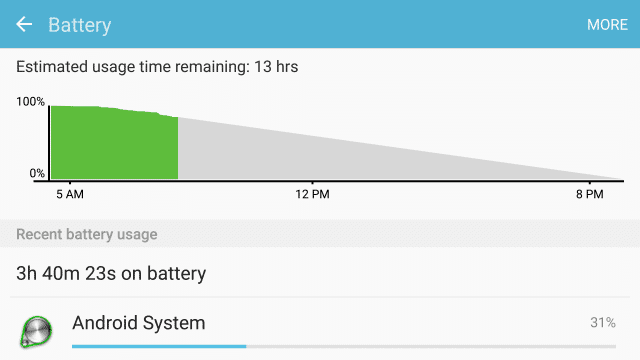 While the Samsung Galaxy S7 and S7 Edge don't use USB-C charging functionality, Samsung has reverted to the standard USB charging capabilities. They've introduced fast charging feature for the S7, including specific settings within Android Marshmallow and the use of a Samsung approved charger and cable.
Let's look at how Samsung Galaxy S7 and S7 Edge fast charging works and what you need to get the most out of your battery life.
How Does Fast Charging Work On the Galaxy S7 and S7 Edge?
The first thing to know about the S7 is that you can charge it wired and wirelessly. The S7 is compatible with a variety of QI wireless charging technology.
The next thing you need to know is that fast charging is an adaptive type of charging that only works with the charger that came with your S7 or a Samsung adaptive fast car charger. Third-party chargers will not allow you to take advantage of fast charging, which means you have to plan your day to make sure you have your fast charger with you to ensure battery life all day.
Then, finally, it should take roughly 30 minutes to go from a zero percent charge to 60 percent charge when using fast charging correctly.
You can identify any Samsung-branded fast charger because it will say "Adaptive Fast Charger" on the back of the charger where the specs on it are located.
While the S7 and S7 Edge battery life can last for days, for most of us this won't be possible. While I've seen great battery life so far on my S7, I still can only go maybe 15 hours at most during the day without charging on an average day.
If I'm on the go, gaming, taking pictures, etc., it begins to drop down, and I'll need to top off at some point during the day with portable batteries, which sadly won't work with the fast charging capabilities of the S7.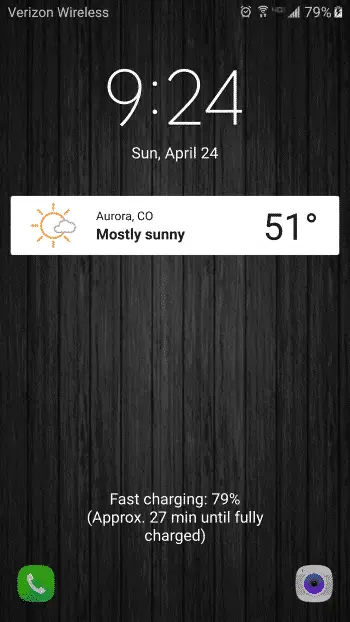 When your device is charging, you'll see a message on your lock screen showing so. If it reads charging, your device is not fast charging; if you see the fast charging message, then your S7 and S7 Edge is taking advantage of fast charging technology.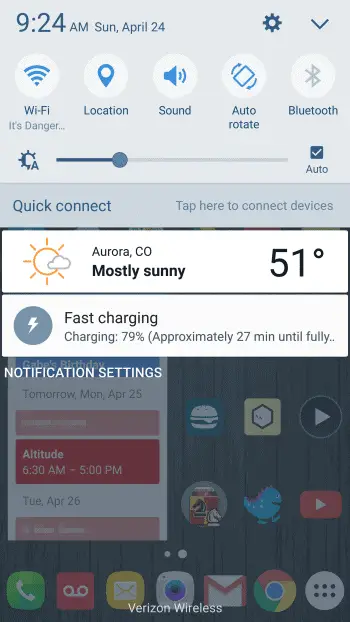 Warning: Fast charging your Samsung Galaxy S7 and S7 Edge will make your phone hot to the touch. This is normal but for some users, they may not feel comfortable with their phone getting that warm.
I recommend taking your case off when fast charging your S7 and S7 Edge, along with ensuring the screen is face down during the process. This will allow the heat from the phone to disperse easier during the charging process.
How to Turn Off Fast Charging On Your Samsung Galaxy S7 and S7 Edge
If you don't feel comfortable with fast charging and how warm your phone gets, you can turn it off by going to "Settings."
Scroll down to the "Battery" and click on it.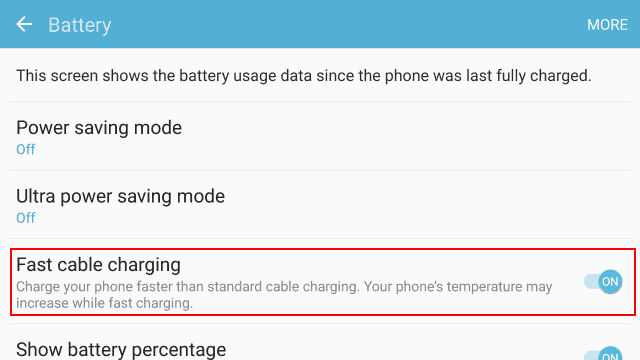 Now, scroll down to "Fast cable charging" and click the slider to the "Off" position.
This will disable the fast cable charging for your S7.
How to Get the Most Out of Fast Charging On You Galaxy S7 and S7 Edge
Here are some tips for charging quicker using fast charging:
Turn off your mobile phone when charging
Use your adaptive fast charger provided by Samsung
Ensure the charging cable is secure within the charger and your phone
Make sure the battery indicator shows the phone is charging
Always charge via the wall, not a computer
Disconnect the charging cable once your battery life is at 100 percent
Conclusion
The Samsung Galaxy S7 and S7 Edge fast charging capability guarantees that you can charge your phone quickly, especially on the go.
With the lack of removable battery in the S7, Samsung had to do something to ensure consumers could stay charged throughout the day. By using fast charging, you can do just that, so long as you're using the right hardware.
(Image Credit – Honou, Flickr)