There are times when you want to upgrade your system and use the best out of an operating system while using Windows 10. Windows 10 media creation tool is the best way to install Windows 10 on another computer, upgrade to Windows 10 from Windows 7 or 8.1, or simply reinstall Windows 10. It is a portable program that provides you a variety of ways to have Windows 10 in the current or another laptop.
Create Installation Media with Windows 10 Media Creation Tool
If you are using Windows 7, 8.1 or 10, you get the best experience with this tool while installing or reinstalling Windows 10 on your or another PC. To use the Windows 10 media creation tool while creating media, you must have a license key to install Windows 10 (if you are upgrading it from Windows 7 or 8.1 and you have never installed Windows 10 before).
You should have enough storage available on your PC, USB or external drive for the download.
If you are using a USB flash drive option, you must have USB with at least 5 GB of storage space. If you are going to burn an ISO file, you must have a blank DVD and DVD burner.
Note: Make sure the USB flash drive and DVD are blank because any content on them will be deleted (overwritten).
Requirements
There are some minimum requirements that your PC must meet before installing Windows 10 on it.
Note: You must have the latest version of Windows 7 SP1 or Windows 8.1 Update. To know about your operating system, type about in the search bar of and select 'About your PC' and check the Edition, Version, System Type.
Be double sure that your PC fulfills the following requirements:
RAM: 1 GB for 32-bit or 2 GB for 64-bit
Processor: 1 GHz or faster processor or SoC
Hard disk space: 16 GB for 32-bit OS 20 GB for 64-bit OS
Graphics card: DirectX 9 or later with WDDM 1.0 driver
Display: 800×600
Important points to be noted
Windows 10 Home users receive updates from Windows Update automatically, whereas Windows 10 Pro and Windows 10 enterprise users can postpone updates.
Internet connection is needed to do the upgrade. The size of Windows 10 is about 3GB.
Apart from meeting the minimum requirements of system specification, other factors are also needed to be considered like driver and firmware support, application compatibility, and feature support. You can check all this information from your device manufacturer's website.
Procedure
As we have already mentioned, you can either update your current version of Windows 10 or download tools to create Windows 10 installation media. The installation media here can be a DVD or a USB drive.
You have to go to the Microsoft website to download windows 10 media creation tool.
Once the download is completed, run the file. When you run the file, it asks you for admin access. Make sure you are logged in with the admin account.
You can also save the file and run it later.
It will take a few seconds for getting started up. Wait, till the next instruction comes.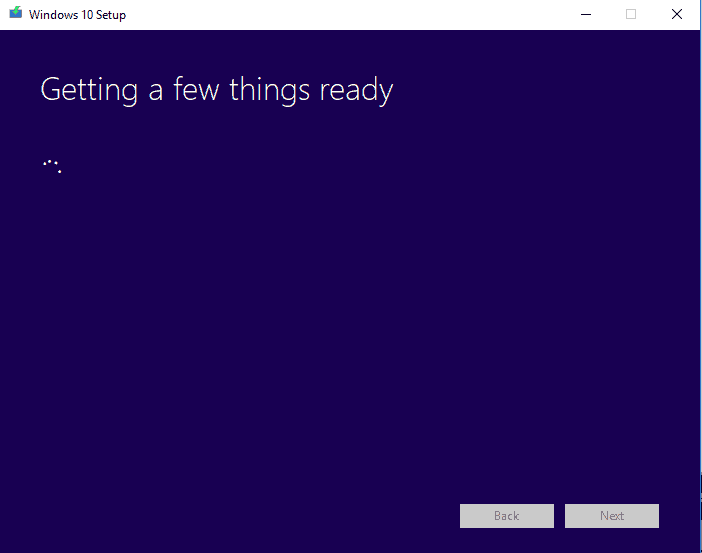 You have to accept the Applicable notices and license terms.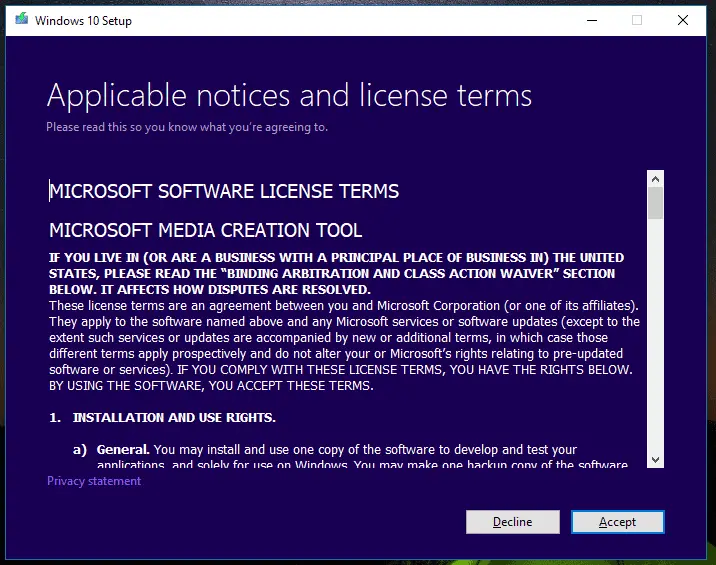 You can either leave the selected radio button as Upgrade this PC now or change it to
Create installation media (USB flash drive, DVD, or ISO file) for another PC.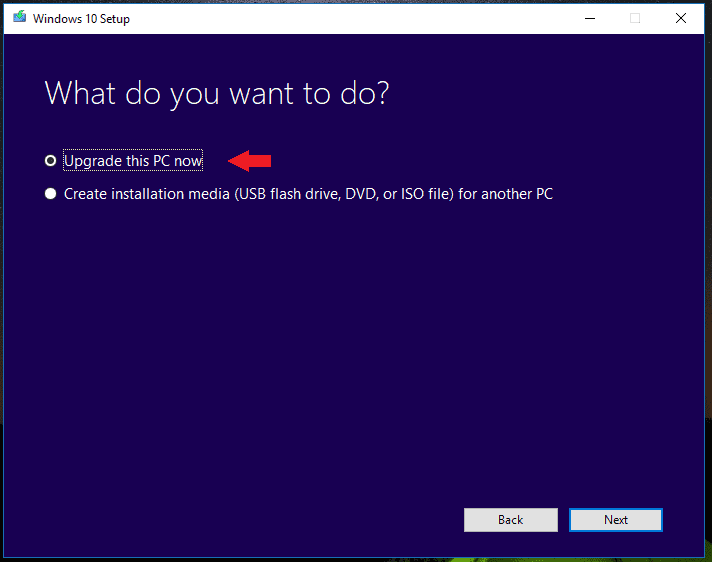 We will select Create installation media (USB flash drive, DVD, or ISO file) for another PC.
Now, click on Next to move further with the process.
Now, you have to select the language, architecture, and edition. You can leave the checkbox ticked as it says 'Use the recommended options for this PC' which will automatically select the suitable version for your system.
It's better to uncheck that box and use the drop-down menu to select the language, edition, and architecture according to your system requirements.
Once you have selected the suitable options for your system, click on Next.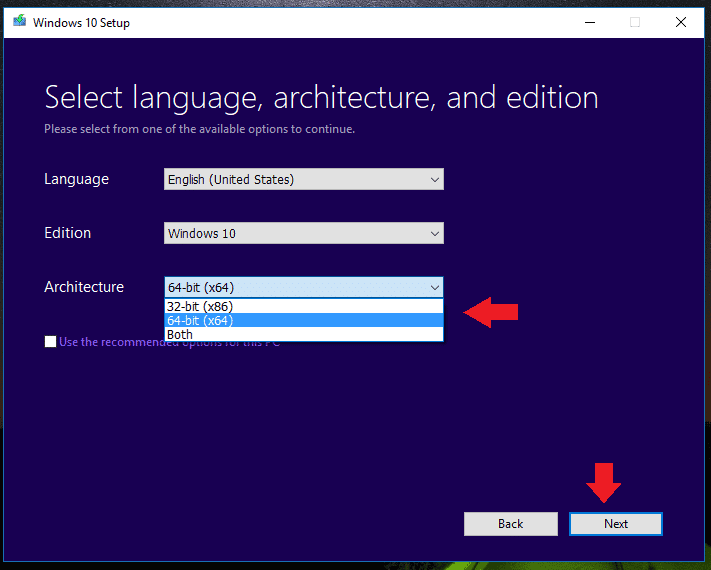 You can leave the USB flash drive radio button selected or change it to ISO file.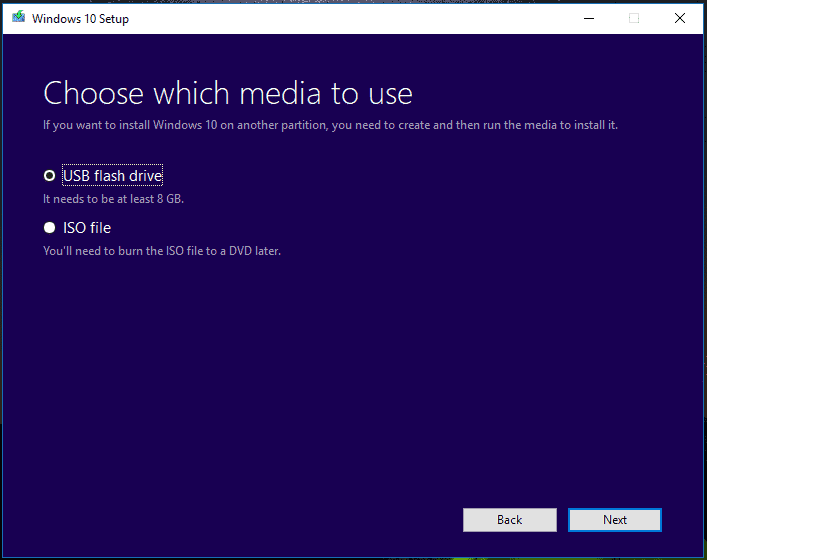 If you select USB flash drive option, you will have to connect a blank USB drive to your PC.
And if you go for ISO file, you will be asked to pick up a location on your local hard drive to save the .iso file.
Now, keep the desired file name for ISO file and click on Save.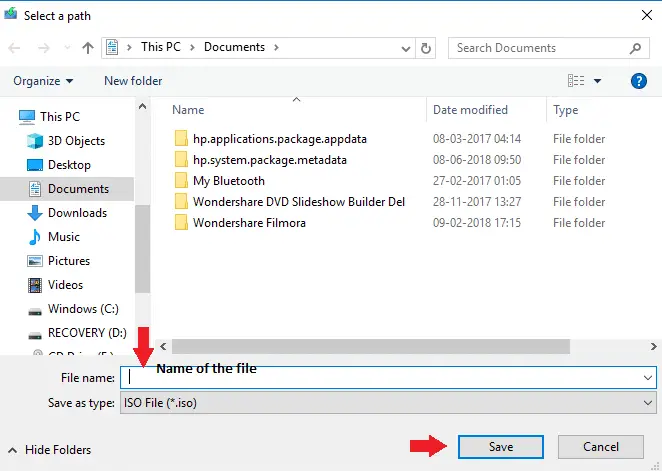 The downloading will start, and you will have the .iso file saved on your PC which you can use to install Windows 10 on another PC or use it to reinstall Windows 10 on your PC itself.
Conclusion
Windows 10 media creation tool is a perfect, portable and quickest way to install Windows 10 on a PC, reinstall Windows 10, or upgrade Windows 7, 8.1 to Windows 10. The steps discussed above are easy and can be followed with the on-screen instructions. If you have any queries, do let us know and we will definitely let you know the fix.
Also, check: