Widgets can be described as shortcuts of specific applications that allow users to access a particular app without having to open it. They are usually placed on the home screen for better convenience. When it comes to smartphones, the best Android widgets always make sure that they deliver an uber user experience.
Widgets are mostly designed for the clock, weather, and note-taking applications. They also serve the purpose of enhancing the look and feel of a smartphone. Android widgets come in a range of sizes; there are many in-built widgets of specific applications on our smartphones.
25 Best Android Widgets For Your HomeScreen
The choice of using widgets depends upon the needs and requirements of every individual. Let's have a look at the 25 best Android widgets available for different types of applications.
1. Overdrop Weather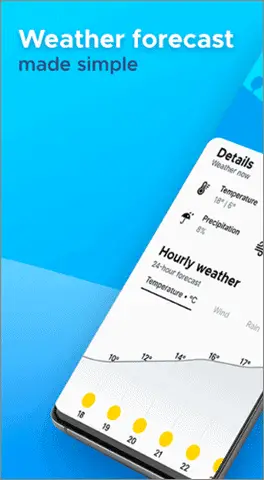 If you wish to have minute-by-minute updates related to weather, you must try out the Overdrop Weather app. As a relative newcomer in the app market, this tool offers accurate weather forecasts from the DarkSky services.
Overdrop weather also makes it to the best Android widgets given the ample number of widgets it provides. There are 21 free widgets available for use if you use the free version of the app. 17 more widgets can be used if you make in-app purchases.
The pro version of Overdrop is available at $4. The application is optimized for notches and punch-hole displays and delivers customizable weather notifications to the users.
2. Chronus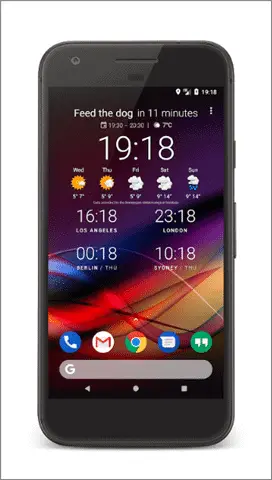 Every one of us loves having a fancy clock on our home screen that displays accurate time. These clocks display not only time but also enhance the overall look of our phone. The Chronus app offers agenda view, weather, stocks, or a news feed.
You can also go for an analog or a digital clock as per your convenience. It also offers Google widgets that are compatible with Google Fit and record your daily steps on your home screen. News, tasks, stocks, and calendar widgets are available in the Chronus app.
You customize every look and feel of the widgets by adding some third-party extensions and adding essential functions.
3. Google Keep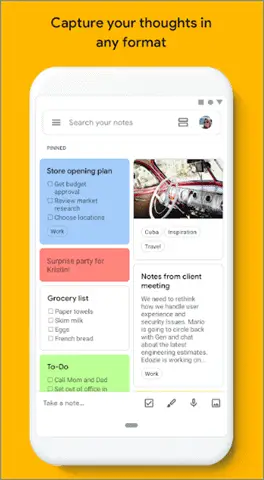 Almost every user requires a good note-taking app for recording their to-do tasks daily. Be it for personal or professional purposes, taking notes ensures you don't miss essential functions throughout the day.
While there are many note-taking apps available on the Play Store, they hardly come closer to beating Google Keep. The note-taking application offers two widgets. The shortcuts bar that lets you create an important note, list, voice memo, and much more. With the other widget, you can pin notes to your home screen.
If you are searching for the best Android widgets that make note-taking a cakewalk, Google Keep is the best Google widget you should go for.
Related: Google Keep vs Evernote- Best Note-Taking App for You
4. Battery Widget Reborn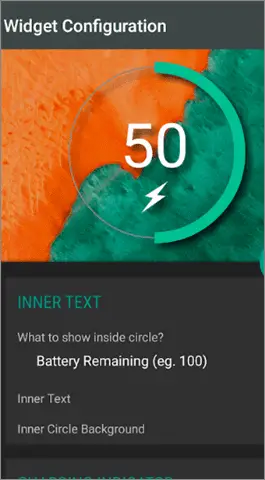 A battery widget for Android often comes handy when users need to check how much longer their charged Android smartphones can last. The Battery Widget Reborn makes it easy for users to keep a check on the battery life by showing predictions about how long it may last.
The widget doesn't take up too much space and displays the battery percentage in a circle. Additionally, it also offers services like a torch, Settings shortcuts, and DashClock extension.
Users also get status bar notifications regarding battery life through this widget. It also offers automatic power-saving functionality at night.
Download Battery Widget Reborn
5. Musicolet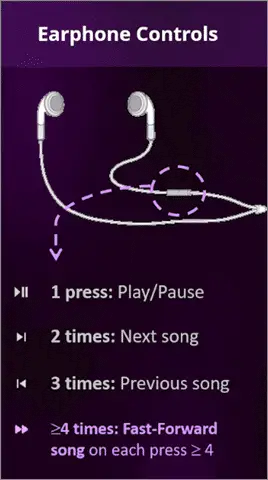 If you are an avid music listener, you will be well-acquainted with the fact that streaming services like Apple Music and Spotify offer exclusive widgets for controlling the user experience on your smartphone. However, if you wish to access music stored on your phone with ease, look no further than Musicolet.
This application allows users to create multiple queues; Musicolet is the only application in the market that offers widgets to 20 multiple queues. The simple GUI and navigation make it easy for the users to access options like the Main player, Queues, Playlists, Folders, Artists, and Albums in just one click.
Musicolet comes with a powerful equalizer and also enables you to add shortcuts to your favorite queues on your home screen. With the Android Auto support available, users can also listen to their entire music library in a car as well. All in all, Musicolet delivers some of the best Android widgets you could ask for.
6. IFTTT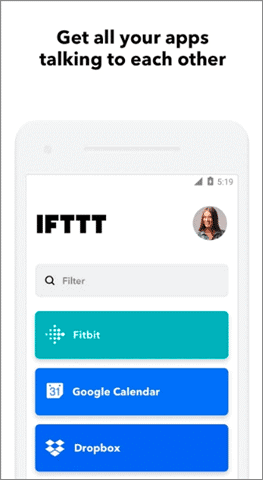 If you are searching for an all-in-one productivity tool, IFTTT is one of the best Android widgets to go with. Known for delivering a seamless experience by collaborating with multiple applications on your phone, this tool is your one-stop solution for streamlining all the content and processes on your smartphone.
IFTTT integrates with apps like Twitter, Telegram, Google Drive, Twitch, Weather Underground. Also, it can amalgamate with devices like Google Home, Amazon Alexa, and many more. Added to that, this widget for Android makes automation at your fingertips by enabling users to deliver commands using Alexa or Google Assistant.
IFTTT also messages automatically and keeps you updated about the weather, not to mention that your social media accounts are also taken care of. All in all, this widget can make your life as easy as it can get.
Related: Boost Alexa's Power With The Best IFTTT Alexa Recipes
7. Flipboard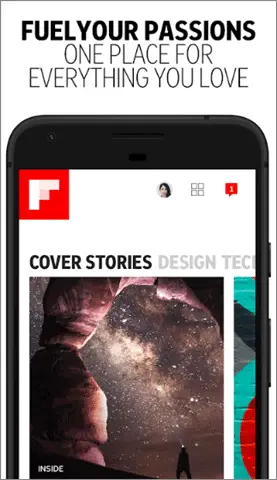 The advent of smartphone technology has enabled Android users to have the latest news at their fingertips. If you are a news buff perpetually obsessed with the events going around in the world, make sure you don't miss out on Flipboard.
From photography to travel to technology and much more, Flipboard will make sure you consume the content you love as and when you like. You can also curate your own magazines with the articles you love and invite others to contribute to the same.
Flipboard is one of the best Android widgets for avid readers regardless of the niches they love to read. The app sits nicely on your home screen to browse through the content as and when you like.
8. Minimalistic Text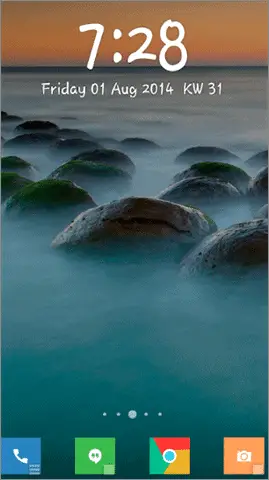 More often than not, we come across various widgets that only partially fulfill our needs and expectations. In such cases, users often wish to have a widget they can customize as per their requirements. Minimalistic Text was built, keeping the same need in mind.
This application enables users to create a widget that fits their requirements by allowing them to choose the necessary elements for their smartphones. You can configure time, date, battery, and weather information using this widget.
Users who don't have English as their native language will love this tool for sure. Minimalistic Text can operate in 25 different languages and hence proves itself as an Android widget catering to global use.
9. 
Quotes
Many mobile users love personalizing the look and feel of their smartphone devices. Quotes is one such widget that will help you enhance the visual appeal of your front screen by adding a quote.
Overall, the application has a light-weight and ergonomic design. There are a bunch of selected quotes available for the users to display on their home screens. You can also add your favorite quotes to the widget and use them on the home screen.
Furthermore, you can change the text alignment, font, size, and color as per your preferences. Quotes is a secure widget and contain no ads, so you are guaranteed a fine user experience. The widget can also work offline as it doesn't require the internet.
10. Circle Launcher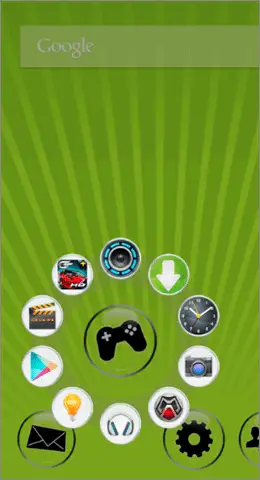 Circle Launcher is not just a launcher, as its name suggests; it's a handy widget for Android aiming to make processes easier for users. You can arrange the most frequently used apps on your phone in a circle and access them with just a single swipe and click.
The paid version of the widget will also allow you to use vertical and horizontal launchers. Make sure you don't move this application to your SD card as it will stop working. There are many options to customize widget labels, widget icons, animations, background dimming, icon size, background color, offset, text size & color, and more.
The app also lets you save your configurations, which you can restore on a different device so that you don't have to set up everything all over again. It is regarded as one of the best Android widgets available on the Google Play Store.
11. 1Weather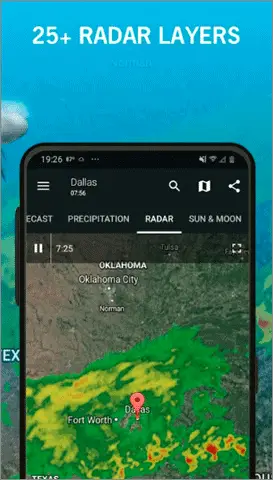 Next up on our list is another weather widget, 1Weather. This tool is known for delivering accurate weather forecasts and easily views conditions like Wind Speed, Temperature, UV Index, Humidity, and many more.
Regarded as one of the best calendar widgets for Android on the Play Store, 1Weather also delivers local weather news on video. Having this Android widget is beneficial if you are planning to make a trip out of state during doubtful weather conditions. Using the data from this app, you can make the final decision of going for the scheduled trip.
Users also receive live alerts for storms, blizzards, earthquakes, fire, and many other calamities. You can also track the sunrise and sunset times using this widget.
12. Tasker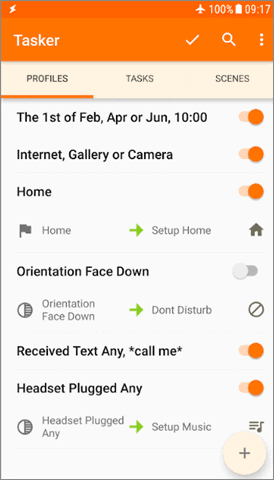 Tasker is one of the most popular and the best Android widgets you will ever come across on the Play Store. It will make your mobile an actual smartphone with the functionalities it offers.
There is no limit to the type of customizations you can do with Tasker. For example, you can set commands for your phones to automatically increase your sound volume when you go out or switch to the silent mode when you go to your workplace.
Send SMS, create notifications, change volume, manage and access files; Tasker can do almost every process you can possibly think of.
13. Time Until
Do you have a habit of forgetting anniversaries, birthdays, and other important events? The Time Until Android widget can come to your aid in such cases. Time Until is a countdown app that lets you schedule such events according to hours, day, week, or month. You can choose beautiful images for your countdown timer screen as well.
Regarded as one of the best timer and clock widgets for Android, Time Until offers two widgets for showing your timers and reminders. You can also use the tool in Dark Mode on your smartphone.
14. Ultimate Custom Widgets – UCCW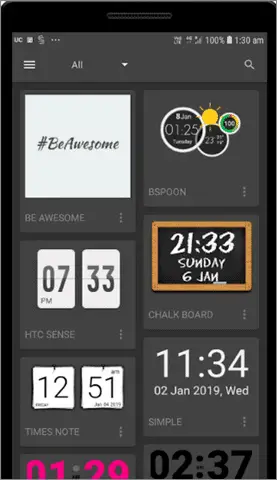 UCCW (Ultimate custom widget) is another DIY Android widget application that allows users to create widgets tailored to their needs. You can tweak the layout of objects, fonts, and change many more attributes to gain a customized look that you like.
UCCW also enables users to create custom skins while using them. You can create widgets for calendars, widgets, battery info, and much more. Users can also create graphical objects like pie, barcode, and a bar and perform text mapping to override text values.
15. KWGT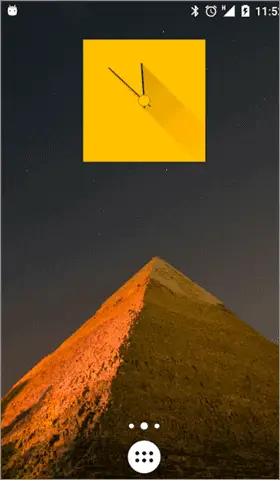 With Kustom Widget Maker, you can create awesome widgets and make your launcher and lock screen look unique. The commendable WYSIWYG(What You See Is What You Get) editor has an easy user-interface, meaning you can create designs and displays you need seamlessly.
With KWGT, you can build customized watches like digital and analog clocks, widgets for live weather, map, text, battery, and memory meters. Users can also create music and astronomy widgets using this tool.
There are over one thousand widgets in the featured section and an endless list of features. Hands down, KWGT is one of the best DIY widgets for Android on the Play Store.
16. Moon Calendar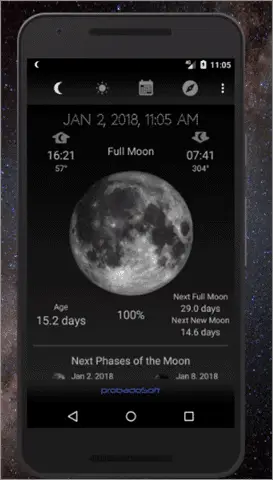 For users who believe the moon is more than a satellite and a rock, the Moon Phase Calendar is an excellent way to check on the various phases of the Moon. You can browse through phases of the moon by day or week by swiping across the screen. You can also get tips for Lunar Gardening in a separate section in this application.
Moon Phase Calendar widget contains an exposure calculator that enables a user to get the required specifications for clicking appropriate photos of the Moon. If you love the moon enough, make sure you download this app and use its widgets.
17. Gauge Battery Widget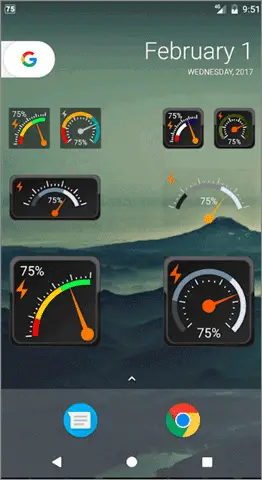 If you are bored of the typical battery widgets, why not try this unique battery widget instead? Gauge Battery displays battery percentage in an analog meter which also appears nice for a change.
This battery widget displays the battery life left in percentage and the battery status in the status bar. Further, you can also configure the battery color. Gauge Battery widget also displays the temperature and voltage in the status bar. In short, be ready to receive every single detail related to your battery and enhance your battery life accordingly.
All in all, Gauge Battery Widget is one of the best Android widgets for keeping an eye on your battery life.
18. Sectograph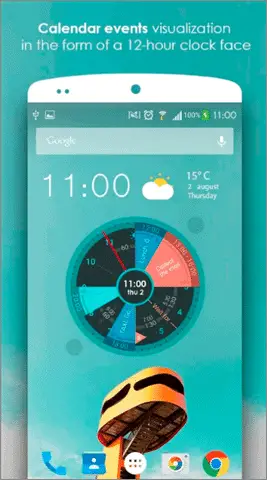 Sectograph is a visually appealing widget that is a mixture of a to-do list app and a clock. To put it simply, this tool displays your daily tasks in the form of an analog clock.
Sectograph eradicates the need of the users to continually visit their note-taking apps and check out the next task to be completed. This Android widget can be placed on the home screen, and so the users will always have an update of what needs to be done once a task is over.
Scheduling your day becomes a cinch with Sectograph on your phone. It imports all the necessary task details from your Google Calendar. Apart from being just a calendar-cum-clock, Sectograph is one of the best Android widgets that offer commendable time management services.
19. Contacts Widget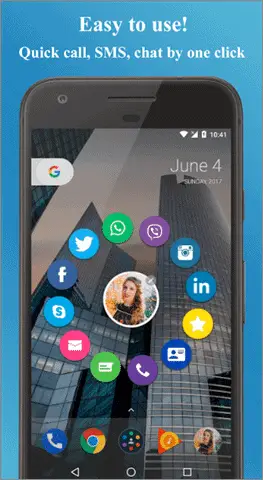 Contact Widgets lets you access your contacts in just a single click. The convenience it offers will help you call, chat, and message without following any lengthy processes for doing the same.
There are over 20 widgets in this application, consisting of 6 single widgets and 3 group widgets. You can also sort your contacts according to certain parameters using this tool.
Contacts Widget has a great efficiency as it consumes little battery power. It can also integrate with 12 messengers and social media handles. All in all, it's one of the best widgets for Android.
20. Ubiquity Music Widget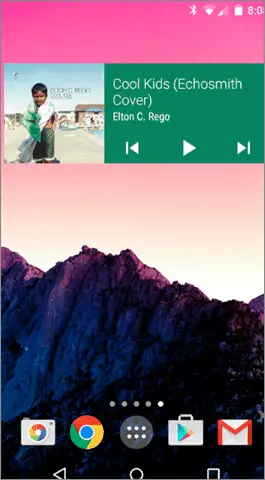 The Ubiquity music widget functions just like any other standard music widget. However, it does offer uniqueness in terms of the compatibility it offers.
The Ubiquity music widget can work with any music player on your smartphone. You don't need to switch Android widgets for switching music players. Just stop playing music in one app and start in another, and the widget should switch. It is regarded as one of the best Android widgets for music listeners.
This widget will not work until you go to access notifications in settings and enable the Ubiquity Music Widget option. If you are an avid music listener, you should have the Ubiquity music widget on your phone for better convenience while listening to songs.
Download Ubiquity Music Widget
21. Love Widget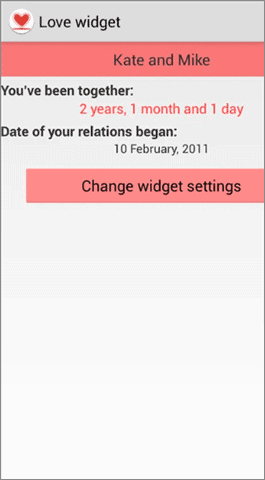 If you have a habit of forgetting anniversaries and events like Valentine's Day, the Love widget will be a godsend for you! This Android widget displays the amount of time you and your partner have been together, so in a nutshell, it will give you the exact duration of your relationship.
You can also set reminders for your enemy, albeit you won't need it because you can easily deduce that from the number of days. Make sure you install this widget and celebrate your love like never before!
22. Simple RSS Widget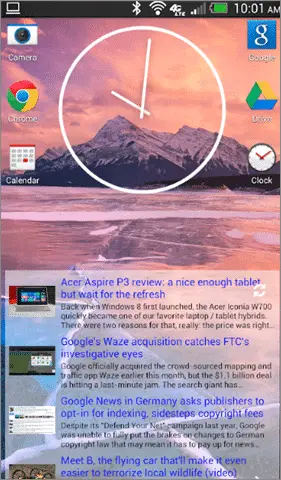 Simple RSS is a lock screen widget that will deliver all the necessary news updates to your phone the instant they are published. If you are a voracious news reader, Simple RSS is a must-have tool for you.
The widget is resizable and consists of multiple feeds. The text style, size, and color are changeable and the icons for reloading and configuring the widget can be hidden. After installing the Simple RSS widget, if it doesn't show up on your device, just reboot your smartphone and check again.
23. Feedly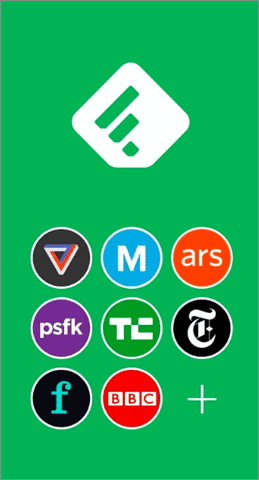 The next up on our list is yet another news-reading app that contains various widgets. Feedly allows users to organize and store their collected data in a single place so that they don't have to open different apps to access them.
This tool is connected to more than 40 million RSS feeds, meaning there is no shortage of content to be consumed in any desired field. You can access different sources of information in just one go by using this widget for Android.
Feedly helps you discover great feeds and read them in one place. If you wish to save yourself the hustle and experience convenience in news reading, make sure you download the Feedly app.
24. Owly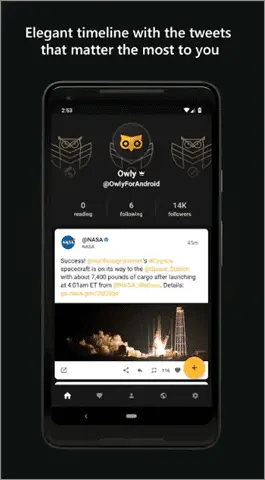 Owly is the best widget for Android for those who love using Twitter daily. It is a powerful tool that handles all your Tweets and delivers an excellent user experience in scrolling and material design UI.
You can customize tweets according to your requirements and without any limitations. Owly also allows users to configure their Tweet digest, meaning you can always choose to hide the tweets you dislike and display the ones you love on your Twitter wall.
The Performance Mode is a godsend for those who wish to use this widget on a less powerful device. You can also add as many accounts as you and sync them accordingly.
25. Investing.com Widget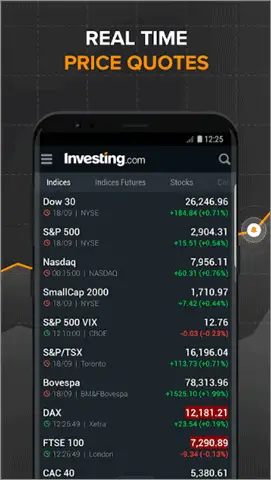 Investing.com is the perfect application for all those who need to keep a constant eye on the volatile share and stock markets. The widget for this app displays the data for your choice of stocks right on your home screen.
Investing.com also comes with live updates on economic calendars that are used by top traders and investors. You can search for up to 70 stocks and track as many as you like.
If you are more into cryptocurrency, Investing.com has a Bitcoin widget that can help you stay updated with the latest updates related to your investments. It is one of the best Android widgets on the Play Store for stock market updates.
Conclusion
The best Android widgets serve as a shortcut to specific applications and allow users to access a particular app with ease and convenience. They are shortcuts aimed at making the lives of users easier than usual.
Widgets are mostly available for calendar, clock, weather, and note-taking applications. If you are searching for a weather widget, you can try out either Weather1 or Overdrop Weather. Google Keep is the most accessible note-taking app you will ever come across on the Play Store. IFTTT is an excellent productivity app with a bunch of widgets that will enhance your smartphone's look and feel. Regardless of the suggestions listed above, users can install and use any Android widgets as per their choice and requirements.