Amazon Alexa devices are loaded with fascinating features, and you will be surprised to know the methods by which you can increase the number of tasks it can do. With the help of specific hidden settings and come quirky commands, you can get your hands on a host of cool Alexa tricks.
Be it the Echo or the Echo show; the virtual assistant can get funny and help kill some free time. From boosting it with IFTTT Alexa recipes to changing Alexa's name, Alexa tricks increase the product's utility, add to the product's functionality, and entertains too.
43 Cool Alexa Tricks You Must Get Your Hands-On
Once you get the hang on how Alexa works, giving Amazon Alexa commands will be a cakewalk. If you have used the virtual assistant for general purposes, it's time to up your game. Our team of experts have scoured the internet and carefully crafted a list of cool Alexa tricks that are off-beat.
Which ones will you try first? Funny Alexa tricks or useful ones?
1. Create Your Playlist In A Jiffy
Do you love music? Manually searching for your favorite numbers might be slightly time-consuming. Instead, you can quickly click on random songs' names and add them to create a fresh playlist. Ask the smart speaker to do the task for you. Once done, the next time you are occupied in household chores or computing your way back home, simply ask the Echo to play the list. Notable, isn't it?
You can even give the personal playlist names to identify it from the other song lists and to differentiate it from the ones that belong to the other family members. Request Alexa to add new numbers to the list and have it done in absolutely no time. Say 'Alexa, add Bruno Mars to my playlist,' and you are good to go. We are sure the Alexa tricks will keep you hooked.
2. Say Anything And Get A Response
You can try your luck by saying anything to the smart assistant, and she will reply on almost all occasions. If you take her by surprise completely, she will ask you to repeat or would say, 'Sorry, I don't understand you.' So, you can tweak your sentence a bit and try again. We told Alexa that Eric says, "I love you," and she responded by saying I love you too.
One of the cool Alexa tricks, this one is fun and experimental in equal portions. She might repeat what you said when she is short of answers. For instance, if you tell her Jason says, I love Google, Alexa repeats, I love Google. You did not know this, right? If you try calling out swear words, the smart assistant will not be fooled. She will not reply or repeat any cuss word and end up censoring or beeping those terms.
3. Convert The Smart Assistant Into A TV Speaker
If your TV is connected to the Amazon Fire Stick or has Bluetooth connectivity enabled, you can get some quick tasks done with Alexa's help. You only have to say, 'Alexa, connect,' and the virtual assistant will be in sync with your TV. However, do ensure that the two devices are nearby. You can go to the settings option on your Amazon Fire Stick app or smart TV to check for connectivity issues.
If you wish to disconnect, say 'Alexa, unpair,' and the two devices will no longer be in sync. Are you wondering when you can use this trick? Imagine watching a film late at night and do not want the other family members to wake up. Ask Alexa to put down the volume of your TV and get it done without moving a limb. This one is one of our personal favorite Alexa tricks, and you can, of course, use it to fulfill other commands as well.
4. Set Location-Based Routines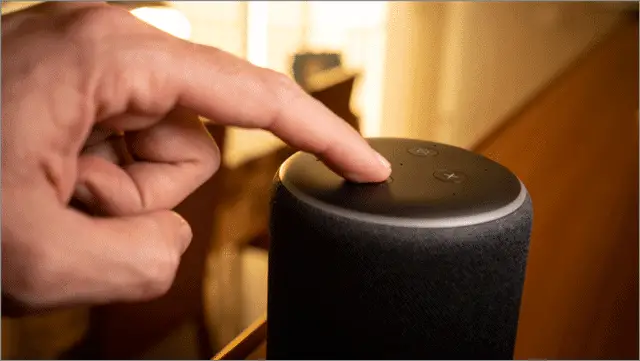 One of the most effective Alexa tricks this one can turn out to be as helpful as you want. In our hectic life schedules, we often forget to carry out small mundane tasks and need to set reminders for the same. How about getting it done from Alexa? Be it feeding your kitten, taking your medicines, or calling or mother when you reach home, Alexa can help you set up a location-based routine and notify you when it's time.
The smart assistant will alert you about the task you need to do when you reach the destination. For example, once you are home, Alexa will remind you to water the plants. You have to go to the Alexa app menu and click on Routines. Add the location, select whether you want to get the job done on arrival or departure, and fill in the task. You can also go a step further and create customized responses.
5. Get Traffic Details
Is your regular morning commute route too busy? How about getting an update before you step out of the house? One of the most useful Alexa Tricks enables you to know the traffic details of your daily work routes. The smart assistant also tells you which route has the maximum traffic and which one is relatively straightforward. She suggests alternative options as well. It comes in handy if you put up in a busy location.
Go to the Alexa app menu and click on Settings. Select Traffic and add both locations – home and work. You can also add in your favorite coffee shop, for example, if you are a frequent visitor. The next time you are looking for help, Alexa will give you quick traffic updates. Say, 'Alexa, what's my traffic,' get an instant answer, and the estimated travel time it will take to reach from one place to another. We are sure this is going to solve your everyday woes.
6. Listen To Rhymes
You might have used the virtual assistant to play your favorite songs, but did you know Alexa can play rhymes as well? One of the must-try cool Alexa tricks if you have kids and toddlers at home, let's get the smart speaker to sing aloud some rhymes. Name some that you love the most and check if she recognizes and narrates them.
If you ask Alexa to sing her favorite song, she will pick a current number and play. What more? Ask her to rap for you, give in to the groovy music, and be amazed by her beat-boxing skills.
7. A Warm Welcome
Although Alexa is merely a machine that works on our instructions, she is quite mannerly. She will greet you every day and even visitors whenever they are at your place. For example, once you are back to your den, say, 'Alexa, I am home,' and she will either say, 'have a good sleep,' 'eat your food,' 'hope you had a good day,' or simply 'welcome home.' Which one does she say often? Well, Alexa is unpredictable.
8. She Has Got A Sense Of Humor
One of the best Alexa tricks, this one introduces you to Alexa's funny side. Ask her to tell you a joke, and she will crack the silliest one that will still manage to leave you in splits. She is excellent with comedy history as well. So, do not think twice before asking her questions on how comedy was done in the earlier days and who are the best gothic comedians.
9. How About A Virtual High Five?
Don't we all indulge in giving high fives in our everyday lives? How about trying the virtual version of the same with our very own Alexa? This trick also comes in handy when you want to celebrate and pat your back for a small or significant achievement, and no one is around. Every time you say, 'Alexa, high five,' she chants the numbers one to five in serial order and says how she wishes to give you real high five. How cute is that?
10. Do Not Wish To Say Your Command? Tap It!
Did the name of the trick confuse you? Let us explain it to you. The voice assistant works on our commands, but you can turn on the Tap to Alexa feature and get the work done if you do not want to say it aloud. You can also use this trick if Alexa does not understand what you are trying to say. Once you have enabled the feature, type out your instruction or command, and wait for her to do the needful. The shortcuts are easily accessible. You can reach out with one single click on the screen.
If you want to know the weather update, click on the weather icon on your screen and get the live forecast in no time. Please remember that this Tap to Alexa feature is only available for Echo Show users. If you own any other device from the Amazon family, you will not be able to access it.
11. Turn Off Your Screen
If you are looking for cool Alexa tricks for your Echo Show, we have got you another one. Your gadget will always have the light flickering if it's left plugged in. Whether you wish to sleep peacefully at night or are trying to concentrate on your work, having that light on can be slightly irritating. When dimming doesn't help, ask Alexa to turn off the screen, and she will do it without switching off the gadget. You can either call Alexa by the wake word or touch the screen to have the light back.
12. Check Random Facts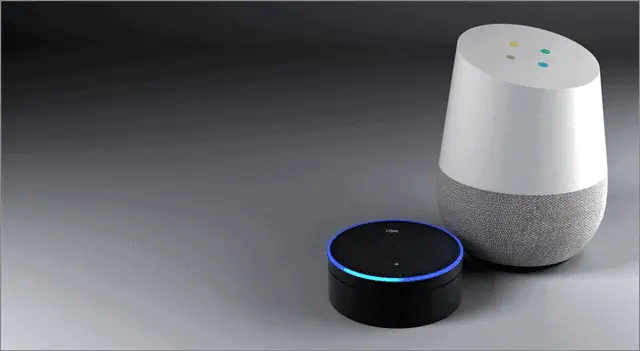 One of the best Alexa tricks for anyone who has a thirst for knowledge, let us use the virtual assistant to generate random facts. If you tell her to tell you something interesting, she will come up with general knowledge trivia, random facts, and details you had no clue about earlier. Throw a few questions at her and watch her wear the virtual hat well.
13. Rock Paper Scissors
Have you played rock paper scissors as a kid? How about trying the game with Alexa? Well, she is a worthy opponent, and to start playing, you simply have to call out the name of the game, and the smart will be up for it. Saying which one faster do you think will win – rock paper scissor spock or rock paper scissors lizard?
14. Show And Tell
Amazon Show is smart enough to understand the items we use in our kitchens every day. This feature is especially incorporated to help visually impaired people. The device understands if it's a coke can or a can of soup, for example. Using advanced-level machine-learning technologies, Alexa identifies the names of objects. You can check by asking her what you are holding. Alexa then gives you directions on how to hold the product properly and where to use it.
The product needs to be placed close to the camera for Alexa to decipher. From a lip balm to an oatmeal packet, she will be successful in guessing most names.
15. Whisper To Alexa
One of the cool Alexa tricks, this one proves that the smart assistant is brilliant. When you do not want the virtual speaker to reply loudly or when the other family members are fast asleep and do not want to disturb them, start whispering to Alexa, and she will whisper back. Ask her the time in a low volume and listen to her replying in an equally low tone.
16. Turn Any Speaker Into An Echo
This trick is for people who have an excellent-quality speaker and do not wish to purchase an Echo speaker immediately. You can buy the Echo Input, which is readily available on Amazon, and convert your regular speaker into a power-packed Alexa device.
The Echo Input bestows your original speaker with smart speaker powers and gives the device access to Alexa. Connect it with an auxiliary cord, pair it up using Bluetooth, and turn your favorite speaker into an Echo. How amazing is this!
17. Mute Alexa's Wake Word
Each time you utter the word 'Alexa' whether knowingly or unknowingly, she will listen to it and respond. However, if you do not want her to catch it every time the wake word is mentioned, you can mute it. You will find the button at the top of your Amazon Echo speaker. Press to mute and press again to unmute.
18. Change Alexa's Wake Word
Have you ever tried to call out Alexa by a different name? Wondering if it's possible to change the wake word? Well, the answer is yes. However, you can only choose from the three options available, and they are Computer, Echo, and Amazon.
19. Better Than Your Dictionary
Alexa knows a lot of words. There is hardly anything she doesn't know. If you ask her the longest word in the English dictionary, she will have an answer ready. You can ask her for the meaning, spelling, or synonyms of any name, and she will reply. Alexa is also good with definitions of terms.
20. Cheat Code For Gamers
With the Konami Code activated, players can up their gameplay while indulging in video games, and Alexa helps you with that. One of the best and cool Alexa tricks for gamers, she gives you cheat codes to excel in video games.
Alexa activates her special mode, assists you by sharing the Konami code, and enables you to play some extraordinary strokes. Well, Konami Code is a well-known classic cheat code for video games, and Alexa is a mere fan just like you and me.
21. Put Her In Your Car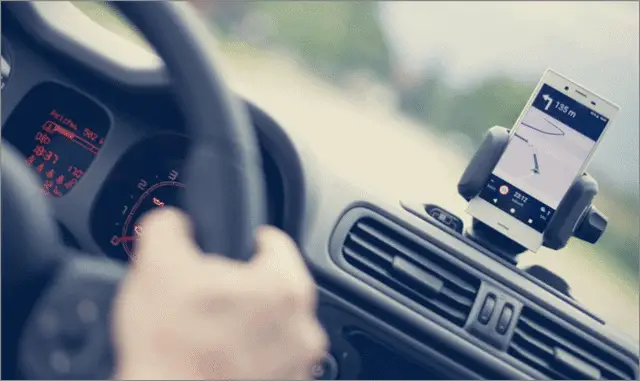 All of us have used Alexa in our homes, but did you know the smart assistant is equally useful in the car as well? It enables you to be hands-free, so you can multitask and drive and do not have to look for buttons around your dashboard. Use a USB charger to plug your Echo Dot and connect it with your phone's hotspot. You can also connect the smart speaker to your car's stereo via Bluetooth.
Amazon Echo Auto is a new entry in the Amazon family and is an ideal device to put in your car. It boasts the same capabilities as an Echo Dot but is tailor-made for vehicles. You can use your car's USB port to plug in and connect the device with mobile data for seamless functioning.
22. Create To-Do Lists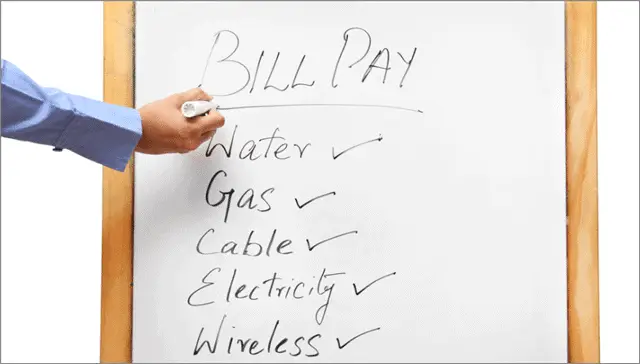 Are you forgetful? Make to-do lists with Alexa to never forget to take your medicines and always pay your bills on time. No more writing down small tasks on pieces of paper that you might end up losing. Say, 'Alexa, create a list' and make productive use of one of the best Alexa tricks. Want to be more organized? Go a step further and name your lists. The lists you create are accessible via any of the Echo devices or directly through the Alexa app.
23. Play The Song You Cannot Recall
Did you listen to a song on Alexa and do not remember a word? Do you wish to hear it again? How will you make her play the song? You can check your Amazon music history by asking her to go back to the Britney Spears song you heard a couple of weeks ago, for instance. You can even specify the genre or any artist from the number, so Alexa will give you a list of all that fits in.
Want to some repeat a music request? She won't disappoint you if you simply ask her to play the instrumental music you were listening to last month.
24. Chuck Norris Facts
Do you love Chuck Norris memes? If yes, you must get your hands on one of the cool Alexa tricks. Ask Alexa about his whereabouts and be a party to her funny responses. Alexa has a bunch of Chuck Norris memes, facts, and jokes up her sleeves, and we are not complaining.
25. Heads Or Tails?
Cannot decide what to wear between A or B? Wondering whether to call friends home or meet them outside? Make decisions with heads or tails and ask Alexa to help you out. Go to the Alexa app and download the skill called Heads or Tails. Choose which option is heads and which is tails. Let's consider the blue dress to be heads and black denim to be tails. Next, ask Alexa to flip the coin, and if she says heads, you know what you wear.
26. Control Alexa Via The Browser
Apart from the Alexa app, did you know you can control the smart assistant using the browser? Go to echo.amazon.com and sign in. Once done, you can control, monitor, and give voice commands to Alexa directly from the web without using the app.
27. Create A Sports Update
Are you a sports fanatic? If you randomly ask Alexa to give you a sports update, she will share news concerning all the massive rundown teams. However, you can customize the list to get updates from the teams you wish to listen to. Go to the Alexa app and click on settings. Next, go to 'sports update' and hunt for your favorites. Add the teams you like or want to hear from to a separate list, and you are good to go.
28. Customize Flash Briefings
One of the best Alexa tricks, which always keeps you updated with the latest news of your choice, this one is for everyone who wants to customize their flash briefings. If you ask Alexa to give you the day's briefings, she will blurt out a general update consisting of news and weather. However, you can go to settings and directly head to the flash briefings section to personalize your choices. You get to see the news sources that are generating the information you are getting. You even can turn off weather updates.
Pick the channels you want to hear from or the topics you want to know about. What more? You can select the order in which the news will be disseminated as well.
29. Alexa Tricks For Countdown To Events
Alexa plays the role of a quick timer well. She is also good with dates, so if you want to know how many days are left for the month to get over or how many days is it left for your birthday or anniversary, Alexa can help you out.
30. Beam Me Up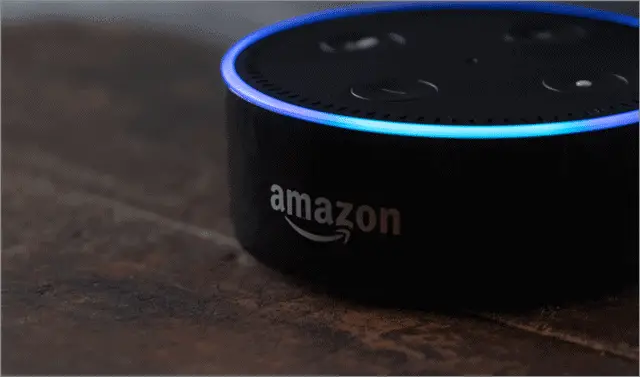 Well, there are multiple cool Alexa tricks that you can try out when you are bored. Stuck on your planet? Let us get Alexa to transcend you into another world. Every time you say, 'Alexa, beam me up,' she responds immediately by saying, 'let's do this.' The virtual assistant says that she will try not to leave any of your body parts behind. Alexa begins a quick countdown followed by a futuristic sound. The space-like noise initiates the beam, and you are all set to travel to another planet.
31. Fine-Tune Your Music
Merely asking the virtual assistant to play songs is not enough to adjust the bass and treble tones of the music you are listening to. You can change mid-range tones, ask her to set the bass to maximum, or pick and voice a number, for example, command the smart assistant to set the treble at 4.
32. Mathematics Wizard
Have you always been fascinated with the value of pi as a kid? Do you still find the calculations bizarre? Ask Alexa pi's value to a specific digit and get a prompt reply. If you just want to have fun and try her limits, ask her the importance of pi and listen to the answers as she goes on till the 40th digit. Crazy, isn't it?
33. Control Voice Purchasing
One of the cool Alexa tricks that helps you in shopping, this one gets extravagant things done with simple voice commands. Voice out the product you wish to buy, the AI will hunt for it on Amazon, place your order, and then select the default payment method. Your product will reach your doorstep, and every activity takes place within your Amazon account. How cool is that? You will find the feature in the settings section where you can disable the 'voice purchasing' option when you have guests and kids around.
Users can add stuff to your basket and keep them saved for buying later. Want to add protection to the voice purchasing feature? Fix a PIN that is mandatory to enter before making the payment.
34. Add Your Calendar To Your Amazon Echo
Go to the Alexa app and click on settings. Next, tap on the calendar, and you'll spot different options for Microsoft, Apple, and Google. Once you have linked your calendar, you can enquire about the upcoming events and dates, and Alexa will have them ready. Are you willing to try one of the cool Alexa tricks and ask the virtual assistant to serve up your calendar details?
35. Create Separate Profiles For All Family Members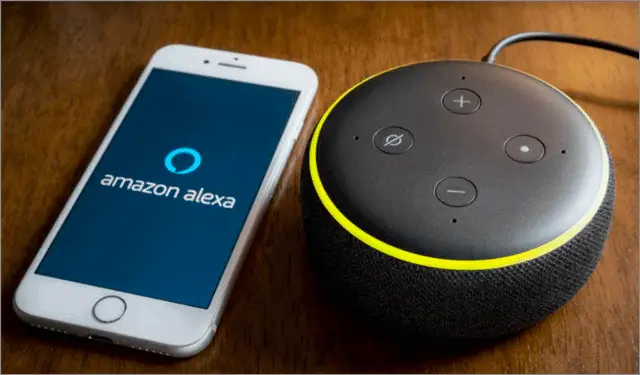 Do you have one voice assistant and all the members of the family share the same device? Well, how about creating different profiles for everyone? Go to the Alexa app and click on settings. Next, tap on Amazon Settings and go to Amazon Household. Follow the directions, and you will be good to go. However, please note that this is only possible if all members have separate Amazon accounts.
So, be it to-do lists or shopping lists, varying taste in music, or different calendar events to participate in, distinguish your account from the other family members' and not mix up personalities and identities. Ask Alexa which profile you are using to confirm it's yours.
36. Alexa Tricks To Enhance Privacy
Have you ever asked Alexa embarrassing questions and do not want those voice recordings to show up in the history? We've got you one of the most useful Alexa tricks that will save your data and private details from being leaked.
Go to the settings options in the Alexa app and click on Alexa Privacy. There are various choices available which enable you to manage your data better. Check and alter who can view your activities via voice history. Go to the 'delete voice recordings' section and do the needful, if required.
You can delete data for a day, month, or entire history. Users can also go a step further and choose a setting that automatically deletes all voice recordings. You will find the option under 'manage your Alexa data.'
37. Help In The Kitchen
The smart assistant is a great help in the kitchen. If you are busy chopping vegetables, ask Alexa to keep a 15-minute timer, so you know when to switch off the stove. Making Mojito and out of mint leaves? Ask the virtual speaker to add the product to the shopping list.
Did you just notice that your kitchen towels are about to get over? Ask Alexa to order them for you. If your little ones are ordering too many chocolates, do not let Alexa place it without a confirmation code.
Alexa has a bunch of exciting recipes up her sleeves as well. If you are in the mood to try out something new, ask Alexa and whip magic together.
38. Pandora Feedback
Do you love listening to music on Pandora? Ask Alexa to rate a song on the app as per your likes and dislikes. Like a song? Ask Alexa to give it a thumbs up. Did you not like a song? Ask Alexa to give it a thumbs down. Sounds fun, isn't it?
39. Alexa Tricks For Cards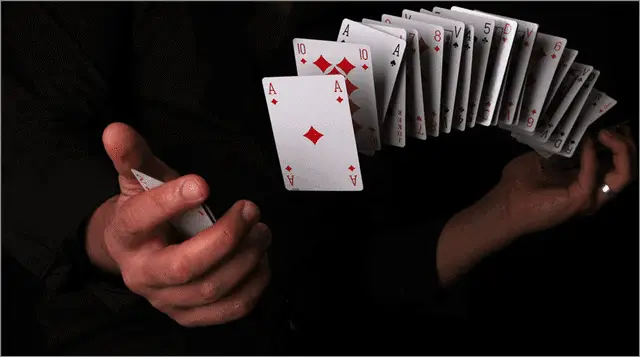 One of the cool Alexa tricks which you must try when you are very bored, ask Alexa to pick a card for you. Out of the 52 cards in a deck, Alexa randomly picks one for you and voices which one is it. Did you not like it? Go ahead and ask her to pick one more. She picks random numbers for you, and you can indulge in playing this card trick game when a bunch of friends are over and show your device off.
40. Are You A Romantic At Heart?
You can try this trick when Valentine's Day is around the corner. Are you a romantic at heart? Well, you will be surprised to know that so is Alexa. Whether you are single or in a relationship, the smart assistant has quirky replies up her sleeves when you ask her all sorts of romance-related questions.
Ask Alexa who is her valentine or her Valentine's Day plans. You can also enquire about her celebrity crush and ask her to share a love story with you. How cool is that?
41. Listen to Kindle or Audiobooks
If you have an Audible account, you can ask Alexa to play any book for you. Alexa will resume reading the book, and you can listen to it in the background while doing other tasks. You can ask Alexa about the names of the free books you have at your disposal and pick any one of them to be read from the available options.
Similarly, Alexa will read out your Kindle books as well to you. One of the cool Alexa tricks for all book-lovers, this one is unmissable.
42. Is Alexa Self-Centered?
All of us have tried to ask the smart assistant weird and funny questions at some point. But why do we call her self-obsessed here? Well, if you ask her what the five most important words ever uttered in the history of the English language are, she will reply – 'Your Amazon Echo has shipped.'
43. Hunt For Concerts
Do you love going to concerts? One of the best Alexa tricks is to find the next show you are interested in attending. On asking, she will notify you about all the upcoming events around the world. You can pick and choose as per the city and the dates. You can also be very specific in your questions, such as when Enrique Iglesias is performing next and visiting your hometown for their concert.
Conclusion
Alexa tricks only add to the massive list of amazing things the voice assistant is capable of doing. Our list covers various cool Alexa tricks that you can try out and have fun with your gang of friends or when you are bored. The versatile assistant does not leave any stone unturned in providing in-house entertainment. She has always got some mischief up her sleeves and makes you a part of it. The more you explore the device, the more you realize about Alexa's skills.
Be it reading out your favorite books or helping you in the kitchen, Alexa is a great help. Did you know she is a romantic at heart, self-obsessed, and a math wizard? Well, try asking her weird questions and get funny replies. She will give you world news, weather updates, and play random games with you. You can even ask her to play songs and buy products from Amazon. What more? Get your hands on some cheat codes and interesting Chuck Norris facts.