Life today is entwined with technology and digital content. So, even when you are a casual computer user, you are bound to be familiar with Adobe and its suite of applications. These are made by Adobe Systems and focussed on all kinds of professionals from various dynamic fields. Most Adobe products are used in our daily tasks on our PCs and online.
What are the products of Adobe? Some of the most popular products are Photoshop, Adobe Acrobat, Illustrator, and Flash. However, there are many other excellent Adobe products as well that have proven to be indispensable for designers. Adobe's Creative Cloud offers many standalone options too.
Top Adobe Products To Improve Design and Creativity
Here's our selection of the most popular and extensively used Adobe products. We've written about the main purpose of the Adobe software and which fields they are primarily used in. The best part about all the products listed is that they feature in the Adobe Creative Cloud package and can, therefore, be accessed from anywhere. Users need to know that most of the adobe software requires a subscription; you can opt for a single app or the entire creative cloud package.
Note: Adobe's Creative Suite is now a discontinued software and does not exist. If you want to purchase the creative apps by Adobe, you must go for the Creative Cloud.
1.   Adobe Photoshop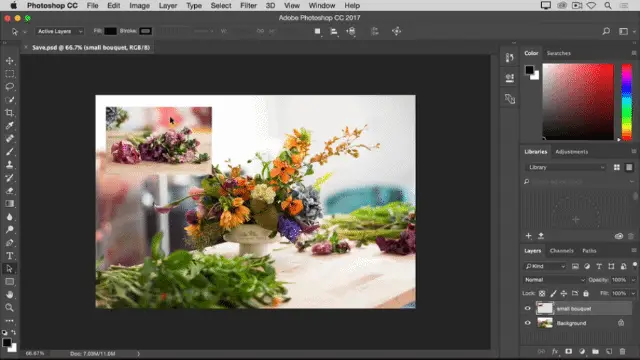 Adobe Photoshop is the world's best imaging and design app. You can use this Adobe software to create and edit designs, images, photographs, and illustrations.
Photoshop is used by professionals and amateurs all over the world to create amazing designs and art. If you are creating websites, logos, banners, packaging, or anything that has an element of design, then Photoshop is an absolute must. It is one of the best Adobe products.
The easy to use tools let you adjust, crop, retouch, and repair images. You can add colors, effects, and create works of art every time. Transforming boring and mundane images into stunning digital art with Photoshop's professional photography tools is easy.
2. Adobe Illustrator
Adobe Illustrator is used to creating logos, icons, typography, illustrations, and drawings. The adobe software app has drawing tools that you can use to create elegant and sophisticated graphics. The artwork on Illustrator is vector-based, so you can easily scale up and down to whatever size you need without losing quality.
One of the best Adobe products, Illustrator is used for creating beautiful typographic designs for your websites, flyers, and logos.
3.  Adobe InDesign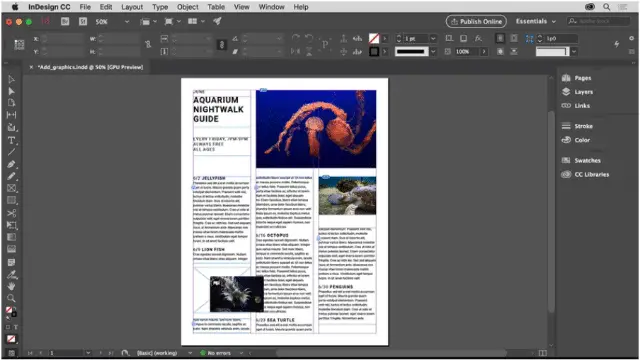 Adobe InDesign is your go-to app to create and publish documents for print and digital media. Use InDesign to make beautiful posters, ebooks, digital magazines, books, interactive PDFs, and flyers.
The Adobe software helps you create exquisite layouts for magazines, brochures, posters, and annual reports. One of the most widely used Adobe products, InDesign is great for both print and digital publishing. Adobe InDesign is your best bet if you are a designer looking for the perfect software to create outstanding layouts for print and digital.
4. Adobe Stock
Adobe Stock is a vast repository of more than 90 million high-quality images, graphics, and videos. It is built into other Adobe Creative Cloud apps to give you easy and hassle-free access to these stock assets.
You can search and license Adobe Stock assets right from other apps like Photoshop and Illustrator. This makes creating a design much easier. You can also sell your images to other designers for use on Adobe Stock.
5. Adobe XD
Adobe XD is one of Adobe products' all-in-one UX/UI solutions for designing websites and apps. With this app, you can take your designs from the artboard to the prototype most efficiently.
It has useful tools such as Repeat Grid, which lets you repeat design elements throughout the project and artboards that are incredibly versatile.
You can import Photoshop and Illustrator elements into XD. These can be shared with docs and access UI Kits from the File menu. You can create static and interactive prototypes with great speed with XD.
6. Build Your Website with this Adobe Product – Dreamweaver
 
This is a great tool to build websites; you can easily design, code, and publish websites and web applications with this Adobe software. Adobe Dreamweaver is used by developers across the world and is a favorite amongst all Adobe apps.
It has support for JavaScript, CSS, and HTML, and developers can easily create and publish websites from anywhere. The simplified code engine enables you to learn the nuances of HTML and CSS code easily, even if you are a newbie.
One of the best Adobe products, Dreamweaver, has customizable templates that you can use to create your own HTML email, web pages, blogs, or even newsletters. It has a modern clutter-free interface that you can customize to show only the tools you use the most.
This is the go-to tool for designers in the business of building websites, Dreamweaver is your best bet.
7. Lightroom
Adobe Lightroom is a cloud-based photo service that lets you edit, organize, store, and share photos easily. It has 1TB of cloud storage and allows you to save thousands of pictures without worrying about running out of space.
You can backup all your original pictures and edited pictures to the cloud. These can be organized with searchable keywords for easy retrieval. The tool also has auto-tagging to help you find your images fast. Adobe Lightroom has tools, filters, and sliders in an easy-to-use interface. You can edit photos in full resolution on multiple devices, and the changes are automatically applied everywhere.
It lets you export your images to social media and other creative tools like Illustrator or Muse easily. If you are an image photographer or a designer, Adobe Lightroom is the best tool to edit, create, store, and organize images.
Related: Best Adobe Lightroom Alternatives
8. Adobe Premiere Pro
Adobe Premiere Pro is Adobe's video editing software that is used by industry experts across the world. Whether you are a novice or a professional, Premiere Pro helps to make amazing videos every time.
You can edit, adjust color, refine audio, and turn raw footage into spectacular videos very quickly with Adobe Premiere Pro. This is the tool that most professionals in the industry use.
It is the only non-linear editor that lets you edit multiple projects simultaneously, and collaborate with your team on a single project simultaneously. One of the best Adobe Products, Premiere Pro, has workflows for color, graphics, audio, and VR to make a video easy and fast.
You can work with any format on this app and switch easily between all Adobe apps such as After Effects and Adobe Media Encoder.
Related: Best Adobe Premiere Tutorials To Enhance Your Video Editing Skills
9.  After Effects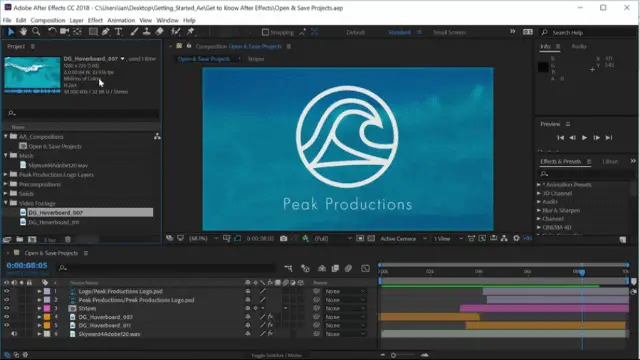 Adobe After Effects is another movie app with which you can add titles, intros, and transitions to your video. It is an animation and creative compositing app. You can animate logos or characters, add motion graphics and visual effects to your movie.
Designers and animators love this Adobe product as it is a great tool to add beautiful effects to your movie. After Effects has VR tools, and you can easily edit videos without distortion and apply effects to your VR movies effortlessly.
10.   Dimension
Adobe Dimension is for designers who work with 3D images. With this app, you can create high-quality realistic 3D images for product shots and abstract art. It is easy to learn applications making it ideal for beginners and professionals alike.
It works great with Photoshop and other Adobe products from its Creative Cloud. You can import images, and even scenes easily into Dimension.
11.   Acrobat Pro
Adobe Acrobat Pro is perhaps the best known and one of the most used Adobe products. With this app, you can fill, sign, and share PDFs on any device. You can create and manage PDF documents and share them with your team for reviewing and editing.
It has several user-friendly tools such as password protection, print production, and digital publishing. You can get any document and edit it; simply take a picture with your phone and open it in Acrobat to edit.
One of the most useful tools that Acrobat has is the e-signing feature, where anyone can quickly sign documents on any device. You can send, track and store the signed documents too.
12.   Adobe Animate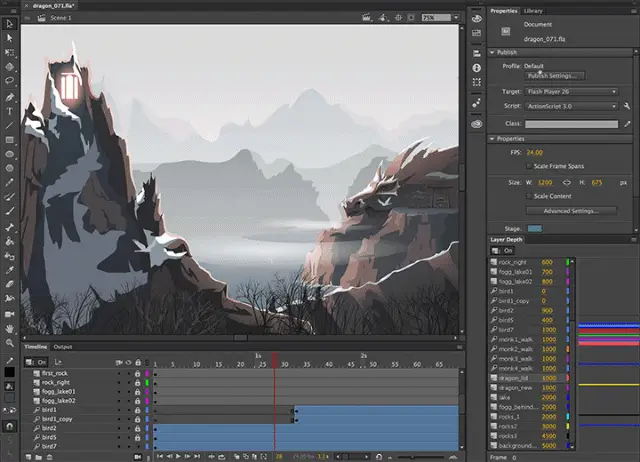 Adobe Animate is a great app to create vector animations for games and apps. You can create cartoons, animated characters, and logos for your website. These can be published to multiple platforms.
With Adobe Animate, you can animate pretty much anything. Its extensive toolset lets you bring to life illustrations and characters. You can use it to create interactive banners for your website or illustrate and animated characters for your game. These can be published to multiple platforms like TV, desktop, and mobile.
The actions code wizard lets you add actions to your events with the click of a button of this Adobe product.
Related: Best Online Adobe Animate Tutorials And Courses
13.   Adobe Audition – An Audio Adobe Product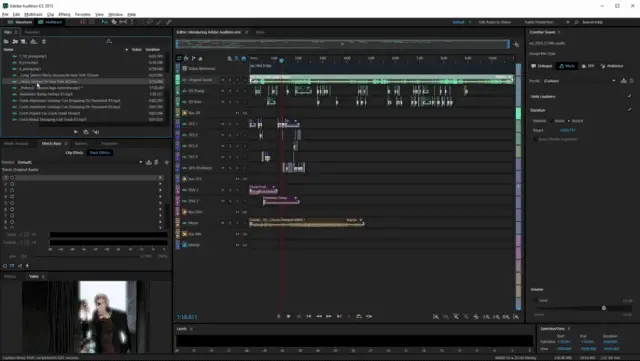 Adobe Audition is a professional audio workstation created especially for sound designers and audio engineers. You can create, mix, and design sound effects for your projects with this industry-leading audio editing software.
Audition has a comprehensive toolset that allows you to perform a high number of tasks. These include editing, mixing, recording, and restoring audio. It is the best audio clean up, restoration, and precision editing tool in the industry.
One of the best Adobe products, Adobe Audition, is the most widely used DAW.
Related: Make Audio Editing Easy With Top Online Adobe Audition Tutorials
14.   Adobe Spark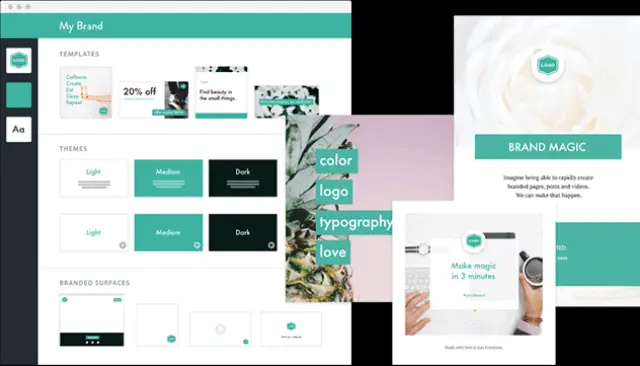 Adobe Spark is an interesting Adobe product tool that lets you create visual stories for your brand or business. Use Spark to create eye-catching graphics, web pages, and video stories on any device. The software comes with templates that you can use to create perfect and professional-looking designs. The Spark Page lets you create compelling stories using images, videos, and words.
With Spark Video, you can combine video clips, images, and audio to create compelling video stories. It is a complete multimedia tool with which you can create amazing designs for any platform with great ease.
15.   Bridge
Adobe Bridge is one of the most innovative Adobe products. It is an excellent tool for designers with assets in multiple places. Use this app to create centralized access to all your files and assets.
Bridge simplifies your workflow and keeps your assets organized and easily retrievable. You can organize personal and team assets separately, edit, and also set centralized preferences.
Your work can be published to Adobe Portfolio easily, and photos and videos can be imported from other devices and platforms. This Adobe product also supports on-demand thumbnail and metadata generation and automated cache management.
16.   Fuse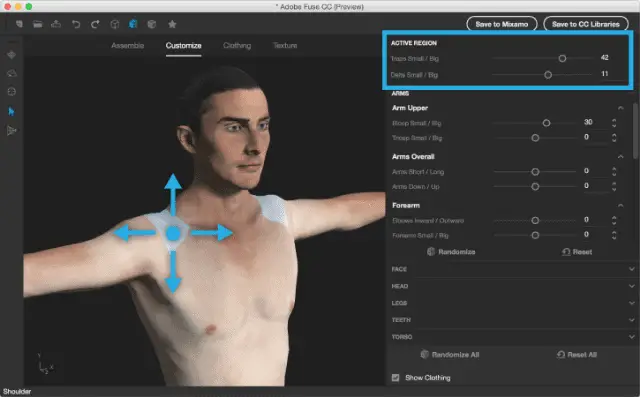 Adobe Fuse is a new 3D modeling app with which you can create 3D human characters for your design project. You can easily build human characters in minutes with the tool.
This app can create a library of 3D characters and use them for your design projects. Save your library of characters to your Creative Cloud library and access them directly from other Adobe products apps like Photoshop and Spark.
Are you interested in 3D modeling and confused about where to start? Get your hands on Fuse. It is ideal for beginners.
Related: Online 3D Printing Classes & Courses: Get Ready For The Future
17.   Flash Builder Premium – A New Offer from Adobe Products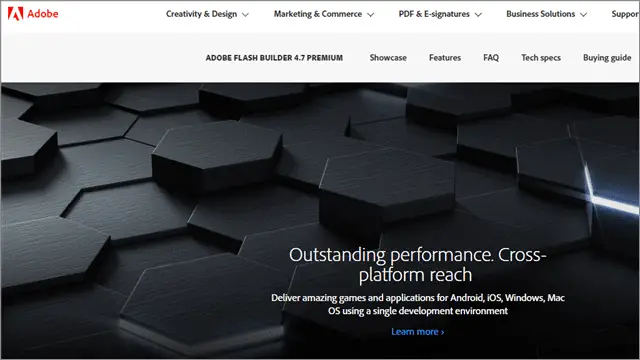 Adobe Flash Builder Premium is a development environment where you can build games and applications using ActionScript language and Flex framework. It includes professional tools such as profilers, network monitoring, and unit testing support.
Flash Builder has features like syntax coloring, statement completion, live highlighting of invalid references, and interactive debugging to code faster than before. You can easily debug and test your applications with Flash Builder.
Download Flash Builder Premium
18.   InCopy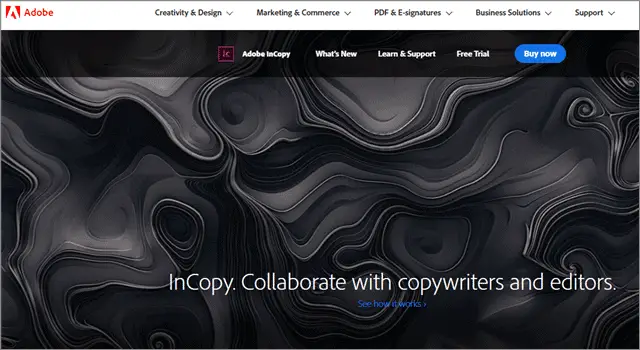 Adobe InCopy is a very useful tool and one of the Adobe products that you can use along with Adobe InDesign. It lets users work on the copy, write, and edit while designers work on the same document simultaneously in InDesign without overwriting each other's changes.
Do you wish to collaborate with editors and writers? InCopy is the ideal platform to do so. With the right software at your disposal, you will be able to give wings to your creative ideas.
Conclusion
We've listed various Adobe products for all your digital and multimedia needs. Adobe's suite of products is tailor-made for designers looking to create next-gen designs. The apps on this Adobe products list are available on Adobe's Creative Cloud package. You can buy all the products or individual products as per your requirements. The best part of all Adobe products is that they work well with each other. You can easily import or export from all Adobe apps seamlessly. So go on and try them out today.
If you do not wish to buy a particular product immediately, you can opt for a free trial version. Most of the above-listed Adobe products offer a free trial so that users can check out the workings of the software. You can sync these across all your devices and use them from anywhere.
Related: Adobe Switches to Subscription-only for Creative Suite