There are several built-in tools and processes you can use to troubleshoot Windows 10 issues. Whether you're a seasoned Windows pro or just getting started with the Operating System, Microsoft does what it can to allow you to troubleshoot issues without relying on support from there or others to figure out a problem.
Let's look at how to use one of those support systems: Microsoft Easy Fix Solutions.
Must Read: How to Configure Windows 10 for Complete Security and Privacy?
Resolving Windows 10 Issues the Easy Way
What Are Microsoft Easy Fix Solutions?
Previously, Microsoft Easy Fix was known as Microsoft Fix It. If you've troubleshooted in windows 10 issues before, chances are you've used one of these tools in the past. These quick tools help identify issues, fix them for you, and get you on your way.
There's a variety of easy fixes for Windows 10 issues in the Operating System you can rely on during your troubleshooting efforts.
Using Microsoft Easy Fix Solutions
In order to find the current list of Microsoft Easy Fix Solutions, click here. This list is the currently supported list of Microsoft Easy Fix Solutions directly from the source. If you click an outdated link across the web, that means the troubleshooter is no longer supported by Microsoft.
Click on the easy fix you need help with and download the associated troubleshooter.
Once downloaded, double-click on the icon to start it.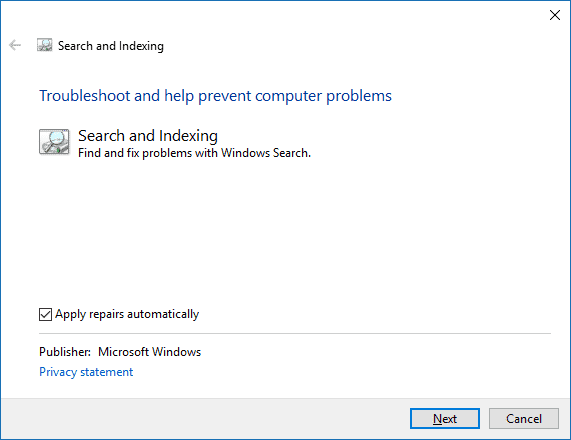 You may or may not need to run the easy fix as an administrator. If so, you'll be given the option to do so before continuing. Not all easy fixes need to run as administrator, so if you aren't given the option, you can continue.
Some easy fixes allow them to fix Windows 10 issues automatically; others will ask for your input. You'll be able to determine this for yourself with each easy fix.
Once it begins running, you may be asked to highlight what the issue is or the easy fix will detect it automatically.
As it fixes issues, you'll be able to see the progress through the process.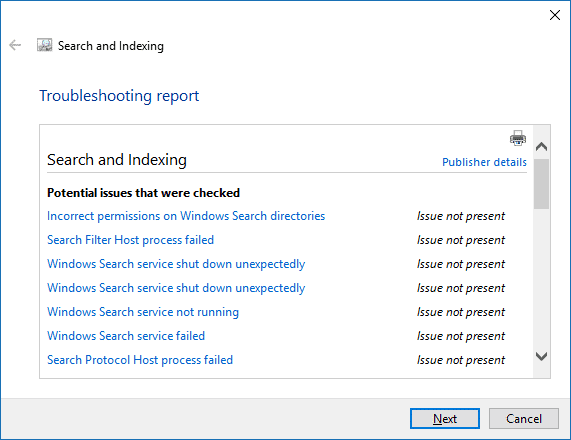 Once finished, you'll be able to see what was detected and what wasn't, along with a brief note on each issue and what was done.
If the troubleshooter can't find anything wrong, you'll need to rely on other methods to track down a fix for the issue.
In many cases, the Microsoft Easy Fix It Solutions troubleshooters can find and will fix common issues in Windows 10.
Fixing Windows 10 Issues Made Easy
When it comes to issues with your Windows PC, it can get downright frustrating trying to narrow down and fix them. Microsoft provides tools to help you get through that frustration and along with your own troubleshooting and intuition, you can solve just about anything that comes up with your computer.
By taking everything at your disposal to troubleshoot an issue, especially this dedicated tool, you can overcome even the most frustrating and annoying issues in Windows 10 and beyond.
Further Reading: 4 Steps to Troubleshoot Windows Update in Windows 10