Home
Authors
Posts by Vibha Rao
Vibha is a technophile who adores all things Android. New mobile phones make her happier than a kid in a candy store. The only thing she likes more than writing about new tech is reading about it.
This women's day, we have compiled a list of websites to help you navigate life and its mysteries. Whether you are a hotshot corporate professional, an artist at heart or a stay at home mom, our list of websites will help you connect with and be inspired by other empowered women across the world.
Whether you are looking for fashion advice, or what to cook for dinner, a safe haven away from everyday misogyny, or how to navigate through the corporate world, we have got you covered. Read on for some of our favorite websites that every woman must bookmark.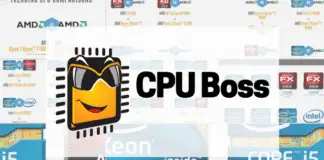 CPUboss is a handy site that compares processors of different computers and gives you ratings. It is very helpful if you are in the market for a new computer and are confused about the different specifications and technical details.
CPUboss aggregates benchmarks from different sources such as PassMark, GeekBench and PCMark, and puts the results together in an easy-to-interpret manner. With CPUboss, you have all the data you need to make the right buying decision.
The CPUboss score is generally considered a good parameter to base your decisions on; the higher the score, the better the processor.
The bezel-less display may be Xiaomi Mi Mix 2's claim to fame, but the phone has several other splendid features that warrant a closer look at this device.
Since the time iPhone X has arrived, edge-to-edge display phones have been a talking point amongst tech aficionados.
In this Mi Mix 2 review, we look at what makes this phone a great choice for people looking to buy a new smartphone. 
Google values your opinion and is looking to hear from you on a variety of topics, and the Google Opinion Rewards app is Google's way of connecting with you and rewarding you for your input. 
Market research has come a long way in the age of the internet and Google is bringing the consumer directly in touch with companies who want valuable opinions and insights and are willing to pay for it.
The internet is full of wonderful resources; you can get information about anything under the sun with just the click of a few buttons.
The possibilities of the internet are infinite and the benefits are inestimable. However, the flip side to this is the proliferation of ugly and unnecessary content on the internet.
The two good things you can achieve by blocking websites on Chrome are protection from adult and malicious content and saving your time by blocking distractions.
Android Oreo is touted to be the best Android version yet; it is feature-rich, simplified and visually consistent. The design palette is visually appealing and it packs more customization than ever before.
Android Oreo brings with it noticeable changes and several under the hood improvements that make it the smoothest Android version to date. We've listed Android O's best features below.
Have you been wondering which is a better option for your PC - DDR3 vs DDR4?
Well, we were in the same boat so we dug deep and got all the information possible on the topic that would help us make a decision about which one to choose.  
Read on to know more about the similarities and differences between the DDR3 and DDR4 RAMs and which one would be the right choice for you. To understand this better, here is a short background and introduction.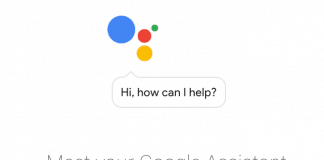 Google Assistant, an extension of Google Now, is your own personal digital assistant on your phone. Initially launched for the Pixel line of smartphones, Google Assistant is now available on all Android phones running on Marshmallow and Nougat.
Google Assistant is Android's answer to Apple Siri, Amazon Alexa, and Microsoft's Cortana. Android fans can't get enough of Google Assistant because of the sheer range of tasks that it can perform.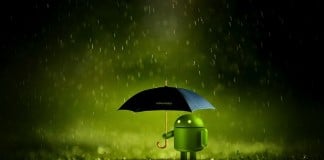 Android is the most widely used operating system in the world and there are over 2 billion active devices. Its fragmented nature make it vulnerable to malicious attacks of the worst kind.
Protecting your device from viruses, malware, and other threats is primarily your responsibility, and these android security apps will help stay secure.
Android wearables are enjoying a renewed sense of success with the release of the game-changing Android Wear 2.0 update in 2017. This update brings...