Be it Facetime, Zoom, Google Hangouts or Skype, video conferencing is not just used for professional reasons. When hanging out with friends or family, have you ever thought about things to do on the video call? Well, beyond calling and video chatting, there are a number of games to play on Facetime and other online applications.
Connect with your loved ones, and guarantee yourself a memorable time by playing fun games with your close ones. There is a slew of games that can be played just by video-calling your dear ones. For some, you don't need any kind of applications to get started; such kinds of games are just for fun and don't necessarily involve winning. Meanwhile, some do require certain apps so that you can play multiplayer games on them.
Games To Play On Facetime, Skype and Hangouts
Android users should not get upset as Facetime is incompatible with their OS. In fact, there are offline games for Android users, too. Plus, there are many facetime alternatives that one can check.
Besides, there are several alternatives for making a video call. That being said, let's have a look at the best games to play on Skype, Facetime, Hangouts, or any other video-calling app that you are using.
1. Truth Or Dare
Truth Or Dare is pretty much a norm when it comes to get-togethers and picnics. The bigger the group of friends, the more enjoyable it becomes. This is one of the best games to play while you are in a video conference with family and friends.
And oh, do we even need to get into how the game works? Sit in a circle and spin a bottle. The person the bottles points at after it stops spinning will have to choose either one of a Truth or a Dare. If you choose Truth, you must answer one question honestly and if you go for Dare, you will have to do a task assigned by one of the players. Dare tasks are great fun while the Truth questions also bring out unknown things amongst friends.
Since you cannot spin a bottle while video conferencing, just go one-by-one and enjoy the game. In that way, everyone gets a chance to participate. Hands down, Truth Or Dare is one of the funniest and most enjoyable games to play on Facetime and Skype.
2. Complete A Story
For those who are thinking, what to do on video conference when you can talk? Well, turn your talking skills into a game as this will definitely appeal to the creative geeks who love telling stories. If you are away from your friends, family, or your better half, Complete A Story is a good game to engage and have some fun!
The game starts with any of you starting with a random line. The other person must then add his own line and the cycle continues further, unless and until you have a nice story at hand.
Complete A Story is a great game to play with a maximum of four players and a minimum of two players. If you are a writer who would love to keep his or her creative juices flowing, Complete A Story is one of the best games to play on Facetime, Skype, Zoom or even WhatsApp for that matter!
3. Read My Lips
Read My Lips is one of the best Facetime games, especially for couples. This game requires the best of your concentration if you wish to win. On a Facetime call, one of the persons will just mouth a word or a sentence about their partner. The other person has to correctly decode what was said by their counterpart.
It is one of the best fun games to play on Facetime or Skype. Be cautious, though. Don't utter words that might spark a fight because if you do so, be ready for a lecture and a few failed attempts at convincing otherwise. ONLY EXPRESS LOVE!
4. Charades
Get creative and take your skills a notch higher by adding charades to the list of things to do on video conference. It is yet another famous game and one of the top choices to play in large groups of friends or family.
The game is generally played between two teams where team A will ask a member from team B to act or mimic a movie. The selected person must act without saying a word and perform perfect actions so that his team can guess the name of the movie.
Since assigning movies is not possible on Facetime or Skype, each of the members on the video conference can take a chance and mimic movies and their friends can try and guess the correct name of the movie. It just guarantees fun! One of the fun games to play on Facetime, or Skype.
5. I Have Never Ever
Make social distancing fun by playing 'I Have Never Ever.' One of the funniest games to play on video calls, it's just an exercise to bring out the funniest, stupidest, and the weirdest version of you!
Each person on the call has to have a drink in their hand. Then, chance by chance, every player must make a statement that either starts with I Have or I Have Never. For instance, I have never bunked exams for a movie. If other players have done such a thing, they will have a sip of the drink.
Caution: The questions asked in this game are the weirdest you will ever come across. So it's totally up to you to risk this one!
6. Word After Word
It is sometimes difficult to know what is going on in someone's mind while you are away.
Want to know the inner feelings of your friends while having fun? Word After Word is the perfect game. The gameplay is pretty simple. One of the players starts by saying a word and the others have to quickly come up with a relatable word in a second. For example, if you say cow, the next player should say milk or any relatable word and the chain continues.
If any player fumbles while saying a word, it means there's something bothering him or her regarding that word. Word After Word is one of the best games to play on Facetime and also, a great way to know your friends better.
7. Exhaustion Game
Exhaustion Game is a great entertainer and also a good way of testing the general knowledge of your friends. It is one of the best games to play over Facetime and can ensure a good time with your friends.
As the game goes, one of the players will ask a random question like name 5 cities in the USA that start with A or name 5 presidents who hail from Virginia. The person who fails to answer the question quickly and in a go loses the game. You can frame any type of questions from any field that you like in this game. To add a fun element via video call, you can also add a time limit.
8. Come On, Repeat!
If you are getting bored stuck at home, Come On, Repeat! will keep your mind fresh when you play it with your friends on Skype or Facetime. This game is designed specifically to improve your memory and what better to do it than with friends.
The game starts with one of the players saying a random word. Then, the player following him should repeat that word and add another word of his own. Likewise, the players have to build a chain and on every turn, they must repeat all the previously mentioned words and add one of their own.
Hands down, it is one of the best and most productive games to play on Facetime to improve your memory skills.
9. Two Truths One Lie
Here's another game to get to know your friends better as you stay at home. Two Truths One Lie is one of the best Facetime games to play with the closest of your friends and learn minute characteristics about their personality.
The game starts with a player stating three facts about himself, one of which is a lie. The other players have to recognize the false statement, thereby proving how well they know their friend. It might sound simple, but you can literally spend hours playing this game with your friends.
10. Add and Subtract
A game specially designed to test your patience and fun skills other than mathematics and played between two players. To start with, one of the players holds a number in his memory. Then, the second player gives him a number of his choice and asks the first player to either add or subtract that number from the one he holds in his mind.
The first player reveals the final output of the equation and now the second player has to guess the number that the first player held in his mind. While this might be too easy for young adults, Add and Subtract is one of the best games to play on Facetime with kids who are away from home.
11. Pictionary
Guessing games are fun-filled and exciting but not every game matches the same level of fervor as Pictionary especially when you are playing online. This game is played in two teams and requires a pen and paper to play. It is pretty similar to Charades, the only difference being you have to draw the particular thing instead of acting.
Pictionary is one of the most interactive and addictive Facetime games to play. You may face a little difficulty in sharing the pen and paper; every player must have his or her own accessories. Nonetheless, the game definitely won't disappoint when you play it on Skype or Facetime.
12. Rock, Paper, Scissors
Get ready to be nostalgic and walk down the memory lane. All of us have played  Rock, Paper, Scissors as kids and there's no tinge of doubt it was amusing to the core back then.
If you have a good internet connection, Rock, Paper, Scissors could turn out to be one of the best games to play on Facetime. All you have to do is make the shapes at a certain instant of time and see who wins the game.
A closed fist resembles a rock, An open palm resembles paper, and two V-shaped fingers indicate a pair of scissors. Since it doesn't require any extra material to play, it is one of the best things to do on Facetime.
13. What If…
What If is a very simple game to play and one that aims at sparking a conversation between the players? In this game, all you have to do is come up with situations and ask questions to your partner.
What if you were stuck in a lift for an entire night? The partner must then answer the question in this turn-based game. The game will only be enjoyable if you come up with weird questions that should compel your partners to think.
'What If' also forces you to think creatively, thereby extending enough exercise to your creative juices to get them flowing. Have fun asking the weirdest questions your partner might never have even dreamt of!
14. Last Letter
Last Letter isn't just the perfect entertainer; it is a great exercise to test your vocabulary skills and play online with family and friends. As the game goes, a player selects and utters a word. Following that, the second player should quickly come up with a word that starts with the letter with which the first word ended.
The chain must continue as long as one of the players fails to come up with a word. To add more difficulty to the game, narrow down the categories of words to animals, cities, or actors.
15. Guess The Movie and Lines
Guessing games are a great form of recreation, aren't they? "May the force be with you, " when you play this online game with family and friends. You can play on for hours without getting bored and test each other's knowledge of Hollywood in Guess The Movie and Lines.
There can be N number of players who can participate in this game. This game can also be played in teams if there are enough players available. You can give clues about a particular movie or dialogue in that movie and your opponent has to guess it correctly.
Any person with a robust knowledge of Hollywood and films can win the game.
Best Games To Play Online With Friends and Family
Variety is the spice of life. Now, let's go beyond face-to-face Skype games and games to play on Facetime. Time to add some thrill by checking out family-friendly online games that can be played as and when you want. With extra thrill, excitement and a winner, in the end, it will be fun to play the online games.
16. Chess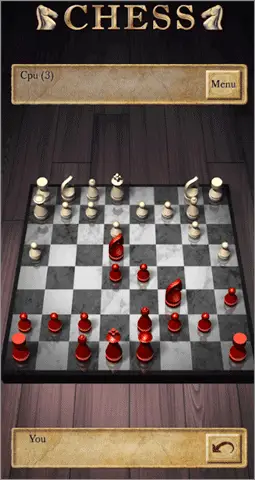 When it comes to online multiplayer games, you just cannot miss out on Chess. Known to have a history that dates back to the times before Jesus Christ, this war strategy game isn't just the perfect quarantine entertainer but also a good exercise for your mind.
Users can play Chess in either single-player mode vs the computer and will have 12 levels of difficulties to surpass. Additionally, you can also play this game with your friends far away from you. So, have fun taking down the opponent's king with your queen, soldiers, horses, elephants, and camels!
Download Chess here
17. Ludo King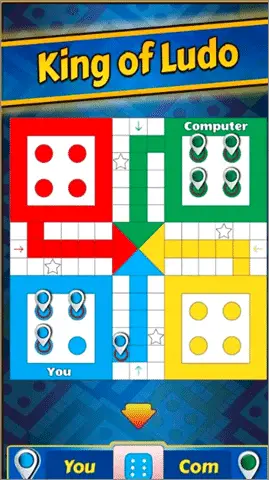 Ludo is one of the best online games to play with friends and family. A great game to have fun and you can invite six to eight friends to play a game of ludo with you.
You can play in multiplayer mode. Roll the dice, move the tiles, and make sure all your pieces reach the final destination before your opponents. You can also play with your Facebook friends or unknown people from all over the world. The game has several themes that make it graphically appealing. Play Ludo and make sure you create good times and memories!
Download Ludo King here
18. M-Housie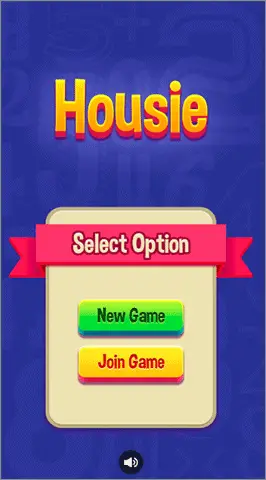 Multiplayer Housie is yet another good option to go with if you are getting bored at your home and want to play online games with family and friends. This game can be played with friends or family.
M-Housie contains the Caller, which generates the tickets with unique QR codes. The rest of the players can get these tickets by scanning the code.
The game starts with a random number draw. As the game progresses, the board (on the Caller's device) is marked with the number that is drawn. The aim of the game is to mark all the numbers in the ticket (on each of the player's respective devices) as called by the caller.
Any player who first marks all the numbers in a winning pattern, and calls a win, is declared as the winner of that pattern, only after verification by the caller. The game ends when a winner is declared for FULL HOUSIE.
Players need to match patterns such as Early Five, First Row, Second Row, Third Row, Four Corners, and Full House. This game will surely make your leisure time a lot of fun!
Download M-Housie here
19. UNO Friends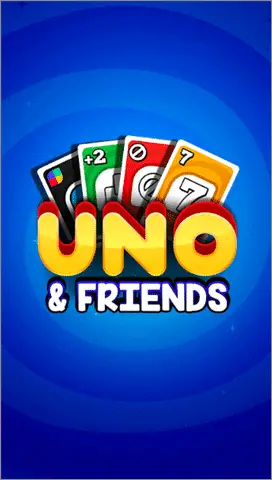 We are all aware of the UNO card game, aren't we? It is one of the best games to turn to in your times of leisure. However, what if you don't actually have UNO cards or you want to play the online game with your friends who are far away from you?
Well, UNO Friends will solve all your problems. With this application on your phone, you can play UNO exactly like the way you play with cards. Additionally, you can also play with millions of players worldwide in this game and create Private Rooms if you want to play with your friends or family.
The game has three strategic AI players and is a fast-paced game that promises a gold time and lots of excitement.
Download UNO Friends here
20. Sea Battle 2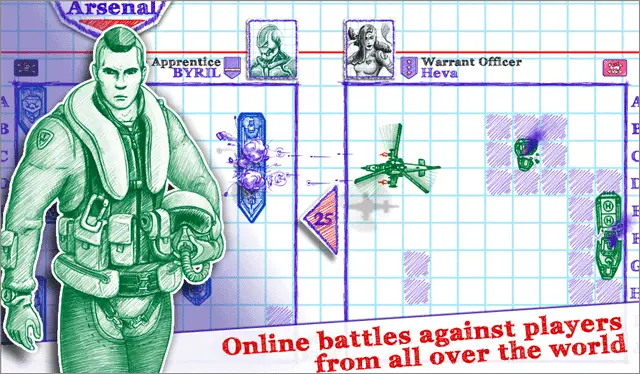 If you are looking for some of the best online games to play with your friends, Sea Battle is one of the best MMO board games you will ever come across. The concept of the game is simple to understand and the gameplay is equally simple.
You have airplanes, battleships, mines, and radar at your disposal. All you have to do is try and sink the opponent's ship in order to win the game. Proper planning and strategy is important to achieve goals in this game. You have to place your ships strategically and launch attacks on the opponent's field if you wish to achieve glory.
You can fight with players from every corner of the world in real-time in Sea Battles 2. Additionally, you can also build your own city around your port that contains military bases, shipyards, factories, skyscrapers, landmarks, and much more!
Download Sea Battle 2 here
21. Monopoly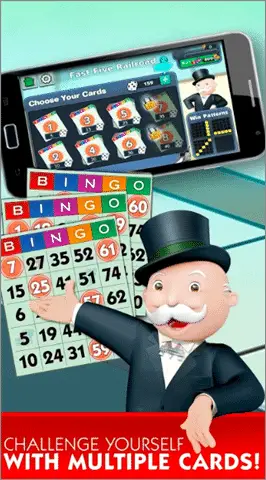 You will have to shell out cash if you want to play Monopoly with your friends. However, there's no doubt that this age-old board game guarantees entertainment like no other game.
The rules of the game are pretty simple. Each player is given a certain amount of cash before the start of the game. You have to roll the dice and move along the board, buying hotels, properties and collecting rents from your opponents. In order to win the game, a player has to make his opponents go bankrupt.
The game offers a challenging AI which makes the single-player mode fun to play. Additionally, it also offers the Quick Mode in which the game will be completed faster as compared to the Normal Mode. You can also play this game in multiplayer mode by inviting your friends or random players all over the world.
Download Monopoly here
Final Thoughts
In times when you are stuck at home and there's absolutely nothing that can lift up your mood, try online games. Many games that we play in groups on get-togethers or any other gatherings can be played using video-chatting applications such as Facetime or Skype.
There are a bunch of games to play on Facetime or Skype that can keep you engaged for hours with your friends or family members. Truth or Dare. Read My Lips, or Two Truths One Lie are some fantastic games that will help you pass your time and remain connected with your friends
If you want to go beyond those and add some extra dose of entertainment while staying at home, Ludo, UNO, Monopoly, and Chess are the kind of games that will keep you glued to your screens for hours. All in all, the choice of the game to play depends upon a player's personal needs and requirements. And for the ones at home, this is the best time to play some games on Alexa as well as nostalgic board games.
Also, check: