Windows users who update device drivers manually need to download them from trusted sources. However, if the drivers are downloaded from an unknown source, you can end up installing viruses and malware on your computer. Therefore, it is always recommended to download drivers for Windows 10 via trusted and known sources.
Windows PCs cannot function without the right device drivers. Device drivers on your PC handle the interaction between software and hardware components. Therefore, it is essential to download compatible, right, and trusted drivers.
How to Find the Right Drivers for your Computer?
When Windows users manually update their drivers via Device Manager, the first step is to download the correct drivers. The device drivers that are compatible, stable, and are downloaded from trusted sources are suitable for your computer. In addition, there are many official utilities available online that can help you download drivers for Windows 10 PCs.
You must know your device driver manufacturer to visit the official utility websites. If you download and install driver from some other manufacturer, you can ruin your system entirely.
If you are using devices like printers or Bluetooth adapters, finding the manufacturer associated with it is necessary to proceed with the download.
How To Find Out The Manufacturer Of A Device If You Don't Know?
To know about the device or to get the proper details, one should see the device manufacturer. Usually, the device has its manufacturer's name printed on it. For example, you have hp written on mouse and printer. At times, the model number or version is imprinted on the device itself.
However, If the model number and manufacturer name are not printed or erased because of constant usage, the printed or digital bill and the device's packet can be of help.
If you want to know the hardware driver and devices present inside your laptop, use the model number imprinted on the back of your laptop to search for the hardware specifications. You can also find the information related to your computer by going to System Information.
To open System Information, search for it in the Start menu and launch it directly from there.
In the System Information, you can get all the details in the System Summary section.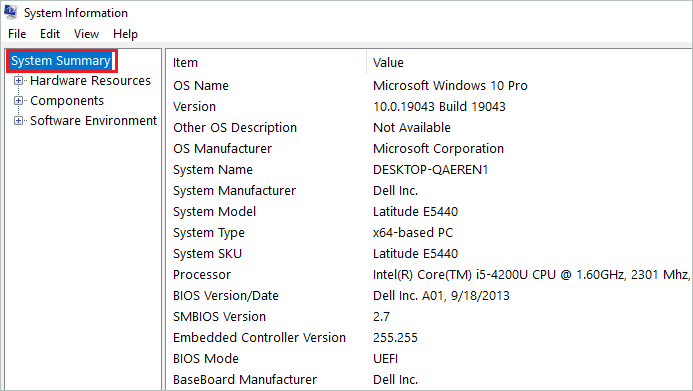 If you want details related to a specific hardware component, you can expand Hardware Resources and explore different sections. Make sure you have enough detail to download drivers for Windows 10 operating system. You can also check the driver version to download the next update for it. This will help you avoid mismatched Windows 10 drivers for your PC.  
Official Utilities to Download Drivers for Windows 10
Now that you have details about the hardware device you want to download the device driver for, you can proceed with the download. There are official utilities available for every device you own.
1. Nvidia Drivers
Nvidia Drivers are required for Nvidia Graphics GPU. Sometimes, this driver comes inbuilt in laptops and machines. Also, some gamers or professionals install Nvidia Graphic cards for better system performance.

You can download Nvidia Drivers from its official site instead of a third-party source. Nvidia provides a driver scanner that you can download to check your system for a compatible driver. This Nvidia scanner needs an updated version of java. However, if your java utilities are not updated, the scanner will prompt you to update them.
Sometimes, uninstalling the complete drivers becomes a difficult task, as some files related to drivers are impossible to remove. For example, users often find it difficult to remove the Nvidia Corporation folder while uninstalling Nvidia drivers.
If you are one of those users, you can try to go through the Nvidia community guide that gives you an idea of how to uninstall Nvidia drivers on your Windows 10 system. The process is quite long and seems to have worked for several users, though not all of them. Based on your hardware and device specs, it might be worth exploring whether the approach can work for you.
2. AMD Drivers
AMD drivers are software packages specially designed for AMD graphics cards and APUs (Accelerated Processing Units). AMD drivers can be installed on Windows and Linux systems having an AMD graphics card.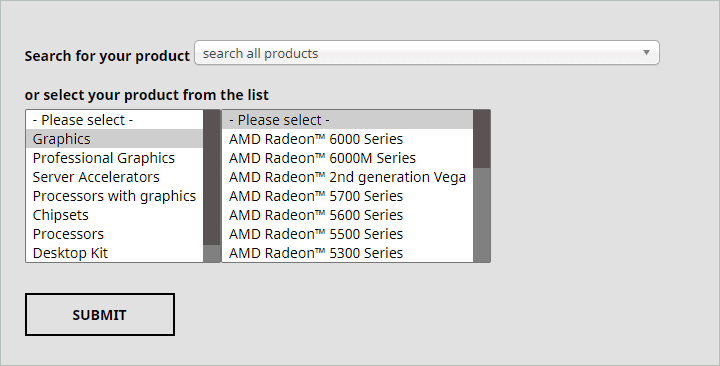 If you already know which AMD driver is compatible with your system, you can download it from the official website.
However, if you are confused with the different range of drivers offered by AMD, you can visit AMD's technical documentation. The document covers the AMD Radeon installation steps for the Windows systems, the Autodetect tool provided by AMD, and possible errors with their solutions.
3. Microsoft Drivers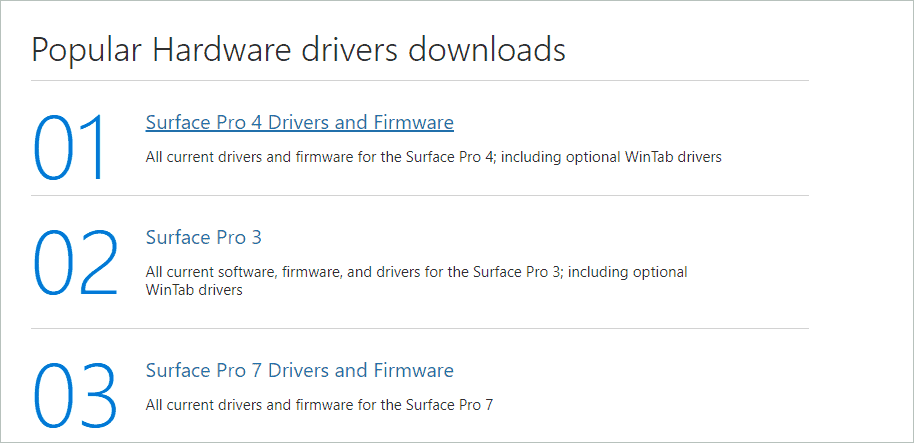 If you are using generic device drivers, you can use Microsoft's official websites to download Windows driver software for your computer. In addition, you can use Microsoft Update Catalog to download the specific device driver updates you are looking for.
The Surface Pro and Surface Book drivers can be downloaded from the Microsoft Download Center rather than third-party apps or websites. However, if you are looking for current drivers for Surface Hub 2, you can use this Microsoft website.
4. Intel Drivers

Many Windows PCs still use Intel graphics drivers. However, if you want to download Intel drivers for your Windows 10 computer, you can use an official app called Intel DSA (Driver & Support Assistant). This app helps you to detect and update the Intel drivers.
The DSA is supported on Windows 7,8,8.1 and 10 using Chrome, Firefox, or Edge (version 44.17763/18.17763 or newer) browsers. In addition, you can download the assistant and all other drivers, products, and software from Intel's official site.
If you are experiencing issues while installing, updating, or downloading drivers for Windows 10, you can get in touch with their support team. However, the DSA works for most users, but if there are still unavoidable problems while installing the driver, a support team can come to the rescue.
5. Dell Drivers
Previously, Dell System Detect was a one-stop solution for Dell device drivers. Now that it has been renamed, you most likely have an application named SupportAssist on your Dell machine. If you do not have it, you can download it from the official site of Dell.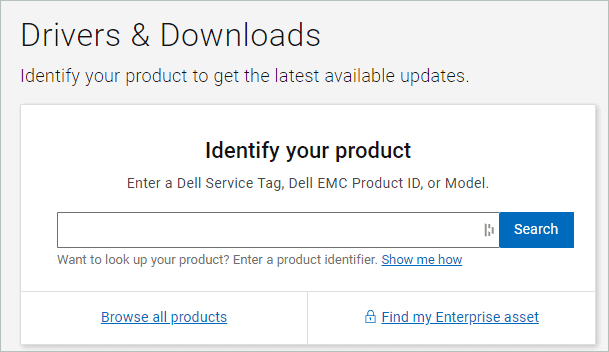 The primary purpose of using this software is to detect products and drivers and run diagnostics. In addition, it can help you solve common hardware and software problems by running the diagnostics. If you have problems or questions about Dell SupportAssist itself, you can refer to their FAQ page.
6. HP Drivers
HP is one of the top brands for printers, desktops, mice, keyboards, and laptops. While they do not have a downloadable utility to scan for device drivers, they have an excellent online search and download option on the official site. You can get printer drivers as well here.

The official site can help you find device drivers that are right for your devices. For example, you can download drivers for Windows 10 on this official HP website. You can start here and find a solution to your specific issues or requirements.
7. Canon Drivers
If you have a Canon camera, printer, or any other device, you can download drivers from its official website. Unfortunately, there is no detection of drivers on Canon's website; you need to enter your device's model number and other details to download drivers for Windows 10.
The support page offers help in case you are stuck with any issues while downloading and installing Windows drivers. In addition, you can read the manuals and FAQs to resolve specific issues.
8. Asus Drivers
Asus has a vast range of products to offer, including laptops, mobile phones, and motherboards. If you are stuck with a driver installation for your specific product, you can visit their official site and enter the product details. You can get the required drivers and manuals after entering the required details.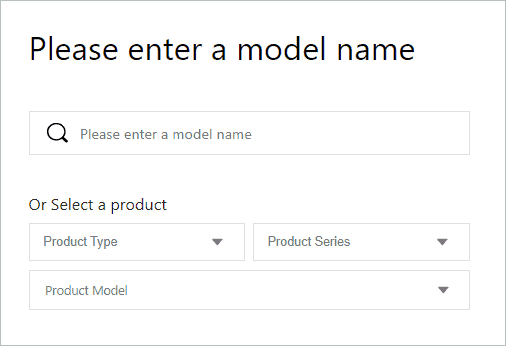 You can identify the motherboard and other system components from System Information. However, even if you get to the utility download page for your product, it might be confusing which one you need as there can be multiple downloadables for the different components of your system.
It might be simpler to just let Asus Live Update do the updates for you in such cases. It is an online driver update utility that comes pre-installed on Asus machines, or you can install it yourself as detailed here.
Other Official Utilities to Download Drivers for Windows 10
If your manufacturer utility is not in the above list, you can search for it on the web. Other famous driver manufacturers are Broadcom, Nvidia GeForce, Samsung Android USB driver, Toshiba, Brother, Epson, Lenovo drivers, and Logitech.
You can download drivers for Windows 10 from above mentioned official sources to avoid any major issues with your computer.
Conclusion
Whenever users manually download and install the drivers on their own, there is a lot of work behind it. One must know the compatible drivers and right sources, to begin with. Downloading drivers from some random sources can land you in unwanted troubles and errors. It is equally important to know the device model and manufacturer to find compatible drivers.
The above guide can help you to download drivers for Windows 10 in the right way. It also lists official utilities of some famous manufacturers that can make updating drivers a little easy for Windows users. You can also update an outdated driver once you know how to download the correct drivers.
FAQs
Where can I download drivers safely?
You can download drivers safely from official sources. It can be an app/software or web page of the manufacturer.
How do I know what drivers are compatible with my PC?
Many driver providers have official utilities that can help detect drivers which are compatible. However, if your driver manufacturer does not provide such utilities, you can check the driver compatibility details before downloading it.
How do I find device drivers in Windows 10?
Device drivers are available in Device Manager in Windows 10. You can search for Device Manager in the Start menu search bar and access all the device drivers from there.
How do I download Microsoft drivers?